Elia Cometti by Giovanni Squatriti for ODDA Magazine
|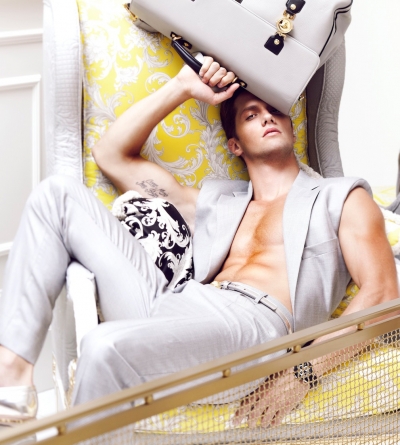 Magazine: Odda
Issue: 03
Editorial: Never Is Too Much
Model: Elia Cometti |D'Men, Nest, VNY|
Fashion Editor: David Martin
Photography by Giovanni Squatriti
Website: www.oddamagazine.com
Italian model Elia Cometti posing for Versace story captured by Giovanni Squatriti for the latest edition of ODDA Magazine. Elia photographed in Versace Home showroom is clad in pieces from the Spring Summer 2013 collection.
3rd issue of ODDA is now on newsstands in Paris.