Photographers
mm_contributors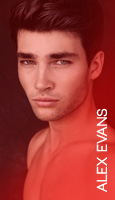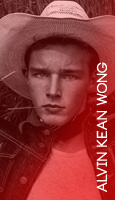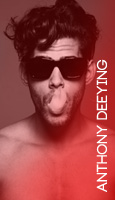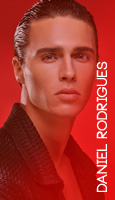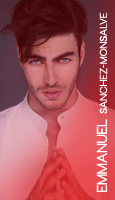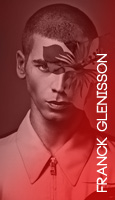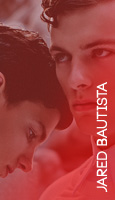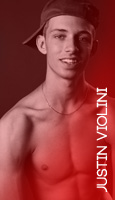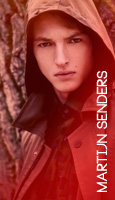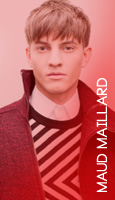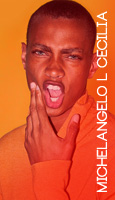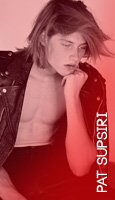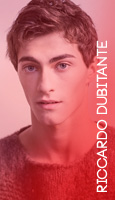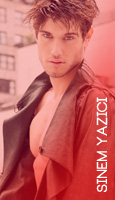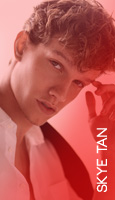 A
Aitken Jolly, Alana Tyler Slutsky, Alasdair McLellan, Alban Smajli, Albert Watson, Alessandro Dal Buoni, Alex Evans, Alex Mohebbi, Alexander Neumann, Alexi Lubomirski, Alfonso Ohnur, Aline & Jacqueline Tappia, Alix Malka, Alvin Kean Wong, Andrea Vecchiato, Andreas Larsson, Andreas Ohlund, Andreas Ortner, Andreas Sjodin, Andy Long Hoang, Angela Hau, Anthony Deeying, Anthony Maule, Anton Jhonsen, Antonis Delta, Arcin Sagdic, Armando Branco, Armin Morbach, Arnaldo Anaya Lucca, Arno Roca, Arseto Adiputra
B
B. Charles Johnson, Barrie Hullegie, Beau Grealy, Bell Soto, Ben Lamberty, Ben Toms, Ben Weller, Benuchi Photography, Bibo Aswan, Blair Getz Mezibov, Blossom Berkofsky, Bojana Tatarska, Boo George, Boy Josh, Branislav Jankic, Brian Kaminski, Brice Hardelin, Bruce Weber, Bruno Staub, Bryan Huynh
C
Carl Bengtsson, Carlotta Manaigo, Carter Smith, Cedric Buchet, Chad Pitman, Charles Quiles, Chiun-Kai Shih, Christian Oita, Christian Rios, Christoph Musiol, Chuando & Frey, Clara Copley, Clemens Bednar, Cliff Watts, Collier Schorr, Craig McDean, Cristiano Madureira, Cristina Capucci, Cuneyt Akeroglu
D
Dan Martensen, Daniel Dottavio, Daniel Jackson, Daniel Riera, Daniel Rodrigues, Daniel Sannwald, Danny Garcon, Danny Lang, Danny Nguyen, Darren Black, Darren Tieste, David Armstrong, David Brad, David McKnight, David Roemer, David Sims, David Slijper, David Urbanke, David Wang, Dean Isidro, Diago Mariotta Mendez, Dimitris Theocharis, Dirk Merten, Doug Inglish, Dusan Reljin,
mm_photobooks
EFG
Edu Garcia, Eli Schmidt, Elias Tahan, Ellen Von Unwerth, Emilia Brodzik, Emilio Tini, Emmanuel Sanchez-Monsalve, Erion Hegel Kross, Errikos Andreou, Fabien Kruszelnicki, Fabien Montique, Fernando Gomez, Francesco Brigida, Franck Glenisson, Fumihito Ishii, Gabriel Henrique, Gemma Edo, Giampaolo Sgura, Gillian Staples, Giovanni Squatriti, Giovanni Zaccagnini, Glen Luchford, Greg Gex, Gregory Vaughan, Gui Costa Photo, Guzman.
HIJK
Haruki Horikawa, Hasse Nielsen, Hedi Slimane, Horacio Hamlet, Horst Diekgerdes, Hunter & Gatti, Ian Chang, Ian Cole, Iberico Alex, Idris & Tony, Ignacio Lozano, Igor Cvoro, Inez & Vinoodh, Ivan Muselli, Jacob Sutton, Jake Senfeld, Jane and Jane, Jared Bautista, Jay Schoen, Jens Schmidt, Jeremy Kost, Jesse Jacobs, Joe Lally, John Balsom, John Tan, Johnny Balbalosa, Jolijn Snijders, Jon Whitney, Jonathan Wolpert, Joseph Bleu, Joseph Cardo, Joseph Quevedo, Joseph Sinclair, Josh Olins, Juergen Teller, Julia Spicker, Junji Hata, Justin Violini, Kacper Kasprzyk, Kai Z Feng, Karim Sadli, Karl Lagerfeld, Karl Simone, Kazuki Nagayama, Kevin Amato, Kevin Pineda, Koen Vernimmen, Koray Birand, Kosmas Pavlos, Koto Bolofo, Koty 2 Photostorytellers, Kristiina Wilson, Krzysztof Waszak, Krzysztof Wyzynski, Kwame Dwumah Brimpong, Kwannam Chu.
LMN
Lachlan Bailey, Laurence Ellis, Laurent Humbert, Leon Dash, Leon Run, Liam Warwick, Lionel Guyou, Liselotte Fleur, Lorenzo Bringheli, Lukasz Pukowiec, Lukasz Wolejko-Wolejszo, Marcelo Capizzano, Marcelo Krasilcic, Marcus Mam, Maria Budtova, Mariano Vivanco, Mario Ardi, Mario Moralex, Mario Sorrenti, Mario Testino, Mark Bruce, Mark Segal, Markus Pritzi, Martijn Senders, Massimo Pamparana, Matt Jones, Matthew Brookes, Matthew Lyn, Matthew Scrivens, Matthias Vriens-McGrath, Maud Maillard, Maurizio Montani, Mert and Marcus, Michael Brus, Michael Dar, Michael Freeby, Michelangelo L. Cecilia, Miguel Benitez, Miguel Villalobos, Mikael Jansson, Miko Lim, Milan Vukmirovic, Mirko Fuhrherr, Mitchell Nguyen Mccormack, Nagi Sakai, Nathaniel Goldberg, Natth Jaturapahu, Neil O'Keeffe, Nick Leary, Nicolas Valois, Nikolai De Vera.
OPRS
Omar Macchiavelli, Oskar Cecere, Osman Balkan, Pablo Arroyo, Paola Kudacki, Paolo Roversi, Pat Supsiri, Patrick Demarchelier, Paul Reitz, Paul Wetherell, Pawel Lewandowski, Peter Gehrke, Peter Lindbergh, Philip Gay, Pierre Debusschere, Rafaela Pröll, Rainer Torrado, Ray John Pila, Renie Saliba, Ricardo Aca, Riccardo Dubitante, Richard Phibbs, Richard Pier Petit, Richard Ramos, Rick Day, Robbie Fimmano, Robert Binda, Rodolfo Martinez, Roger Rich, Rokas Rach, Ryan E. Wibawa, Ryan Jerome, Sam Scott Schiavo, Saverio Cardia, Scott Hoover, Scott Teitler, Sean & Seng, Sean P Watters, Sebastian Faena, Sebastian Kill, Sebastian Kim, Sebastian Troncoso, Sergi Pons, Sergio Garcia, Sharif Hamza, Shiro Katagiri, Sinem Yazici, Skye Tan, Solve Sundsbo, Stefano Moro, Steven Klein, Steven Meisel, Stewart Shining, Surachai Saengsuwan, Syed Munawir, Sylvain Homo, Sylvain Norget,
TWXYZ
Taea Thale, Taylor Hall O'Brien, Terry Richardson, Tetsuharu Kubota, Thomas Lohr, Thomas Synnamon, Tomas Falmer, Toni Smailagic, Tony Duran, Toshio Onda, Tri Phan, Txema Yeste, Victor Demarchelier, William Lords, Willy Vanderperre, Wong Sim, Xevi Muntane, Yoshiaki Sekine, Zeb Daemen.
mm_icons