For this months issue of MMSCENE MAGAZINE we reunite with Brazilian model LEO BRUNO who sits down for MODEL TALK interview with our KATARINA DJORIC. Leo is represented by ELITE Model agency in Milano and he talked with us about his beginnings, modelling industry and hidden talents.
GET YOUR COPY IN PRINT $22.90 AND DIGITAL $3.90
Read more of our exclusive interview after the jump:
How were you discovered?
I was a packer at a local supermarket in my hometown when my present Mother Agency director walked in and scouted me.
So, if your mother agenct never walked into that supermarket and you weren't a model right nowwhat would you be?
I was following a military career at the time, and I was studying for a test which would take me for a former military school. Once getting into the Military School my dream was to become a fighter pilot I was just 15 years old. My 15… ohh my 15's! [laughs]
What have you learnt from the modelling industry?
I have spent these past 8 years modeling if I even try to tell you what I have learnt would most likely talk about working with some amazing photographers. But from the top of my head, I could say I learnt to accept my body shape and be content with it.
Would you say becoming a model change your life in any way?
Traveling for the last 5 years through a total of 32 countries, experiencing different cultures, political views and meeting with people of different mindsets has certainly changed my views. After travelling so much things you think can't live without, for other do not even exist in their dreams.
Your personal passion or hidden talents?
I love Jazz music! John Contrane, is amazing, I am big fan! I am in the phase of learning how to play saxophone! I do find acting really challenging and exciting. New and challenging things excite me.
Who's your favorite Supermodel?
Not sure about the supermodel definition, but a human being and a colleague that I appreciate the company of who happensto be a model is Adnan Taletovich.
What advice would you give to young models starting out?
Study and keep yourself busy with anything that will add to you as a human being.
Your Dream modeling Job?
It would be really cool to get a strong fragrance advertising contract. I would also love to work with Steven Meisel.
What's your beauty secret or essential grooming routine?
Ha… well my hair has never seen a comb!
What's your favourite city?
My favourite city is Criciuma in Brasil.
What is your downtime like?
I enjoy museums, books, music, I like write, meditate, hang out with people, experience something new… but spending time in a bar with friends for a drink or two or three. [laughs about it]
A quote that sums you up:
"Our life always expresses the result of our dominant thoughts." by Soren Kierkegaard
Photographer Shane LaVancher – www.lavancherstudio.com
Photo Assistant Casey Mathewson
Stylist Leah Snow
Style Assistant Stephanie Clark
Hair Style and Makeup by Mahfud @mahfudster using Dior Makeup at Exclusive Artist
Keep up with Leo @imleobruno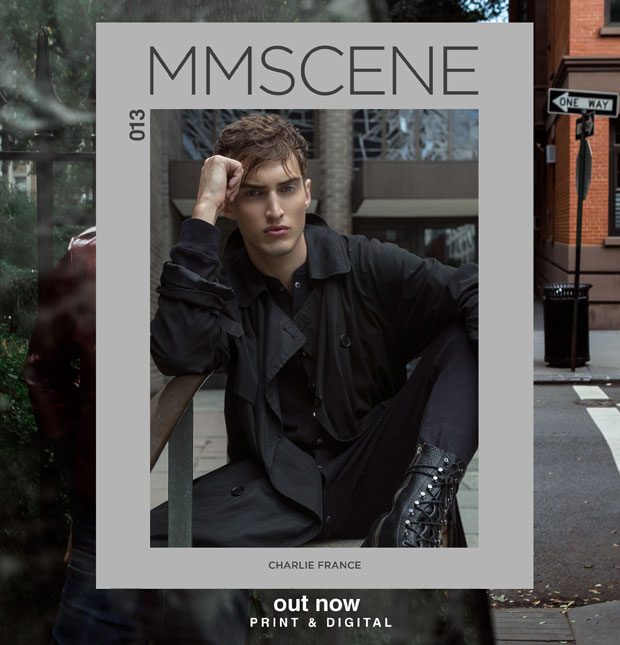 GET YOUR COPY IN PRINT $22.90 AND DIGITAL $3.90