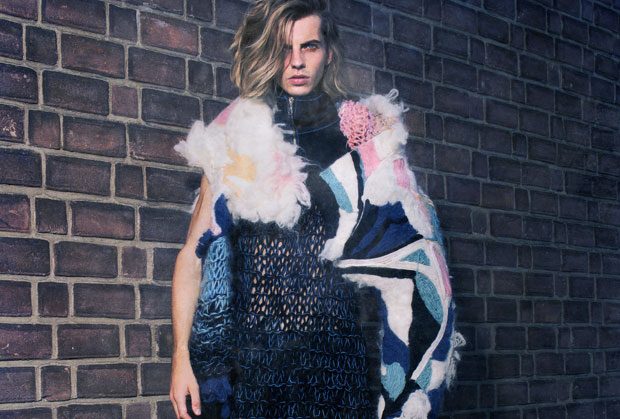 Taking part in MMSCENE Magazine Issue 017 exclusive HKU Graduate spotlight is the promising fashion designer LIZZY VAN MEGEN, born 1996 in the Netherlands.
Scroll down to discover more of our interview:
What does fashion mean to you ?
Fashion is a way to express my thoughts. It's a tool to bring new ideas, new scientific researches into the world to make it a little bit better.
Can you tell us something about your current collection ?
My current Autumn Winter collection is called 'Jökull', which means glacier in Icelandic.
Cold environments always inspired me. After living in Iceland for six months I realized how this beautiful place on earth inspired me, also to be more gentle towards the environment. My goal was to bring the beauty of these landscapes into fashion, so other people would be able to sense the landscapes I discovered. I try to use positive activism to make people conscious about the environmental problems. If people love my designs, they will take a good care for it. If I can make people see the beauty of arctic landscapes, they will perhaps take better care of that as well.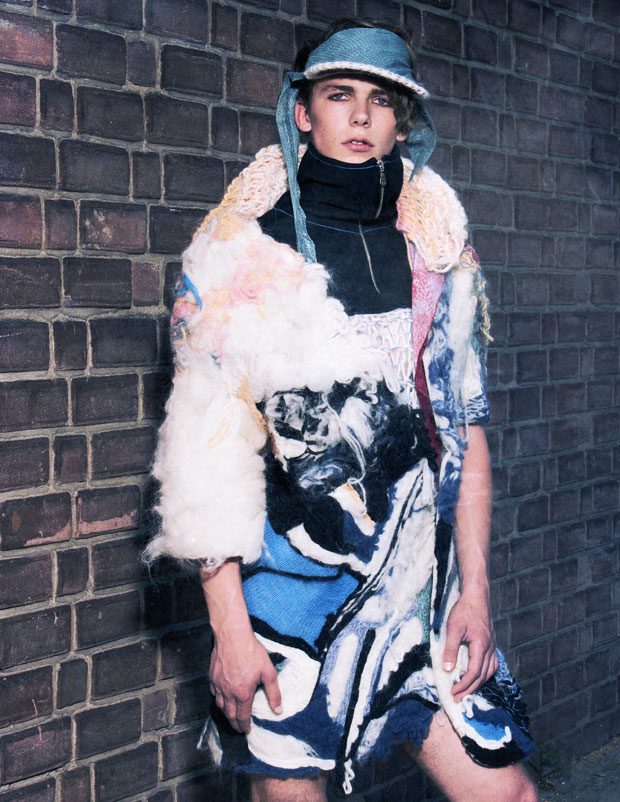 Which obstacles did you face regarding creating this collection ?
Time. The three coats took a lot of my time. My blood, sweat and tears in every millimeter of the fabrics. For our graduation collection we had about five months from conceptual research 'till final show. If I would have more time to experiment with the materials or even to put more details in the coats, socks and dresses that would have been lovely.
Making a non-unisex collection feels kind of old fashioned to me. Why isn't a man allowed to wear 'women's wear', or the other way around.
In the era we live in, men and women are equal to each other so why wouldn't they be equal in fashion? I see it as a challenge to make everybody look like their beautiful self in my designs.
Which fashion 'faux pas' should belong to our history (regarding men's fashion) ?
The baggy jeans, where the underwear is more prominent than the jeans.
What should every man have in their closet as a fashionable basic ?
That would be a perfect fitted suit.
What will the future hold for the fashion-industry ?
My generation is responsible to support well chosen working conditions, environmental friendly textiles & ways of coloring. And the right to dictate a price tag.
What will the future hold for you ?
First I need to finish another bachelor, a bachelor degree in Sociology (Vienna). It is very important to be able to combine my way of art with scientific knowledge. And after this bachelor I would be very fond to start my own label where I can present fair and sustainable fashion.
For more of Lizzy's work visit www.lizzyvanmegen.nl, Instagram @lizzyvanmegen
Photography concept & interview by Armando Branco
Hair Stylist Patricia van Heumen for Aveda at Angelique Hoorn Management
Makeup Artist Marije Koelewijn for Ellis Faas Cosmetics at Angelique Hoorn management
Models by FIC Model Mngmt: Daa, Rutger, Jess, Tuyk, Ian, and Martin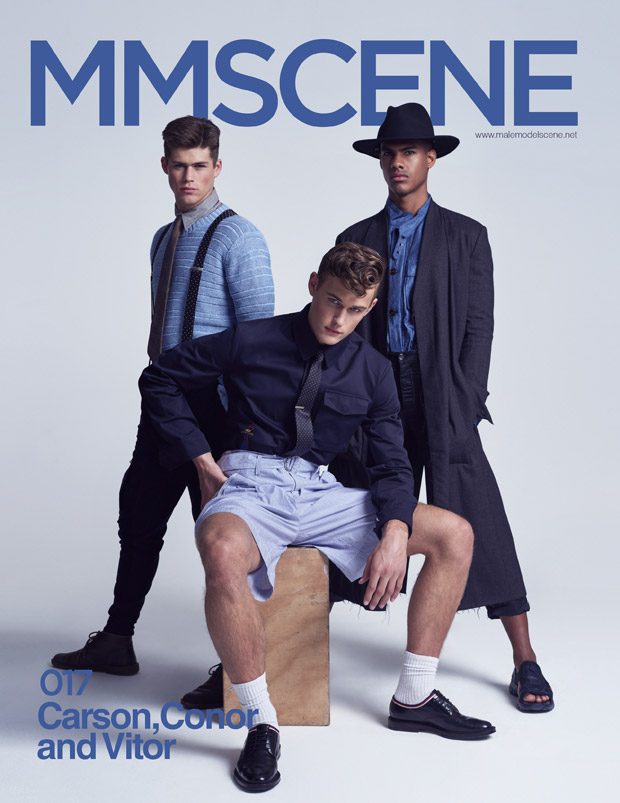 Originally published in MMSCENE Issue 017 – available now in print and digital.