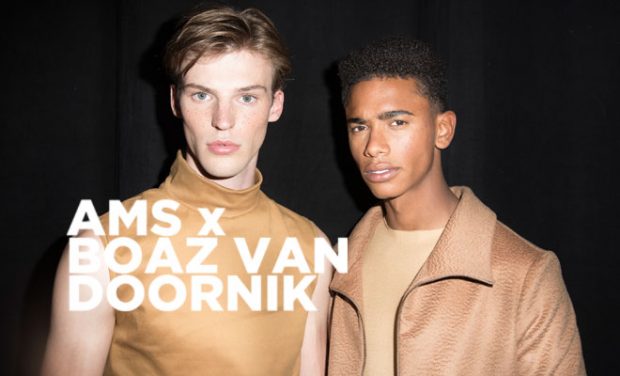 On a Saturday afternoon, Boaz van Doornik presented his latest menswear collection called LEAF, during the 27th edition of the Mercedes-Benz FashionWeek Amsterdam. The inspiration for LEAF is in line with his much talked about graduate collection 'Monumental Memories', which was all about his father, the nature and beautiful childhood memories a collection we featured with an exclusive interview a year ago in MMSCENE magazine. This time Boaz mastefully focused on the beauty of nature.
For his new collection presentation, the minimalism taken fashion designer Boaz van Doornik showed the audience a casual stroll through Dutch nature. To arrive on the catwalk, the models were expected to walk under a 'roof' of thick leaved tree branches. Once the models were on the stage, they showed eleven different looks. The colours ranged from terracotta tones to mustard yellow and natural greens.
In this show, Van Doornik created a new Dutch landscape in which structure and spontaneity are lined up against each other.
Scroll down for more: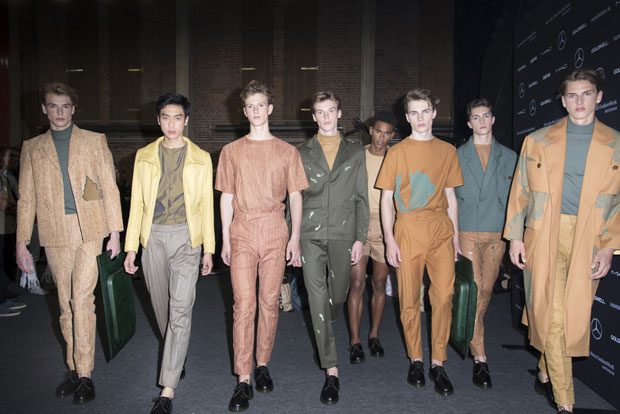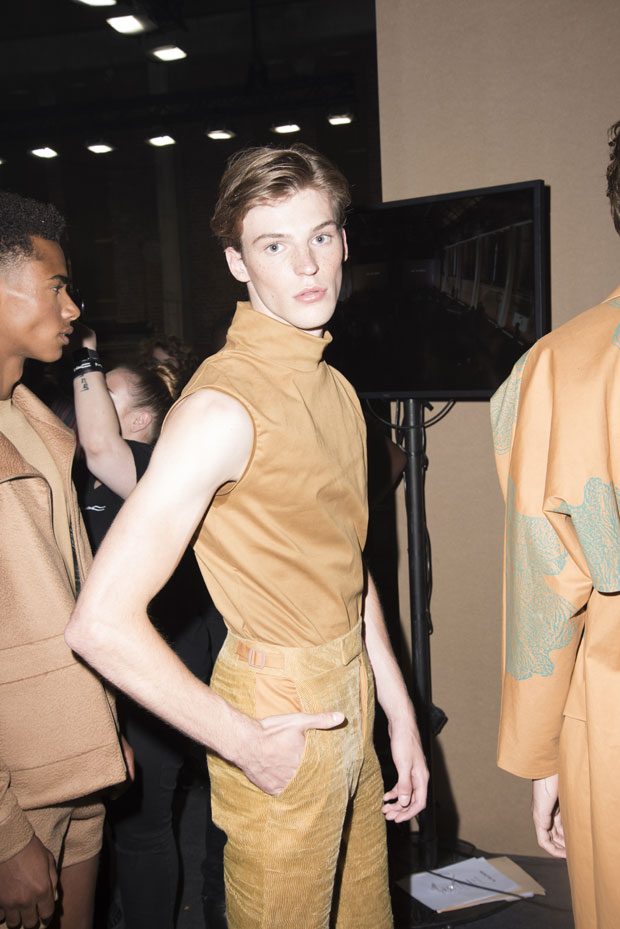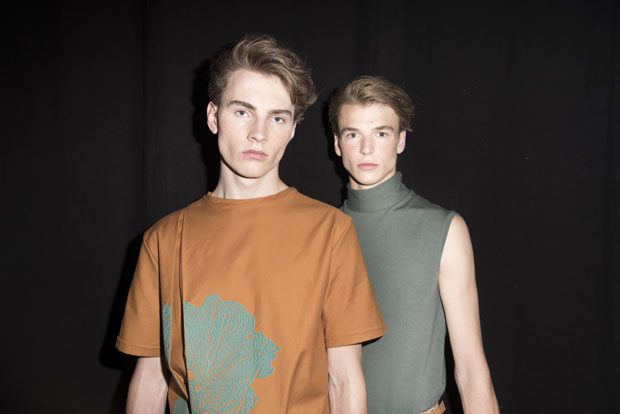 A Big Treasure of Dried Oak Leaves
The basis of the collection was inspired by a few dried oak leaves that Van Doornik found at home, crushed between the pages of a book. He shared "I do remember placing them in the book, but I totally forgot about them. When I found them, it was like finding a treasure! It was winter and there were no leaves on the ground anywhere. I loved the old leaves, weathered by the ravages of time." Finding these leaves took him back to his childhood and the amount of leaves he used to pick up during the forest walks he made with his father. Especially the 'propellers', that every kid loved to play with, revived Van Doorniks fascination for shapes and structures of leaves and seeds. "When I found them, it was like finding a treasure!" shared the designer.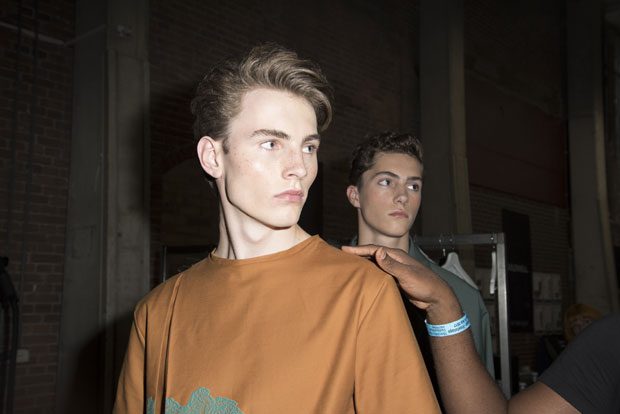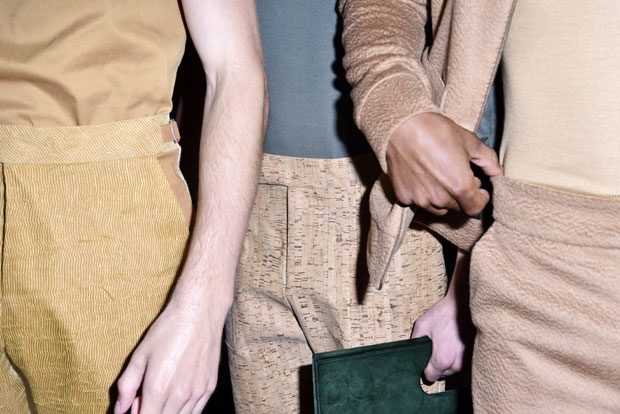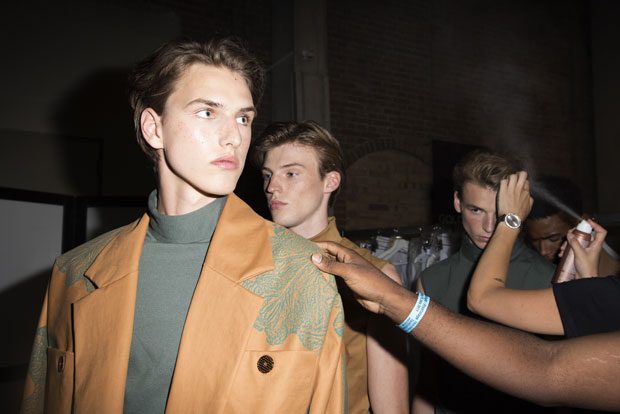 Ranging from classic side fasteners to suits with cork prints
As the title suggests, LEAF stands for tree. A tree is pure in its beauty, but vulnerable in its impermanence. Van Doornik brings LEAF as a tribute to function and was inspired by the outfits forest rangers used to wear in the sixties and seventies, which is also a big inspiration for Janna Wieringa. She designed three minimalist bags especially for this collection. Besides trousers with classic side fasteners, sturdy jackets with high collars and jackets with back splits, there was a big overcoat with prints of his beloved leaf veins. We saw his outstanding gift for detail in the stitched patches shaped like maple seeds, and we also witnessed a completely cork suit.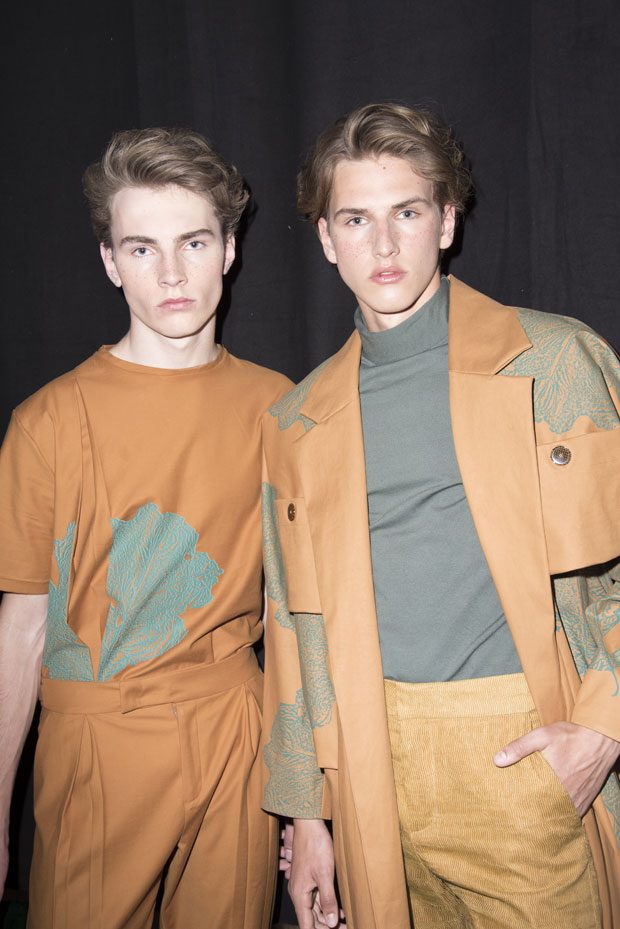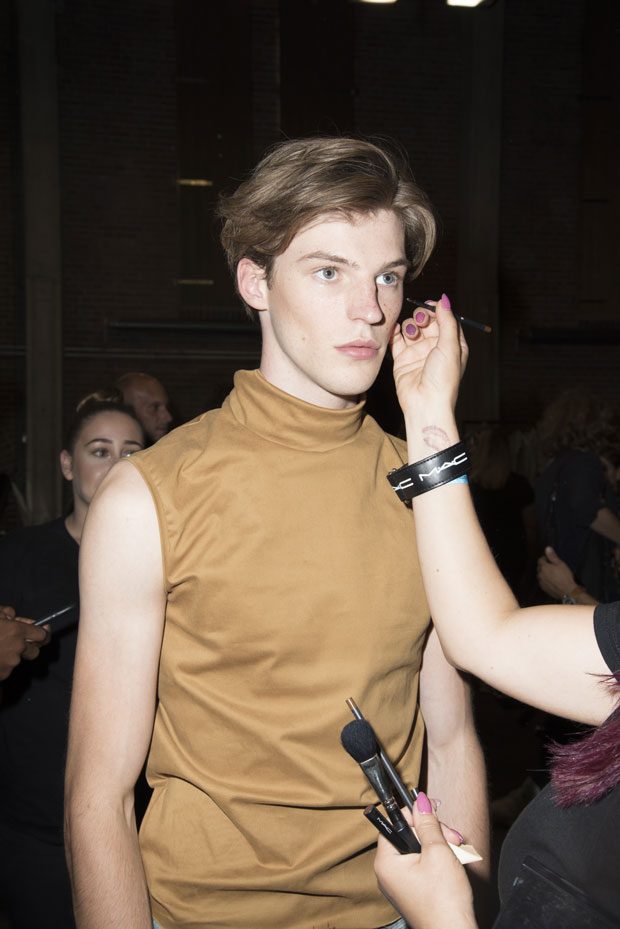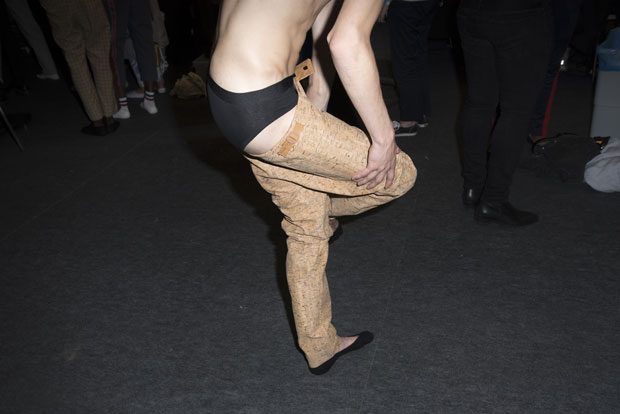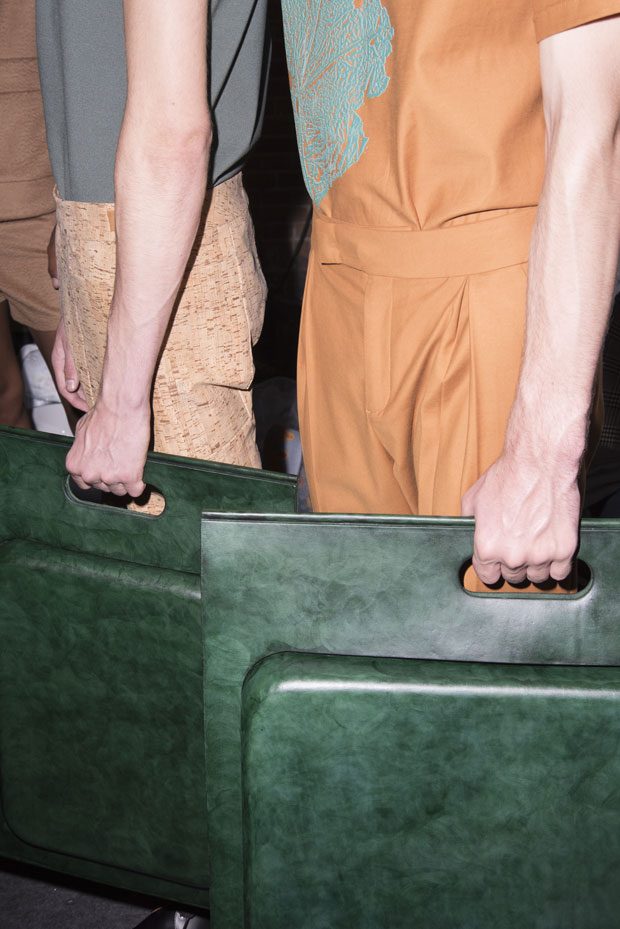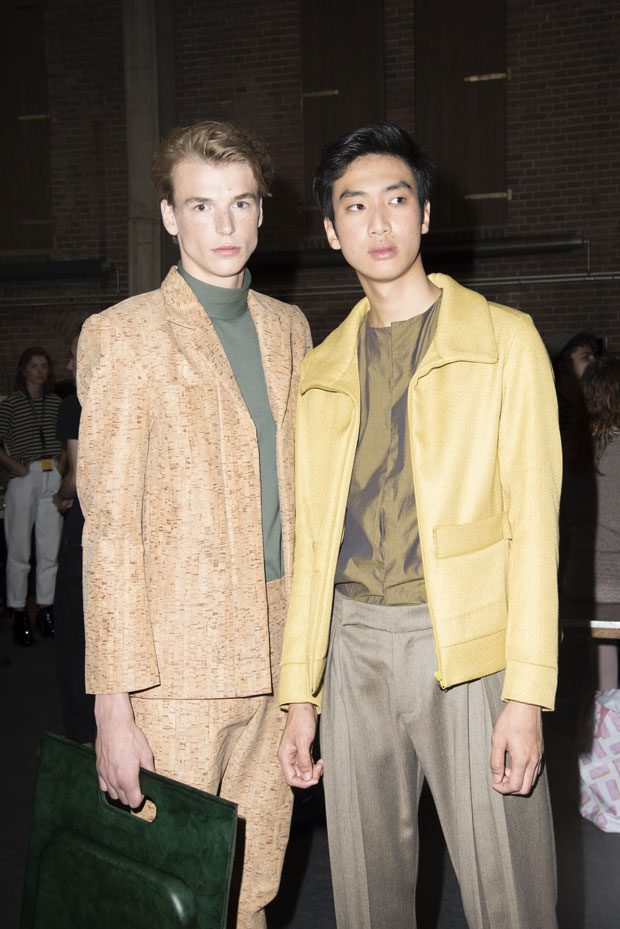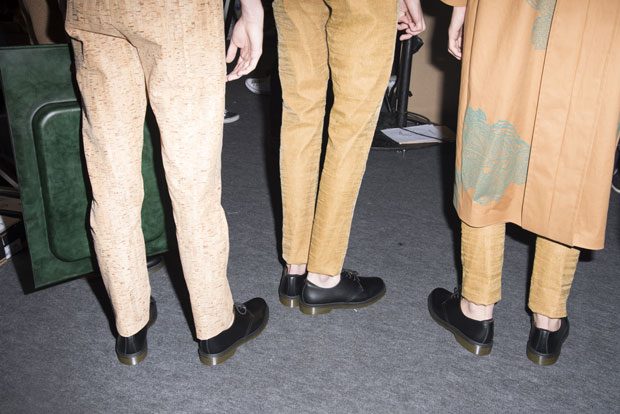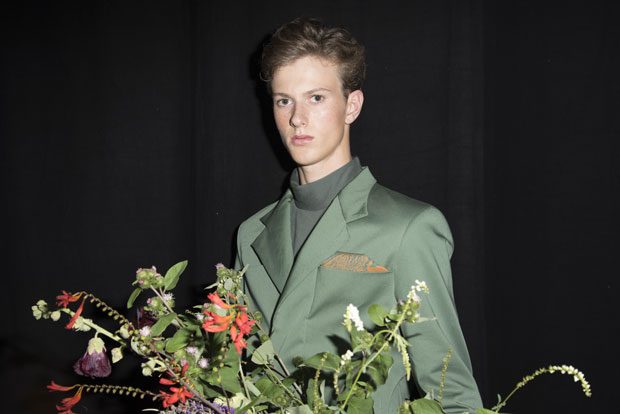 Oak prints instead of tropical paradise
Van Doornik had a good reason to take the audience on this adventure through the Dutch landscape. He wanted to take a stand against the trendy tropical prints, which heritage is impossible to define. Why is it we do not want a beautiful oak print? Instead of the tropical paradise he wants to take us back to our own roots and hereby he aims to make a statement against fast fashion. We should find a new attitude and a new way of thinking in which we embrace the beauty of impermanence and function.
For more of Doorink's work visit www.boazvandoornik.com. Originally published in MMSCENE Issue 017 – available now in print and digital.
Photography by Mariska Kerpel