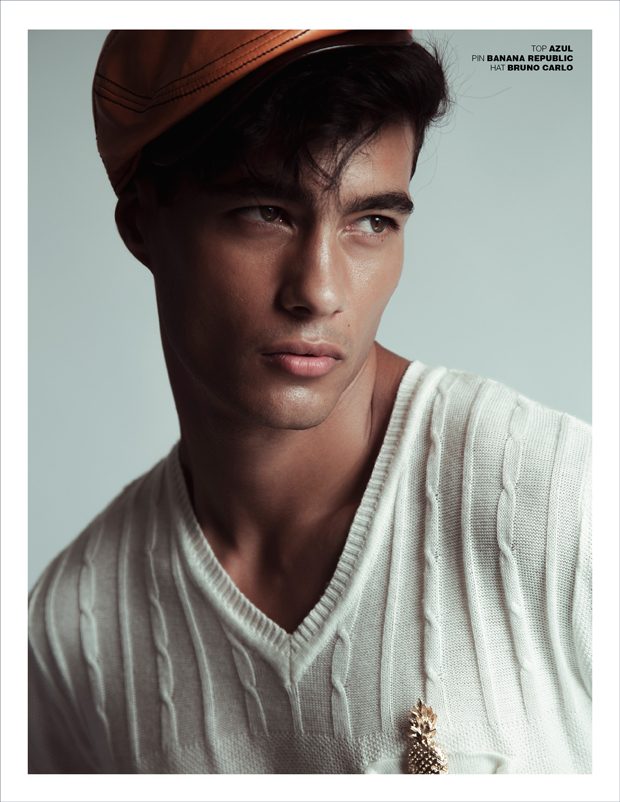 Model DEVON SPENCE takes the pages of our latest MMSCENE MODEL TALK posing for a colourful shoot by photographer Trevor Boyd. Devon's mother agency is Front Management while in Los Angeles he's part of the L.A. Models family. Devon is a promising model and an upcoming actor for the new issue we talked with Devon about the start of his career but also about his downtime and dream jobs.
Read more after the jump:

How were you discovered?
My sister, Jasmine, was actually modeling at the time and asked me to help out on one of her shoots. The photographer liked my looked and asked me to join in and model for a few. I didn't know that my mom, Jennifer, had already contacted a scout who came to visit that day. John Fischer fell in love with us both and housed us in Miami for a weekend while we met some agencies. Front Management took me in and has been guiding me since.
How would you describe your style?
I guess you could say I'm kind of a nomad in that area. I never stick with one look. I love bright colors especially if I'm dancing, but I also like all black for the mysterious look. Depending on the client I will see that day determines the outfit I wear. If I'm going to see Cole Haan I'm wearing a suit. Just don't give me sandals or flip flops. I'd rather be barefoot.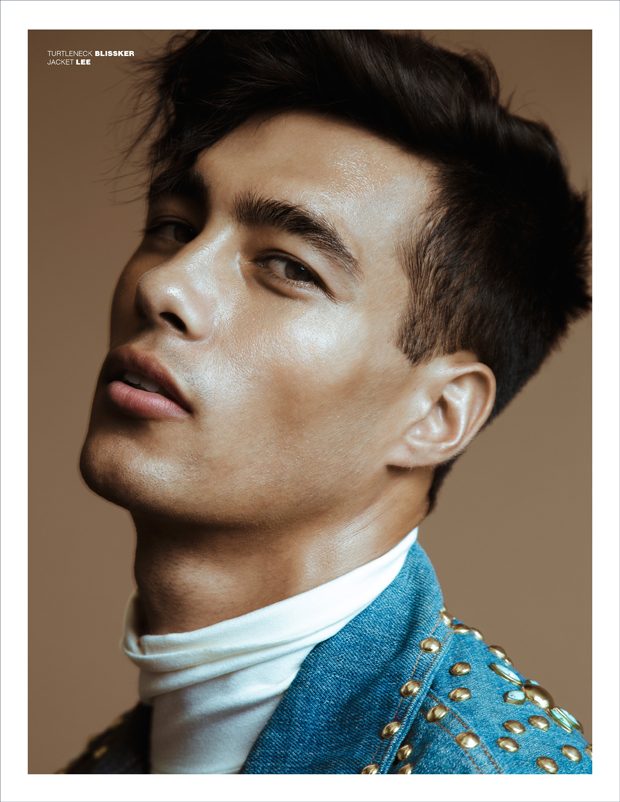 Best modelling advice?
Be kind and respectful to everyone. I know this applies to more than just modeling, but being honest and caring to everyone is important and I believe everyone should be treated equally no matter who you are. Let's not forget the golden rule we learned in kindergarten "Treat others the way you would want to be treated". If it's cliche then it is for a good reason. Treating others with kindness will get you places and more so leaves you with a sense of positive fulfillment.
Name the famous person you'd most like to meet?
I actually came really close to meeting Jim Carey. I think he is hilarious and I was standing right next to him at an event for his holiness the 14th Dalai Lama in Los Angeles. I felt it would be too awkward to introduce myself seeing as he was conversing with other well known actors. He has such a great energy so I was content with being as close as I was. I actually had some dreams where I was working on set with him. Yeah that would be awesome if it was real!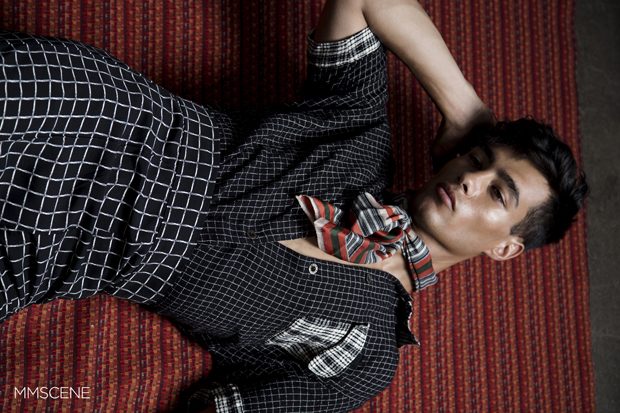 What's no fun?
Lying and being lied to.
Favorite movie?
"Up" I know it's more of a cartoon, but it gets me every time. I'm not afraid to admit that I cry. It's uplifting and adventurous with a little funny, kind of how I try to live my life.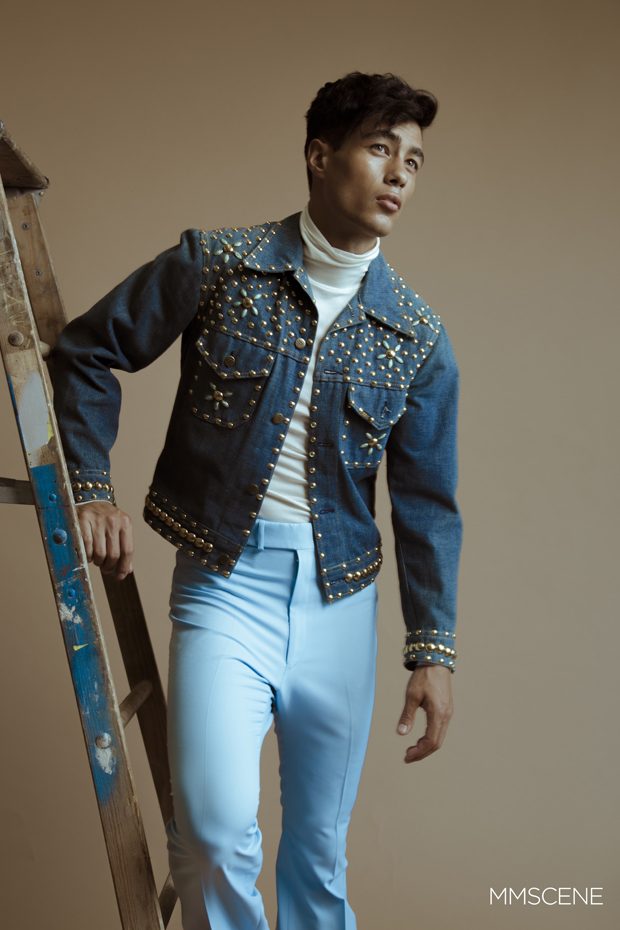 Your Dream modeling Job?
I have two dream modeling jobs and one has already come true. I've always wanted to do action in suits and that was fulfilled when I went to Milan and worked with an amazingly talented group for Z Zegna. I have a really cool image doing a backflip layout in their athletic suit. The other is working for a cologne. I'm not picky, but I have a feeling Chanel is in my future. I think they are just waiting for me to grow up. Neverland is hard to leave though.
What is your downtime like?
I dabble in a lot of different arts like photography, dance, and gymnastics, but in my down down time I do like playing video games. I grew up on games so it's something that'll never leave me as it brings me comfort. Recently I've been playing Hearthstone, League of Legends, and my all time favorite is Final Fantasy 7 though I love the entire series of FF RPGs.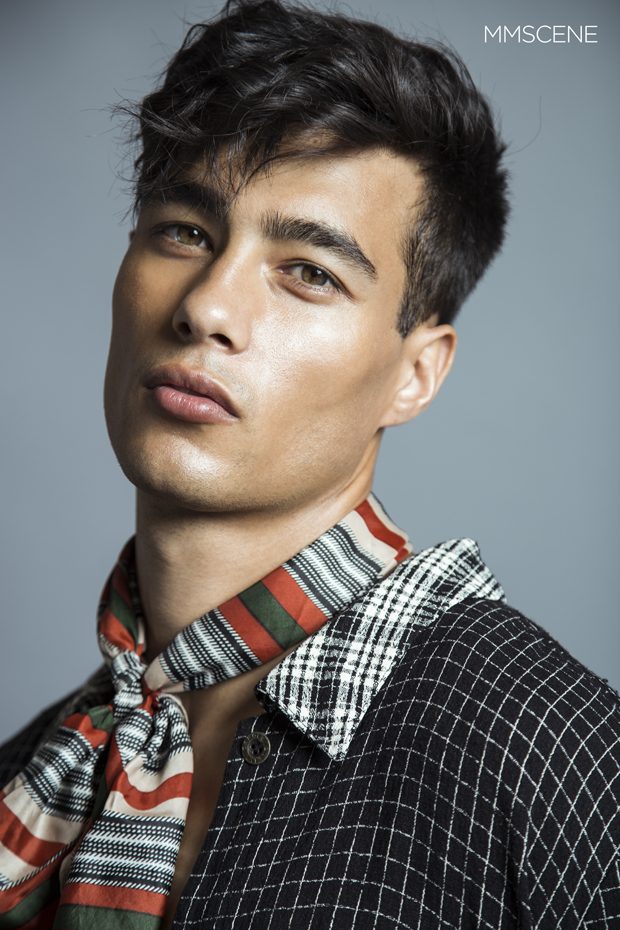 Name three places that you want to travel to.
Absolutely Iceland to see the northern lights. I would have loved to go to Paris and add my own lock on the Pont des Arts bridge, but sadly its been taken down. I also have to visit the Philippines again. I really want to swim in Palawan the most beautiful island in the world.
Which one of your YouTube videos must go viral?
A lot of my videos are of me dancing. It would have to be one that I haven't posted yet where I do a dance that has you cracking up from start to finish. I dance for my family and friends all the time and the best part is seeing them laugh and smile. I'd want to dress up in an inflatable bodysuit when I do it.
We know you can dance and act, but do you have any other hidden talents?
I do parkour and I'm just waiting for the right videographer to shoot it.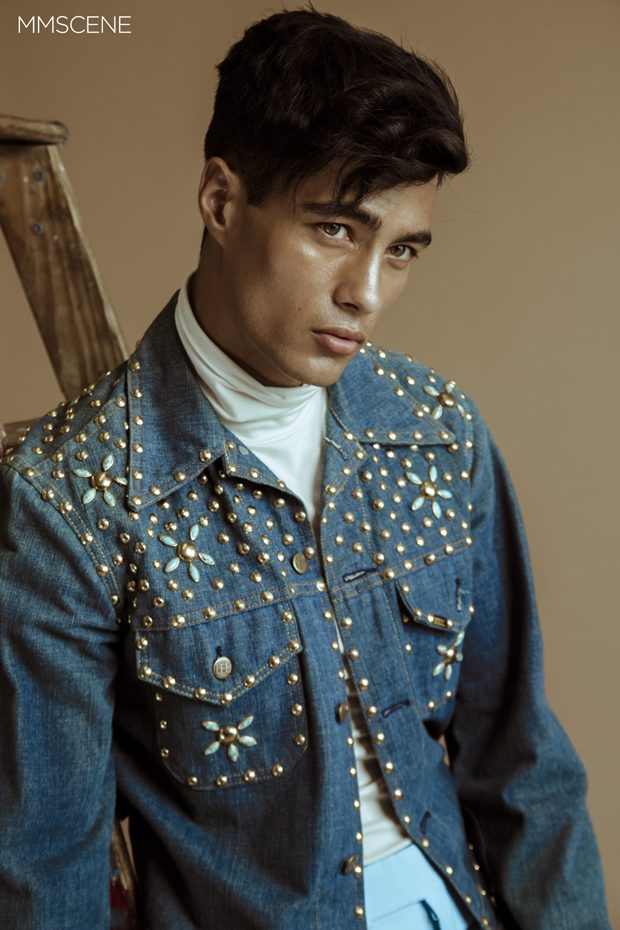 What's on your current playlist?
Trust me you don't want to know. It's the most random mix of songs from Disney tunes, EDM, Sia, Kendrick Lamar, Rascal Flatts, Maroon 5, and a lot of my friends' own albums.
What's your beauty secret or essential grooming routine?
I don't always wash the product out of my hair. It almost always looks better the next day after it settles. I always shower after my workouts so the sweat doesn't settle back into my skin and if your are brave enough it's good to finish with a cold shower to close the pores.
Ten years from now (you will be…)?
I'll be the same good kid my parents raised.
Photographer Trevor Boyd
Model Devon Spence at LA Models
Hair Stylist Micaela Welch
Makeup Artist Allison Wagner
Fashion Stylist Ferris Mason
Keep up with Devon on His Instagram account @devonspence and his YouTube channel for all of his latest adventures.
Originally published in MMSCENE Magazine #012 November/December Issue