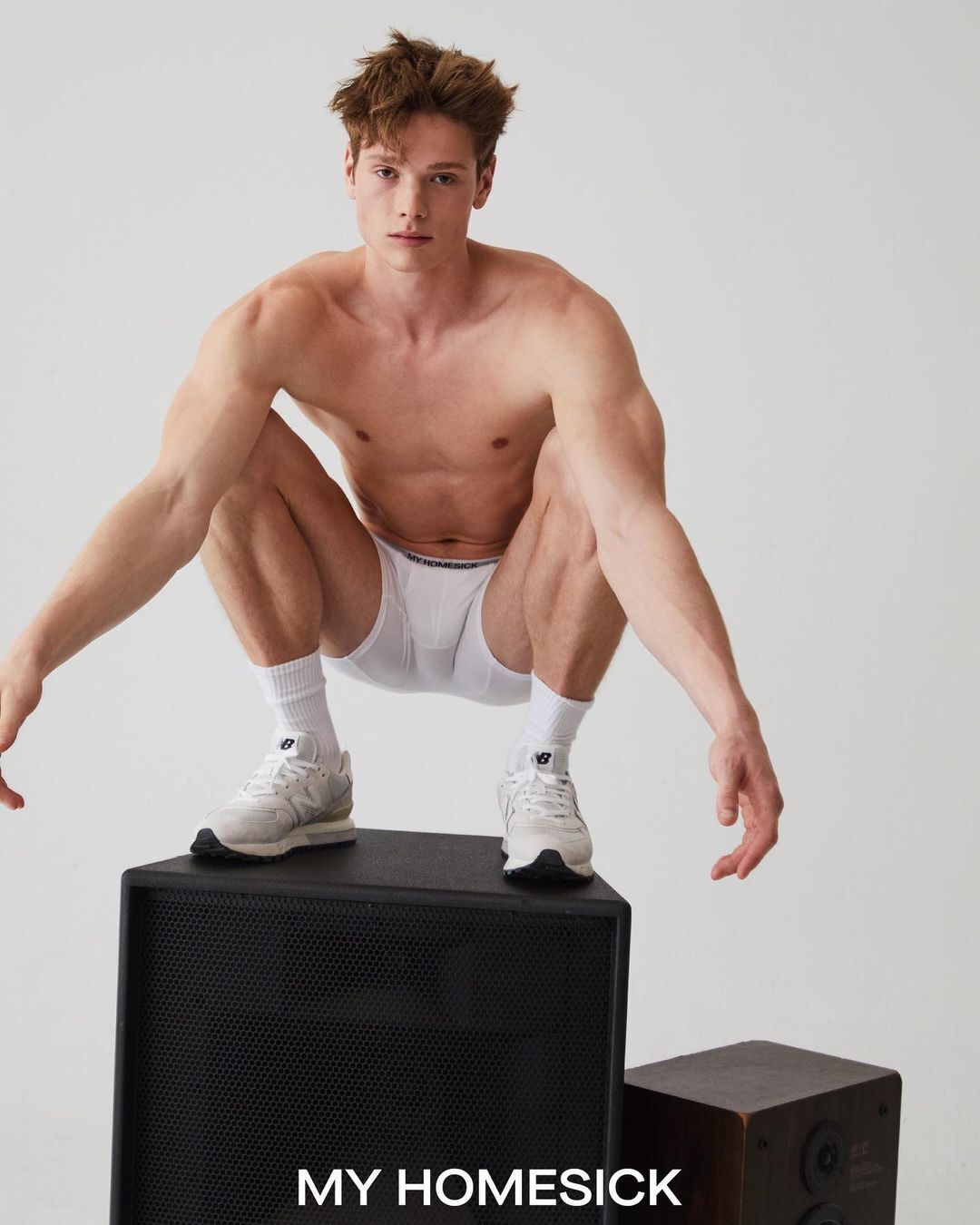 With the unveiling of its latest underwear collection, MY HOMESICK reinvents the contemporary athletic aesthetic, blending in the everyday functionality. The recent lookbook, brought to life by the gifted photographer Shinsun Hye of @studioioo, captures the raw energy and sophistication embodied in each piece of this collection.
RELATED: Emporio Armani Underwear Fall Winter 2023
The scene is set immaculately by set stylist ONDOH, making use of minimalist backgrounds to ensure the focus remains on the details of the garments and the natural movement of the model. His choices serve as the perfect canvas against which the collection comes alive, subtle but crucial in setting the tone for the lookbook.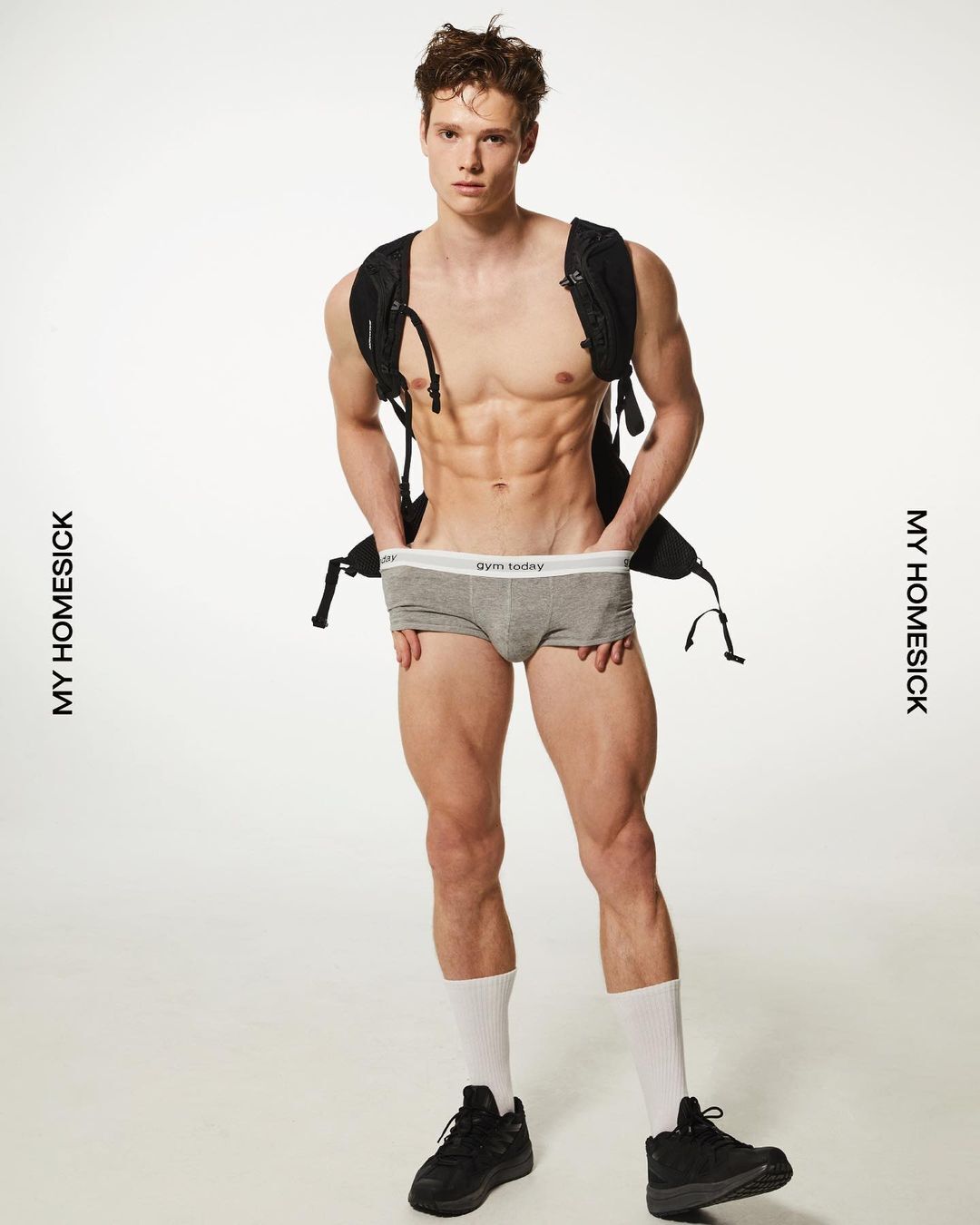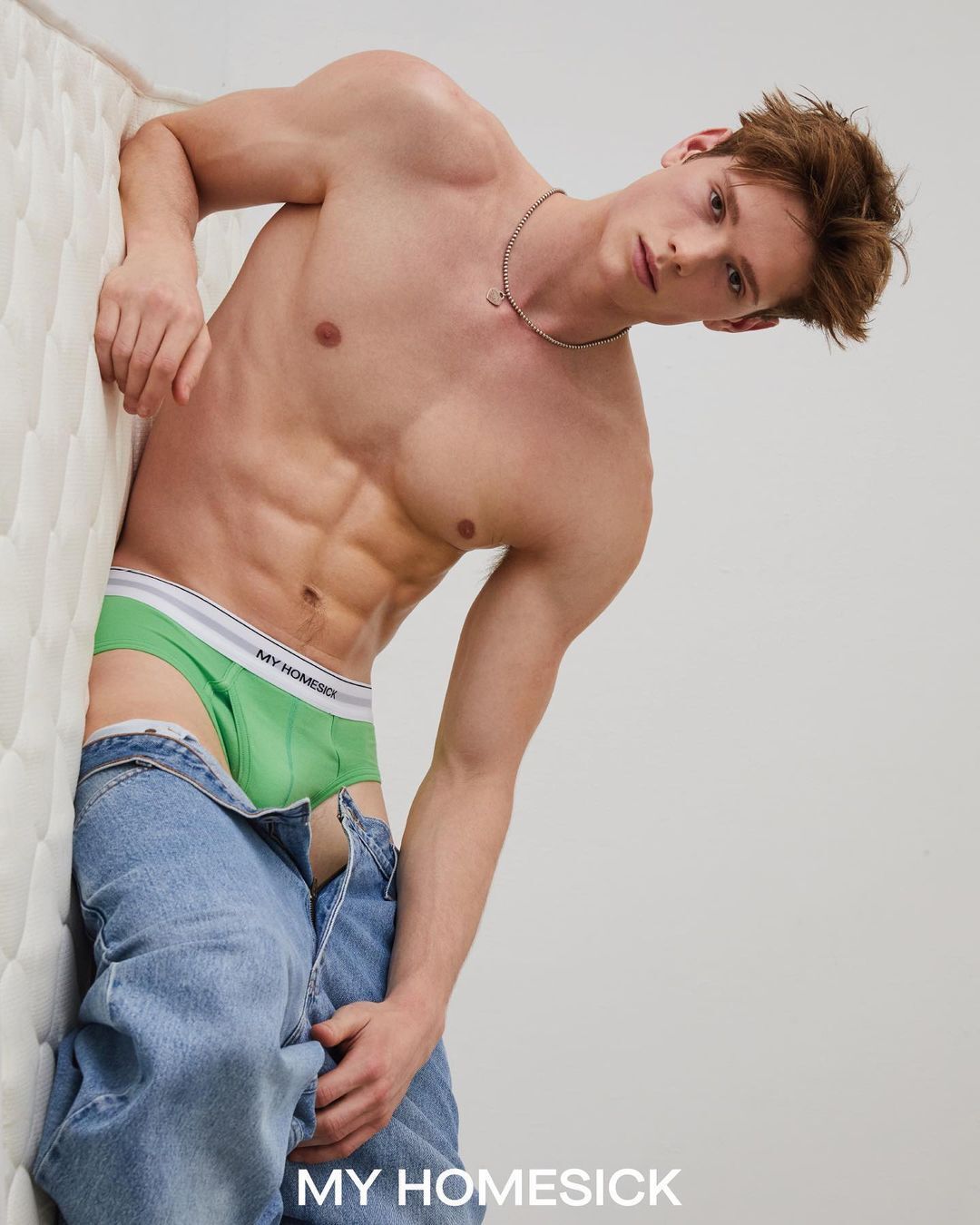 Model Christopher Ligthart, represented by J Model Management and New Generation Model Management as his Mother Agency, impeccably showcases the versatility of the collection. Images emphasizes Christopher in the midst of a workout, highlighting not just the style, but the wearability and comfort of MY HOMESICK's latest underwear collection. The fluidity with which he moves, combined with the immaculate fit of the underwear, speaks volumes about the brand's commitment to marrying form and function.
Complementing the entire presentation, Haein Jang works magic with hair and make-up, keeping it refreshingly understated yet polished, a nod to the natural essence the brand resonates with. It's not just about looking good, but also about feeling good, and Jang's expertise ensures the model feels confident and comfortable in his skin.
Lastly, the art of styling is entrusted to Pepper Yoo, whose meticulous selections make it evident that every piece in the collection can stand on its own, yet come together cohesively. Yoo's decisions in pairing the underwear with simple accessories and athletic gear underline MY HOMESICK's vision of unpretentious elegance.
MY HOMESICK underwear lookbook showcases the brands dedication to quality, style, and comfort. As always with them it's not just about fashion, but a lifestyle choice, and this collection promises to resonate with those who value both aesthetics and functionality in their underwear pieces
Discover more in our gallery: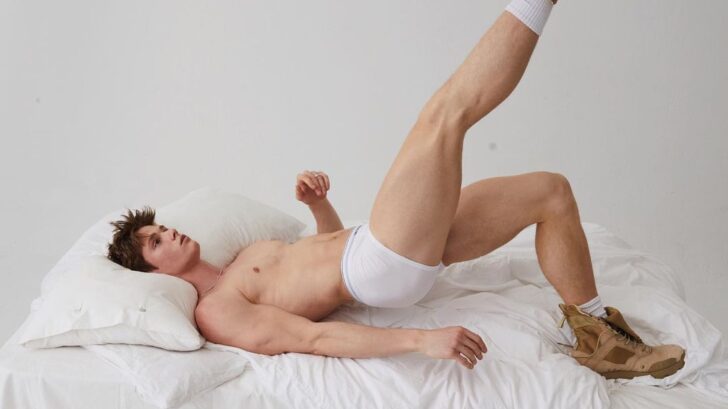 Photo by Shinsun Hye @studioioo
Set stylist ONDOH
Hair and make-up by Haein jang
Model Christopher Ligthart at J Model Management at New Generation Model Management (Mother Agency)
Styling by Pepper Yoo
For more visit myhomesick.com