Client Style Guide USA: Sebastian Sauve, Paul Boche, and Travis Smith
|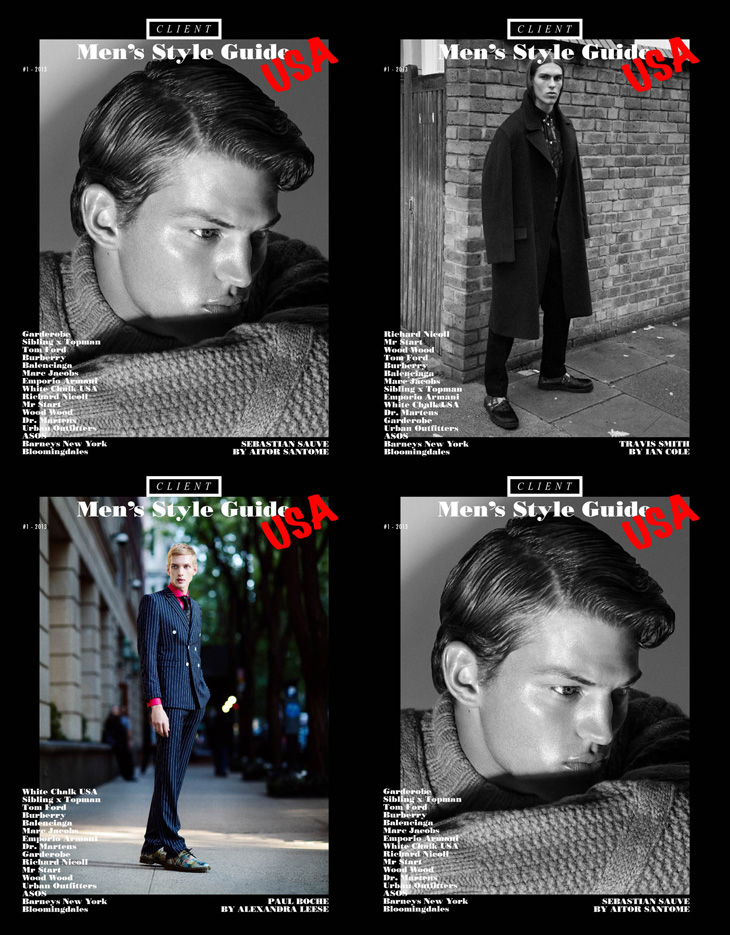 As part of Client Magazine's 3rd year celebrations, and in advance of their 10th flagship issue, we are pleased to exclusively announce the launch of Client Style Guide USA. With three magnetic covers symbolising what Client Style Guide is all about, we see Paul Boche at Fusion by Alexandra Leese, Travis Smith at Supa by Ian Cole and Client favourite Sebastian Sauve at Premier by Aitor Santome.
The premier issue will be released 9th December in print and digital versions, pre-order your copy. Also Client is working with ISSUU.com to release a special digital version, featuring not only editorials with your favourite models and new faces but also featuring the best online fashion stores and designers in the USA.
Have a better look of all three covers beautifully celebrating 3 years of Client below: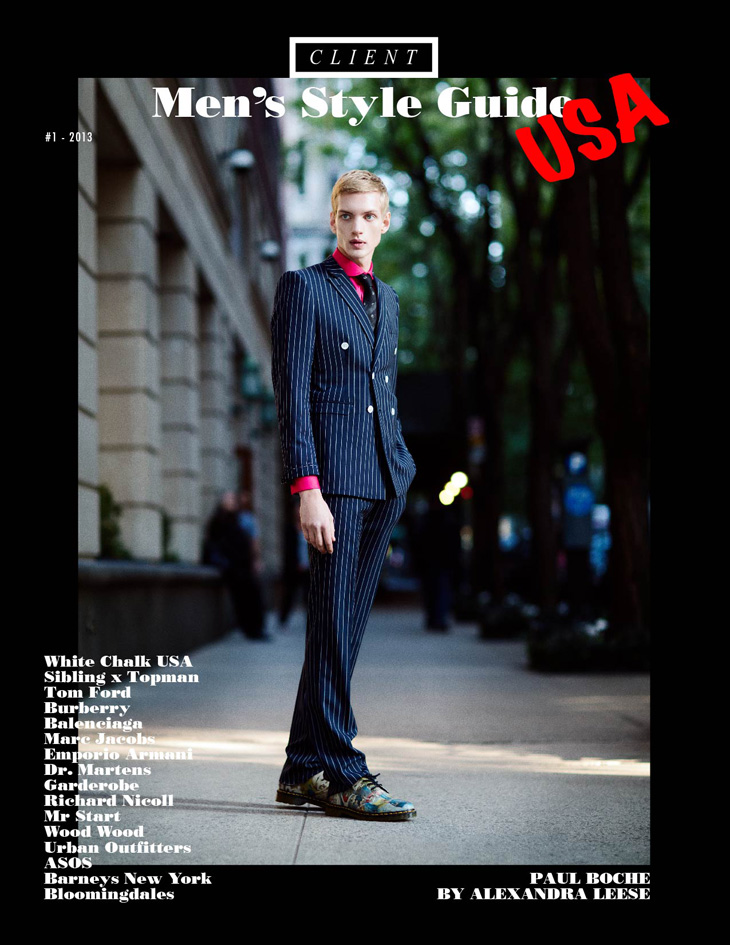 Model
Paul Boche
at
Fusion Models
in New York has teamed up for his elegant cover with photographer
Alexandra Leese
, the beautifully shot cover is styled by Client's New York fashion editor Jules Wood. Groomer for Paul's shoot is courtesy of Neil Gogoi while Jules was assisted by Bryant Martin.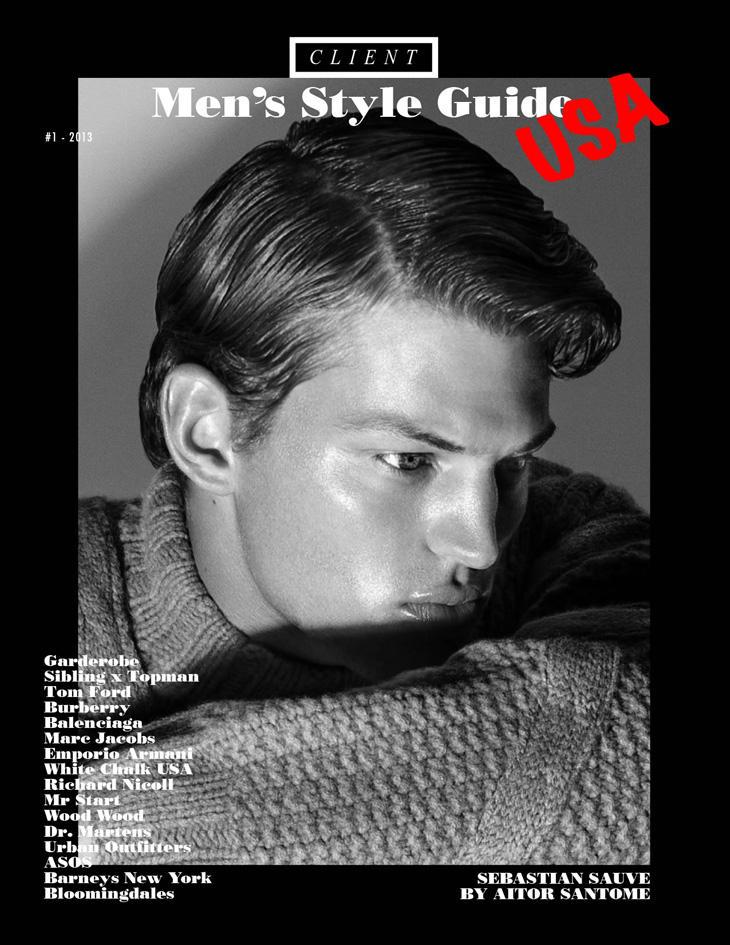 And one of internet's favorite models, the always handsome
Sebastian Sauve
at
Premier Model Management
takes his cover with a shoot from photographer
Aitor Santome
captured with styling by Cristina Planelles. In charge of the grooming was Fidel Fernadez. Styling Assistant Anabel Vicente, production by Rather Nice Projects.
For more of client log on to www.clientmagazine.co.uk.