For MMSCENE December Issue we sit down for a chat with the very promising Cody Saintgnue who not only has a rising modelling career with representation at top fashion agencies such as NEXT Models in Los Angeles and IMG Models in New York but also has a role in the much talked about Teen Wolf show on MTV. Not to forget over 200,000 fans following his every move on social media.
GET YOUR COPY OF MMSCENE IN PRINT AND DIGITAL ($4.90)
For more of the shoot and the interview continue after the jump: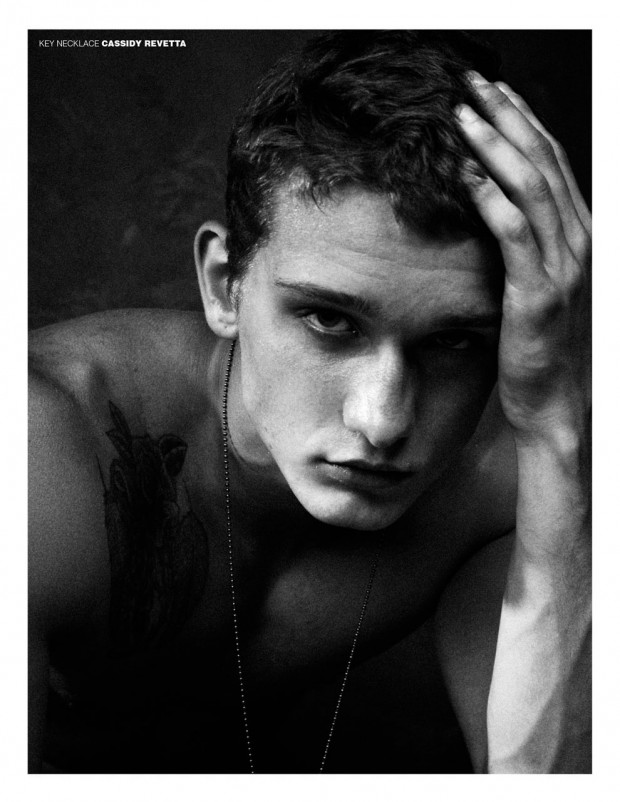 How were you discovered?
By Wings Model Management in Ohio/Jake Lang
How do you balance modelling and acting and which comes first for you?
Film and TV- Acting, is my priority. I have an amazing team, that all gels very well together. And a very organized MOM-ager Brenda Rose being the gate keeper 🙂
How would you describe your style?
What ever inspires me that day. I love chic, urban, Indi, streetwear, nice suits. I love fashion.
Your personal passion or hidden talents?
I love to cook for loved ones.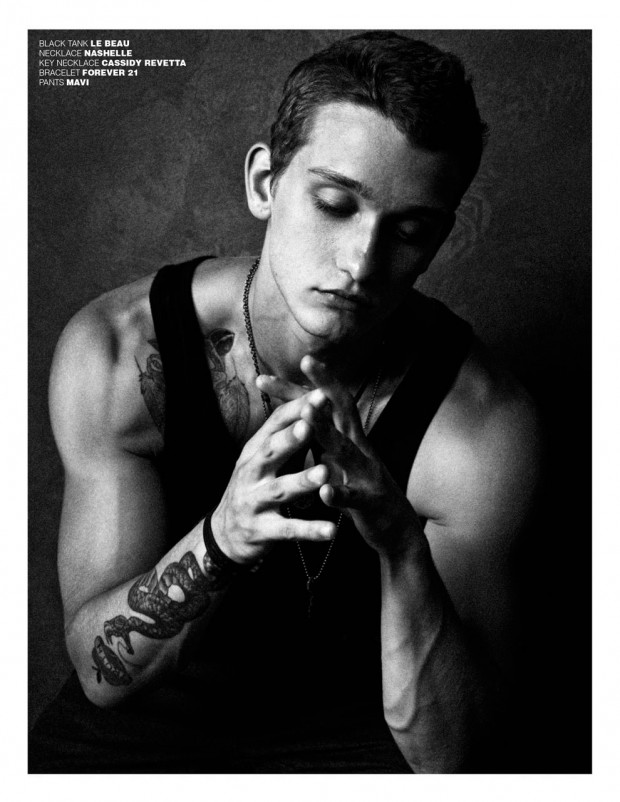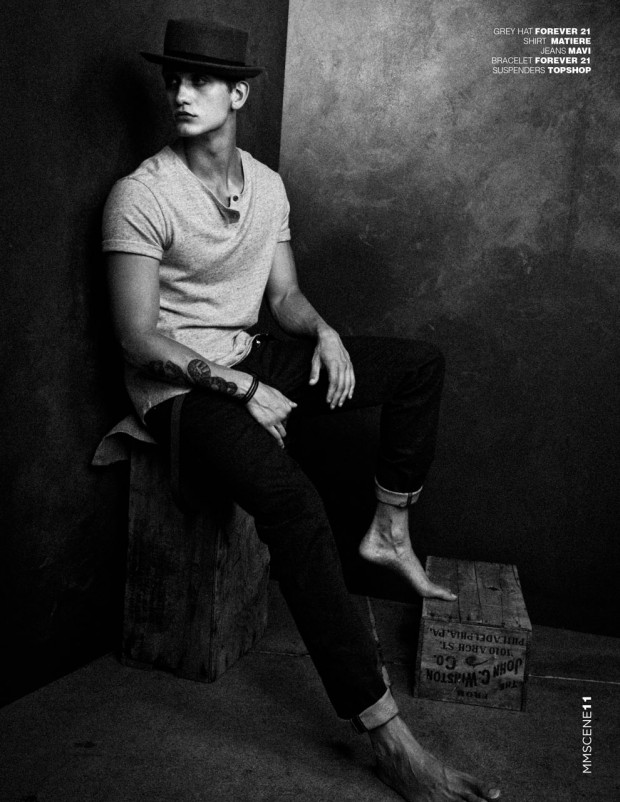 Did starring on Teen Wolf change your life in any way?
Yes, when Jeff Davis booked me, it put my name out there quite a bit! It gave me a chance to show this industry what Cody Saintgnue is about.
What's no fun?
A sour attitude. EGO.
Have you set any objectives for yourself in regards to your life and career?
Absolutely. I have a vision board with all my goals on there that is being re edited all the time.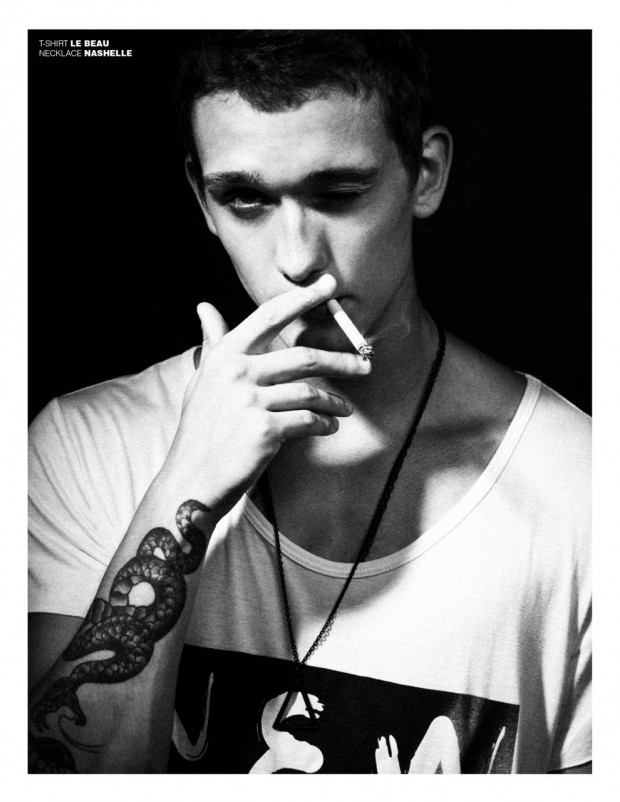 Any guilty pleasures? Something that no one knows about you?
I love taking bubble baths!
We're aware of your large instagram and twitter following, what's the weirdest comment or question you've received via social media?
I don't think I could say on here….usually crude sexual humor..or death threats lol.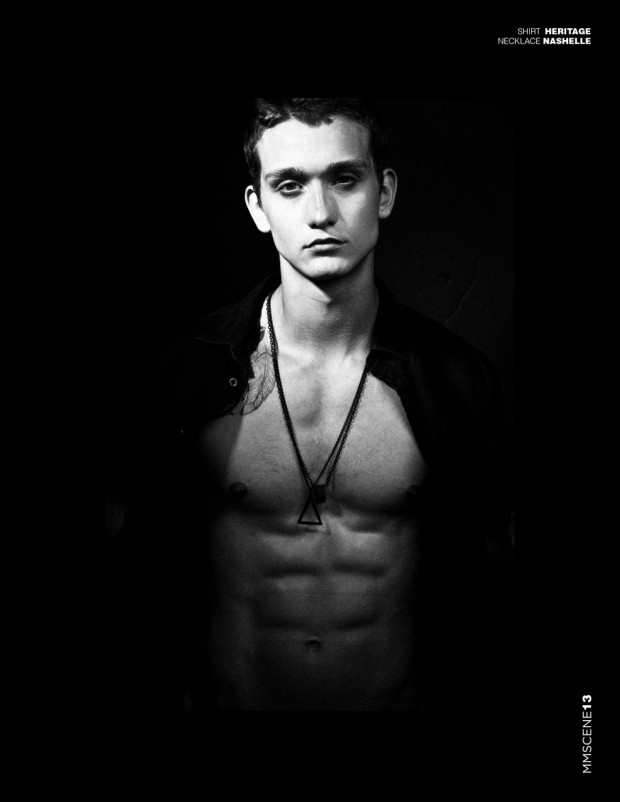 Name three places that you want to travel to.
Spain. France. Germany. All places I'll be traveling to for my #TheEverythingGNUEworldtour. (All places on my vision board 🙂
What's on your current playlist?
J cole.
Any advice to aspiring models and actors trying to make it in the industry?
If you can be happier doing anything else go do it lol! If this is not the case, get ready for a life long road of CONSTANT hard work, self discovery, and rejection. Remember why you got into, let that be your light. Work your craft daily. Train in the arts like an Olympic athlete.
Ten years from now (you will be…)?
I will be a major actor/producer working in Holly
Photo Louis Daniel Botha – www.louisdanielbothaphotography.com
Model: Cody Saintgnue at Next Models LA – @codysaintnew
Stylist : Lisa Cameron
Assistant: Ryann Redman