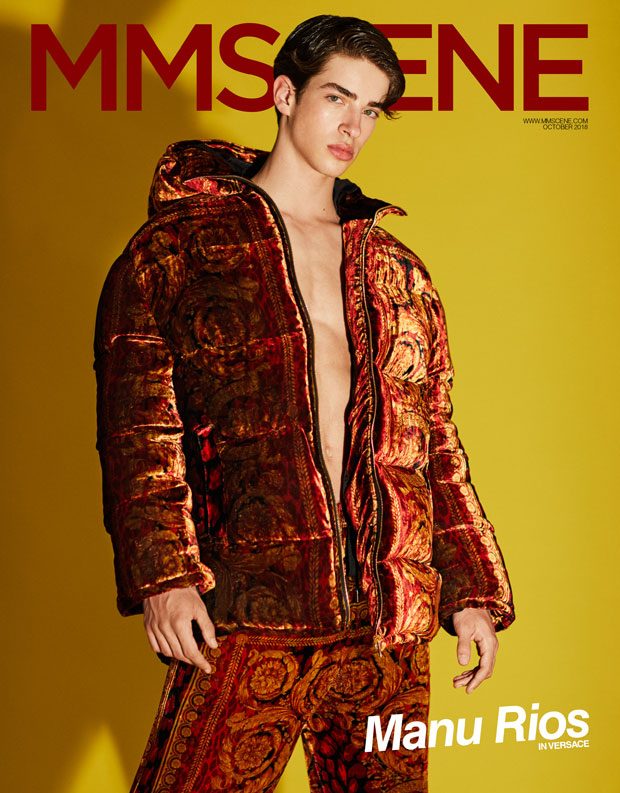 Discover MMSCENE 026, our October 2018 issue starring MANU RIOS on our triple covers while in the rest of the issue he's joined by Gytis Gedvilac, Otto-Valter Vainaste, Brighton, Vito Basso, and Trevor Desanges taking the rest. 92 pages of exclusive editorials and interviews specially prepared for MMSCENE 026.
Scroll down for more from the shoot and Editor's Letter from our Editor Zarko Davinic: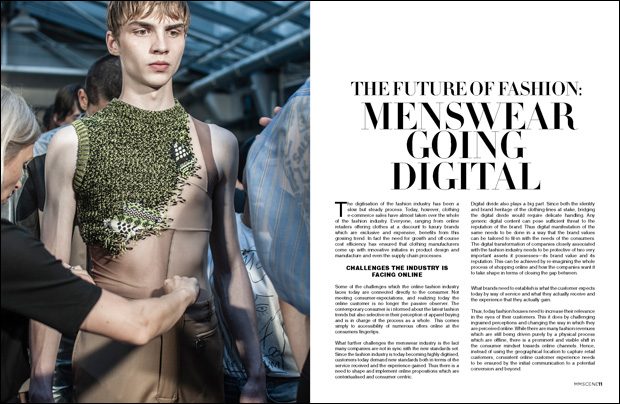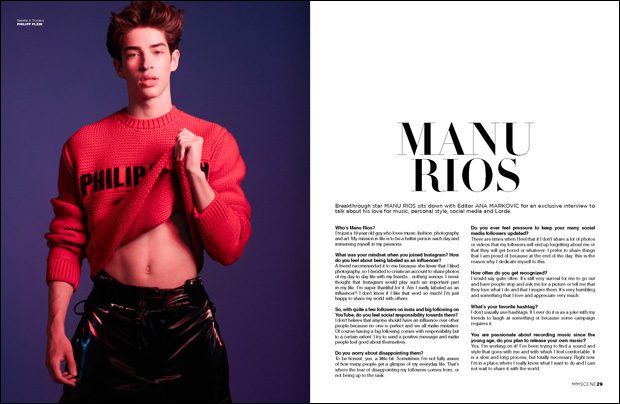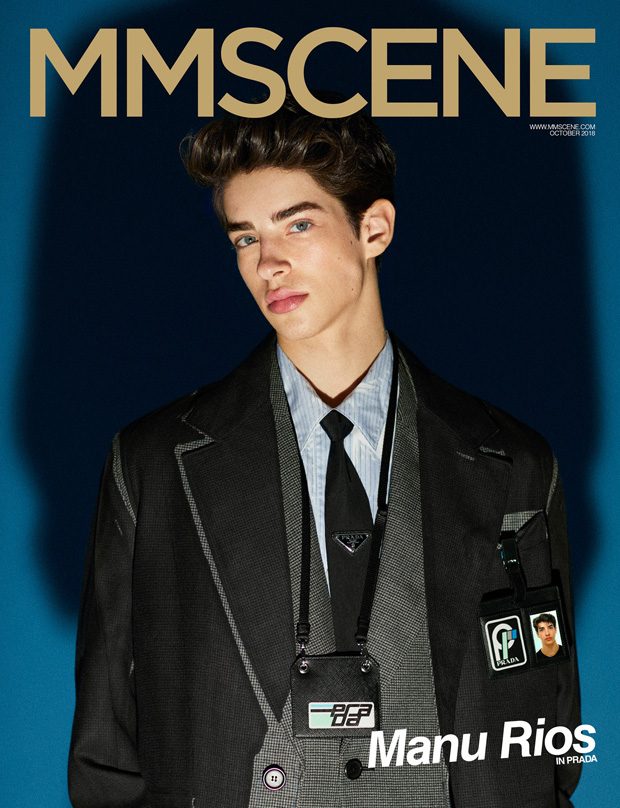 If MMSCENE is a menswear magazine, it is also, in it's core, a magazine that celebrates models. These two elements do not necessarily always sit well together in the massive world of fashion, at times, can seem more intent on making male models look uniform or even worse, absurd rather than rejoicing in our fantastic diversities. But we remain committed to empowerment, knowing changes in the fashion industry go hand in hand with the tendencies surrounding us. In the face of a succession of parading models after a month of fashion show, one cannot help but conclude that for a moment the industry has drifted away from it's ill fascination with uniformity. Thankfully the runways in Paris and Milan truly reflected a notable shift towards diversity. While fashion may often encourage conformity I truly hope the runways are to stay as interesting as hopeful as they are in this spring summer 2019 season about to wrap.
The definition of a male model is no doubt changing as well, top models are now expected to master a star quality on multiple levels. Such is a story of our October 2018 cover star Manu Rios, who in his own right is already a star yet only a fresh face when it comes to the modeling business. Rios who together with our Milan Editor Emily Lee and regular contributor Fabio Leidi I had a chance to work with on our cover story in Milan, is now globally signed with Next Models. Manu's story is certainly impressive for a child star to internet sensation, despite his massive followship he managed to stay true to music his biggest passion, but at the same time is ready to open a new chapter with venturing into the fashion scene. Make sure not to miss our Editor Ana Markovic's exclusive talk with Manu, a truly note worthy and humbling conversation with this young man.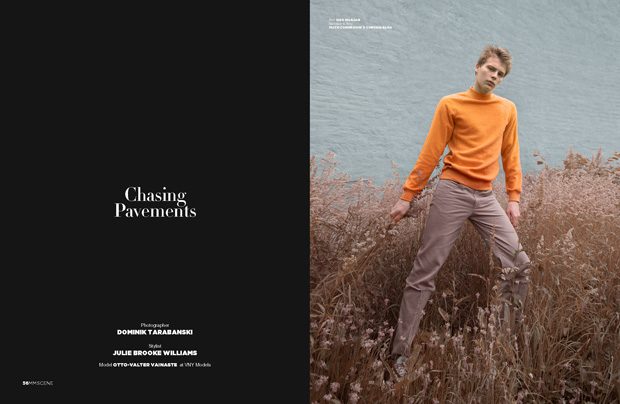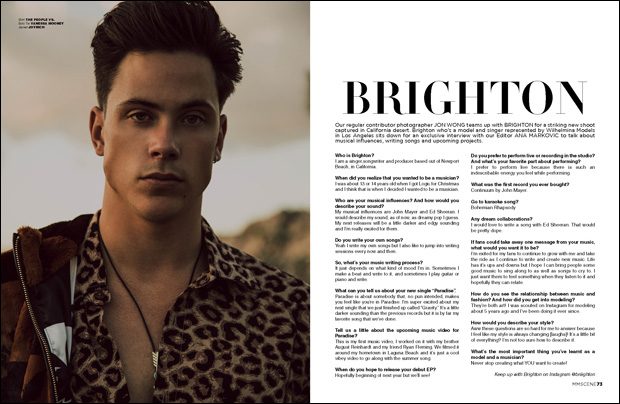 With our October 2018 issue our goal was to spotlight the models taking part of our magazine like never before. After shooting the cover story in Milano our next stop was New York, where we reunited with one of our first contributors the now NYC based Sinem Yazici. Sinem teamed up for an elegant story with the handsome Gytis, who in an interview shared his views on modeling and future plans.
ngeleOur commitment to new photographers remains to the fore, as well, with this month's stunning debut in MMSCENE by the Los Aangeles based Angelo Sgambati. Who teamed up with another start of the modeling world Atlanta born Kalib, face of Calvin Klein and undoubtedly a runway sensation. Kalib as well sits down for an interview, where he offered his experience of the modeling world so far. Just like with Sgambati who captured in a refreshing light suburbs of Los Angeles, all of our contributors bring their own unique aesthetic to the magazine. Such is Dominik Tarabanski who contributed for the first time, the NYC based photographed teamed up for an elegant new shoot starring the young Otto styled by Julie Williams in Fall season's statement pieces.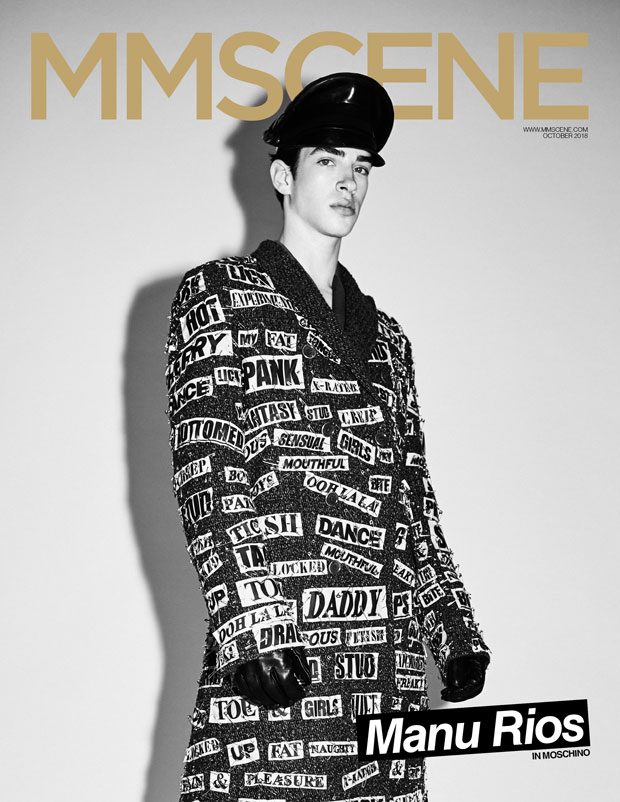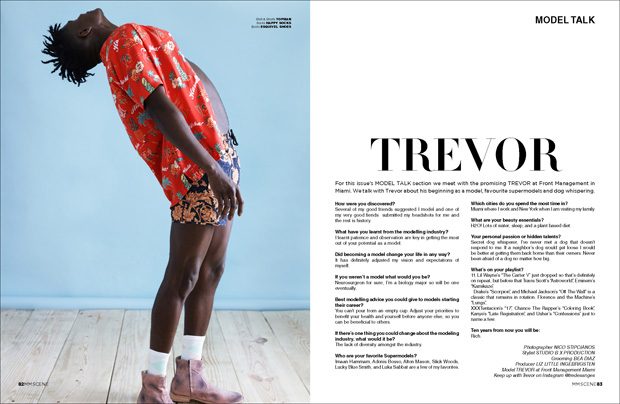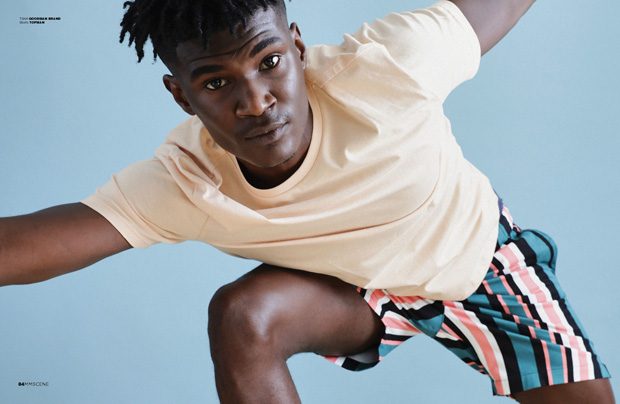 Elsewhere in the issue we worked once again with photographer Jon Wong who ventured into the Californian outdoors for a timeless session starring the young Brighton. Just as our cover boy Brighton's love for music is his main goal, mixing in modeling and the fashion world thanks to his legion of fans and refreshing talent. It was another moment to sit for an exclusive interview, a passionate conversation about music and inspiration.
Finally, when it comes to writing we explored the impact of the digital changes on the fashion industry especially menswear, and how the brands are managing to adapt. Such is also this month's fashion spotlight of Colmar, an alpine brand ready for a new chapter.
Contributing Photographers Fabio Leidi, Sinem Yezici, Angelo Sgambati, Dominik Tarabanski, Jon Wong, Simon Cecere, Nico
Contributing Stylists Heather Newberger, Toye Adedipe, Julie Brooke Williams, Katie Qian, Calvin Nymon, Studio B x Production
Models Manu Rios, Gytis Gedvilac, Otto-Valter Vainaste, Brighton, Vito Basso, Trevor Desanges