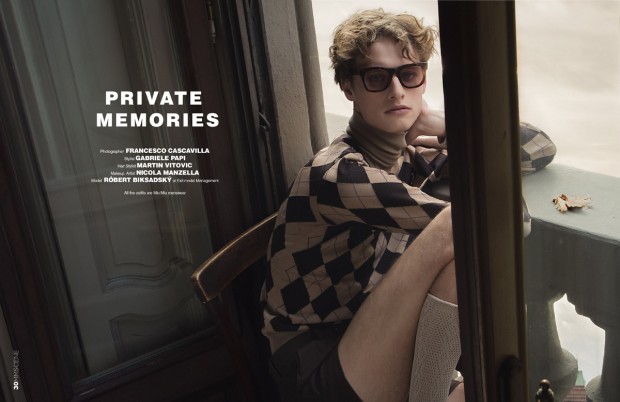 Only a few days after seeing Prada Fall Winter 2016 menswear collection in Milan and still under impression of yet another style path set by Miuccia Prada we got a call from photographer Francesco Cascavilla pitching an idea for our April issue. Based in Milan Franceso has teamed up with stylist Gabriele Papi who had the luck to find perfectly preserved pieces from Miu Miu menswear collection. Oddly enough on a lunch break between the fashion shows only a few days before with a few editors and designers, Miu Miu Menswear was mentioned more than once. For some of us as a reference point in Miuccia's latest PRADA menswear collection, to some as an inspiration. Needles to say the now archived collection is certainly for the fashion scene an ever reminiscing moment.
Full story published in April 2016 issue of our MMSCENE magazine, out now.
GET MMSCENE APRIL 2016 IN PRINT OR DIGITAL ($2.90).
Today the men's designs from Paris based Miu Miu a rarity even on sites such as eBay, are existing only on runway websites with images dating back from spring of '05 runway show wrapping up into a lookbook showing the spring 2008 collection.
Perhaps folding the men's line was a must in the troubling year of 2007, with fashion houses just as everyone facing the dim reality of the financial market crush. The designers around the globe had no alternative but to cut loses hoping buyers of their expensive clothes will recognize they are the ones selling that must have investment garment. General market was simply not able anymore to spend thousands in the lavish stores of luxury brands, in that make or break moment cutting the losses was a necessity. Today it is easy to speculate if that was the case for Miu Miu's menswear line, however the brand is today a true success story.
Prada SpA has since regrouped and its plans of post crisis growth are now a blooming reality. For the Italian house the menswear business has doubled while the expansion of Miu Miu brand is a daily endevour thus allowing the label to grow outside of the luxury group's PRADA name. However while menswear is enjoying a renaissance there are absolutely no rumours of bringing back the discontinued menswear line. Perhaps there is no need to when Prada Menswear has opened over 50 new men's stores in the last four years and also doubled its menswear revenue from 800 million British pounds recorded back in the end of 2012.
Furthermore the plans to grow Miu Miu are now in its peak, the label has gone into the fragrance business as well and successfully captured the eye of the younger audience. Plan to boost Miu Miu sales (now climbing over a half a billion) also came to reality thanks to opening of 70 additional shops by the end of this year. In addition to the fragrance division Miu Miu is focusing strongly on signature handbag designs as well as its own take on sportswear. The campaign imagery is a mix of art and film scene, often portraying up and coming actresses and film makers.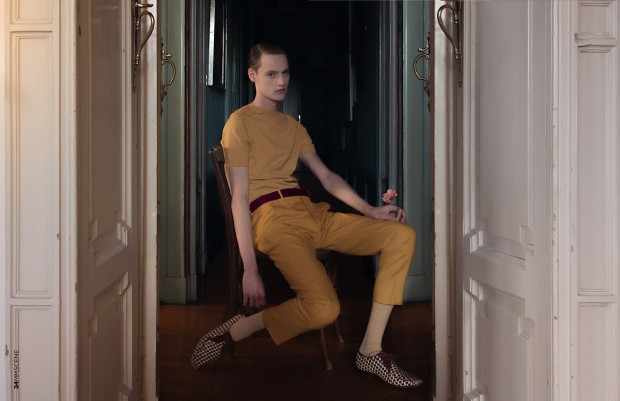 Going back to our Milan shoot, we had tremendous luck to find these pieces preserved by one of ex Miu Miu designers who was generous enough to land them for our shoot in Milan. Francesco and Gabriele teamed up or the session with the promising model Róbert Biksadský from EXIT Model Management.
'Till the day Miuccia and her team decide to revive the men's line we can only look for inspiration in the designer's ever eye catching before and after take on the Prada collections. It might have been only a few season run, but its hard to say the fans of the designer are not ready for a comeback.
Wasn't there a high street shop selling out in an unorganized frenzy copies of archived designer outfits every November? Somebody should call Stockholm.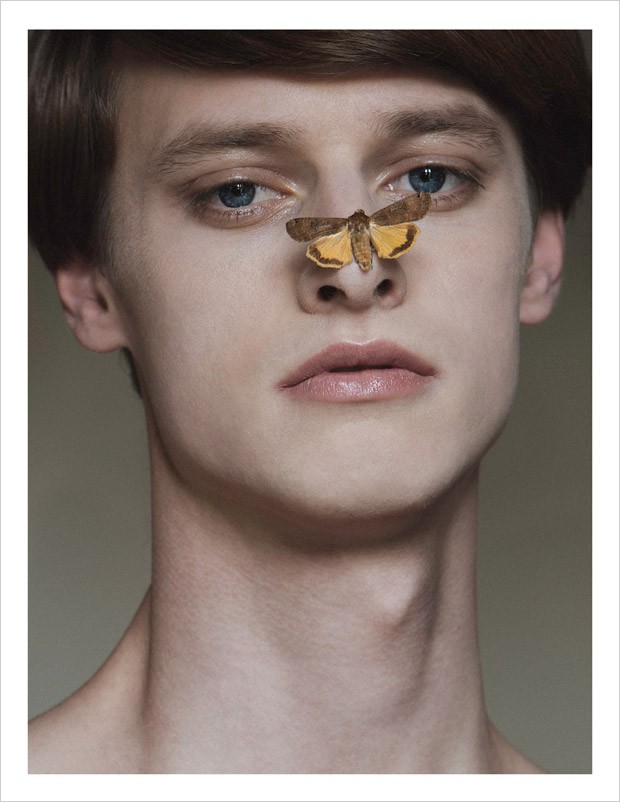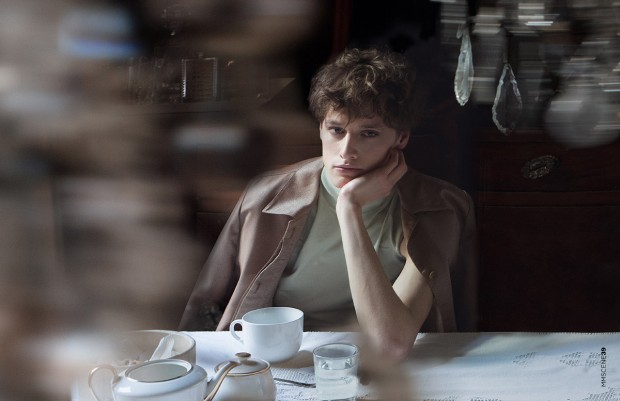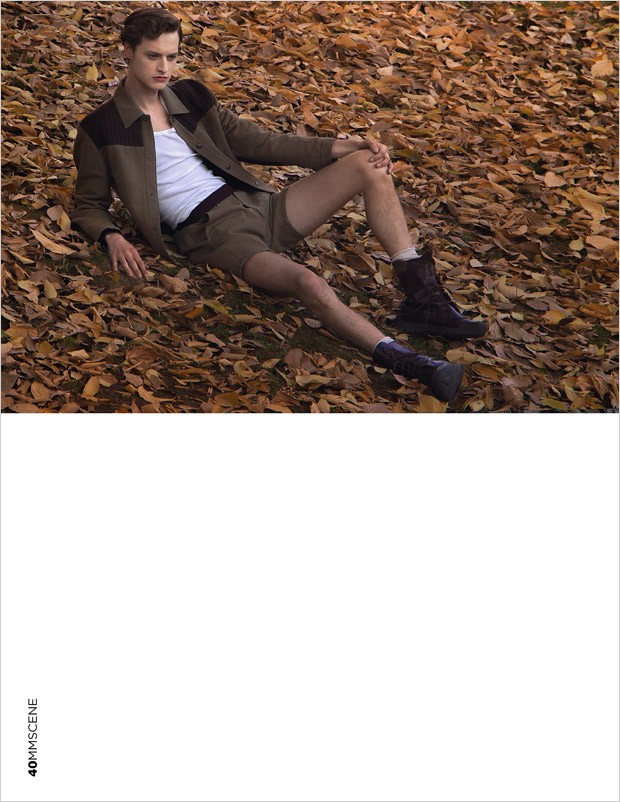 GET MMSCENE #005 IN PRINT OR DIGITAL ($2.90).
Photographer Francesco Cascavilla – www.francescocascavilla.com
Stylist Gabriele Papi
Hair Stylist Martin Vitovic
Makeup Artist Nicola Manzella
Model Róbert Biksadský at Exit Model Management
Text Zarko Davinic
All Clothing from Miu Miu menswear archive