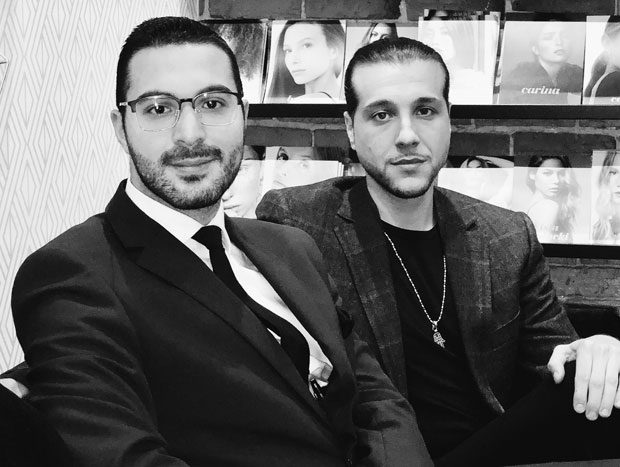 We return to our Agency Talk section with Karim Leduc & Karim Rekik the founders of Canada based DULCEDO Management. MMSCENE Magazine's Editor ZARKO DAVINIC talks with Leduc & Rekik about their beginnings, challenges in the modeling industry and DULCEDO faces to watch.
Read more after the jump: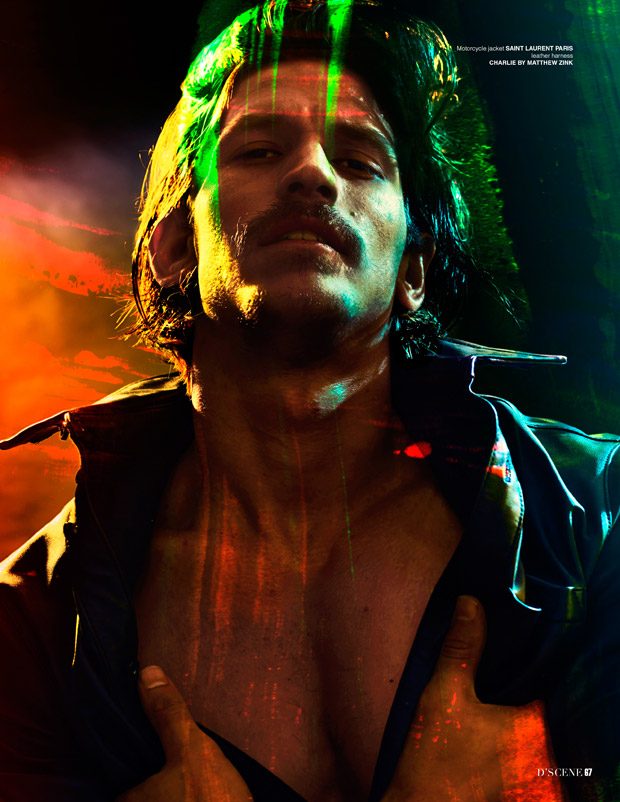 Jarrod Scott for D'SCENE Magazine
Firstly, how did it come to founding Dulcedo and how did the two of you meet?
Leduc: Well there's a long version and a short one. I'll give you the short. Basically we initially had in mind to make a casting agency, someone overheard and instead suggested we make a model agency. Having recently finished my college internship doing a large scale research on the Canadian fashion industry, I was fond of the idea and so we rolled with it. Fast forward a couple days and we had settled on a name I found, Dulcedo, Latin for "Charm". Karim jumped in the bandwagon a couple months into the project, having heard of us through the industry, Montreal is small so a new agency opening up shop made a lot of noise and the rest is history.
Before Dulcedo were you interested in the modelling industry?
Rekik: Of course, you have to be passionate about the industry to be able to face the challenges and the ups and downs. Many agencies do not last because their leaders are not from the industry or are not passionate enough.
Leduc: Ever since I was a teen I loved making gaming clans online, I had also co-founded a forum online that eventually grew to massive proportions, so making a new company which was all about assembling people under a common banner was nothing new to me at 23 years of age. However I had never even heard of this industry and had absolutely no knowledge about how it worked -I guess you could say I'm a fast learner. What really interested me about the modeling industry was the management and the relationship building, I'm a people person.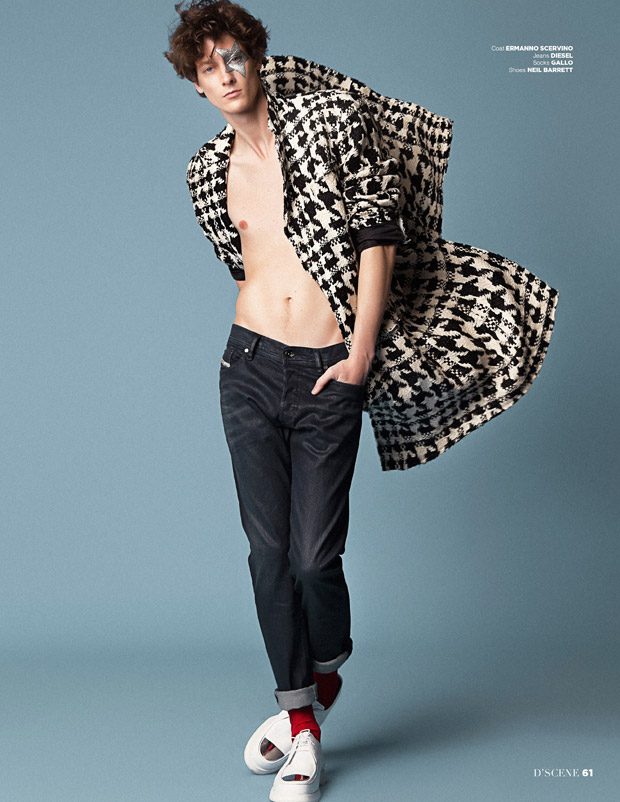 Marc André Turgeon for D'SCENE Magazine
What would you say sets apart DULCEDO from other model agencies on today's market?
Leduc: Without a doubt our very unique management style which is built upon a new-school approach. We're all about brand development beyond the traditional "model" scope. At Dulcedo we now manage talents in all spheres of entertainment, ranging from professional sports athletes, actors, icons, influencers and top models.
DULCEDO represents top models such as Jarrod Scott, Marc André Turgeon, Cara Taylor, Mikkel Jensen and Line Brems, what would you say is the secret to the success of their careers?
Rekik: Good management and the liability to stay humble even with all the success they were getting.
What is the first thing you notice in a future model?

Rekik: Their skin, their hair and how polite they are.
Who are DULCEDO guys and girls on your new faces board we should keep an eye on?
Rekik: You should definitely follow our Melrose Boyer, Clare Crawford, Zak mohamed, and Thibault Azais.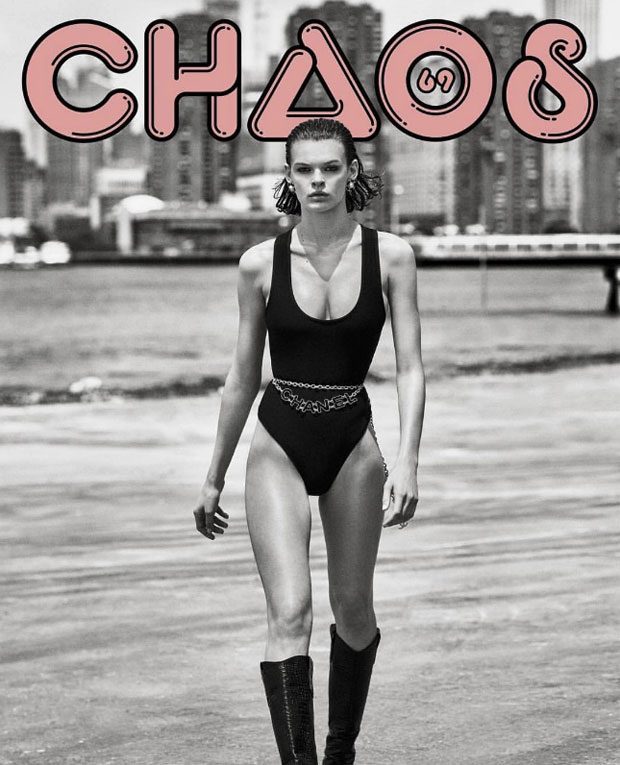 Cara Taylor for Chaos SixtyNine

What is the best advice you could give to aspiring models?

Leduc: Think of yourself as a brand. Are you attractive to work with? If you think so, why? Use that "special something" to your advantage, push it to the fore-front!
How proud are you when you see Dulcedo fresh faces on the runways for the first time?
Leduc and Rekik: Super proud. We were even beyond happy when we were seeing some of our new talents being booked for exclusive worldwide shows directly by the Dulcedo team. There's nothing that makes an agent more proud than to see a new face walk the runway and cement their place as one of the hottest of the moment.
You are based in Montreal, how different do you believe is Canadian fashion market compared to European and the much closer American one?
Rekik: Very different. We are relatively a small market but the market is evolving along with some Canadian brands, such as Canada Goose, Aldo, Ssense just to name a few… are getting a great response from the international scene. It is driving a lot of attention to the market and it is constantly growing.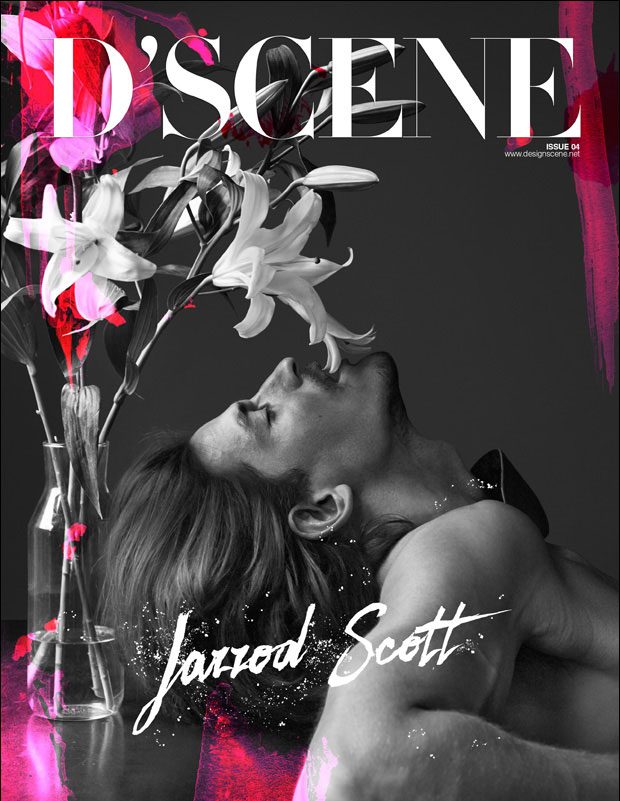 Jarrod Scott for D'SCENE Magazine
If you had to choose the biggest benefit and the biggest drawback of working in the fashion industry, what would they be?

Leduc: The ups and downs models need to deal with really affect their motivation. There's no worse feeling than to see a model with strong potential give up too soon because they lack the patience when dealing with these ups and downs… The next thing you know we get a request for them after they gave up modeling!
Where do you think our industry will go in 10 years from now.
Rekik: The influencer marketing side is growing at a crazy pace. A lot of models have to catch up and get into the game since many brands are now seeing the importance of the influencers and how it is capable to boost their numbers and sales.
Leduc: I'll have to agree, I think influencer marketing is here to stay, for good. We saw this trend coming and were the first agency in Canada to open a division for them. I strongly believe that in 10 years from now all "top models" will have numbers, big numbers that compete with the most popular profiles on the social media networks. Models wanting to get in the game will need to build those numbers up!
Keep up with DULCEDO Management on Instagram @dulcedomodels
BUY PRINT $24.90 & DIGITAL $3.90