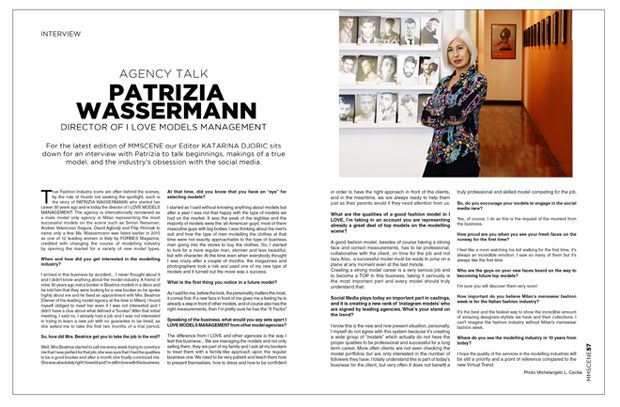 PATRIZIA WASSERMANN Director of I LOVE MODELS MANAGEMENT, the leading fashion agencies solely dedicated to male models in Milan speaks exclusively for MMSCENE magazine's November/December issue (out now in PRINT & DIGITAL). 
Fashion industry icons are often behind the scenes, and by the rule of thumb not seeking the spotlight, such is the story of PATRIZIA WASSERMANN who started her career 30 years ago and is today the director of I LOVE MODELS MANAGEMENT. The agency is internationally renowned as a male model only agency in Milan representing the most successful models on the scene such as Simon Nessman, Andres Velencoso Segura, David Agbodji and Filip Hrivnak to name only a few. Ms. Wassermann was listed earlier in 2015 as one of 12 leading women in Italy by FORBES Magazine, credited with changing the course of modelling industry by opening the market for a variety of new model types.
For the latest edition of MMSCENE our Editor KATARINA DJORIC sits down for an interview with Patrizia to talk beginnings, makings of a true model, and the industry's obsession with the social media.
When and how did you get interested in the modelling industry?
I arrived in this business by accident… I never thought and I didn't know anything about the model industry. A friend of mine 30 years ago met a booker in Beatrice models in a disco and he told him that they were looking for a new booker so he spoke highly about me and he fixed an appointment with Mrs. Beatrice [Owner of the leading model agency at the time in Milan]. I found myself obliged to meet her even if I was not interested and I didn't have a clue about what defined a "booker". After that initial meeting, I said no, I already had a job and I was not interested in trying to learn a new job with no guarantee to be hired, as she asked me to take the first two months of a trial period.

So, how did Mrs. Beatrice get you to take the job in the end?
Well, Mrs Beatrice started to call me every week trying to convince me that I was perfect for that job, she was sure that I had the qualities to be a good booker and after a month she finally convinced me.
She was absolutely right! I loved it and I'm still in love with this business.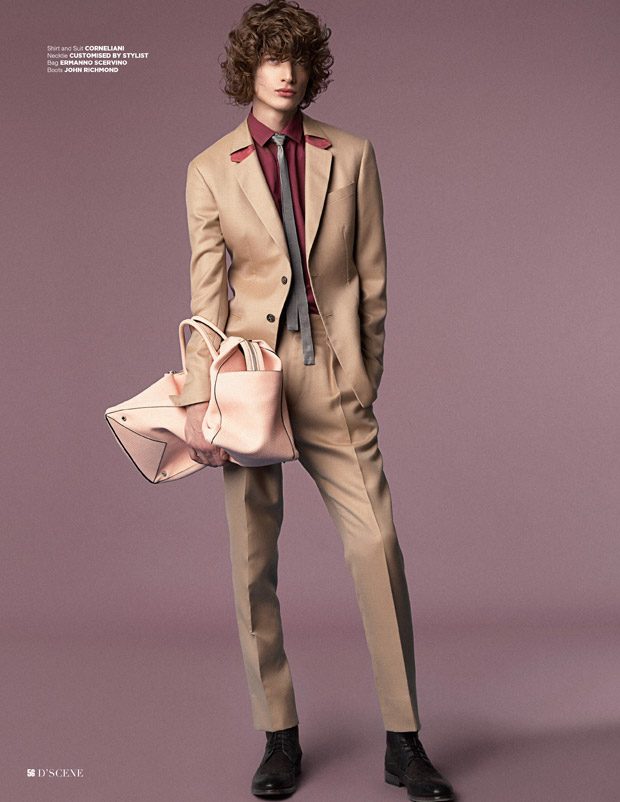 Haavard Kleppe at I LOVE by Igor Cvoro for D'SCENE
At that time, did you know that you have an "eye" for selecting models?
I started as I said without knowing anything about models but after a year I was not that happy with the type of models we had on the market. It was the peak of the eighties and the majority of models were the 'all-American guys', most of them masculine guys with big bodies. I was thinking about the men's suit and how the type of men modelling the clothes at that time were not exactly approachable to the type of business men going into the stores to buy the clothes. So, I started to look for a more regular man, skinnier and less beautiful, but with character. At the time even when everybody thought I was crazy after a couple of months, the magazines and photographers took a risk and used one of my new type of models and it turned out the move was a success.
What is the first thing you notice in a future model?
As I said for me, before the look, the personality matters the most, it comes first. If a new face in front of me gives me a feeling he is already a step in front of other models, and of course also has the right measurements, then I'm pretty sure he has the "X Factor".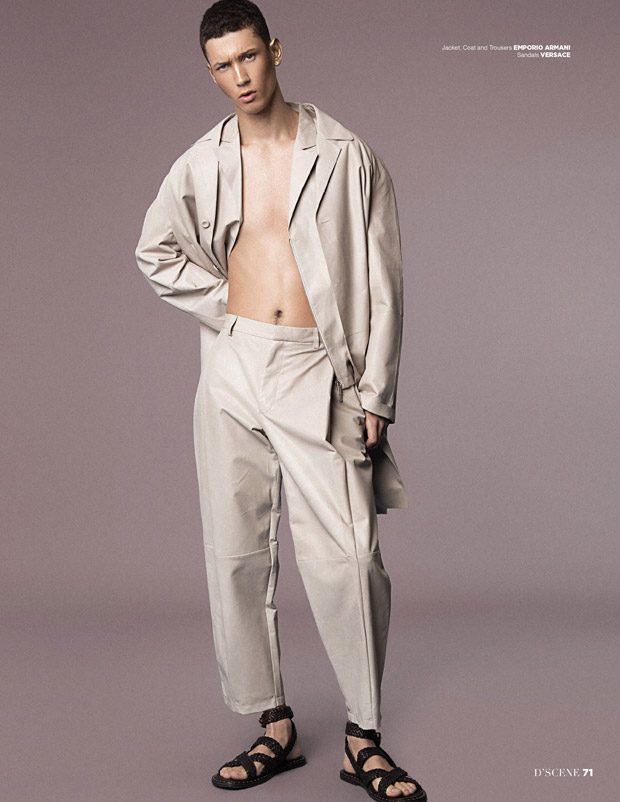 Abiah Hostvedt at I LOVE by Igor Cvoro for D'SCENE
Speaking of the business, what would you say sets apart I LOVE MODELS MANAGEMENT from other model agencies?
The difference from I LOVE and other agencies is the way I feel this business… We are managing the models and not only selling them, they are part of my family and I ask all my bookers to treat them with a family-like approach upon the regular business one. We need to be very patient and teach them how to present themselves, how to dress and how to be confident in order to have the right approach in front of the clients, and in the meantime, we are always ready to help them just as their parents would if they need attention from us.
What are the qualities of a good fashion model in I LOVE, I'm taking in an account you are representing already a great deal of top models on the modelling scene?
A good fashion model, besides of course having a strong face and correct measurements, has to be professional, collaborative with the client, on time for the job and not lazy. Also, a successful model must be ready to jump on a plane at any moment even at the last minute.
Creating a strong model career is a very serious job and to become a TOP in this business, taking it seriously is the most important part and every model should truly understand that.

Social Media plays today an important part in castings, and it is creating a new rank of 'instagram models' who are signed by leading agencies. What's your stand on the trend?
I know this is the new and now present situation, personally, I myself do not agree with this system because it's creating a wide group of "models" which actually do not have the proper qualities to be professional and successful for a long term career. More often clients are not even checking the model portfolios but are only interested in the number of followers they have. I totally understand this is part of today's business for the client, but very often it does not benefit a truly professional and skilled model competing for the job.
So, do you encourage your models to engage in the social media race?
Yes, of course, I do as this is the request of the moment from the business.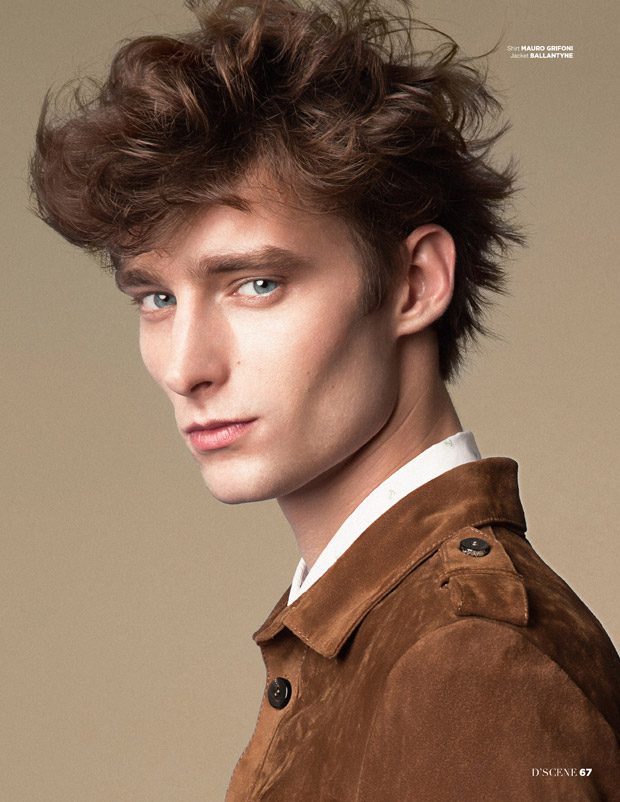 How proud are you when you see your fresh faces on the runway for the first time?
I feel like a mom watching his kid walking for the first time, it's always an incredible emotion. I saw so many of them but it's always like the first time.
Who are the guys on your new faces board on the way to becoming future top models?
I'm sure you will discover them very soon!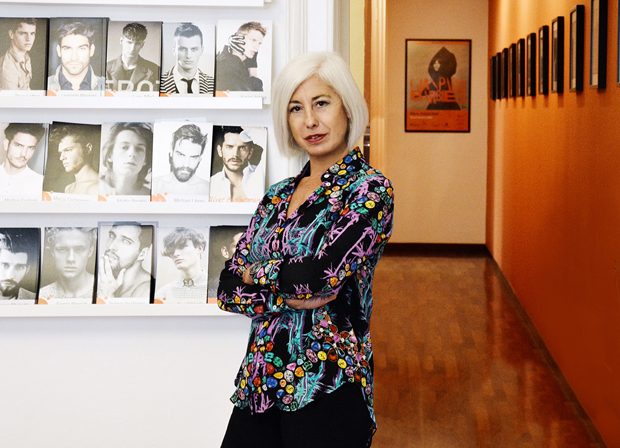 Photo Michelangelo Cecilia
How important do you believe Milan's menswear fashion week is for the Italian fashion industry?
It's the best and the fastest way to show the incredible amount of amazing designers-stylists we have and their collections. I can't imagine the fashion industry without Milan's menswear fashion week.
Where do you see the modelling industry in 10 years from today?
I hope the quality of the services in the modelling industries will be still a priority and a point of reference compared to the new Virtual Trend.
Follow I LOVE MODELS MANAGEMENT on instagram @ilovemodelsmngt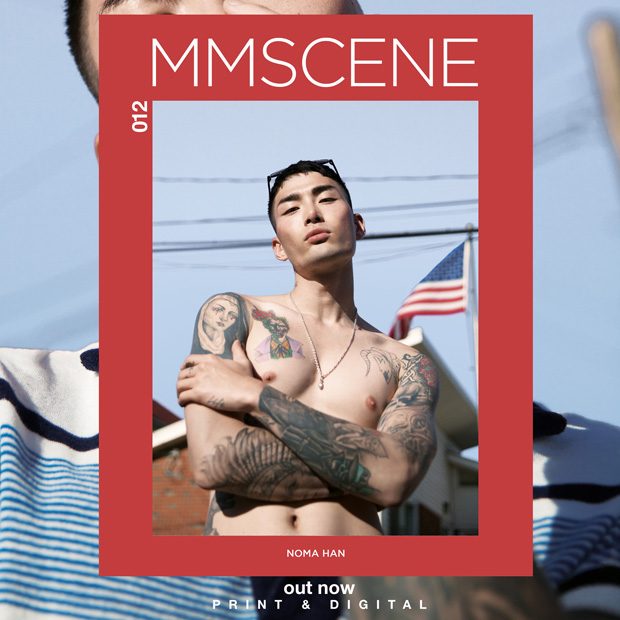 Originally published in MMSCENE Magazine #012 November/December Issue