British supermodel SAM WEBB sits down for an exclusive MMSCENE interview with our Deputy Editor ANA MARKOVIC to talk about his beginnings, first campaigns, boxing and best advice for models-to-be.
How were you discovered?
I was discovered due to an unexpected sequence of events. My girlfriend at the time wanted to go to the clothes show, which is a fashion convention in my hometown of Birmingham and I couldn't afford to take her. On the last day of the convention a friend of mine asked if I wanted to take his tickets, as he couldn't make it. I jumped at the chance knowing it would make her happy. After a long day of shopping and queuing at various stalls, I was approached by a very enthusiastic model scout, Dounia, at Select model management. Me and my begrudged girlfriend accepted the offer to come and meet the team in London and the rest is history…
Read more after the jump:

Do you remember your very first photo shoot?
My first ever shoot was a test with Mariano Vivanco in his apartment in London. It was a strange and awkward experience as I was so uncoordinated in front of the camera. But he managed to get some beautiful raw pictures that subsequently introduced me to Dolce & Gabbana.
Your first campaign was for Dolce & Gabbana SS06. Tell us how that came to happen?
Having met Domenico and Stefano in Milan, and walking in my first ever show for them. I was ecstatic to hear I was shooting the D&G campaign in New York with Steven Klein. I had never been to New York and I was extremely naive in front of the camera. I can remember the set being massive and in my mind hundreds of people working in sync behind the scenes to make the picture happen.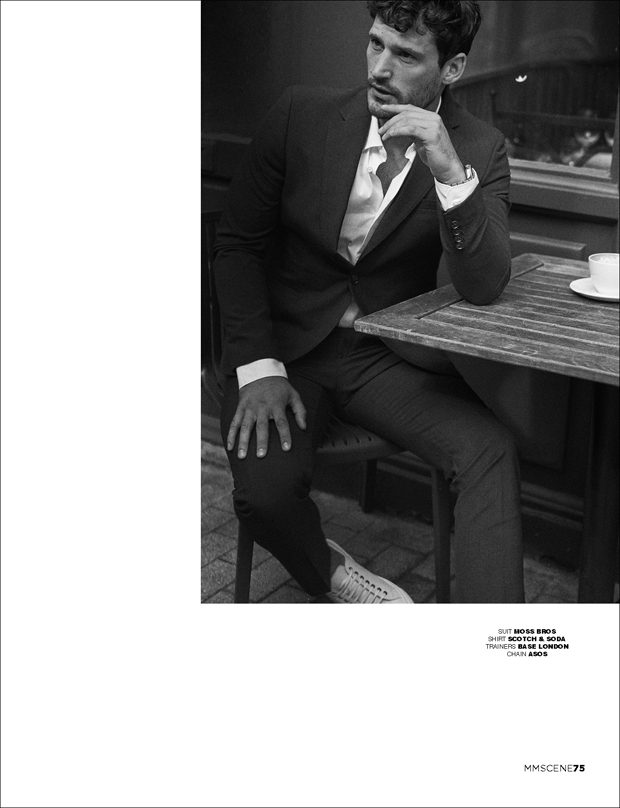 So, how much it affected your career, and you as a model?
Dolce & Gabbana have been instrumental in my career. Giving me huge opportunities and joy along the road.
You worked for most of major brands, with amazing photographers and stylists, what projects are you most proud of?
I have been lucky and extremely privileged during my career, being shot by Bruce Weber for Italian Vogue with my father and shooting various fashion shoots with my brother. Both of which are very close to my heart.
But my favourite shoot to date, is shooting this year for Dolce & Gabbana in ibiza with my fiancé, Jemima. The shoot is yet to come out. It was shot by the Morelli brothers who made my fiancés debut in front of the camera a hugely enjoyable experience. It is a dream come true and I am very excited to see results. It will be something to show our children in the future when we are old and grey.

If you could go back, would you make some of decisions about your career differently? Is there any projects you wish you weren't part of?
I always feel that the decisions you make, you should stand by. So I don't have any regrets.
What is your most memorable shoot? And best runway experience?
My most memorable runway experience was my first ever show, D&G SS06. It was a new and intriguing world. I have fond memories of meeting people for the first time, who are still close friends now. The whole logistics and rigmarole of rehearsal, to makeup, to the actual show was all foreign to me. That excitement and fear will never leave me.
What is the secret to longevity in the industry?
I feel it comes from being happy and content within yourself and having a great team working alongside of you. I have been blessed with working alongside Select Model Management my whole career, I regard them as my second family.

You've been in fashion industry for over a decade, what keeps the job exciting for you?
I love meeting new and exciting people within the industry, who have a fresh and exciting perspective. It is masterful to see them work and it's awe inspiring to see the reaction they create.
What are the highs and lows of being supermodel?
The highs definitely outweigh the lows. Misconceptions and judgement you encounter can be easily quashed by the joys of travel and the freedoms that the industry brings.
What are some of the biggest misconceptions when it comes to male supermodels?
People may feel male models in general are self centred and vain, but the reality is most are "normal" guys thrusted into the world of fashion by accident, not by choice. But most have the drive and foresight to make the most of a wonderful opportunity.
Best destination you've ever visited for work?
I have been all around the world. I find it very hard to pin down one destination. But I would say that it is a combination of the people and the situation in which you travel with to the destination that define the experience.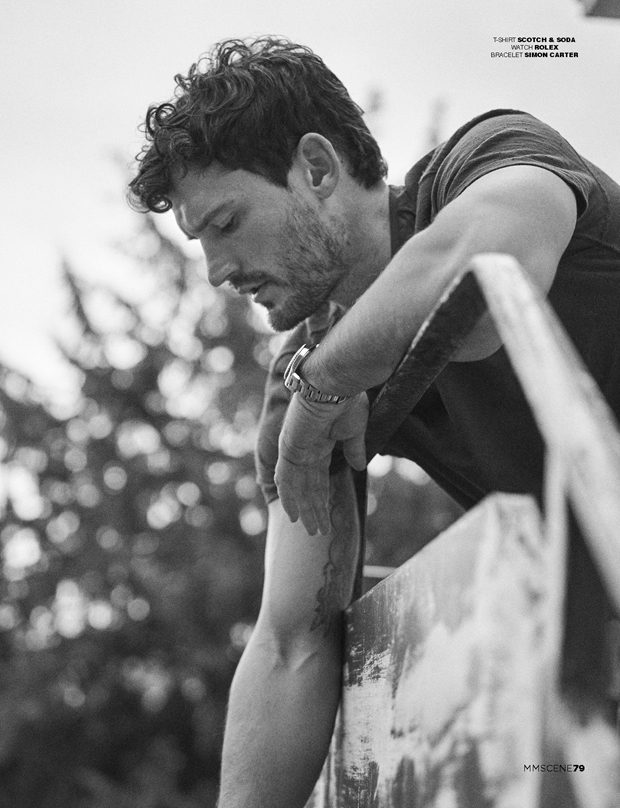 We know you were training to become a professional boxer before you started your modeling career, do you still like to box?
I still love to box and I class it as one of my passions in life. I love the dedication and self discipline it instills. In the past I had trouble giving up the competitive side, now it a great release and allows me to focus.
Do you have signature fragrance?
Chanel Allure Sport.
What is the favorite piece of clothing in your closet?
A double breasted Dolce & Gabbana suit. It's classic, comfortable and can be worn in almost any situation.
What's your advice for aspiring models?
I would say, first and foremost be true to yourself and not fake. Don't let little set backs get you down, there will always be another job around the corner and most of all, always be charming and treat people how you want to be treated.
Photographer Declan McKenna
Fashion Stylist Jack Morgan
Groomer Amber Stack
Model Sam Webb at Select Model Management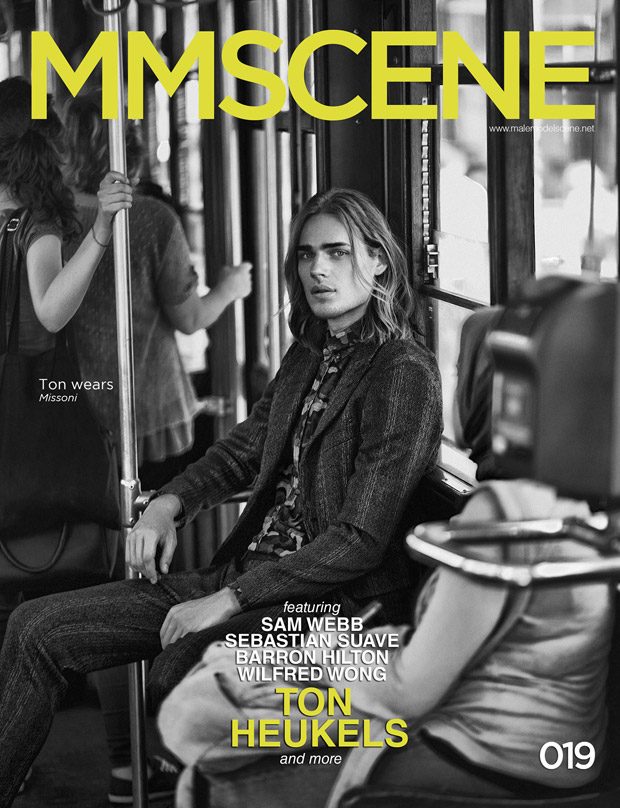 Missed any of our previous issues? Check out MMSCENE magazine print and web store.