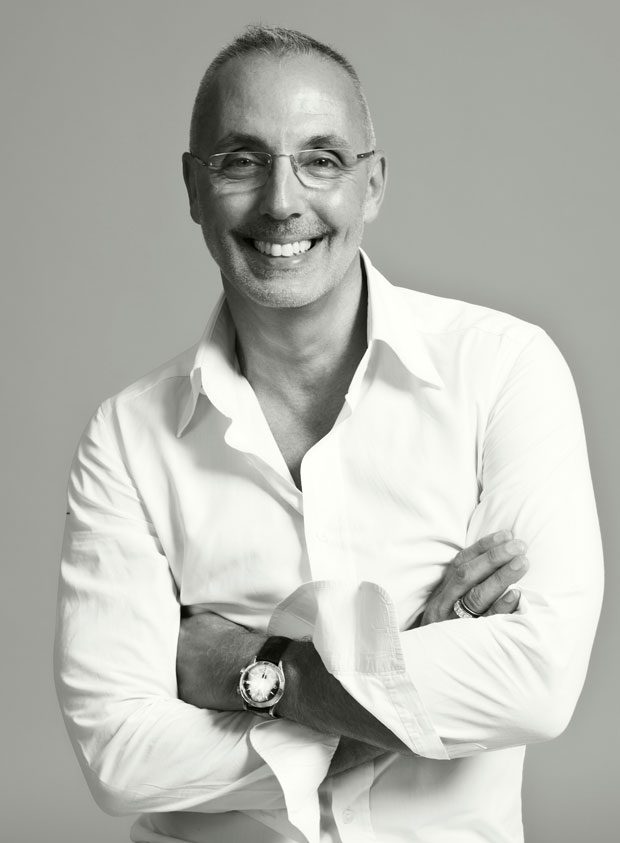 MMSCENE Magazine editor KATARINA DJORIC sits down for an interview with designer DAN WARD, who talks with her about the state of the fashion industry and his road to starting a thriving eponymous fashion label.
After impressive background at fashion's leading companies such as Hermès, Bally, Dunhill and Calvin Klein he started his own men's swimwear line DANWARD. See more of our interview after the jump: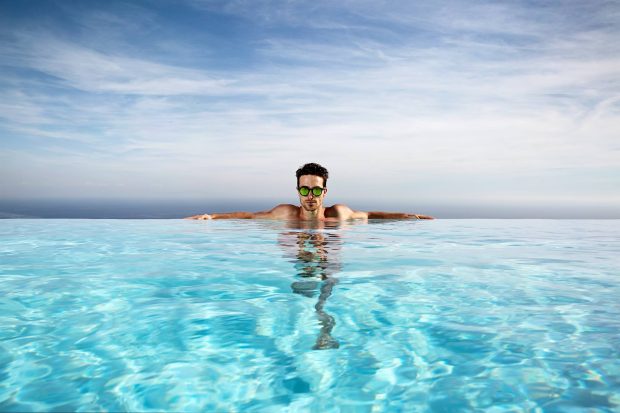 How did you get interested in the fashion industry?
My initial career choice was neither design nor fashion, but Medicine. But after having finished my university work in Biochemistry, I realized that while I loved the logic and the challenge of pure science – the discipline itself didn't really excite me. Fortunately, I understood that my passion had to lead and that the work would follow.
So I did an about-face, renounced medical school, and headed off to art school where I studied commercial photography. Shortly after graduation, packed my bags and headed to Paris to carve out my next step.
To be honest, my debut into the fashion world was more an accident than by purpose. After a string of odd creative jobs in Paris, I eventually stumbled into my first 'fashion' gig which was at Hermès where I eventually became responsible for merchandising and commercial development of menswear worldwide.
Hermès is a company with an extraordinary culture of creativity, craftsmanship and an absolute commitment to excellence. This is where my passion to create was born and nurtured. I eventually left Hermès, and after 25 years of designing and merchandising for others, I finally mustered up the confidence and courage to develop my own brand.
In 2013, DANWARD was born.

You have worked at Hermès, Bally, Dunhill and Calvin Klein. How did you decide to start your own brand?
I have been very fortunate to work for some great companies over the years. Over the course of my career, I have led design, merchandising, and product development. This 360-degree view of the business afforded me the confidence that I had the skills and talent to eventually to do my own thing.
My motivation to start my brand was the result of my frustration at not being able to find modern, luxury wears for my 'off-time'. Here in Europe, we've elevated vacationing to a religion and I was challenged to understand why, men of style, could not find urban, cool, edgier swimwear and accessories for their leisure time. Simply put, there was no luxury resort wear for my taste.
With my background in design and as a swimmer and a lover of summer, I felt uniquely capable of addressing that gap in the market. My objective in creating my brand was simply to design for men like myself; men who are looking for cool-chic, on-off beach products with unquestionable quality and to bring to the market a total assortment, one that included a consistent vision across all categories. Today we offer everything our customer would need in his suitcase for a chic holiday away; from shorts to briefs to cool sportswear and an iconic summer footwear assortment.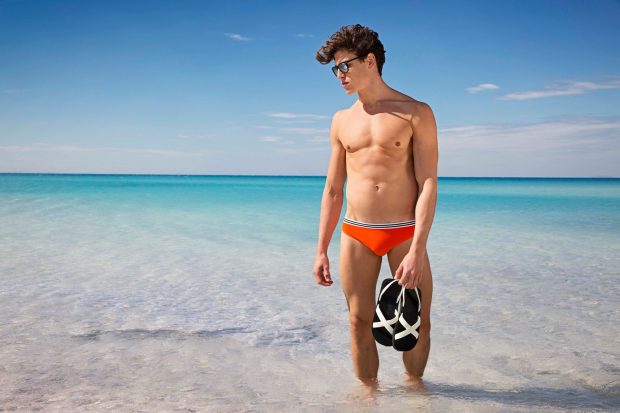 Where do you find your inspiration for your designs?
A vagabond by nature, I am constantly lured by that patch of beach, that sunset or some far away place that I've yet to discover. Through my designs, I try to capture thespirit of travel, adventure and wellbeing and express it in a style that is modern, casual and elegant.
What is important to you as a swimwear designer?
At the end of the day – I am trying to create swimwear that is chic, performs,and lets our customers express their sense of style while at the beach or on the deck. To do that, fit, function and style must be individually addressed and balanced.
In swimwear, fit is paramountas it can be very polarizing. Not all men have perfect bodies, but all men want to look sharp. We work hard to be sure that our cuts are flattering yet easy. For example, our flat-front shorts are designed with a semi-elasticated back. This allows for a clean sharp look but the elasticated back panel and side adjusters adapt to the wearer's body.
Performance is equally important – so I use super light, soft nylon fabrics, (rather than harder canvas), that are woven in Italy to have quick drying and sun protection features. Every detail in the make up of our swimwear is studied. Our seams are reinforced to ensure they don't give way with time, metals are treated to resist corrosion, and colors are fixed to resist fading. We have also included a hanging loop in all our swimwear so that the suit can dry on a hook and not deform the fabric.
Finally, we add our signature prints and color. All our graphic prints are designed in house and are exclusive to our brand. Wehave also developed a unique color vocabulary which is more urban than other swimwear brands, one which is rich and sophisticated yet bright. We like to mix urban natural such as slates, mid grey, sands with strong highlights like acid yellow – electric blues and shades of hot red and orange.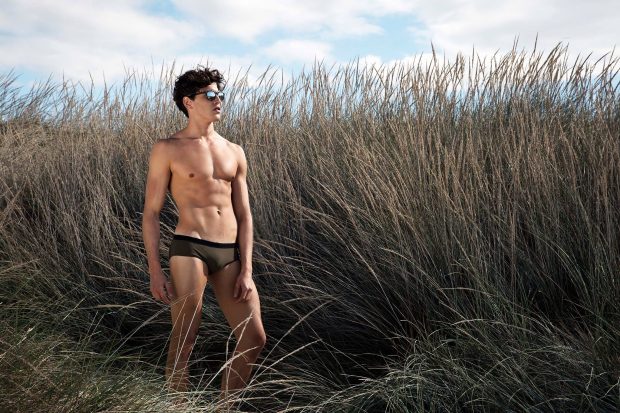 What does the ideal DANWARD man look like? Who would like to see as the face of your brand?
Everyday I am inspired by individuals who have the strength of character to develop their own personal style and the courage to express it. I design for men who have a strong sense of self – who seek quality, are well travelled and curious.
When you were younger you lived in Japan – did the culture reflect on your design.
My design aesthetic is very Japanese, architectural, pared down, and honed to the essential. I am not an exuberant designer – when I put pen to paper, it tends to be studied and with purpose.
As a young man, I was attracted by the Japanese gifting culture. I remember that whatever we purchased in a Japanese shop or department store was individually wrapped in this amazing origami like, printed, paper. Once home, I would painstakingly unwrap each purchase being careful not to damage their designs. I would then tucked them away and had quite a collection.I still cannot visit Japan without loading up on graphic design books that are dedicated to these simple motifs.
My footwear is very influenced by my time in Japan and was born out of the zori culture. Open, easy – and natural.
Does you background in sports as a swimmer reflect on your designs?
Competitive swimming has not only impacted my collection in terms of cut and functionality but also in terms of color. The idea of merging technical features with fashion is exciting and absolutely on trend. It is something that we continue to execute in our sports wear line. Additionally, to contrast aggressive sport colors with sophisticated muted naturel pallets, it seems very modern to me and is very much on trend.
Currently we are the equipment sponsors of my swim team. So I am dressing quite a few athletes and, trust me, they are not shy about giving feedback!
Do you have women's swimwear collection in your future plans?
We have had requests to extend our line and do a women's collection. We have also have been approached to design for existing women's brands. But designing for women is quite a different approach than for men – think heart verse head. To do it well, you need to rethink everything, from fabrics to manufacturing partners, colors, and print. Not to mention you have to develop a whole new distribution. To attack this project and be successful would require us to restructure our team and company.
I feel we have so much more to do in the men's arena. Our more immediate plans include extending outerwear, knits and developing a complete accessories line. So, for the time being, 'he' continues to be our focus.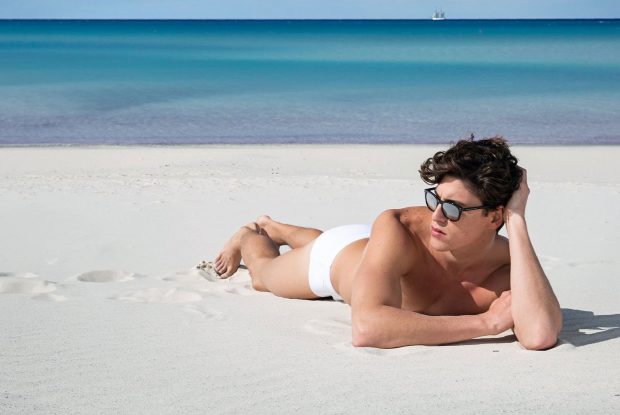 As a swimwear designer a resort seasons comes naturally to you, yet ready-to-wear often misses the mark with their resort collections. How would you solve the ongoing crisis in the fashion industry, with so many designers struggling to keep up with the seasons?
Honestly the fashion industry is in a complete state of confusion. Between fast fashion, international online sales, 'global warming', and the mobile office, the seasons are blurred or should I say have been blended?
Fashion houses today are global businesses that need to deliver value to their shareholders. So merchandisers are writing long-range plans that drive collection structures to meet global needs, plans which are becoming all-inclusive. Designers are struggling to keep up with the complexity. As an example, when I was the president of design at Calvin Klein – we were designing four lines, two genders, twice a year, or a total of eight collections every six months. This meant we were creating over 3000 items every six months or 6000 items a year – that's about 15 items a day – everyday!
I find it very interesting that brand leaders or pioneers today are the ones that are either able to deliver product to market at an incredibly fast pace – as in the example of Burberry – they are creating collections that are non seasonal and immediately available.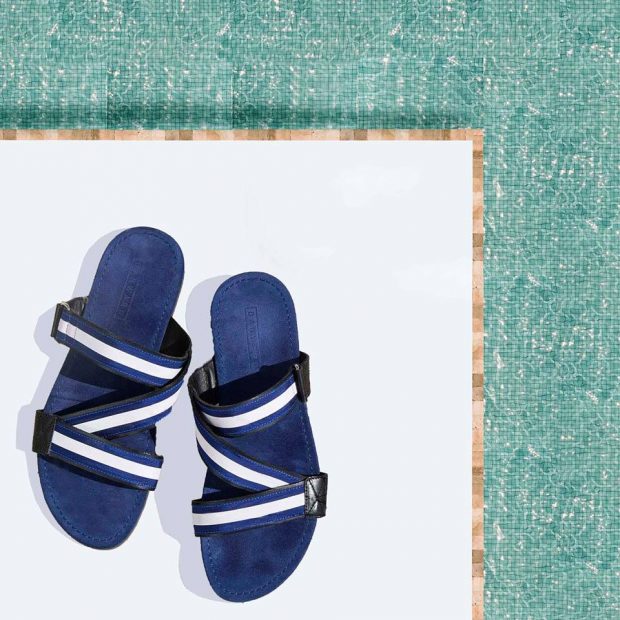 My personal solution to this treadmill was quite simply to get off and to create my own path. Rather than trying to design for every man – all seasons at the same time, I decided to focus on one man – one moment – summer! I did this because I believe that summer is not a season but a feeling and as we like to say at DANWARD, well – it's always summer somewhere in the world.
Where do you see your label 10 years from now?
My hope is that my brand will continue to deliver chic resort lifestyle solutions to our customer – the fashion aware man with an elevated sensibility. It was never my intention to create another ready to wear collection. I chose to focus on swim and leisure time because this is my passion. I hope the next leaders of my brand will continue with that vision.
From a more practical point of view – in 10 years from now, I hope to see my brand from some beach somewhere…