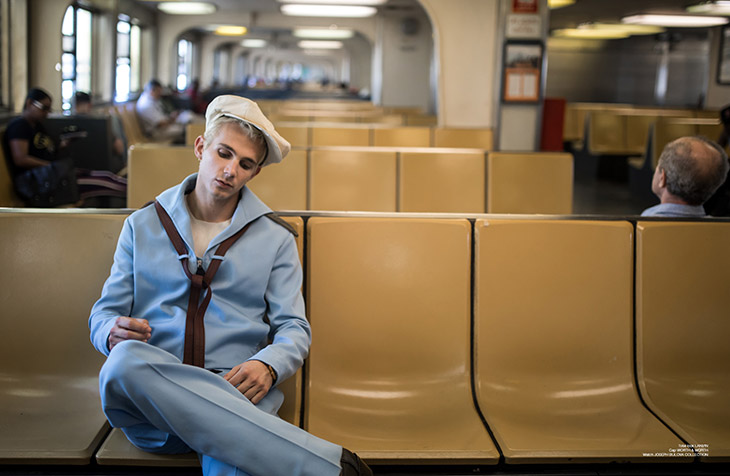 New York City is one of the most unique cities in the world. This concrete jungle is famous the globe over for its towering skyscrapers, massive cityscape, and most importantly, its culture. What makes New York City so unique, is the fact that it has such strong immigrant culture and roots. This city stands in company with all of the other great cities of the planet such as Paris, Tokyo, Beijing, and Madrid, however, what makes it unique is the fact that it is so diverse.
There really is no other palace on earth quite like the Big Apple, and because of this, it is a common destination for millions and millions of travelers every single year. Whether you are heading to New York City for a New Years' tradition, or you are on a pilgrimage to watch your favorite play on broadway, there is a lot to take into consideration when visiting NYC.
If you are planning a trip to New York City this winter, here are some essentials that you need to be aware of!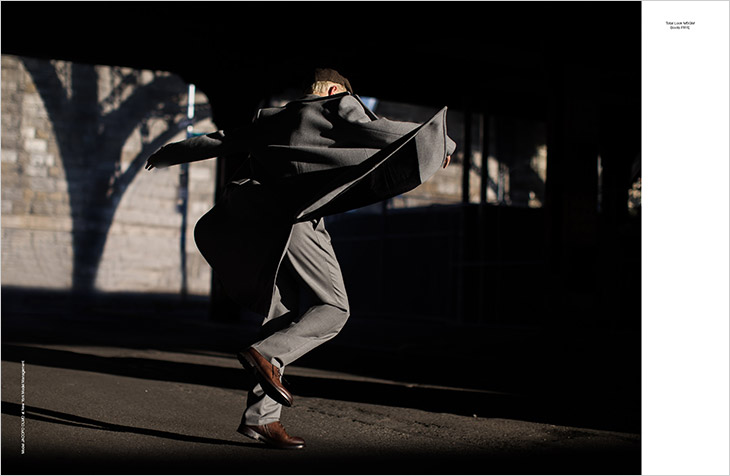 Bring a Coat!
If you have never traveled to the Big Apple or you aren't familiar with the eastern seaboard of the United States during the winter, then be prepared for some frigid temperatures. This city is no exception to cold weather and it should be one of the first things on your packing list to prioritize bringing a warm coat.
Some other garments that you will definitely get your money's worth from are going to be gloves, mittens, a scarf, and of course some kind of head protection like a beanie cap. One pro tip is to make sure that whatever you bring for protection against the cold weather, is that it's big enough to wear your stylish clothes underneath. With access to Michelin-star restaurants, world-class stage productions, and operas, you will still want to be wearing your stylish clothing when you arrive. So be sure and use a coat that is big enough to let you wear whatever you want, while also protecting you from the cold!
Use Luggage Storage
New York City is home to some of the most incredible shopping around the globe and chances are you will have more than one occasion where you find yourself carrying bags. Whether it's a travel bag or your latest score at your favorite boutique, utilizing luggage storage in NYC can be a huge convenience.
The good thing about luggage storage is that you can find it in various places all over the city. For example, luggage storage in Penn Station allows you to quickly stash any excess baggage you may have so you can freely explore the city. The process is designed to be incredibly easy. You simply schedule your drop-off time and drop your luggage or baggage at a secure site, and then you pay for the amount of time that it is stored. This helps you move about freely without having to worry about pickpockets, or something happening to your belongings. Because it's securely held for you, you can have incredible ease of mind and enjoy yourself. When you are ready – return to the secure luggage storage site and retrieve your things, it's really that simple.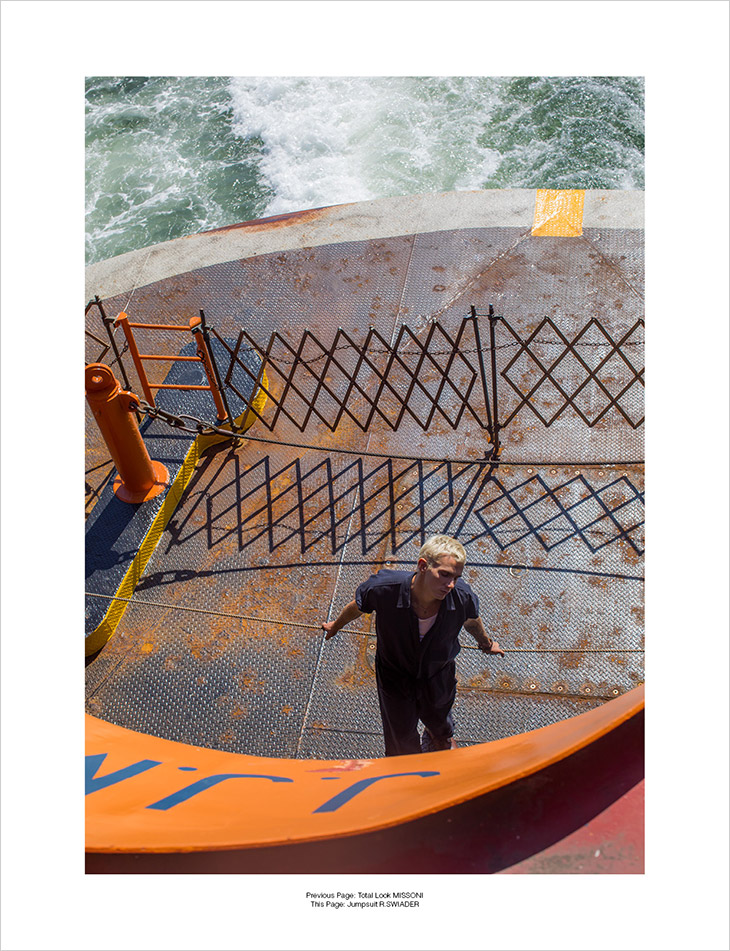 Bring a Secure VPN
If you are planning on visiting New York City for a few days, especially if you are going to be using alternative lodging options like Airbnb or Vrbo, having a private VPN is a great option. These devices help to bring a level of encryption to your wifi connection which can help protect your private information from being stolen. While certain hotels and more formal locations of stay can have secure networks, the truth is you can never be too safe.
If you are going to be staying overnight, consider investing in a personal VPN that can help protect sensitive information like credit card information and more.
Comfortable Footwear
Yes, there are so many things to do in New York City and places to visit, but this city was meant to be experienced on a street level. If you visit NYC you can guarantee on spending a good amount of time walking its streets and seeing the sites. This is why one of the most important winter packing items you can have on your list for an NYC trip is going to be comfortable footwear. Because of the snowfall that is common in NYC, you should not only make sure that your footwear is comfortable but that it's waterproof and ready for the elements.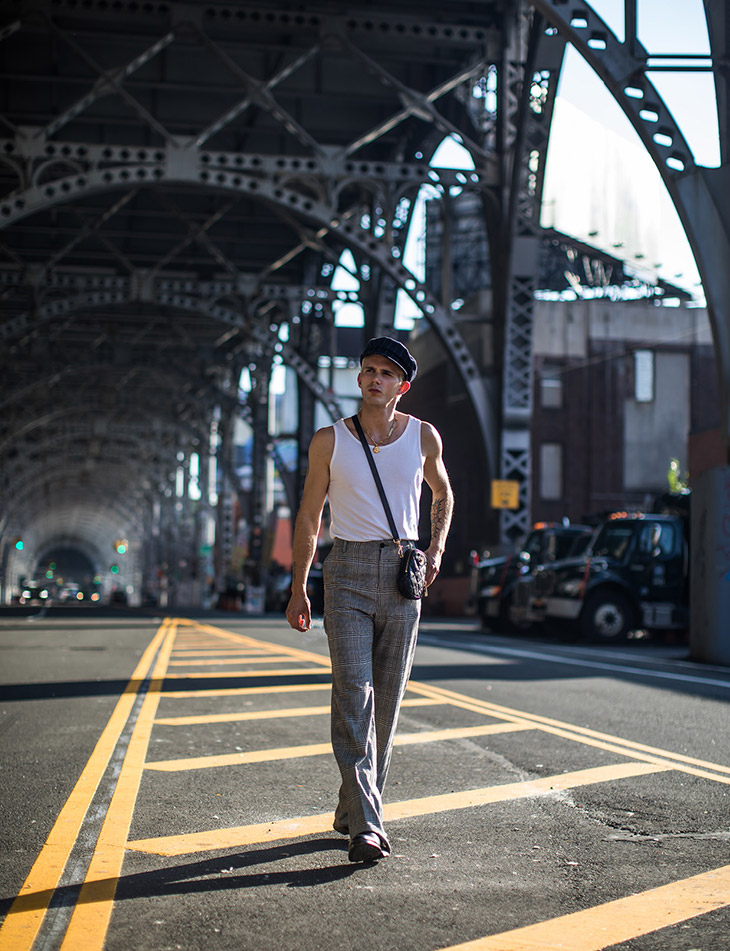 Conclusion
A trip to New York City, especially if it's your first time, will be something that you will never forget. The diverse culture, the robust energy, and the beautiful architecture will make it a highlight of your year.
All images featuring Jacopo Olmo Stars in MMSCENE Magazine Winter 2019-20 Issue. The story was photographed in New York by fashion photographer Mark James Dunn and and MMSCENE Magazine Fashion Editor Damien Vaughan Shippee – discover the complete shoot.