Lucas Garcez by Gui Costa for MALE MODEL SCENE
|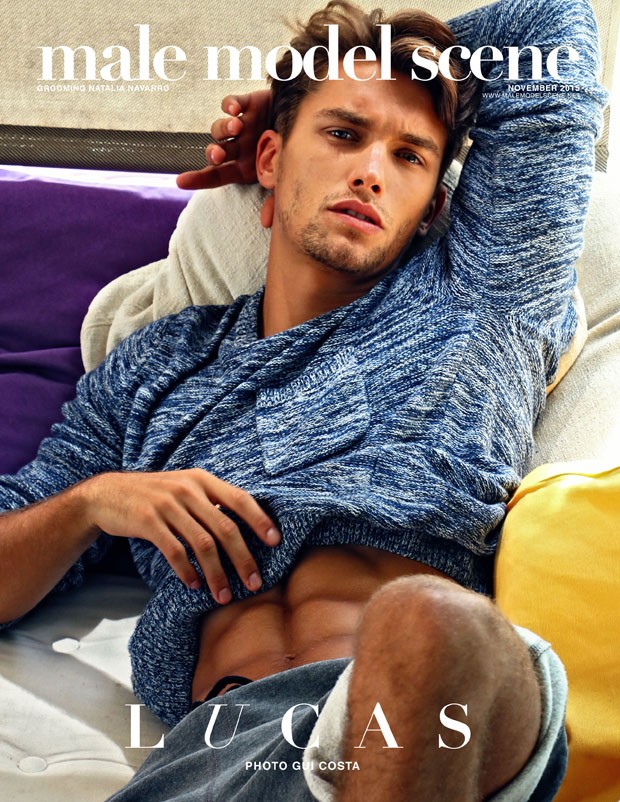 We catch up with Brazilian top model Lucas Garcez for a relaxed chat during his stay in Barcelona, where Garcez was photographed for the exclusive MALE MODEL SCENE session by Gui Costa. In charge of the grooming was Natalia Navarro.
RELATED: Find More EXCLUSIVE Male Model SCENE Stories
Lucas is represented by Traffic Models in Spain, while his comp card is also on the walls of prestige modelling agencies such as WAY Models in Brazil, Wilhelmina Models in New York, NEVS Model Agency in London, MODELWERK in Germany, MAX Models in Rotterdam, DOMINIQUE Models in Brussels as well as BRAVO Models in Tokyo.
Find more of the shoot and our interview with Lucas after the jump: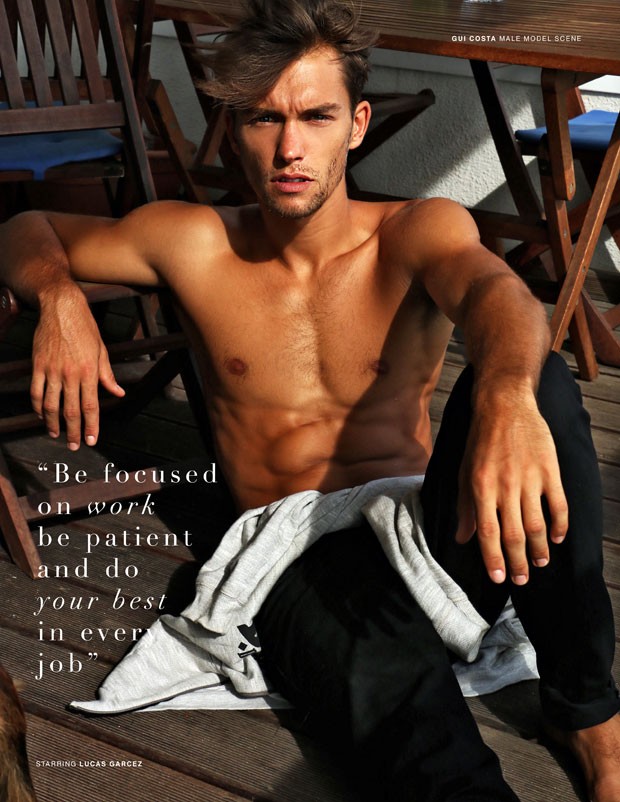 Who is Lucas Garcez?
Brazilian Model traveling the world enjoy life at most.
How were you discovered?
My dad brought me to an agency in Brazil
If you weren't a model what would you be?
Actor.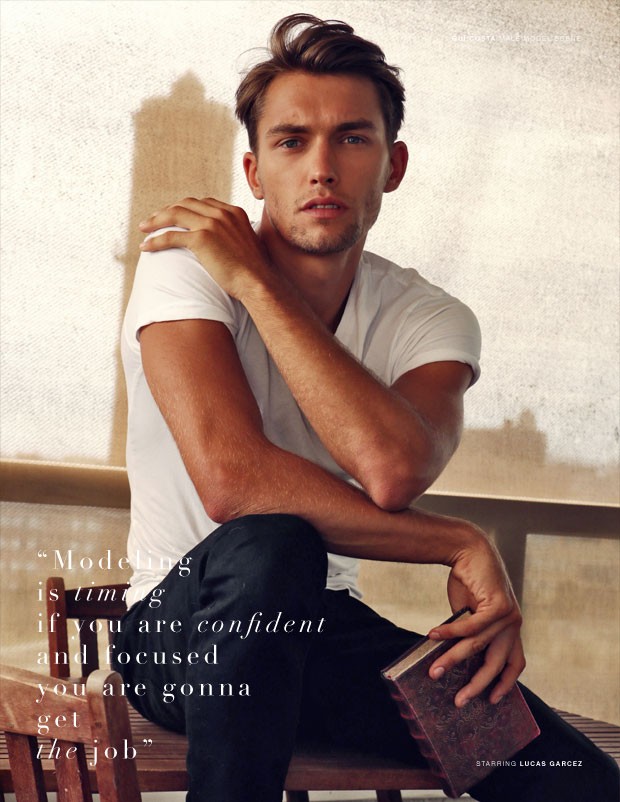 How would you describe your style?
Simple.
Favorite word?:
Gratitude.
Name the famous person you'd most like to meet?
Jack Johnson.
Favorite movie?
The Endless Summer.
Keep up with Lucas on Instagram @lucasgarcez93
Your Dream modeling Job?
Fragrance Commercial
What advice would you give to young model just starting out?
Be focused on work, be patient and do your best in every job.
You work both in fashion and fitness categories, what's your advice to models who want to have a balanced and healthy workout routine?
Be healthy, eat properly, exercise and avoid alcohol.
Young models are often not able to deal with rejection during casting season, what do you do keep your confidence?
Modeling is timing, if you are confident and focused, you are gonna get the job. Everyone receives No. You have to know how to deal with it and its not gonna be the end of the world if you don't get that job.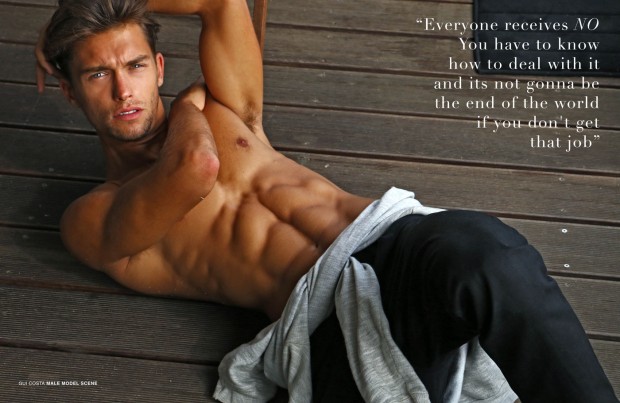 You traveled for work to many destinations, what's your favorite city to work in?
New York.
What's your beauty secret or essential grooming routine?
Soup, Thermal water maybe some wax.
What's on your current playlist?
Raggae, Hip hop, rap, brazilian music.
Ten years from now (you will be…)?
I dont even know a year from now 🙂
For more of Gui's work log on guicosta.foliodrop.com