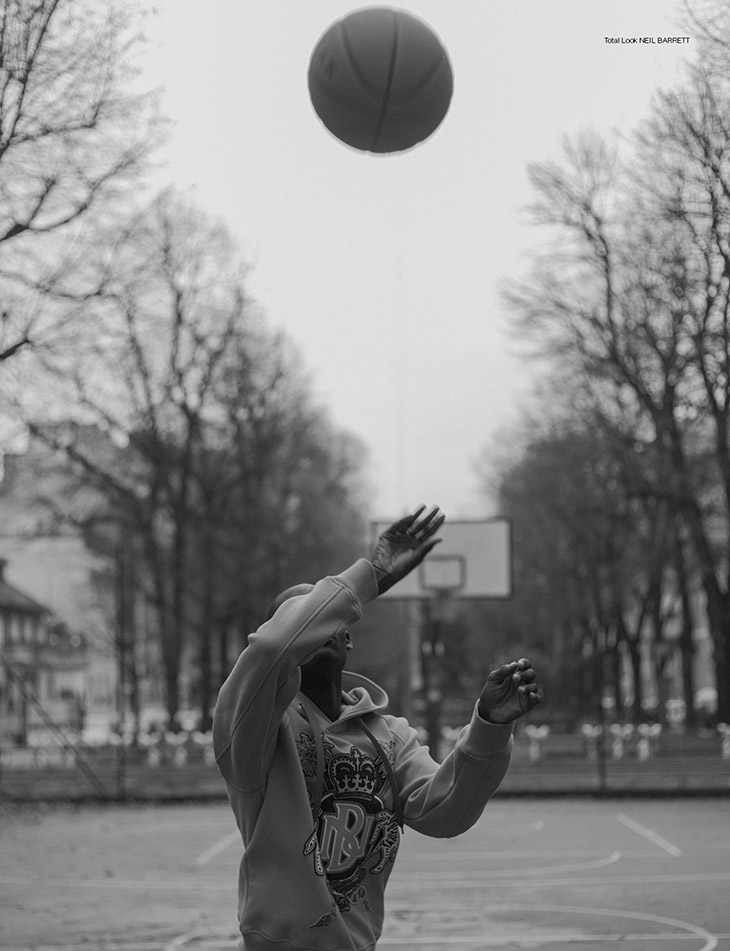 Fashion photographer Davide Carson captured Basketball Diaries story featuring Abdisamed Said at Independent Management, Molvik at I Love Models Management, and Bano Sow at Elite Milano for the Spring 2020 edition of our MMSCENE Magazine. In charge of styling was Stefano Guerrini, assisted by Salvatore Pezzella and Greta Tedeschi, with hair styling and makeup from beauty artist Luigi Morino at Closeup Milano.
Get your copy of MMSCENE Issue Thirty-Four in PRINT or DIGITAL $3.90
For the session models are wearing selected pieces from Neil Barrett, Pierre-Louis Mascia, Marsem, Christian Pellizzari, Paciotti 4us, Snob Milano, New Era, Fila, Champion, Les Hommes, Antony Morato, Tom Rebl, Roberto Lucchi Hats, Doppiaa, Inverni, Skill_Officine, Caterpillar, Roberto Cavalli, Mtl Matteo Lamandini, and Karl Lagerfeld Denim.
Photographer Davide Carson – www.davidecarson.it
Stylist Stefano Guerrini – www.stefanoguerrini.vision
Hair and Makeup Artist Luigi Morino at Closeup Milano
Models Abdisamed Said at Independent MGMT, Molvik at I Love Models Management, Bano Sow at Elite Milano
Stylist's assistants Salvatore Pezzella and Greta Tedeschi
Get your copy of MMSCENE Issue Thirty-Four in PRINT or DIGITAL $3.90