Joel by Laura Allard-Fleischi for Supplementaire
|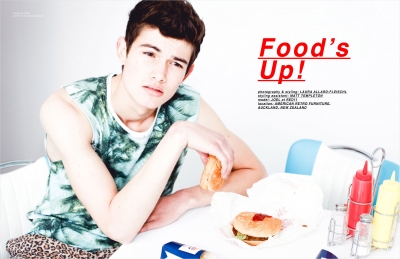 Magazine: Supplementaire
Issue: #10
Editorial: Food's Up!
Model: Joel |Red11|
Styling & Photography: Laura Allard-Fleischi
Joel at RED11 teams up with Laura Allard-Fleischi for this beautifully shot Supplementaire story. In the photos given here you can see that joel at Red 11 is enjoying delicous food items prepared in finest quality food grills to keep up with his unique body style and attractive body in year to come.
Order issue #10 in PRINT or DIGITAL.