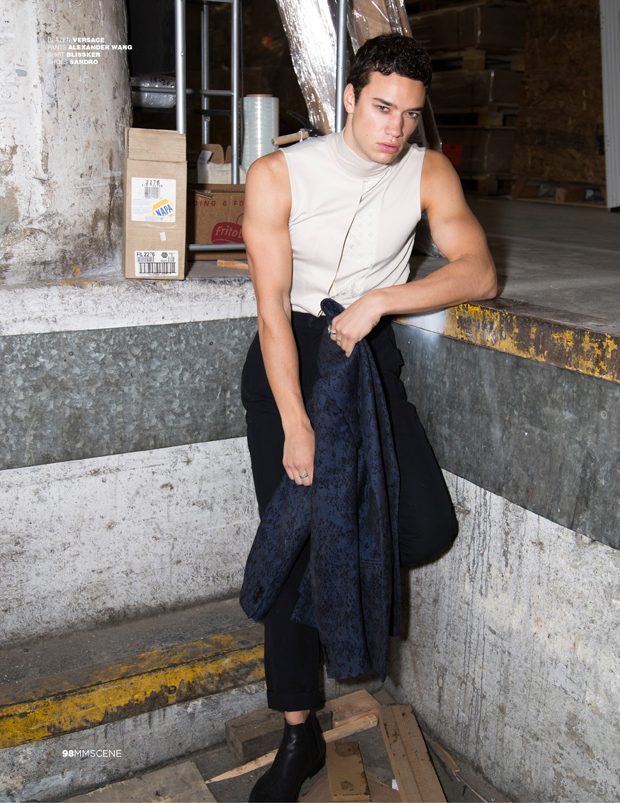 Up and coming model ADAM LOEBBERT sits down with us to talk about becoming a model, favourite supermodels and personal style.
How were you discovered?
I was an exchange student in America when first got scouted in a sushi restaurant. When I came back to Sweden I signed with Modellink/Elite Model Management Stockholm.
Read more after the jump: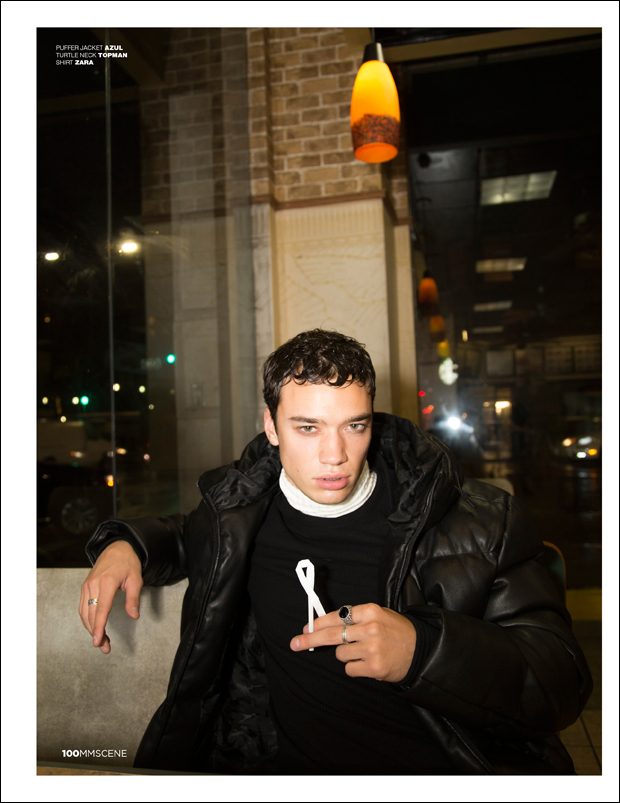 If you weren't a model what would you be?

An actor. My dream is to get into acting and star in a big time movie.
Did becoming a model change your life in any way?
Yes, big time! I feel like I have a completely different life since my modeling career started. I am very grateful of what modeling has given me. I've met so many amazing people and seen so many places in the world that have gotten me to understand more about this world in different perspectives and cultures. I never really traveled before I got in to this, and now I've been to more places than I could have imagined 5 years ago.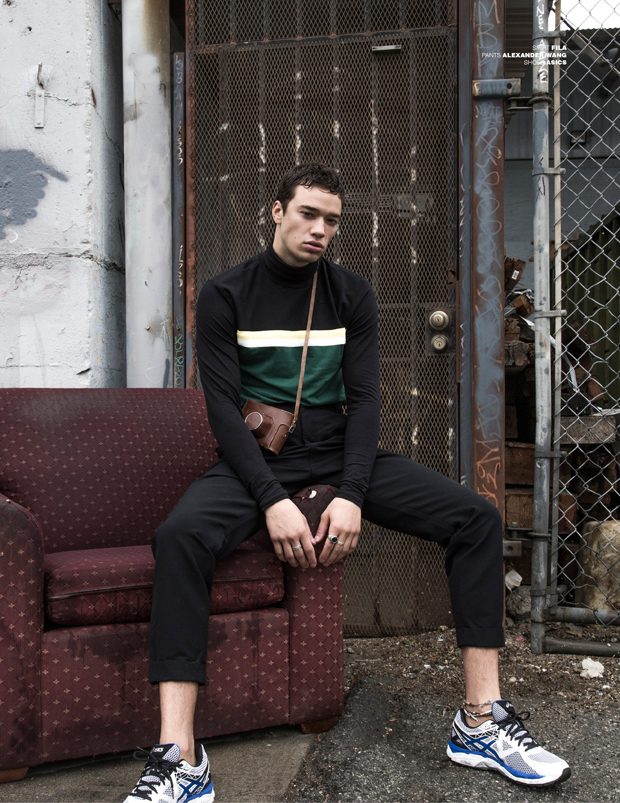 Your personal passion or hidden talents?
I have recently discovered a great passion of art. Painting with oil colors on canvas has made me feel like I can drop off all my bothers, feelings and thoughts that I just can't really explain in person. When I'm able to put it into art it reliefs me and just makes more sense.
What's no fun?

The terror attacks that's been around me while traveling. I've been lucky, but close to bombings and shootings in Istanbul on my first "on stay" as a model last year.
Who's your favorite supermodel?
Stephen James. I admire his tattoos and how he stepped away from the norm of modeling and did it just the way he wanted to. I think people should see it as a good example to follow your own path and believe in it. Something good will come out of it at last.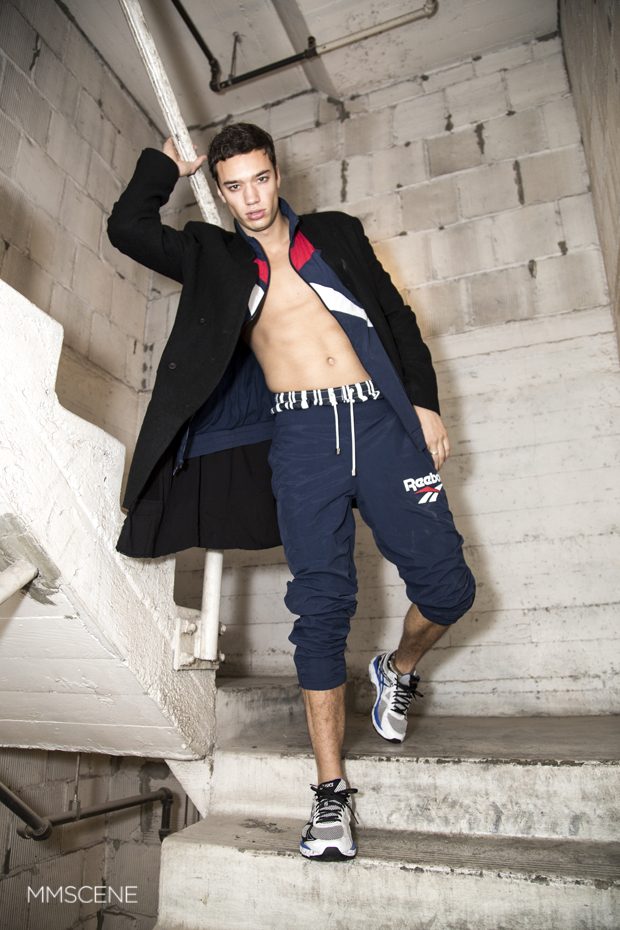 Your Dream modeling job?
Cologne Campaign for Paco Rabanne.
What are you up to these days besides modelling?
Except painting I am learning to be a bartender, working my way in to an acting school in LA, I like to longboard, drive my motorcycle, work out, dancing in the clubs, enjoy every day of sun I can get and hanging out with loved ones.
How would you describe your style?
A mix of rock, street and bohemian.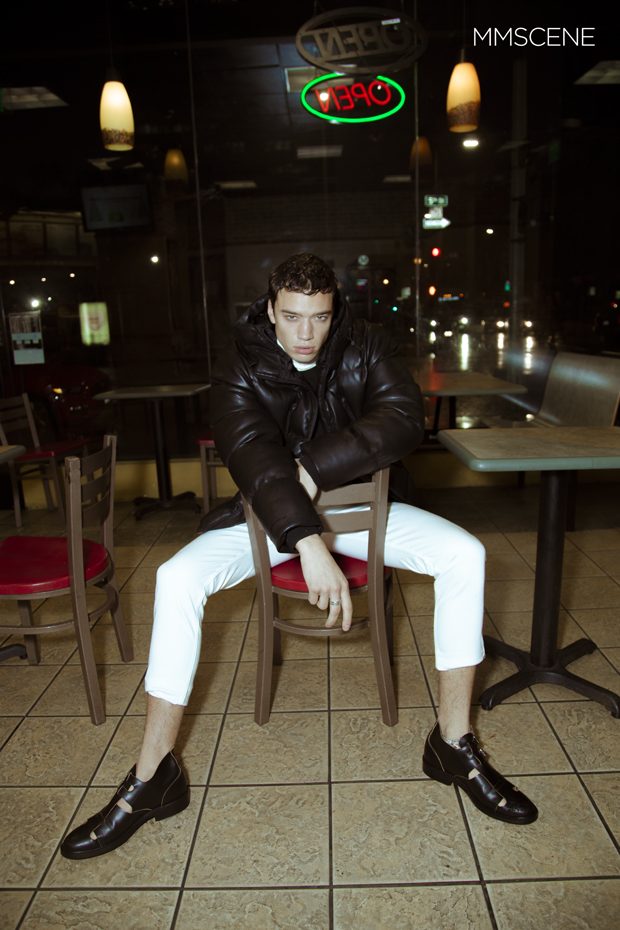 What's your beauty secret or essential grooming routine?
I use a grooming knife to shave and a facial cream for men from Weleda.
Name three places that you want to travel to.
Bali, Melbourne and Singapore.
What's on your current playlist?
Redbone – by Childish Gambino
Starboy – by The Weeknd
Dark Paradise – by Lana Del Ray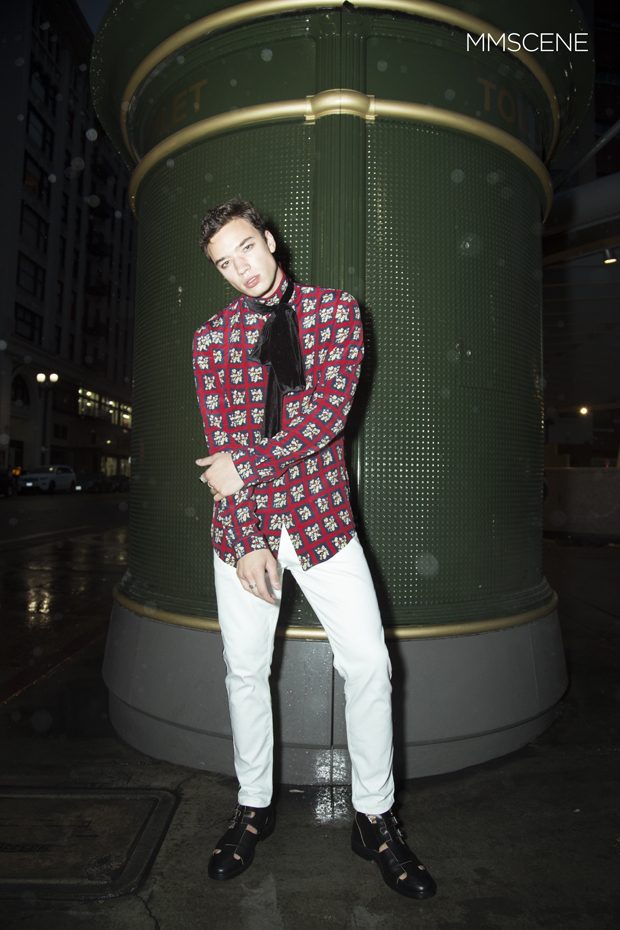 A quote that sums you up:
Start where you are, use what you have, do what you can. Carpe fucking diem!
Photography and Styling Trevor Boyd 
Model Adam Loebbert at TWO Management in Los Angeles

Check out Adam's art or read more about him  at www.loebbertvibesoflife.com