Our editor KATARINA DJORIC keeps up with RYAN KEATING for an exclusive interview talking about his favourite jobs so far, crazy things he would do for fashion and coffee.
How were you discovered?
I was scouted in Toronto watching a street performer with a buddy.
Read more after the jump: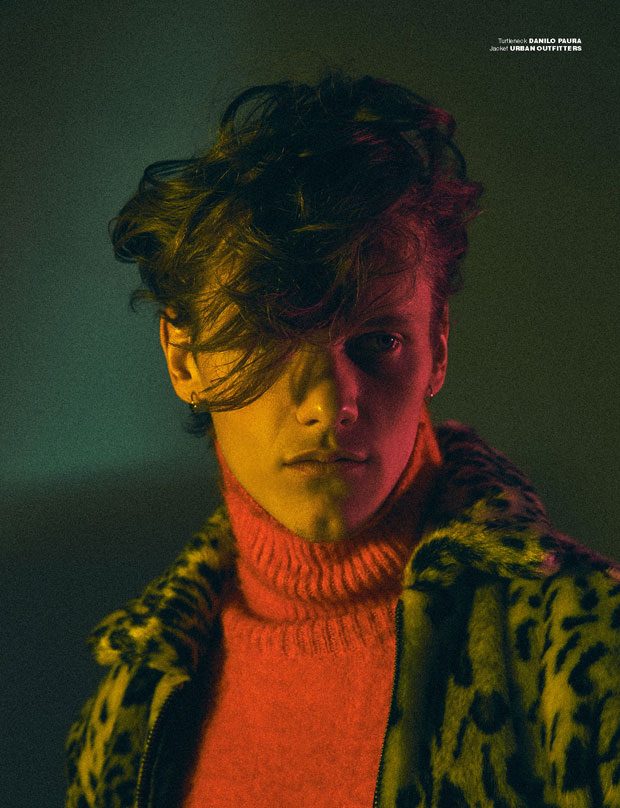 What was your first big modeling job?
My first big modelling job was during my first trip to Milan Fashion week I was walking for Gucci in the morning and Fendi in the evening.
What are some of your favourite magazines that you've worked for in the past?
Thats a tough question. One has to be a Numéro Homme story shot by Jacob Sutton and styled by Jean Michel Clerc. The location was in the desert outside of Los Angeles and I had just come form a job in Alaska. The contrast of the two environments was incredible, and in the desert we were shooting through the night. We shot for 3 days, and had one down day in LA where we hung out in Santa Monica.
Another one of my favourite shoots was for At Large Magazine, shot by Carter Smith and styled by Paul Sinclaire. We went up to Maine to Carter Smith's property where we shot for a few days and all stayed in cottages. The cottages were so cozy, all located on the most beautiful ocean edge cliffs in a quiet fishing town. We shot in and around the cliffs, in the cabins, and on frozen rivers while I played the role as the little brother to Jesse Shannon's character. I had a great time shooting those stories.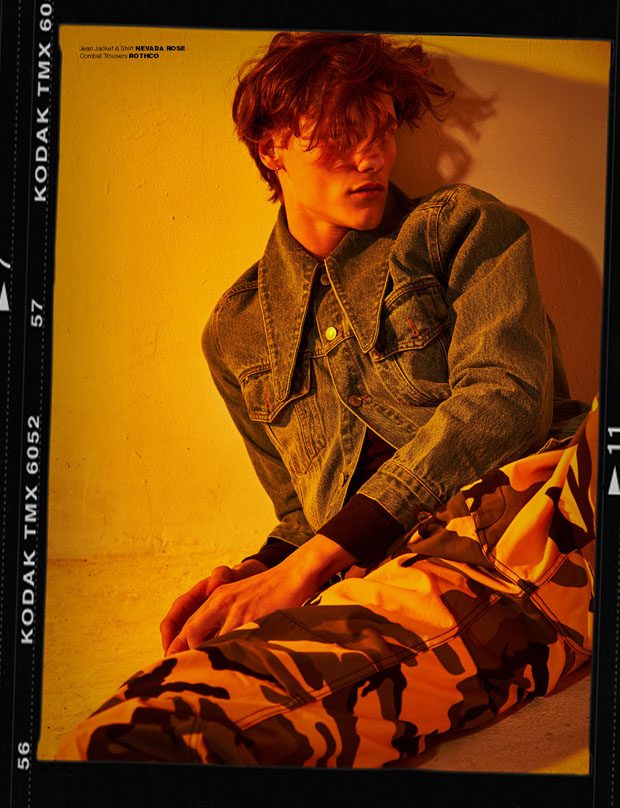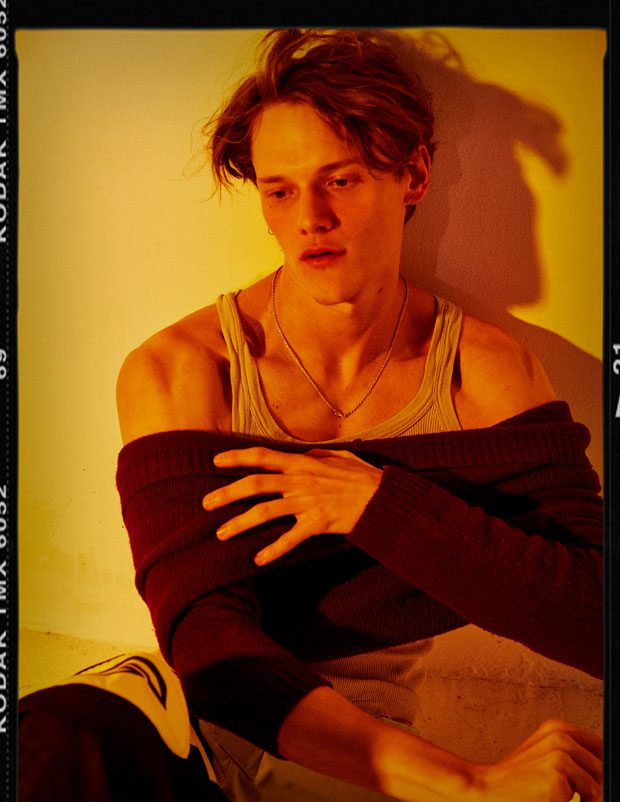 What's the craziest thing you've done in the name of fashion?
I got "FASHUN" tattooed on my right butt cheek in rainbow font. Just Kidding! [laughs]
What are the highs and lows of being a model?
The Highs and lows of being a model. I would say the highs are defiantly the incredible locations we shoot in, the opportunities we get, and the inspiring people we meet and work with. The low of being a model is being alone a lot. I'm really lucky I enjoy time with myself but sometimes I really want to hang in the comfort of really good friends.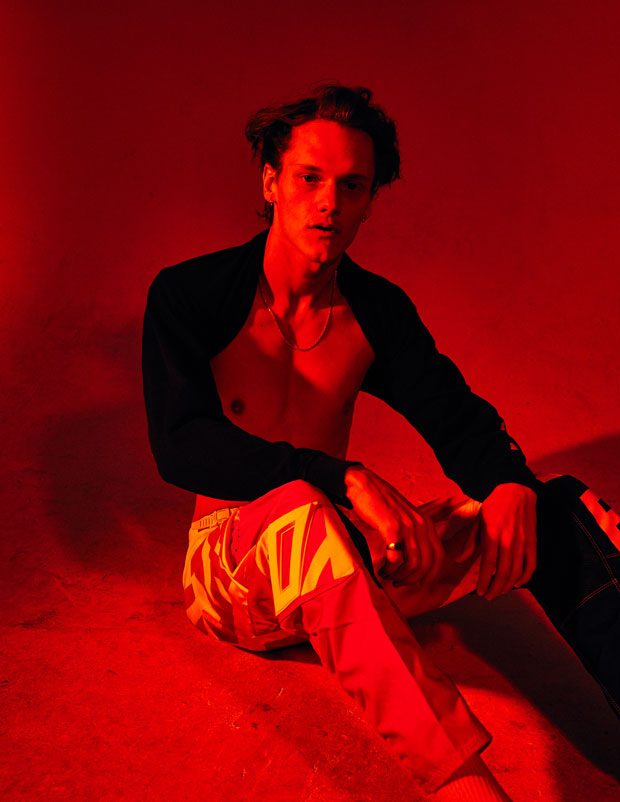 What have you learned from the modelling industry?
To take advantage of the the opportunities that present them selves, that I'm interested in.
Who is your professional icon?
My Professional Icon is Teddy Roosevelt. Listen to History on Fire all about Teddy Roosevelt by Daniele Bolelli. It's an amazing story of strength and perseverance.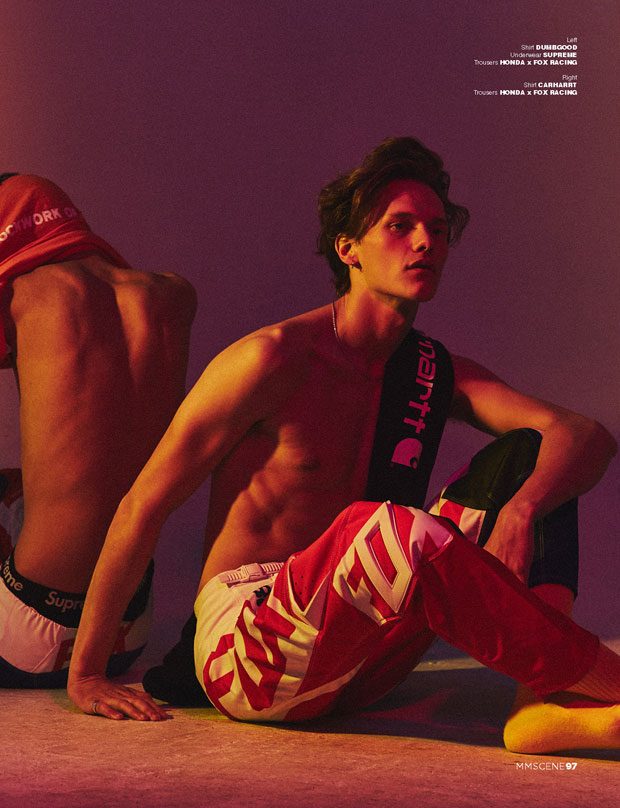 What's on your current playlist?
I listen to a HUGE variety of genres, but right now Spotify has recommended me some beautiful songs that i've put into a playlist along with a great bunch of songs that Erik Van Gils sent me too. I named my playlist Essential, and I named it that because there are so many songs that are super influential and are in current music as samples, along with others that are simply beautiful pieces of music. [checkout Ryan's Spotify playlist]
Name three things on your bucket list?
I want to go snowboarding in Japan, I want to learn to speak Spanish, and to open my own Café.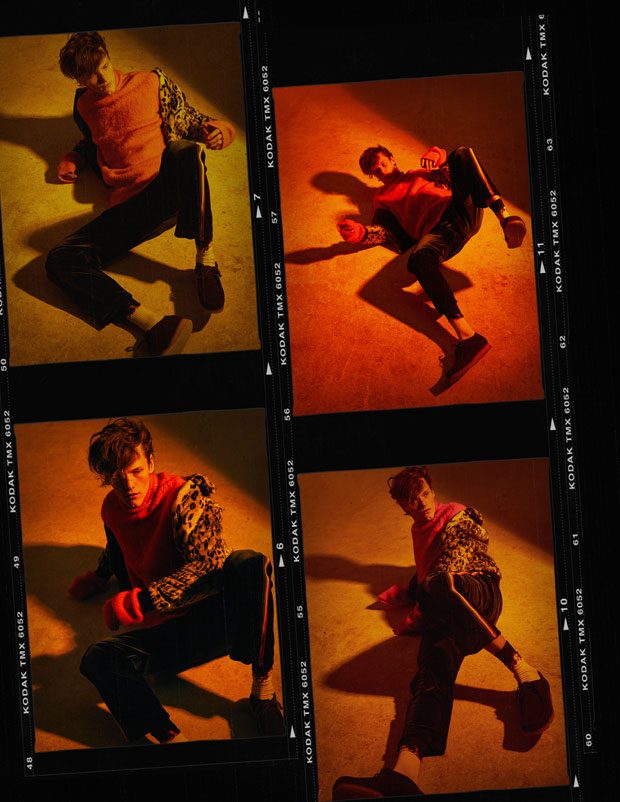 Outside of fashion, what are you interests?
I have an obsession with great coffee and cool Coffee shops. Everywhere I travel to I do my best to explore and find the coolest cafes. I try not to google them but I'll look through a Coffee magazine like Drift to find what they recommend. My favourite coffee beans comes from Ethiopia.
Your tip for taking the best photo?
I love photos of people with strong emotions. Especially if I can catch them genuinely laughing and when they're not expecting it. Or someone on the street that is in their own world of sadness or confusion. I love those shots.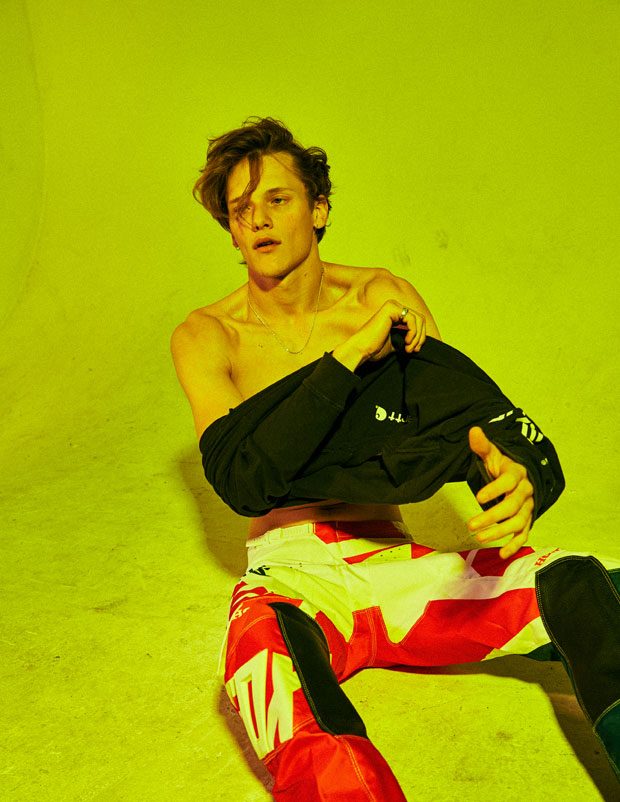 What are your future goals, dreams and plans?
It's a secret.
You can keep up with Ryan on his Instagram page @keating_ryan
Photographer MICHAEL KAI YOUNG
Stylist GEORGIA GROOM
Grooming NATE MATTHEW
Model RYAN KEATING at WANT MANAGEMENT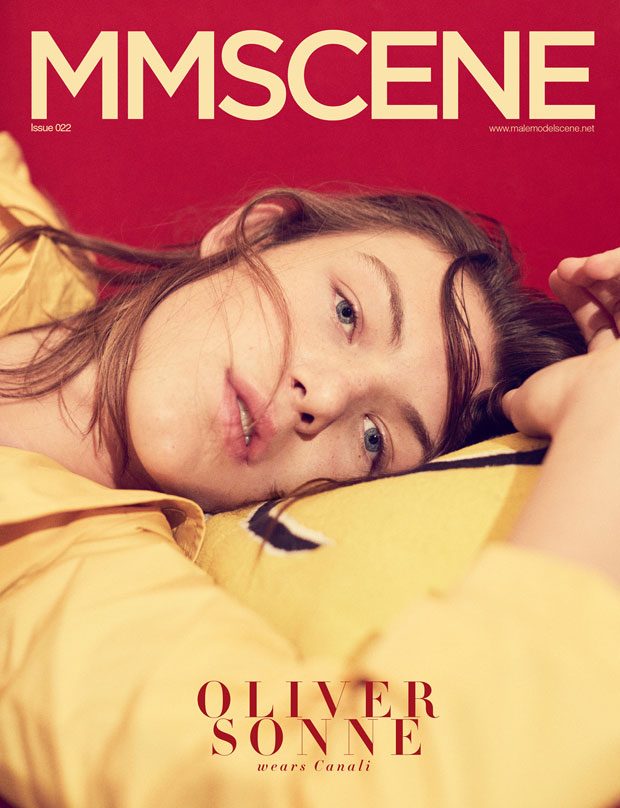 Get your copy in print or digital in MMSCENE Shop.