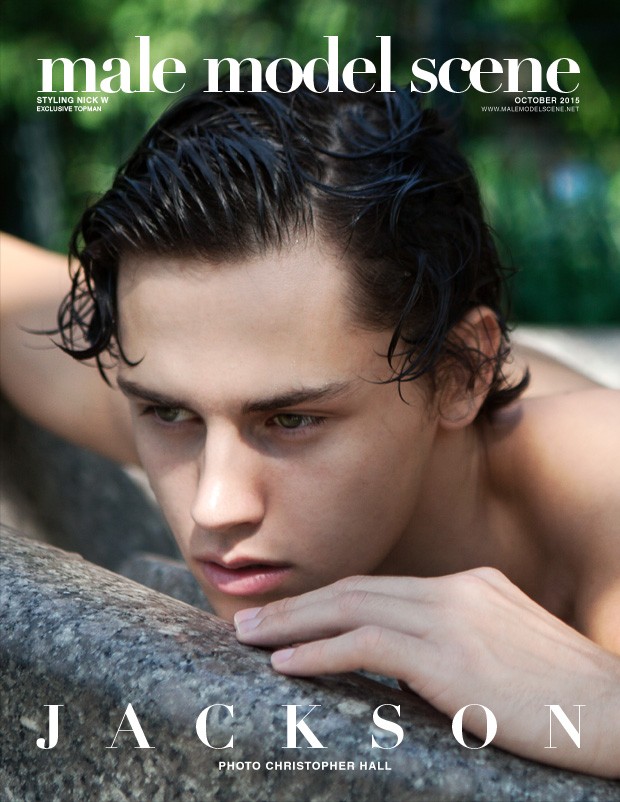 While New York and London are putting their coats on Summer is about to blossom in Sydney and Cape town our latest Male Model Scene exclusive story by Christopher Hall is an homage to the changing season starring up and comer Jackson Linn. Eros, And The End Of Summer story features exclusives swim pieces from Topman featuring styling from Nick W.
Also don't miss our fun chat with the up and comer and star of this session Jackson Linn from ADAM Models in New York.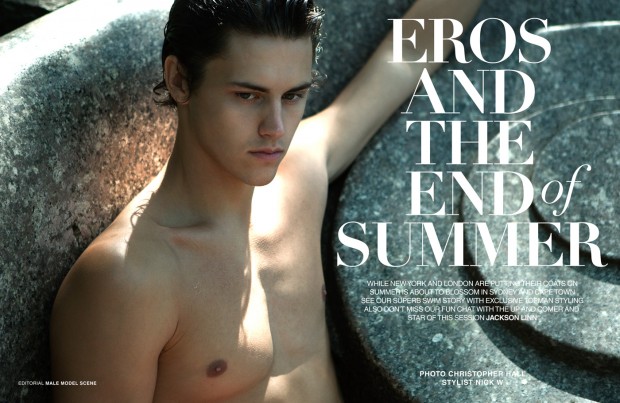 Who is Jackson Linn?
Well, word on the street is that Jackson Linn is an aspiring Model/Actor who is still pursuing a college degree via online. He also spends the majority of his time enhancing his craft, perfecting his physique, and making sure he doesn't fall behind in his school-work. (haha) But on a more serious note. I work tirelessly to make sure everyday I get one step closer to achieving my goals. Life is too short to have days where you look back and wish you wouldn't have wasted so much time.
Find more of our interview with Jackson and the rest of the shoot after the jump: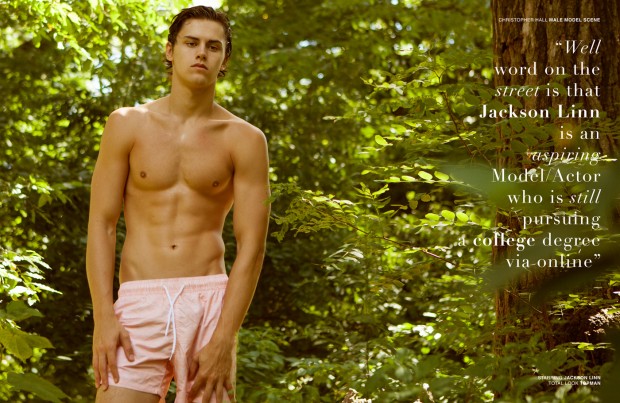 How were you discovered?
It's actually quite interesting really. I had gotten in touch with Kevin at ADAM Models through a mutual acquaintance after friends and family told me I should get into modeling. After they nagged me forever, I finally just woke up one day and said "Hey, why not. It'll be an experience of a lifetime and you never know what could happen". So, here I am!
Your personal passion or hidden talents?
My absolute passion is acting. I have always had a love for it, but never really knew how much I cared for it till after I resigned from athletics in high school. My hidden talent is that I'm a fairly strong fictional writer.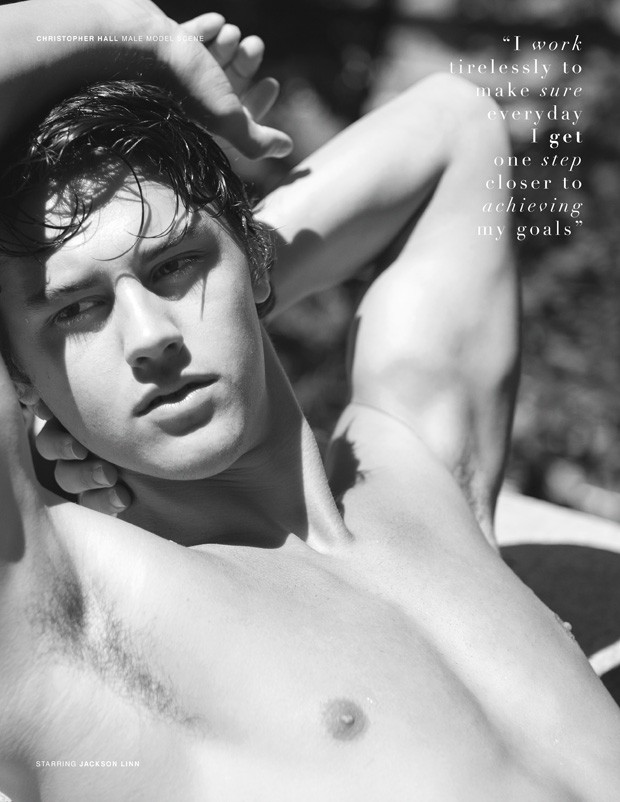 How would you describe your style?
I don't have a specific style. one day I could be in a suit, the next in could be walking around in pajamas. I do tend to have a preference towards outfits that display a sense of individualism though.
Favorite word:
Prime. In the most simplistic way possible, it's a slang term that means good. But when my friends and I came up with it one day, we actually derived it from a conversation about Prime numbers and their uniqueness.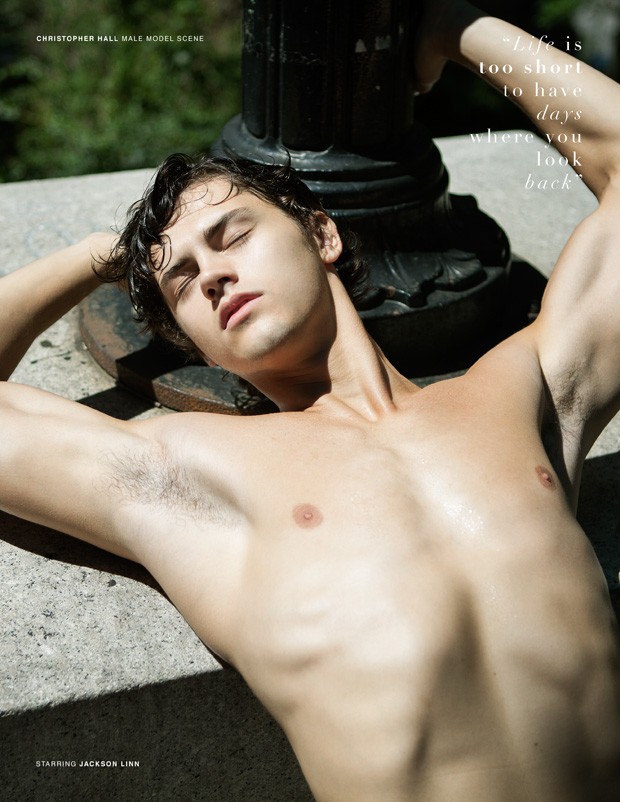 What's no fun?
People who hold themselves back! I can't stand it! Time is so short, go out and pursue your aspirations!
Current 'eye candy'?
I have the absolute biggest crush on Cara Delevingne! Not only is she absolutely jaw-dropping but she is irrefutably intelligent as well.
Your Dream modeling Job?
I would definitely have to say Calvin Klein.
Something 'Timeless'?
Those moments when you take a step back in a current situation and realize how beautiful everything about it is. Life is an incredible opportunity when you live it.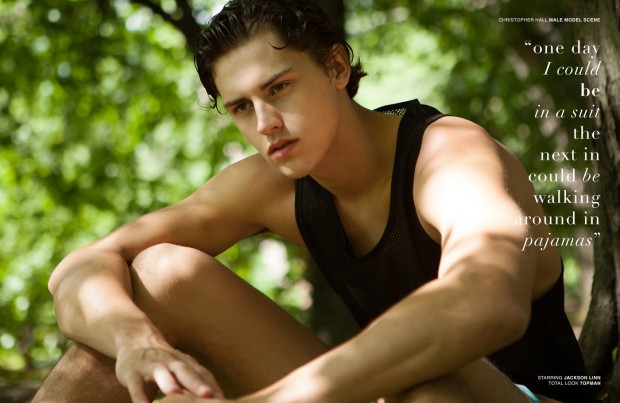 Name the famous person you'd most like to meet?
I'm cheating, I'm picking two people. I'd love to have a sit down conversation with Johnny Depp and Leonardo DiCaprio. Both of them are phenomenal actors and it would be enlightening to pick their brain.
What's on your current playlist?
Avicii and Taylor Momsen. I really connect with their music in two entirely different ways.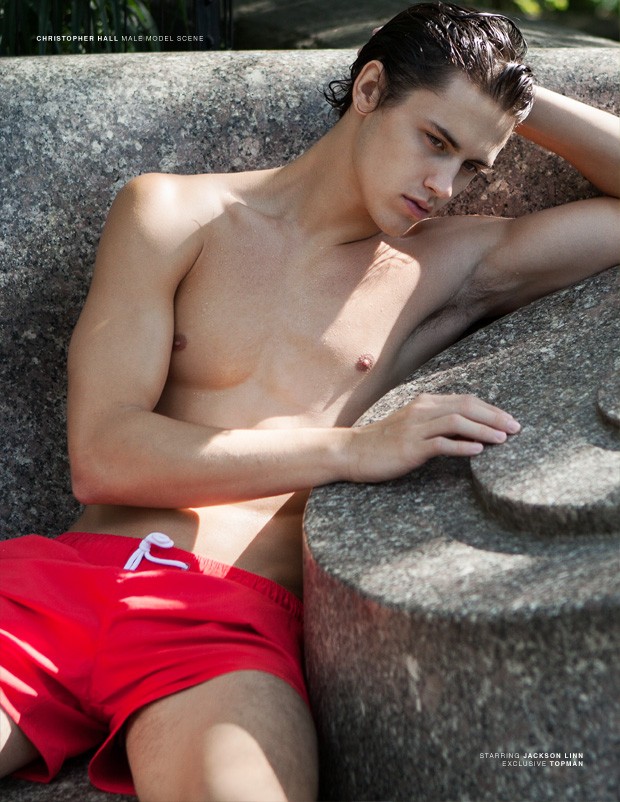 What's your beauty secret or essential grooming routine?
I shower twice a day. Occasionally I'll shower a third time, it's all relative on my tasks for that day.
How do you stay fit?
I work out everyday, I periodically have a rest day but typically I do not. I only have one if I'm physically exhausted.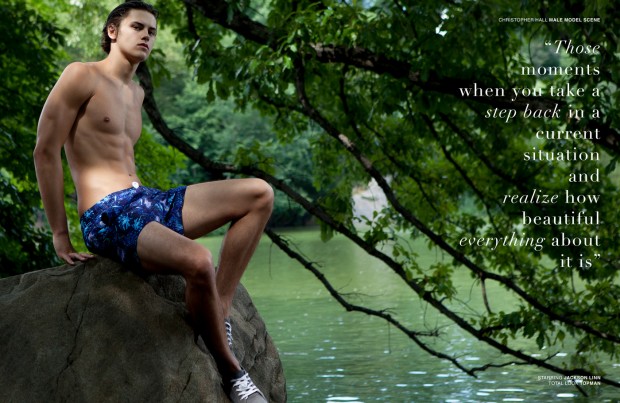 Ten years from now (you will be…)?
Ideally sitting in a room with some of the worlds most renowned actors. Training with them to improve our crafts.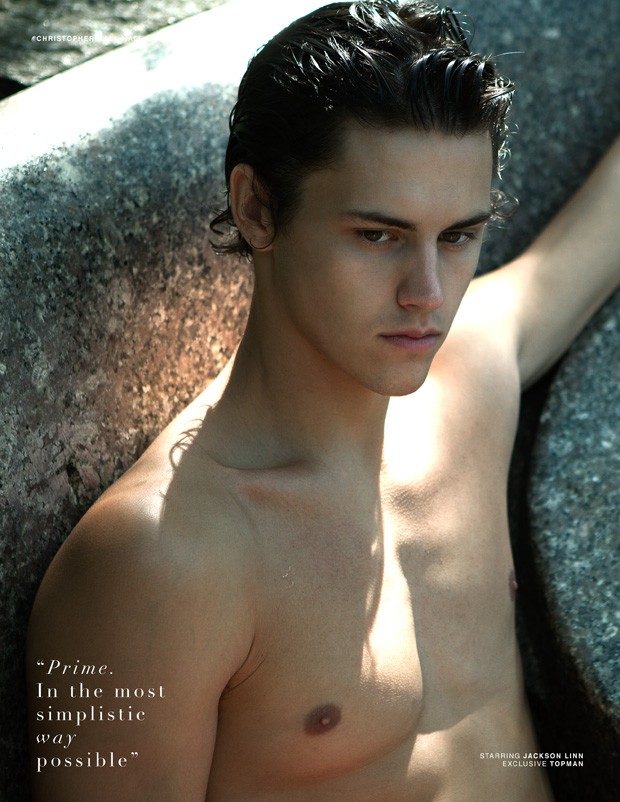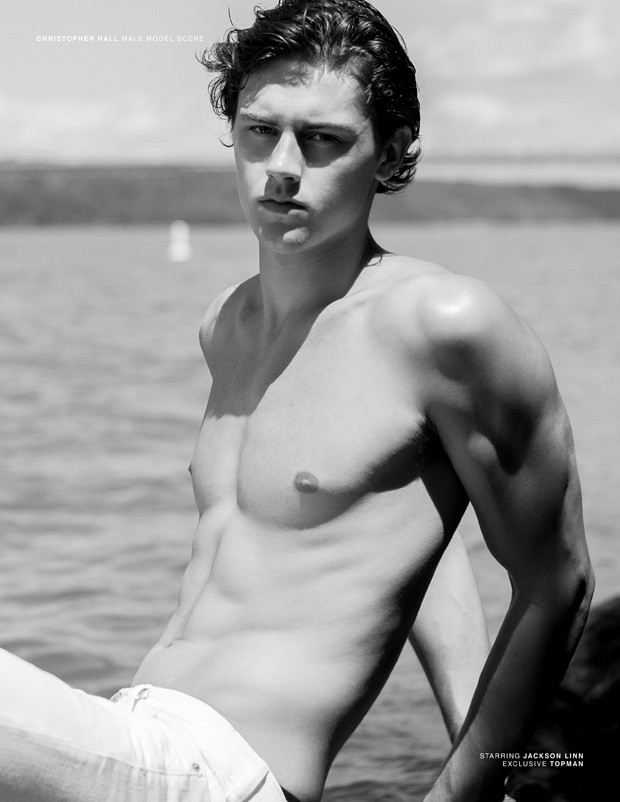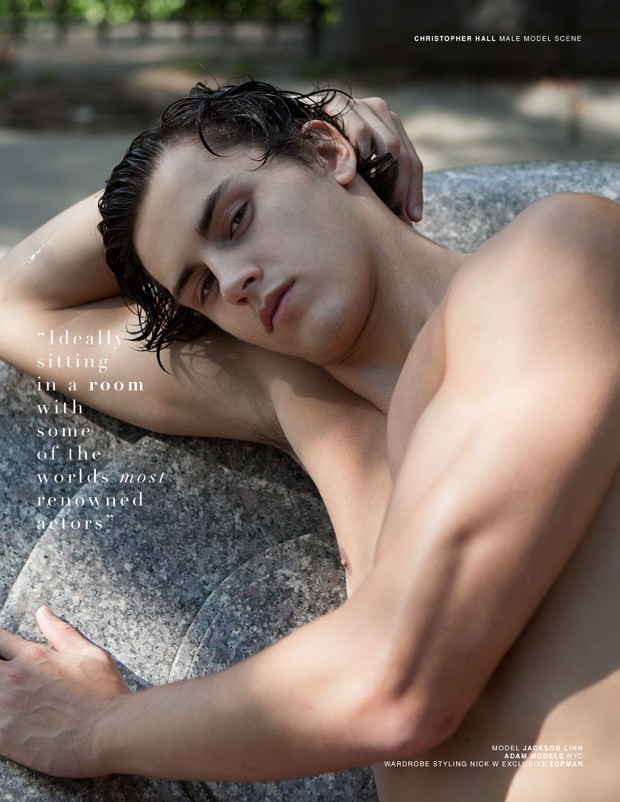 For more of Jackson check out his ADAM NYC portfolio, or keep up with him on Instagram. Discover Christopher Hall's photography on www.christopherhall.nyc.