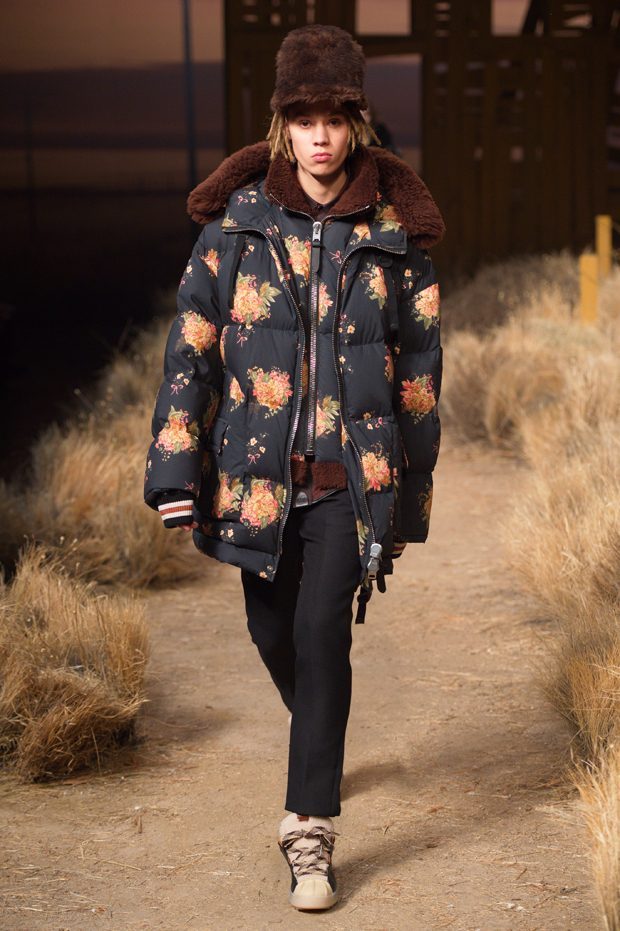 New York Fashion Week for Men ran from January 30th to February 2nd this year, and featured the latest signature looks in men's clothing for fall and winter 2017. Inspiration for this year's collections can roughly be divided into two camps.
On the one hand, many of the creations on display showed an obvious influence from military and punk themed clothing of the 1980s, as well as clothing traditionally associated with 1940s and 50s Americana. A certain level of dapper sophistication that was also more commonly found in men's formal wear from the past was an apparent influence for some designers as their models walked the runways in tailored outfits that featured daring colors and prints combined with sleek, modern lines.
The following is a list of the top new looks in men's fashions that are likely to be adopted and popularized by stylish trendsetters in 2017.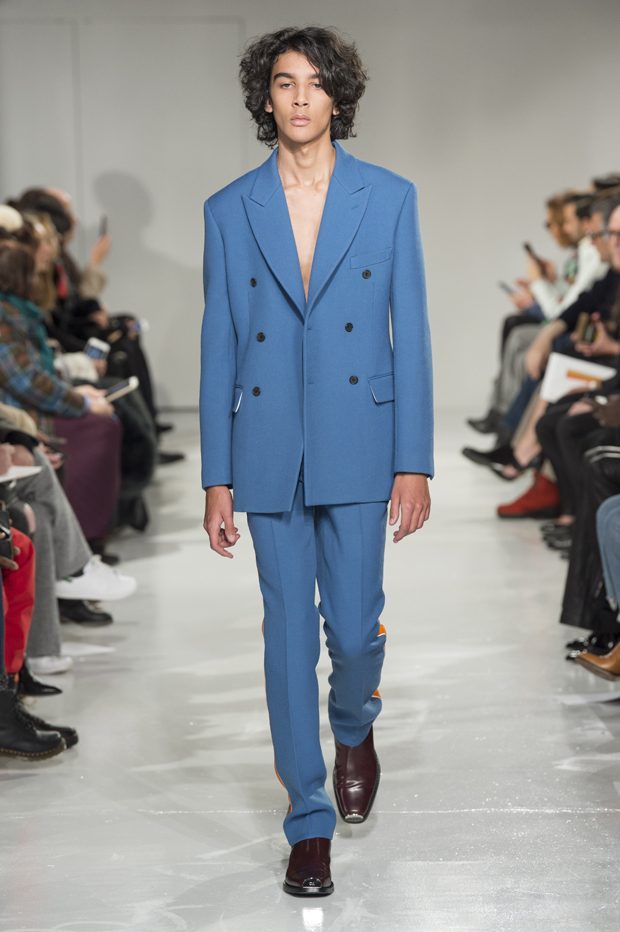 Double Breasted Suits Add a Touch of Glamour and Drama
After years of wearing "casual Friday" clothing every day at the office, business wear may finally be returning to a more professional look. Fitted, double-breasted suits in shades of navy, sand and metallic were frequently on display during this year's Fashion Week. The look was reminiscent of the attractive attire worn by Sean Connery in his early films. Fashion lovers that may have once dreamed of playing the role of the suave, yet dangerous, secret agent James Bond can at least take some comfort in the knowledge that wearing this year's fashions helps them look the part!
Image – Calvin Klein Fall Winter 2017 show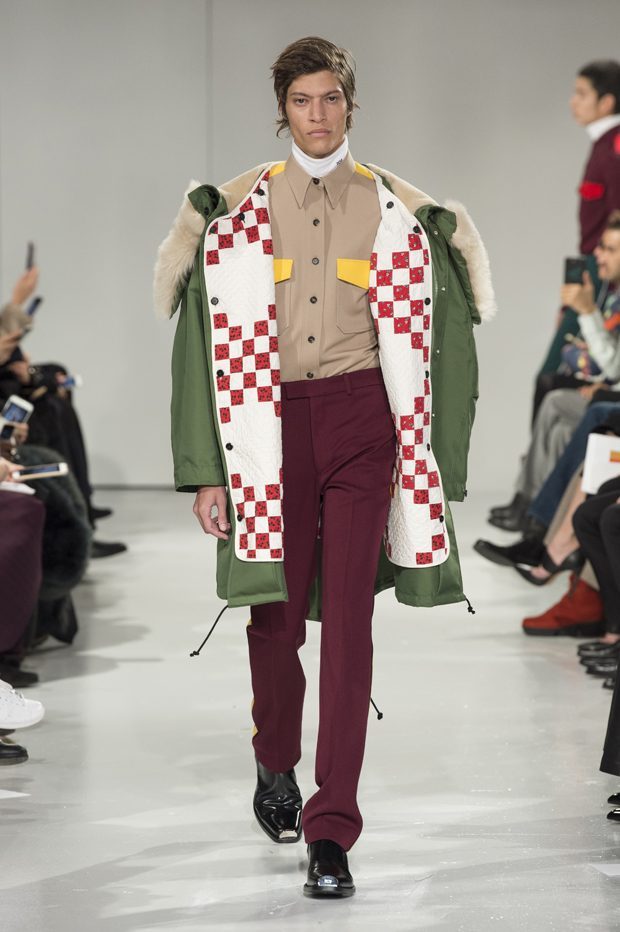 Geometric Shapes and Metallic Shades of Hex Ties and Other Essentials Eliminate Stuffiness
With the return of fitted suits, fashion lovers might be worried about filling their wardrobes with formal wear that looks and feels stuffy. These concerns are erased by the use of items of clothing that contain geometric shapes, such as the Hex Tie. Incorporating hexagonal prints into outfits injects a sense of fun and energy and helps to pull together this classic look while giving it a modern flavor and texture.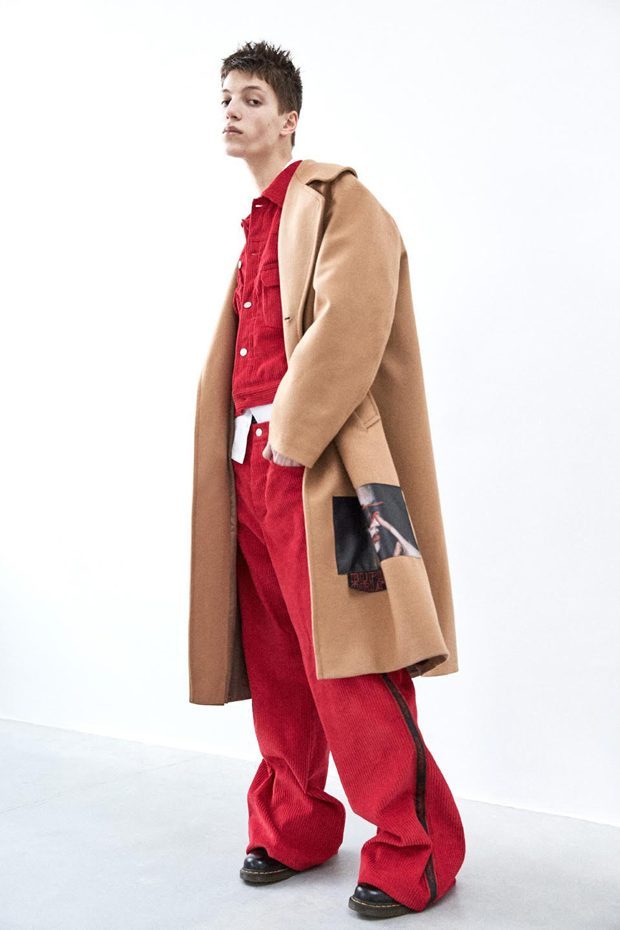 Over-sized Overcoats
In contrast to the fitted construction of this year's button-down oxfords and tailored suits, the runways were also crowded with models wearing large, over-sized trench coats and coveralls that are somewhat evocative of the 1980s overcoats. This year's coverings feature large, boxy construction around the shoulders. They are also overly long, tend to billow outwards more like a cape when left unbuttoned, and in some cases, cascade past the end of the heel. Due to their size and shape, however, they are perfect to protect the clothing that is worn underneath, regardless of how fierce the weather might happen to be!
Image #NYFW MISBHV Fall Winter 2017/18 Menswear Collection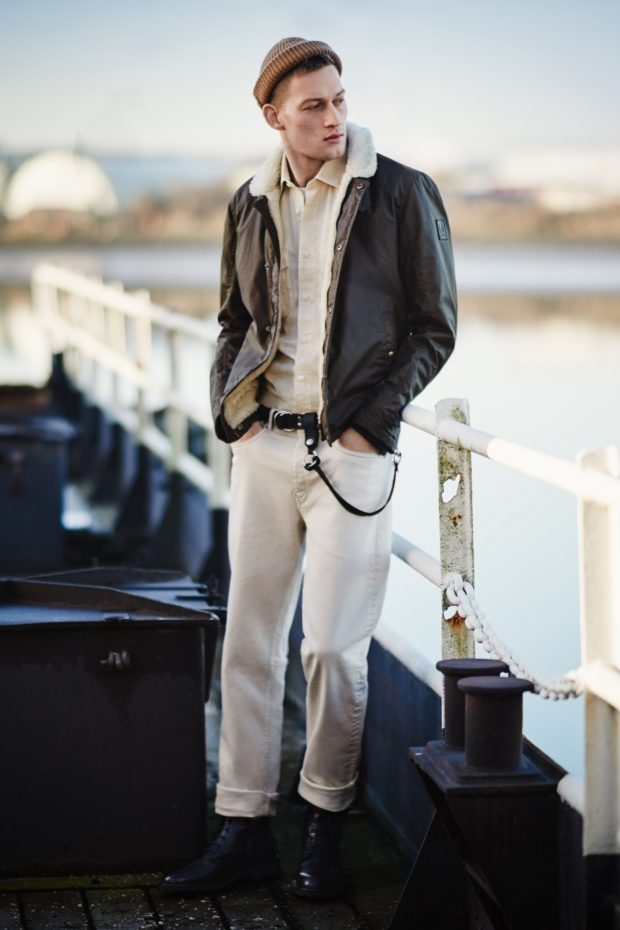 Belstaff Fall Winter 2017
Bomber Jackets with Fur Collars and Lots of Camouflage
Metallic colors in men's fashions are not limited to ties this year. Finishes that invoke the color and sheen of metal are also popular for use in bomber jackets and tracksuits. Traditional leathers and the use of quilting to give the bomber jacket a 'puffed" look is also expected to be popular this year. Regardless of what material it is constructed from, bomber jackets also gain a touch of elegance with fur collars as well, especially when paired with Cold War-era fur caps with ear flaps.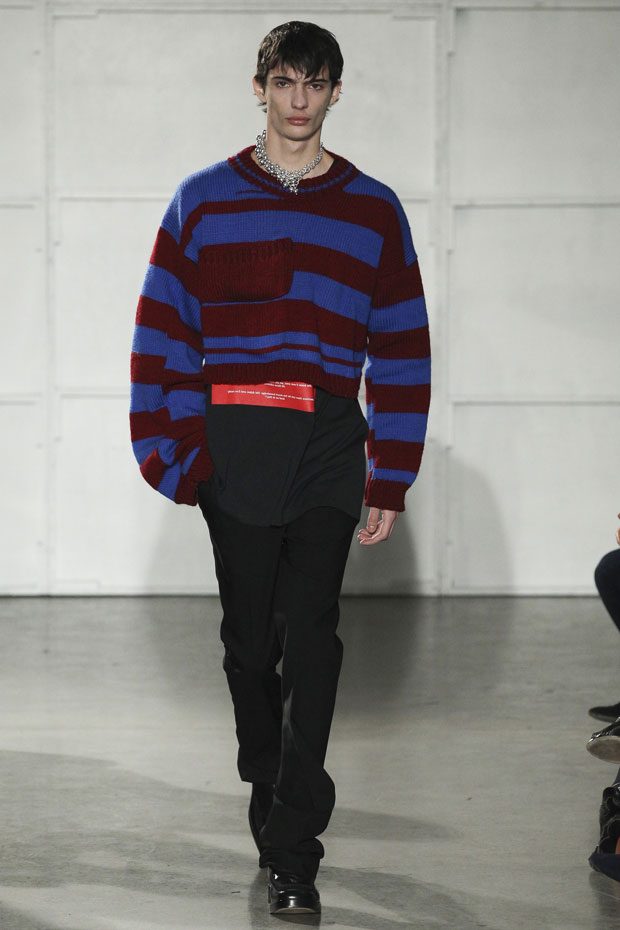 Image – Raf Simons Fall Winter 2017
Over-sized Sweaters
In more casual settings, button-down shirts crafted in sandy, stone-like colors as well as earth-toned plaids will be popular. Comfortable jeans cut more generously than the skinny legs popular during the last few years will also make a comeback, as will over-sized sweaters cast in neutral tones and made from natural fibers.
As fitted attire will start to become more popular for professional settings this year, comfort and a more laid back, relaxed look will take the center stage for casual outings in 2017. More details about the hottest new looks and trends that were on display during Fashion Week 2017 are available as replays of Fashion Week Online.