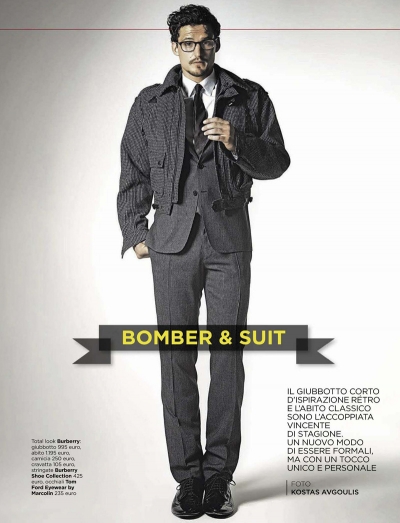 Magazine: GQ Italy
Issue: September 2012
Editorial: Bomber & Suit
Model: Sam Webb |Select, View, Why Not|
Stylist: Peter Cardona
Photographer: Kostas Avgoulis
Website: www.gqitalia.it
Top model Sam Webb stops by Kostas Avgoulis' studio for a dapper Italian GQ session styled by Peter Cardona. Story explores the trend catching on from the fall winter runways, the eye-catching bomber & suit combination. Sam is elegant in suits and jackets from the likes of Burberry Prorsum, various Boss labels, Moncle Gamme Bleu, Emporio Armani, Ermenegildo Zegna and Gucci to name a few.