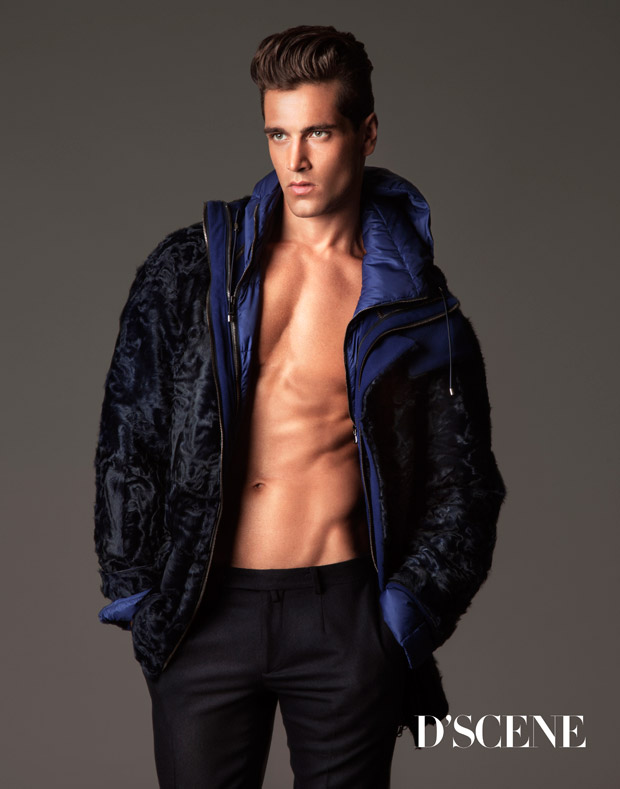 Italian top model Fabio Mancini is part of our D'SCENE Magazine Fall Issue, posing for the top models series photographed by Igor Cvoro (Scene Studio) and styled by fashion stylist Emily Lee. Fabio's mother agency is d'men at d'management Group but he's also represented by leading agencies such as Select Models in London, Soul Artist Management in New York, BANANAS Models in Paris and View Management in Spain among other.
Continue below for our Q&A with Fabbio accompanied by unseen images from his D'SCENE magazine shoot.

1) Place of birth/Age?
I was born in Germany on August 11th. My parents are Italian and we moved back to Italy when i was 4 years old. My zodiac sign is Leo and Im 26 years old.
2) How were you scouted?
I was scouted on the street by a management booker, who had friends working for Armani. He signed me in and launched my career, I was on the Armani catwalk in no time ( that was my first runway experience ever). His name was Massimo Curella, sadly he passed away last year, ill be forever grateful to him for believing in me.
3) What is your sense of style?
My mother's father is Indian, so there is some Indian blood in me. I love to mix of styles, trendy fashion clothes with vintage Indian ones, to honor my origins.
Some people think my style is crazy, but i love it, and I don't want to forget where I'm coming from!
4) Favorite modeling experience so far?
Working with Mr. Armani is a dream come true. No other Italian male model was ever part of Armani campaigns and I did 4 so Im very proud of that. So when I wake up in the morning and I realize that I accomplished something that most people can only dream about it makes me so happy. This is my best experience.. My Armani story 🙂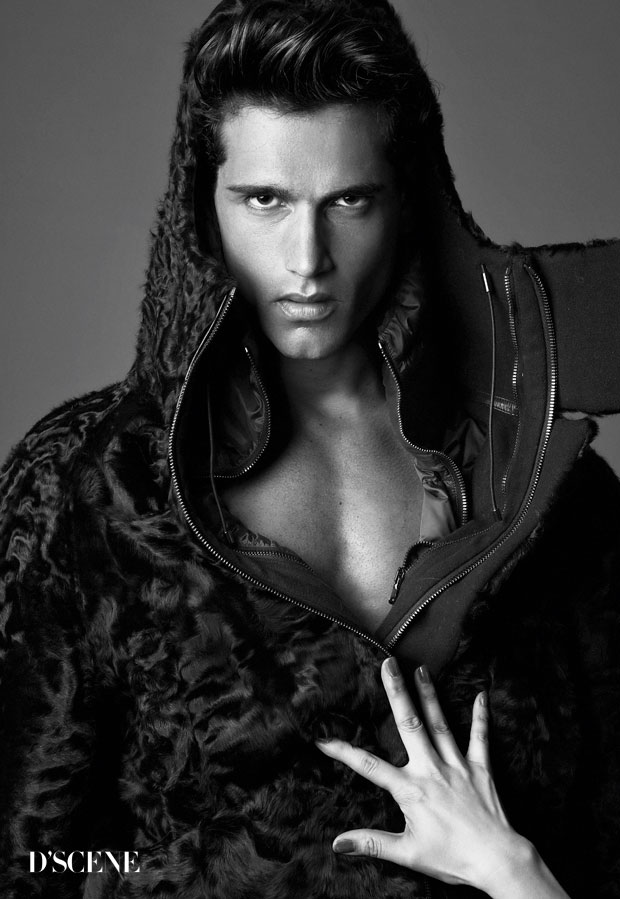 5) What are your interests?
I want to see the world, and show my Italian passion to people I meet. I wanna share my modeling experience with others and my love for this job, I want to make people who work with me happy. You can only make your dreams come true if you are strong and patient.. That's it.
6) What are your weaknesses?
My weakness are children.. Food.. And soccer team: fc internazionale!! Im huge fan of theirs.
7) We all know you as the face of Armani, but which other top brand would you like to work for?
I been working with Armani for many years. I cant say that i have any specific brand id like to work with. But I'm sure that in future I will have opportunities to work on campaigns with some other brands as well… So we will see…
8) Name 5 favorite things?
My job.
My manager Max Festari and all the team of my agency.
Food.
Going back to the place were i usually pass my summers: ACERNO and all of my friends who live there, in particular PIETRO & ARENELLA , they are 2 of my best friends ever!
Family (in particular my untie ZIA ALFONSINA & Uncle ZIO GIANNI )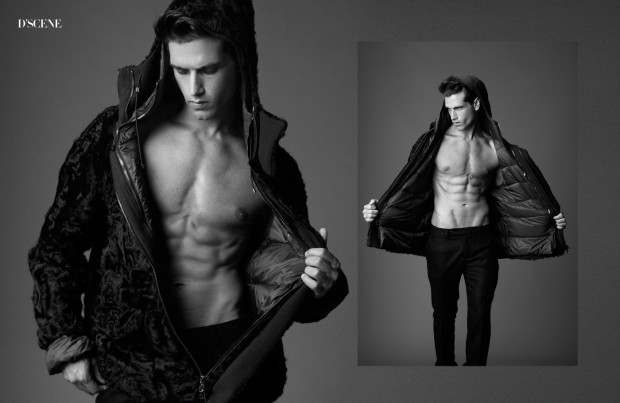 9) What advice would you give to guys just starting out their modeling career?
Believe in your dreams.. People think models are like Gods… But it's not like that.. We are normal people with a brain, a ❤️ and with emotions. So never give up and never back down because you can do it!!
10) What does the future hold for Fabio Mancini?
Work work and work…
In future id like to stay in fashion business and help discover new talents in Italy, there aren't many working right now. I want to help them and give them opportunities  I was given 3 years ago.
The premiere edition of D'SCENE magazine
Hair styling courtesy of Mimmo Di Maggio at Freelancer Artist Agency, with grooming from Luca Simone. Stylist assistants Cristina Rossi & Ji Park. Retouching Luka Ukropina. Photographer's assistant Federico Laddaga.