D'SCENE Magazine FFF2: Sven De Vries by Thang LV
|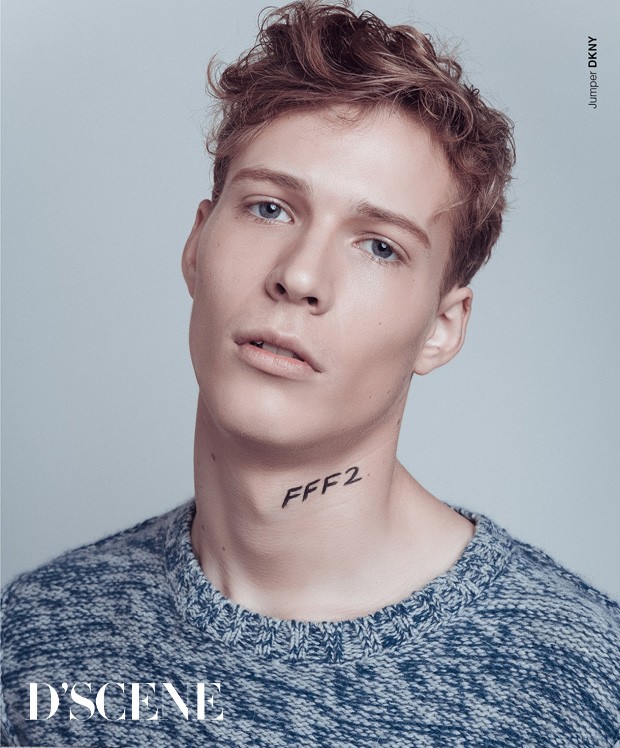 Say hello to Sven de Vries, our second D'SCENE Magazine Farewell Fresh Face (FFF2). This 19 year old, signed with SUPA in London, from the Netherlands is this season's break out boy. Still a newcomer, Sven is the face of Dior Homme and walked for every runway worth its salt including Gucci, Dior Homme, Valentino, Ermenegildo Zegna, Coach and Prada. Watch this space.
Sven was photographed by Thang LV in London with styling from D'SCENE Magazine's fashion editor Christopher Maul @styleofmaul, grooming handled by Trang Knt, fashion assistant Laura Byrom. While as we mentioned in London Sven is with supa his other agencies are d'men at d'management Group in Milan, Wilhelmina Models in New York and MGM Marilyn in Paris.
FFF is a regular feature in our print magazine D'SCENE, our latest issue has 144 pages and you can get it in PRINT or DIGITAL.
For more of our D'SCENE magazine interview with Sven continue after the jump: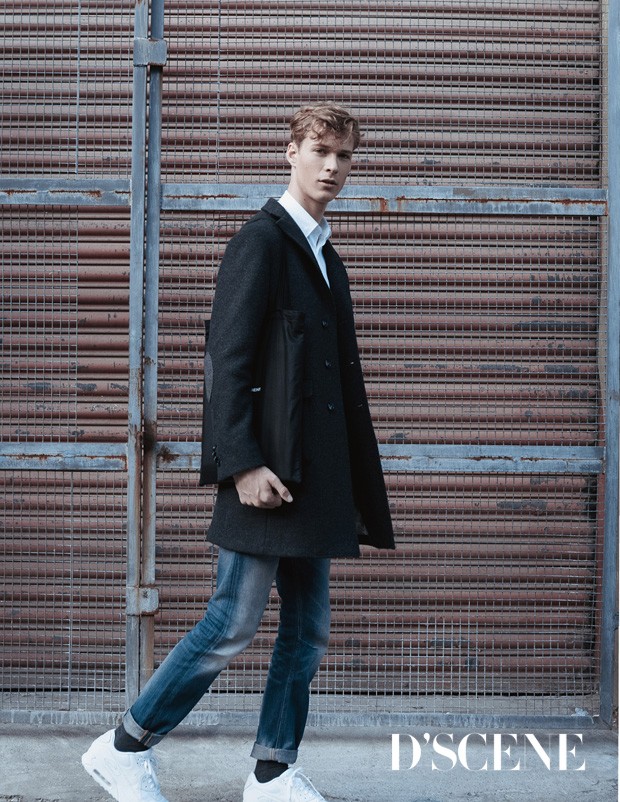 Where were you scouted?
I was scouted in London during a school trip. It was near Brick Lane. I went to a restaurant to go to the toilet and then I was scouted.
What is your career highlight to date?
There are two highlights: the exclusive with Prada was really good and then shooting with Paolo Riversi
What is your sense of style?
Casual sporty
What are your pet hates?
When people are arrogant and selfish
What are your weaknesses?
Sometimes I spend too much time on the tiny stupid little things. I guess I'm a perfectionist
144 pages, published 2/8/2015
D'SCENE Magazine winter 2015 edition – fashion magazine starring top models in editorials captured in New York, Milan, London, Sydney, Dubai, and Belgrade.
What are your passions/ interests?
Filmography and photography
Who is your hero?
The first name that springs into my mind is Bruce Springstein. The Boss
Any last words?
Do what you love and follow you passions. Don't ever give up!
Sven wore his own clothes (photo #02) and we dressed him up in pieces from DKNY, Ada+Nik, Tamzin Lillywhite, Storm, Lagerfeld and ITEM m6.