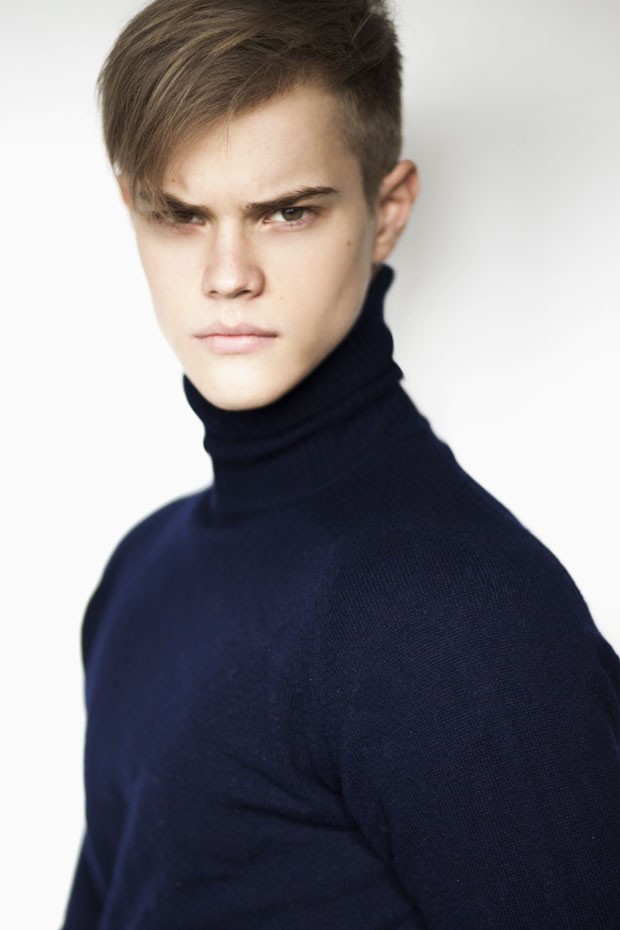 The very promising Mark Valge from Star System in Estonia is the latest to answer our exclusive Q&A. Mark is also represented by 2morrow Models in Milano, Wilhelmina in NYC and Core in Hamburg.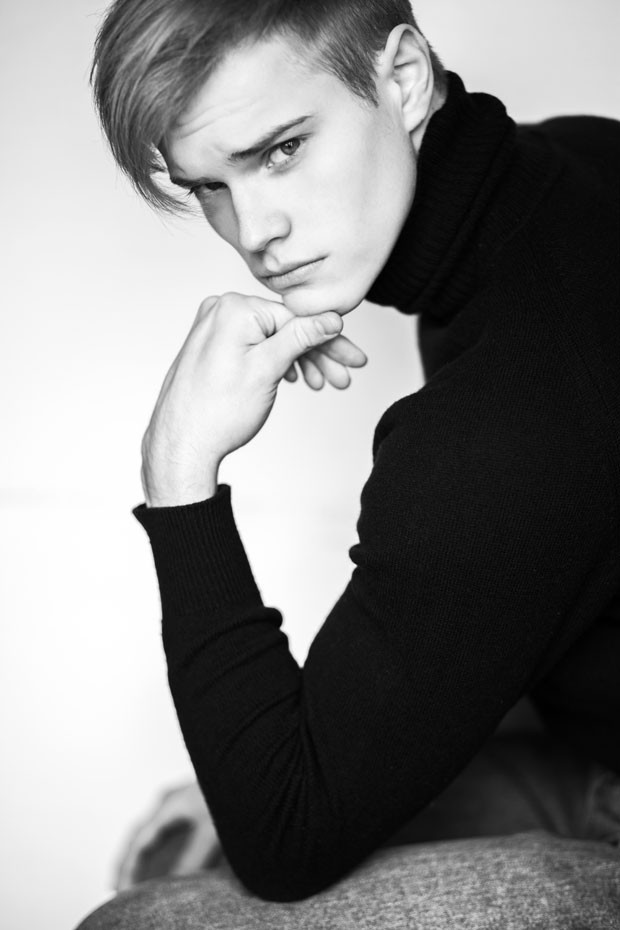 Who is Mark Valge?
Mark Valge is a 21 year old part time model and student from Tallinn, Estonia. His mother agency is Star System in Estonia and also he is placed with 2morrow in Milan, Whilemina in NYC and Core in Hamburg. Mark enjoys playing basketball because he has been playing it for ten years and has a little height advantage over others. Working out in the gym is his new passion. Also he never says no to an opportunity to travel somewhere, he just loves travelling and seeing new places.
How were you discovered?
I was working at a local sports store back then when a little red headed woman approached me and started asking questions about modelling and taking pics (first polaroids). It was a bit awkward then, but at the same time I was really flattered that she thought I have model potential. Well now I know…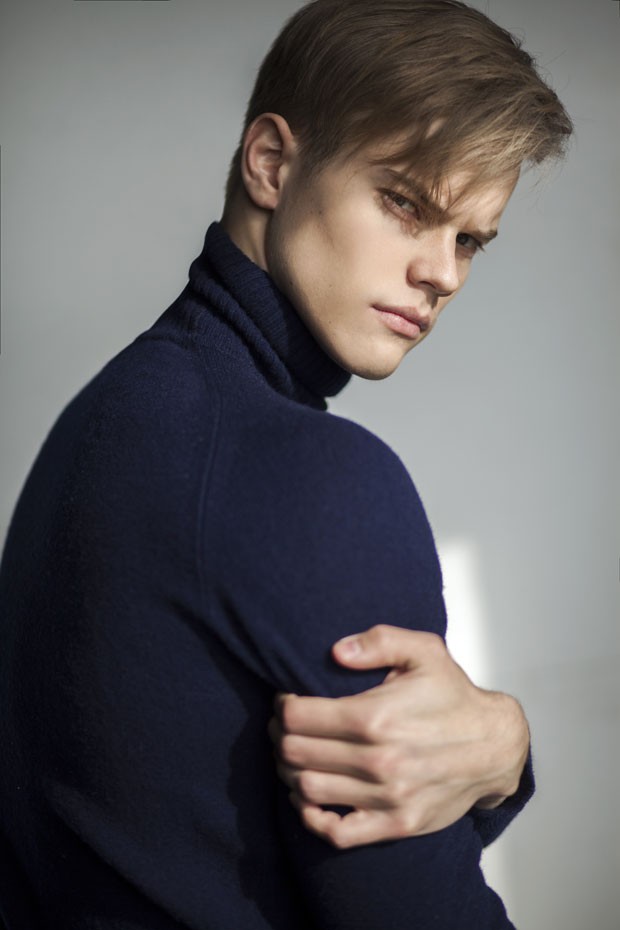 Your personal passion or hidden talents?
I really enjoy playing basketball and hitting the gym, really. I don't consider myself as a talent in some area, but maybe I have a yet to be discovered comedian skills, as I do joke around a lot. Sometimes even too much and in inappropriate situations.
Ten years from now (you will be…)?
Depends, if I manage to kick off my modelling career successfully then I'll be living most of the time somewhere else than in cold Estonia. Probably New York or Milan. And I have done some big shows and campaigns. But, if modelling doesn't work out, then I'll be at least a middle class manager in some bank or in some companie's financial department.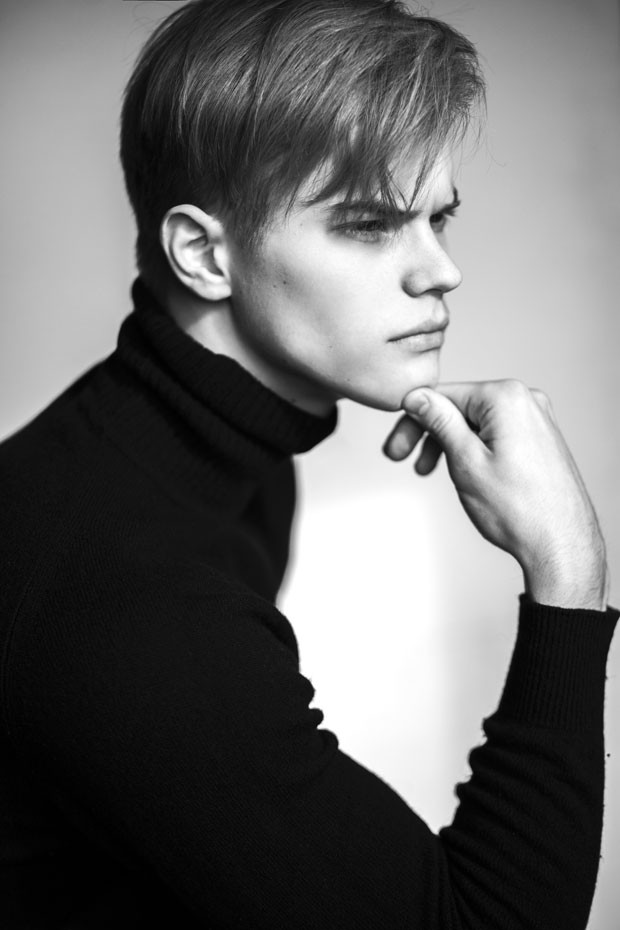 Your favorite word?
Patzan. It's a russian word and basically means scumbag
What's no fun?
Cardio, it's just so boring. Every time I do cardio I'm just checking the clock to see how much time is left. Exams and preparing for it, that ladies and gentleman is no fun at all.
Who's your favorite Supermodel?
Tyson Beckford.
Instant gratification?
Hearing that I can travel somewhere with modeling. I am an explorer by nature and love to see different places around the world.
Current 'eye candy'?
Porsche Panamera, just love that traditional big-eyed front look and that slick rear end is nice looking as well, not to mention the performance and speeds that car delivers.
Movie you are looking forward to?
I think Avengers 2 when it comes out. Minions might be a good future candidate also, but there is still too much time left until the movie is being released.
Your Dream modeling job?
I really like catwalks, so my dream modeling would be doing an exclusive show for some big brand in New York. And doing campaigns also.
What's your beauty secret or essential grooming routine?
Don't have a one. Just wash my face with some kinda face gel every evening. #Allnatural

A quote that sums you up:
One day at a time and/or all is well that ends well
Photos by Levvis Benuchi.