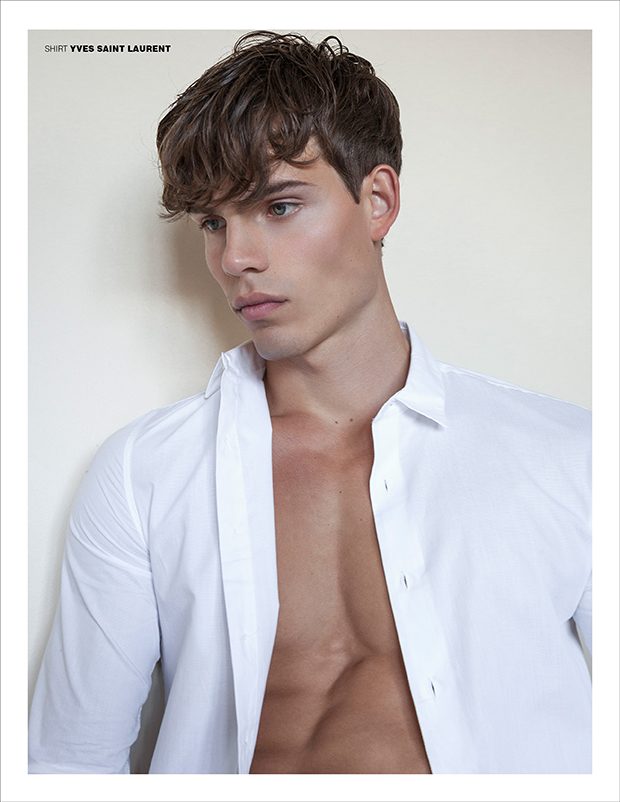 The transition from autumn into winter is marked by an uptick in social occasions. The holiday season is one punctuated by parties and get-togethers, and as you start thinking about your outfits it's worth also thinking about accessorizing with the right hairstyle.
image: Orri Helgason for MMSCENE
You may already have a signature haircut, but during the holidays it's your time to truly shine with an edgier or more sophisticated look, depending on the occasion. Here are a few tips to help you find a showcase holiday style: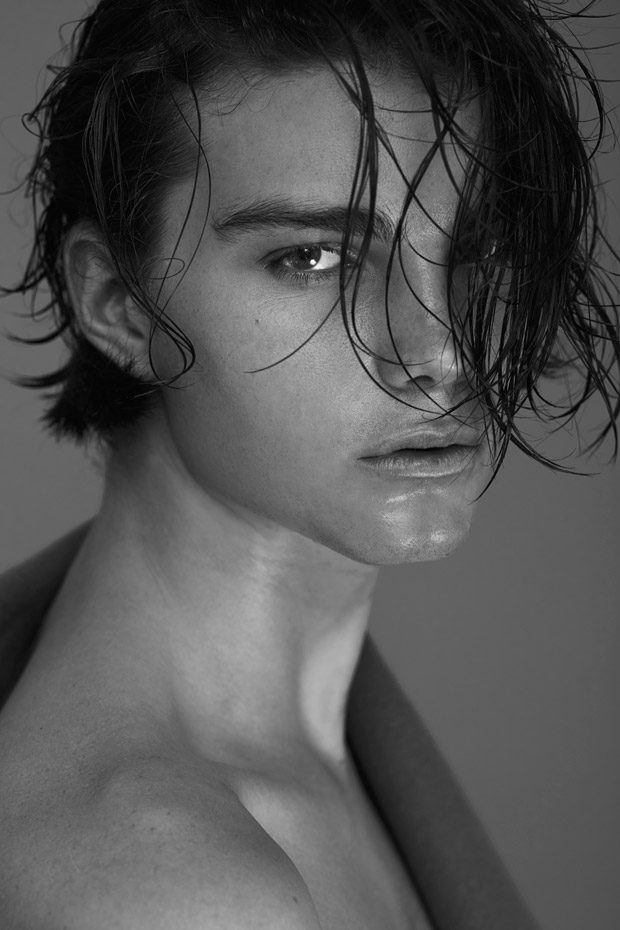 Eli Osborne by Mikey Whyte for MMSCENE
Looks for casual events
If you're planning to attend a friend's dinner party or more informal affair, your hairstyle can be similarly relaxed. An artfully dishevelled style is one that can be both glamorous and relaxed, perfect for this type of occasion. If you choose a dishevelled style you'll need the right product to show off the texture properly. Work in styling product like a gel or mousse before blow-drying, for added volume. Go bigger than you normally would, in the name of holiday fashion.
For a wavy or curly style with a textural finish, enhance natural waves with a curl-enhancing hair product and finger comb after blow-drying. A disconnected cut can also be a cool option for holiday parties, and these provide a great deal of versatility depending on styling. When you visit your stylist, ask the barber to use a razor or point cut for texture. You can then style with your fingers before the party.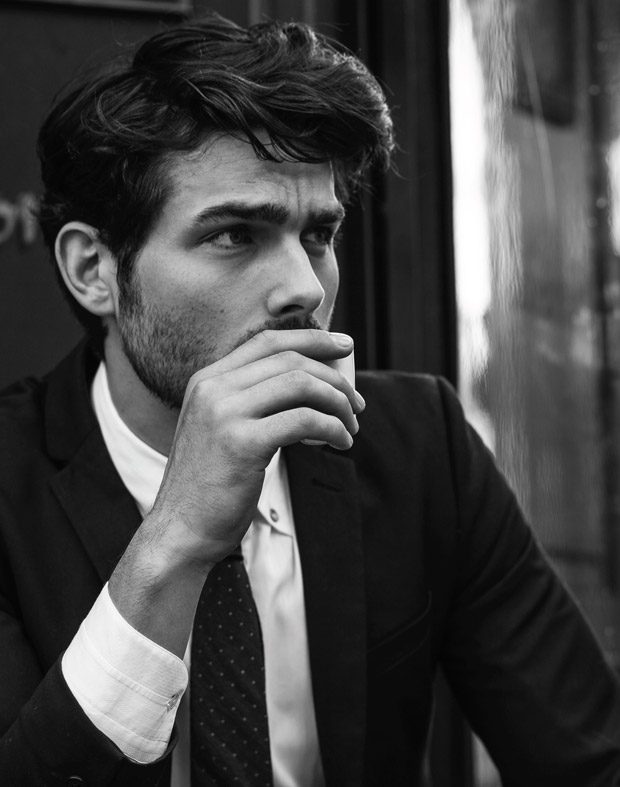 Michiel van Wyngaarden by Raphael Delorme for MMSCENE
Looks for formal events
On the other hand, bedhead won't work if you're attending a black tie event. In this type of occasion your hairstyle should be as smart and orderly as your suit. In this case, a traditional look is preferable. Classic styles include a slicked back look. Ask for a short back and sides at the barber for a clean, tidy and traditional style. You can always leave a bit of length at the top to add versatility. With this type of haircut, you can change the look depending on how it's blow dried, whether it's all slicked back or parted on the side.
A side-parted quiff can be both modern and traditional, if you have longer hair on top. To match a formal tuxedo, apply a hair product with loads of shine for a polished, refined appearance. Slick, high-shine hairstyles are a natural fit for formal clothing. Styling products to use for formal events could include pomade, grooming cream, or even a hairspray when you really need the style to stay in place. Apply your product, then use a comb to sculpt each hair into place. You can even take it a step further and go for a wet look. For this type of style, towel-dry your hair and then apply the wet look product, such as a gel or hair gum. Let it set naturally.
You're going to be photographed at a black tie event, so you want something that will keep every hair working as part of the style, and good product is an essential piece of the puzzle. Another thing to remember if you anticipate photos being taken is you want a style that's not overly trendy, or it may end up being a ghost of Christmas past you don't want to revisit. Still need a hairstyle? You can derive more inspiration from the latest London looks at the London School of Barbering.