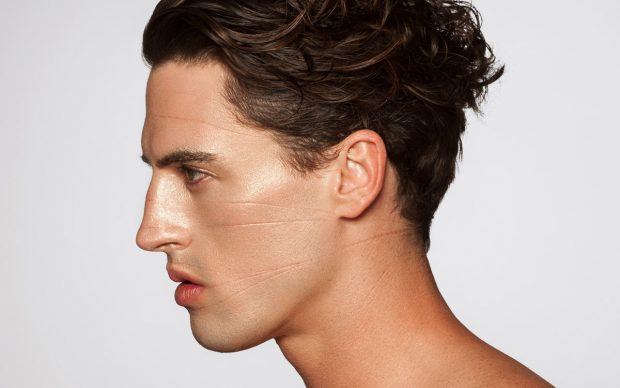 Getting ready to step out today includes something more than just a quick shower and a shave, a bit of aftershave and a spray of deo and a quick swipe of a comb. Think you are ready to step out? You might be, however if your face actually flares up when you shave and the exposed skin momentarily burns when you step into the sun, then you suffer from the saga of the super pale!
Fighting this never ending battle is possible, however with a special regimen battling both shaving and sun exposure irritation. Today male beauty and grooming regimen is on a par with female routine, and if you are going out of town, you are sure to carry as many products as your girlfriend or sister. Thus, it comes to the simple selection.
YOU ARE WHAT YOU EAT 
No face cream, mask or a pill are to help you if you are not able to get your nutrients in order. A well balanced and healthy diet is pivotal to your already in place daily skin care. If you are already suffering from breakout or dry skin, you will have to find a way to remove the causes of the same. This is not easy, simply said as everything it's a trial and error process. Yet you are to start with the basic, a massive intake of fast food, is sure to result in oily skin which may take you into inflammation issues and so on. Therefore yes, you are what you eat and so is your skin.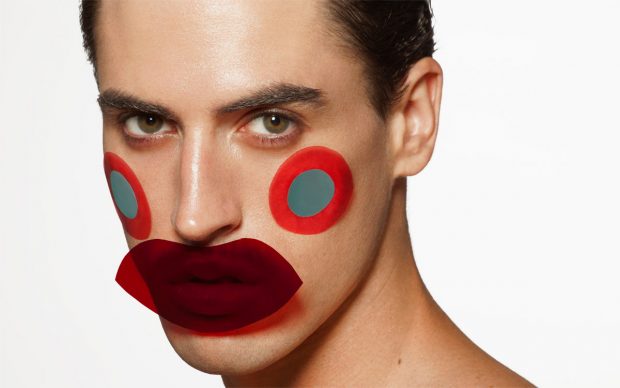 The best way to start – minimize sugars and up the water game. If this is a problem you are aware of, trying installing some of the water drinking apps, which are to alert you every hour with a subtle drop sound it's time to take that glass of water. In a pile of useless notifications, this one is more important than a phone call, both for your skin as well as your health. Bout the sugars, we know it's hard but if you do not buy that chocolate, you won't eat it.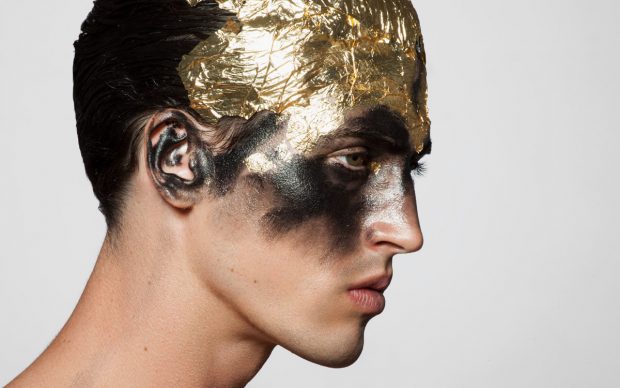 SUN SHIELD ON 
Your skin has on its own sun blocking melanin cells which are grateful for everybody's golden then, yet if you are not able to ten your skin has a much lower dose of melanin. Thus you will have to go into an aggressive mode to protect your skin. The levels of UV rays are unparalleled breaking the records with each summer, even in the early spring days the exposure is so strong it may cause wrinkles, burns, freckles and even cancer.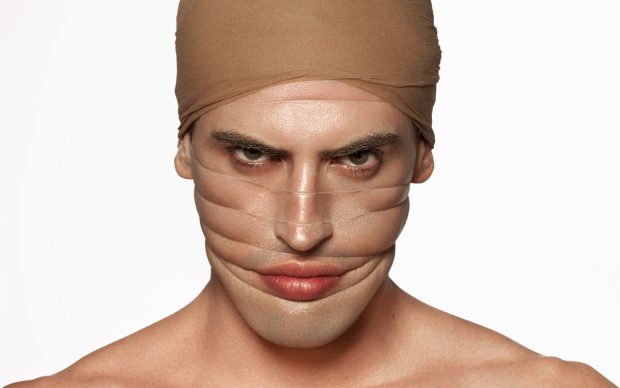 Not being directly exposed to the sun does not mean you do not get your share of damaging UV rays, the shade itself is not enough of the protection. What most of dermatologists recommend is replacing your daily moisturizer with an UV protective cream, even a sun blocker. Furthermore a sold SPF 30 is also to provide good hydration to dry skin and protect from UVA as well as UVB rays. If you are hitting the seaside, make sure you are using a water resistant sun blocker. MMSCENE recommends: Coool Dry Sport from Neutrogena with new MICROMESH™ technology that allows sweat to pass through while sun protection with proven water and sweat resistance stays on.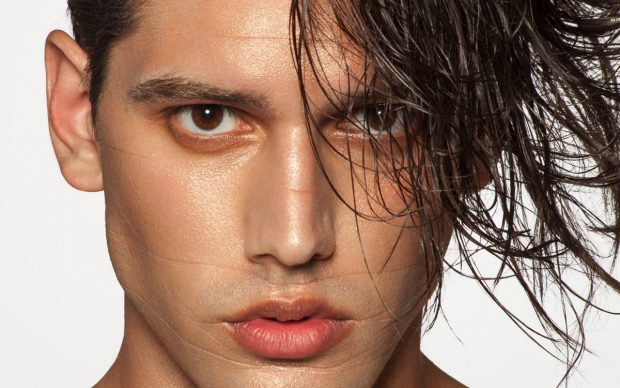 IRRITATION BATTLE
The best way to protect yourself from shaving irritation is using a shaving gel, the more fair your skin are there's a bigger chance of a shaving irritation. Often fair skin guys for that reason opt to trim or simply grow a beard. Still, man forget this is the new millennium and while shaving was a scary task in the hands of a professional barber many available products today have entirely changed the routine.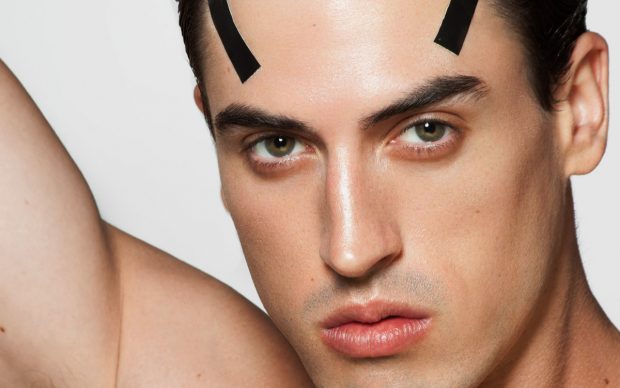 A good solution is switching your shaving cream to a shaving gel of your choice, which has many roles. At the same time the gel is designed to protect your skin from ingrown hair as well as possible redness. Furthermore it provides the very important hydration, which will enable the razor to glide more easily at the same time reducing the possibilities of razor burn as well as various irritations. MMSCENE recommends L'Occitane Cedrat Shaving Gel.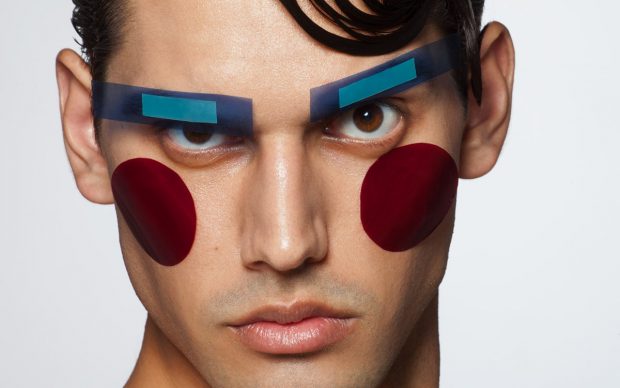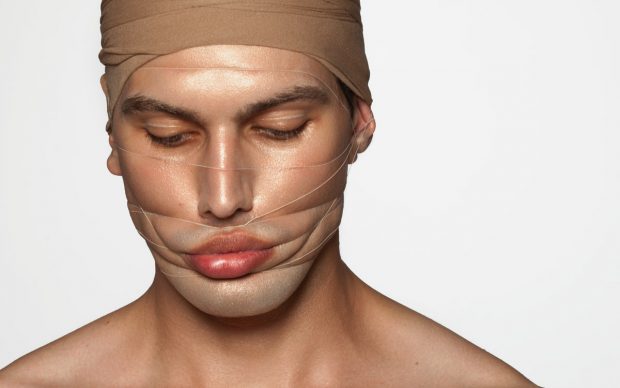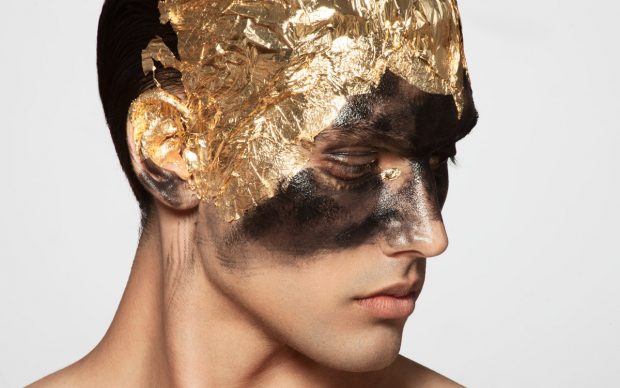 Finally, it all comes down to moisturizing, but at the same time do not forget to stay hydrated. So go grab that glass of water!
Words by Ana Markovic; Photo by Emanuele Savoia; Make up and Hair  Ildana Khalitova; Retouching Oleg Agafontsev;  Models Garrett Righele and Joel Neven at Major Models Milan.