Writing stories of beauty and fashion may not be an easy task, especially if you are in the men's beauty industry. There are lots of women out there who love everything about fashion and beauty industry and consider themselves experts when it comes to brands and trends. However for men in this game, the situation is simply said difficult. While, not every makeup lover can become a successful beauty blogger finding an expert for men's beauty and grooming products is even harder. [Photo Trent Pace for MMSCENE]
So what does it take to create an interesting beauty blog and attract readers?
It may seem like a needless thing to say, but you would be surprised to know that not all people realize that beauty blogging is not just about posting stories, videos and photos. If you seriously plan to become a fashion blogger, you must be ready to give it a lot of your time and effort, let alone money. Blogs don't pop up out of nowhere, and they don't become popular by sheer chance. So before plunging into the world of beauty blogging, ask yourself this: do you know how blogs work? Do you think you know all the technical details of maintaining a blog? Do you know how to promote your blog and attract traffic? If you are not sure you can say "yes" to all of this (and even if you are sure), it's time to do some research. Do words like HTML, CMS, hosting, domain and SEO scare you? Well it's something you will have to become familiar with, in case you are still adamant about starting a fashion blog. If you have friends who have knowledge and experience in all of the above, consider yourself very lucky. If not, you are in for some self-education — or expenses, if you are thinking of getting some professional help.
While the women's beauty and makeup blogs niche is quite saturated when it comes to men the situation is quite opposite. Even tho by the latest reports men are spending as much if not even more than women on beauty products! We explored the phenomenon a few issues back in our print magazine MMSCENE, noting more when it came to spending $50 to $100 dollars a month men are shockingly in the lead, with 20% of them willing to set aside the amount while that is only 19% of the female population.
Nevertheless, after you come to grips with the technical side of an issue, think about the main idea of your blog. You have to be original; otherwise you'll just drown in the ocean of mediocre, dime-a-dozen fashion blogs. Think of what you like most, what inspires you most, think of your own, special style — a way of presenting your content to readers. If you always have something to say, if you can think out of the box and offer your point of view in a special, appealing manner, you definitely have a chance to become one of the great beauty bloggers.
How important is the social media?
The way to achieve success in this niche is to use the overall power of social media, that is a combination of blogging (good writing!), instagram (eye-catching images as well as Instagram stories), Snapchat as well as YouTube! Successful men in this game are mixing the media, and using every possible outlet. The niche is also allowing men working in the modelling industry to branch out and create a business for themselves. Models who are already using instagram as their online portfolio, with a strong following can easily monetize the beauty industry.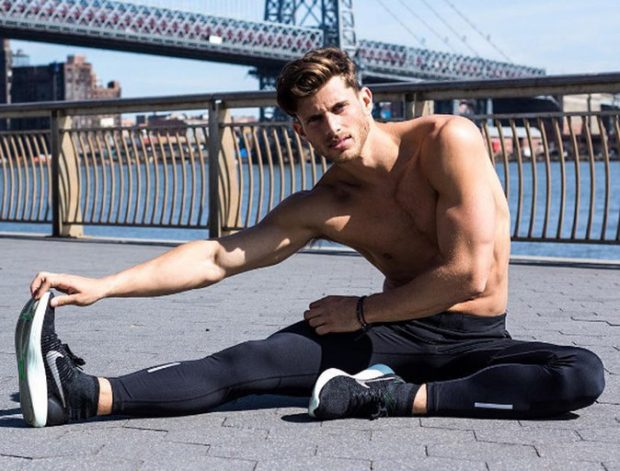 Photo © @barrettpall
A good example is American model Barrett Pall who mixes his writing skills along with fitness routine advice as well as beauty and grooming tips. Pall who is an avid instagrammer, also runs a YouTube channel and writes a blog (ArtisanandKing.com) discussing everything from workout to love life and politics. (Photo Instagram @barrettpall) While Pal is a strong writer as well, and knows the model industry inside out he managed to mix the medium into a successful career of an 'influencer'.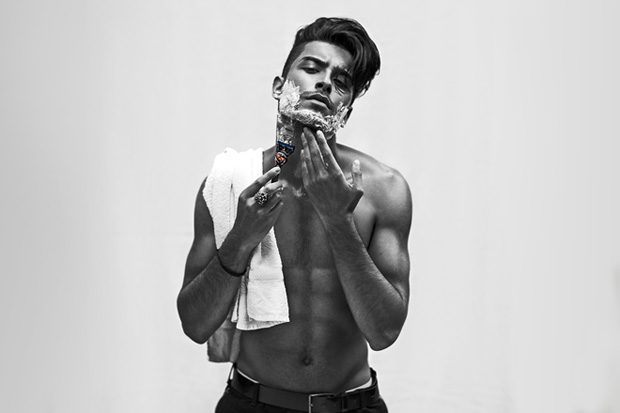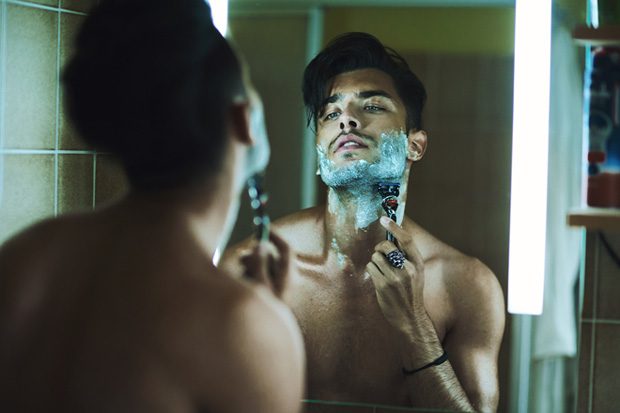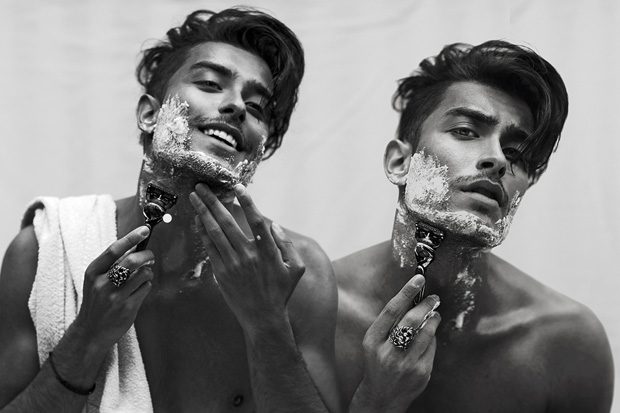 Images Instagram @tonimahfud
Having millions of followers certainly allows you to branch into various assets of the industry, such an example is the striking London based artist Toni Mahfud. Thanks to his massive following he promotes his art, but also works on various beauty and fashion campaigns, both for his social media as well as YouTube channels.
Toni has worked on multiple beauty collaboration, for example he collaborated even with giants such as Gillette. The company regularly partners with Mahfud, and with a following of almost 3 million on Instagram this is hardly a bad deal for any company. His social media platform in addition to the campaign and promotions, allows him to showcase his art, which you can see also on his beauty chanel, you can follow Toni @tonimahfud on insta.
What Mahfud as well as Pall do well is integrate all scopes of social media, while posting on instagram they are able to also share the stories on their web blogs as well.
Creative writing ideas: paint a picture with your words
It goes without saying that creative writing is a big part of the job that a beauty blogger does. It's really great if you understand beauty industry well and if you know what's what when it comes to makeup and fashion brands and all the trends. But are you a good writer? Can you share your ideas in a way that would get them really interested and invested in everything you say? Don't worry; you don't necessarily have to be a brilliant writer to make classics get pale with envy, but you do have to work on improving your writing skills, always.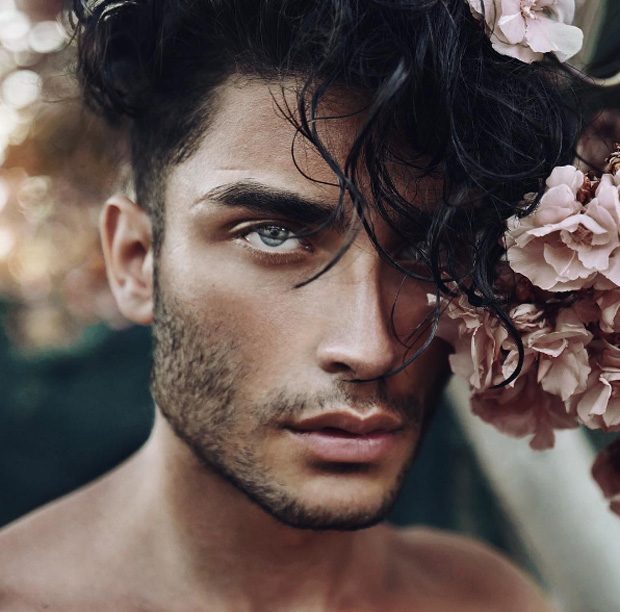 Photo: Ingstagram @tonimahfud
Here is some writing advice that might help you:
1. Forget about all the junk words and fillers. Cuz, like, you know, they, uh, useless and don't contain any useful information.
2. Write every day. Never say you are out of ideas, ideas are always there — from what dreams you had last night to what you would chance about today. Naturally, this doesn't involve only writing for your blog. You can make a habit of writing your thoughts and ideas down whenever you feel like it.
3. Read as much as possible. Not just other beauty blogs and fashion news. Read books, some really good books — how else will you understand what beautiful writing must look like?
4. Work on your grammar and spelling. Seriously, there is nothing more repulsive, awkward and cheap-looking than an illiterate rant.
5. Learn to listen to useful criticism. No one is perfect, and neither are you, there is always a way to grow.
6. Don't use complex words, write as you think, make it straight to the point and try not to use splendid generalities.
7. Learn to enjoy writing.