Filip Timotijevic has a few Fashion seasons under his belt, he has walked top runways in Milan and Paris and also had his taste of working in Asia. For our MMSCENE January 2016 (out now in print & digital) shoot he teamed up with Paris based Fashion photographer Franck Glenisson. Filip is represented by MP Paris as well as FOX Fashion Agency in Belgrade.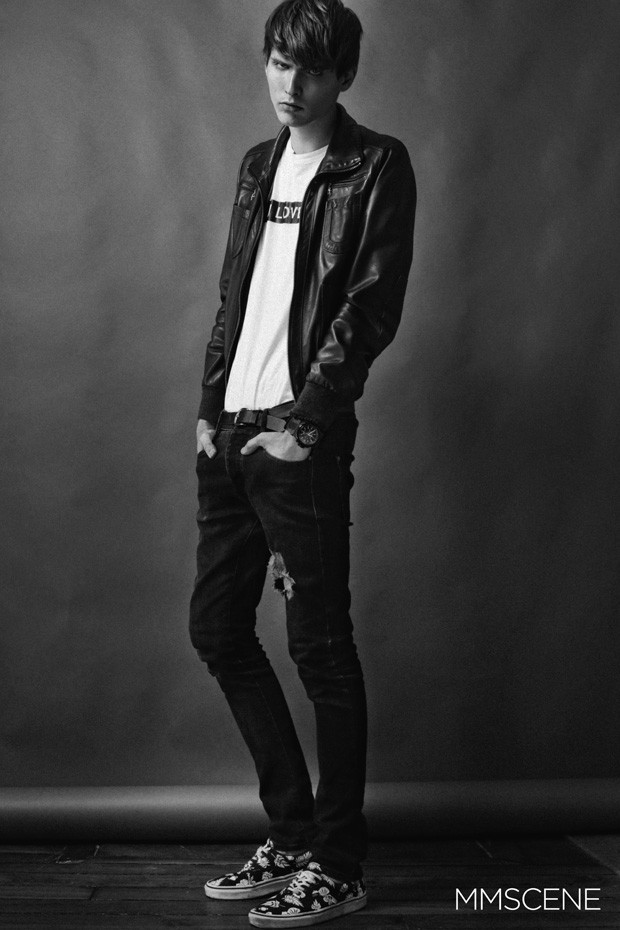 Who is Filip Timotijevic?
22 year old guy with a lot of experience as a model, who enjoys cooking, dancing, music, traveling, meeting people, and having fun.
How were you discovered?
I was discovered on the Serbia's Got Talent TV Show, as I was dancing in a grope in semifinals my mother agent saw me on the national TV. I was contacted through a make-up artist from my agency that was working on the show at that time. She asked me if I'd like to become a model and I decided to give it a try, considering a lot of my friends have been telling me to do so for years.
If you weren't a model what would you be?
Well, if I had never started modeling I would probably still be studying Biology right now.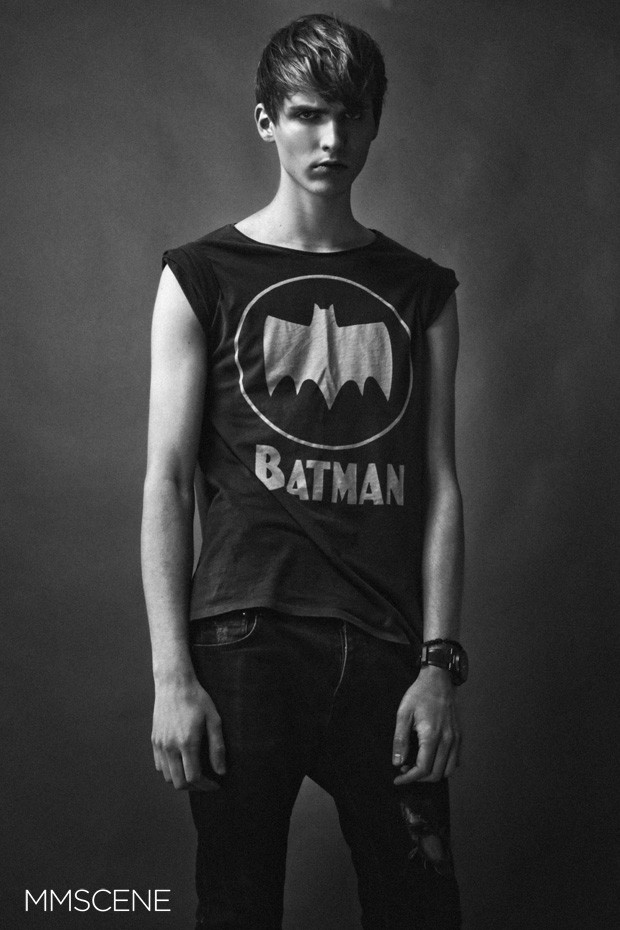 Your personal passion or hidden talents? 
I have a big passion for food and dancing, I really enjoy cooking, and I was always in love with dancing and music.
Ten years from now (you will be…)?
Currently I'm studying Economy and also working on my language skills, but my biggest wish is to be a Chef one day and hopefully open my own small restaurant one day.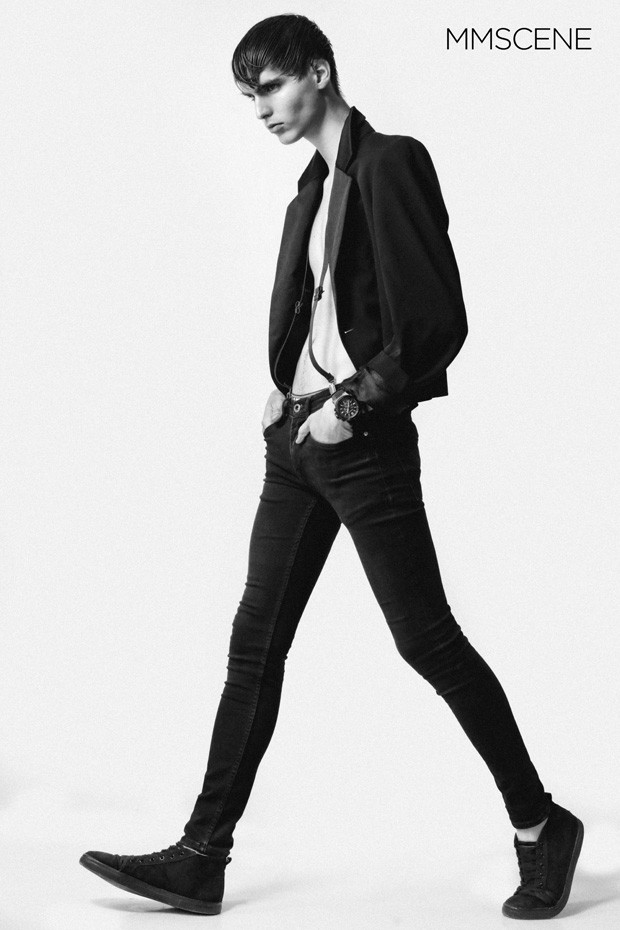 Favorite word?
"Mića" it's a nickname that my 2 year old nephew gave me.
What's no fun?
Washing dishes, cleaning the house and playing football.
Instant gratification? 
Getting a hug from my little nephew.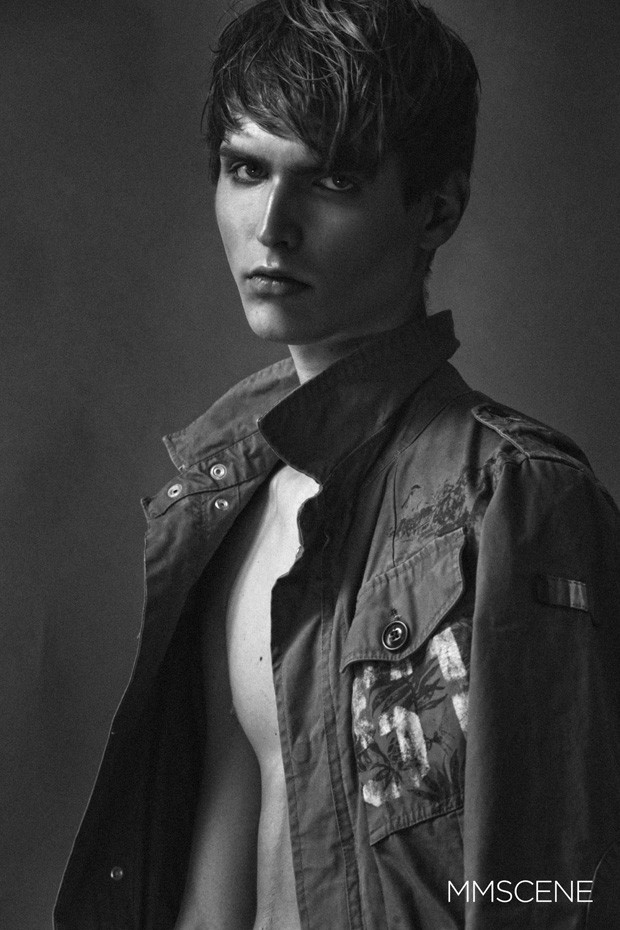 How would you describe your style?
I haven't really thought about it but I gather my style is a combination of what I like with what I can afford.
Favorite movies?
"Dennis The Menace" from 1993, and "Old Dogs" with John Travolta and Robin Williams.
 Your Dream modeling Job?
International campaign for Tom Ford!
You work both in Europe and Asia, which do you prefer? 
Definitely Europe it's less exhausting, less stressful. And it has better and more coveted jobs.
You walked for labels such as KENZO in Paris and Neil Barrett in Milan in addition to other top brand shows. What's your advice to young models going for the first time into the castings before the fashion week?
Just be yourself, and be confident. Do not be insecure, or too cocky on the castings.
Your video from a shoot in China recently went viral and had over 25 million views so far, do you know who made the video and how it all started? 
Actually my mother agency asked me to send them some videos of myself posing so they could show it to the new models coming into the agency. So I just sent a clip from one of the catalogue shoots of me posing. After my mother agency shared one of those videos on their Facebook page, few of the blogs shared it and it just went viral.
What's your beauty secret or essential grooming routine? 
Just washing my face with Dove soap bar before I go to bed and after I wake up, and also cleaning my face with only medicinal alcohol after shaving. Nothing more, nothing less.
What's on your current playlist?
Adam Lambert – Ghost Town
ZHU – Faded
Kiesza – Hideaway
Mr.Probz – Waves
John Legend – Made to Love…
A quote that sums you up:
"There is no royal road to anything. One thing at a time, all things in succession. That which grows fast, withers as rapidly. That which grows slowly, endures."– Josiah Gilbert Holland
Photography and makeup by Franck Glenisson (www.franckglenisson.com), for the makeup Franck used Make Up For Ever.