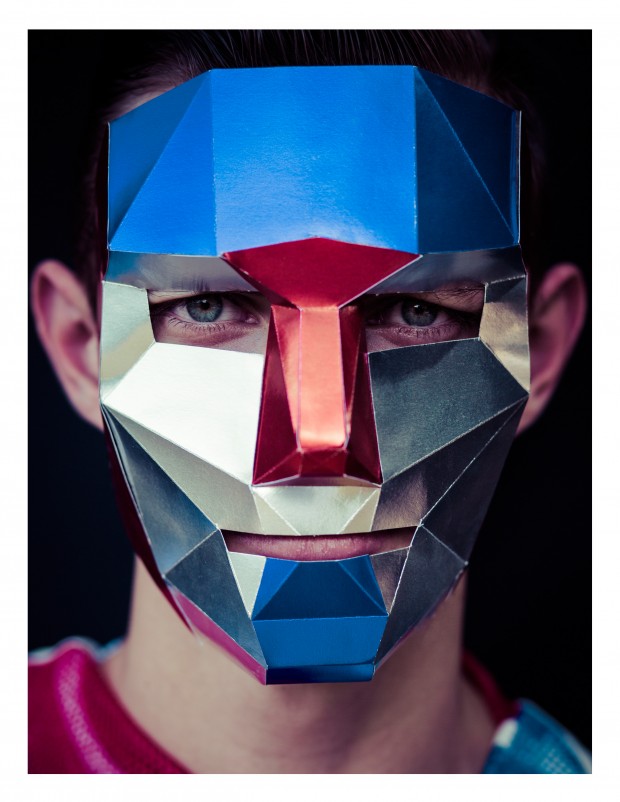 Coming on our MMSCENE February 2016 pages from South Africa is an eye-catching collection by the promising fashion Designer Roman Handt whose designs were photographed on a set by Neil Roberts with styling from Gavin Mikey Collins. Posing in the pieces from designer's Spring Summer collection is model Wesley at Fanjam Models.
Roman whose based in Johannesburg presents a refreshing wave of creativity coming from South Africa, his designs take the street wear to an avant-garde level. Handt is unafraid to experiment with unconventional materials and unexpected form. We sit down for a talk with the designer, talking creativity, local scene and daily routines.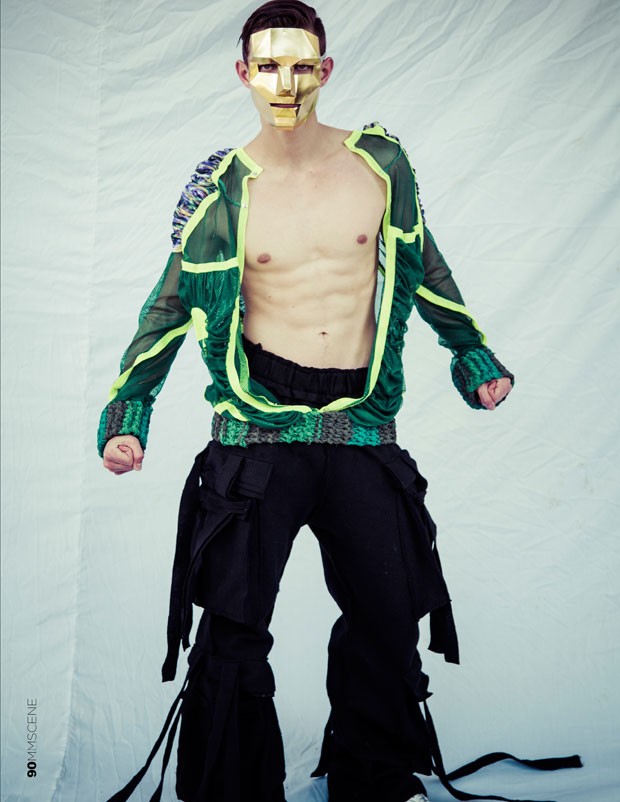 When did you start thinking about designing clothes for a living?
When I started getting into music, artists that reinvented themselves always grabbed my attention. I just started high school.
Does fashion run in your family?
My family are complete individuals where creativity is an asset – looking back, we were always allowed to express ourselves and clothing was a part of that.
How would you describe your style, and do you wear your own designs?
I wear almost nothing else. I design for a person that expresses themselves through their personal look. They could be anyone.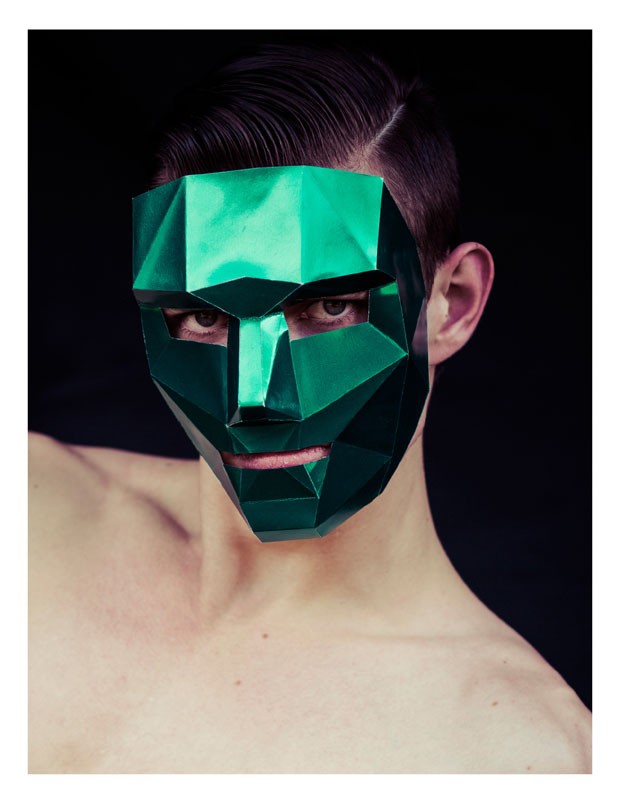 Who would you love to see wearing your designs?
People that get excited about a garment I have designed with them.
What is the most unconventional material you have ever used in a design, and what does an average look of yours consist of?
Textiles of all kinds excite me – there are to many to mention. I tend to place a really sculptural piece with something that is 'free hand cut' – a spontaneous look.
Do you give your collections names?
ALWAYS
What's the worst thing about designing?
Time management.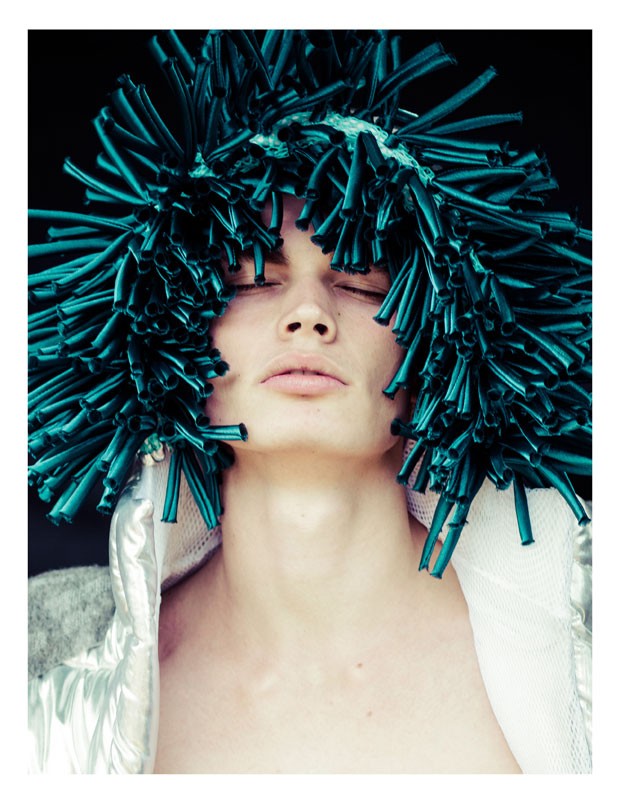 You are based in Johannesburg, how would you describe the local fashion scene?
Really diverse – I really enjoy the vibe of the people.
Models clad in your outfits look like Super Heroes, but are you thinking of a real life guy when you design?
When the looks are stripped down to their essential pieces, they are actually quite simplistic. I always design with a person in mind.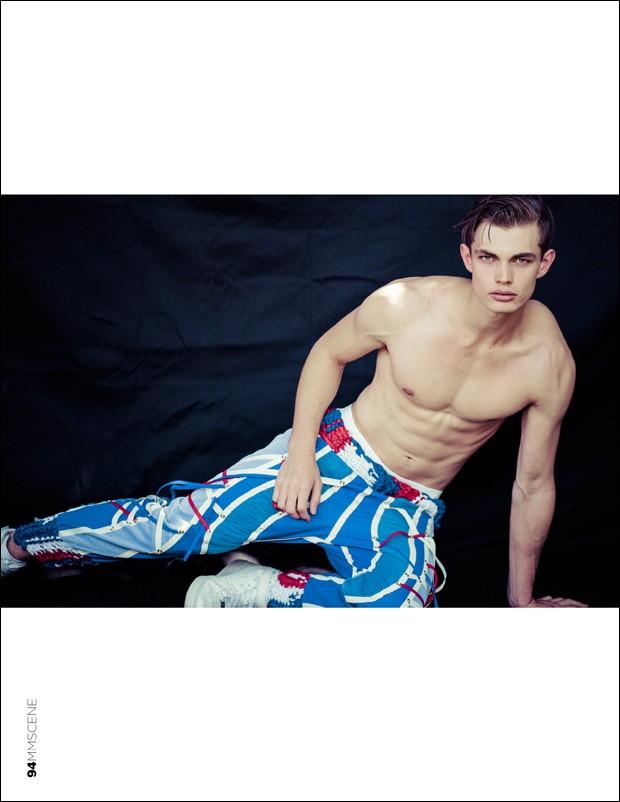 Any pet fashion hates?
They are only seasonal at this point.
Are you a night owl or an early bird?
I enjoy both – designing late at night is really a luxury and fun, technical aspects get resolved faster with a clear mind.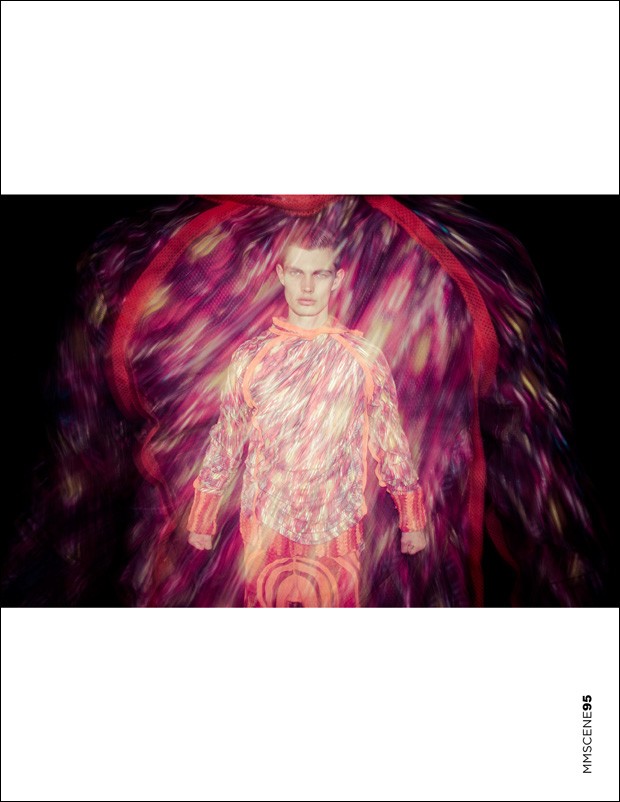 What's your favourite emoji?
The one with the hand over his eyes – don't know his name – I like using him – he is very diverse
What makes you really happy?
Music.
All clothing from ROMAN HANDT SPRING SUMMER collection – www.romanhandt.com
Photographer Neil Roberts – www.herocreative.co.za
Stylist Gavin Mikey Collins
Model Wesley at Fanjam Models