During the Milan Fashion Week Men's we teamed up with breakthrough star on the modelling scene PARIS BROSNAN for MMSCENE cover shoot as well as an exclusive interview by KATARINA DJORIC. We talked with Paris about the start of his modelling career, his favourite projects so far, as well as his personal style and how he spends his downtime.
Who is Paris Brosnan?
A Friend, a brother, a son, a student of life, an authentic and passionate person.
Read more after the jump: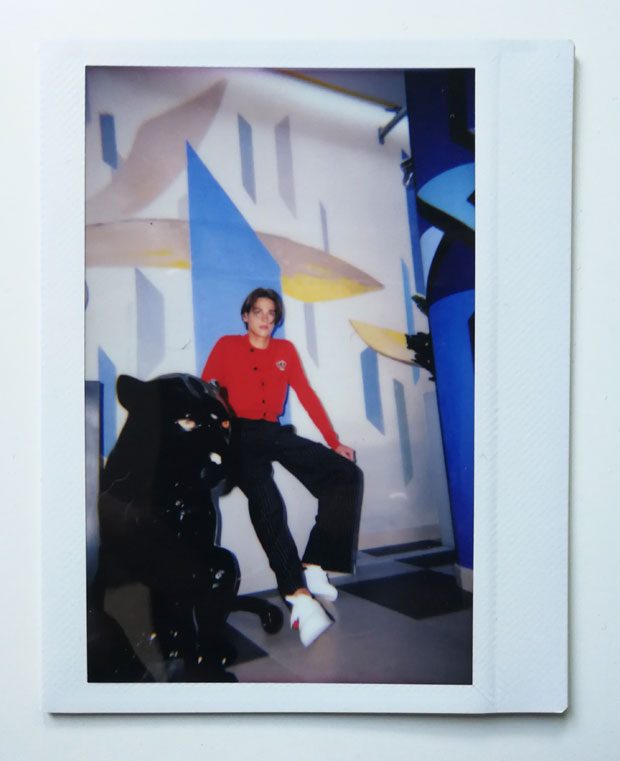 What are your aspirations outside of working in fashion?
I aspire to be a filmmaker, director, and producer…to travel and to be happy.
How do your parents feel about the fact you're working in the fashion industry?
My parents are supportive and proud of me.
What is your favorite moment working for Dolce & Gabbana?
My favorite moment working for Dolce & Gabbana was witnessing the genius of Domenico Dolce and Stefano Gabbana backstage where the real show takes place. I was honored to wear their incredible creations and to represent their masterful vision.
Describe your personal style?
My style is simple and comfortable. I have a laidback approach to fashion, until I like to get dressed up.
If you could raid anyone's wardrobe, whose would it be?
From time to time I raid my brother's closet. But I would love to raid Virgil Abloh's and Ian Connor's as well.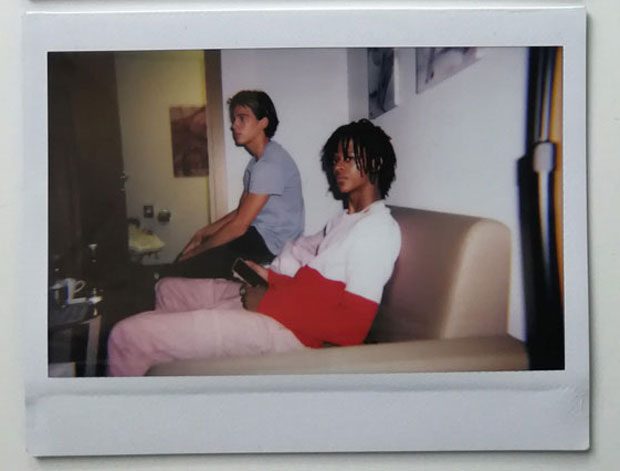 Who are your role models in the industry?
My role models are Dad, my brother, Dane Reynolds, Kai Neville, and Hedi Slimane.
Who is your favourite designer/brand at the moment?
My favorite designer's and brands at the moment are YSL, Calvin Klein, Off-White, Bleú Salt, RVCA, and of course Dolce & Gabbana.
What designer/brand would you like to work for in the near future?
I would love to work for Ralph Lauren, Giorgio Armani, and Prada. 

Who do you follow on Insta?
I follow my friends but also anything I find interesting or artistic.
What is one thing people would be surprised to know about you?
People might be surprised to know that I make pottery and love capturing underwater photography.
What superpower would you like to have?
Teleportation!
If you were an animal, what would you be?
If was an animal I would be a wild dolphin in Hawaii.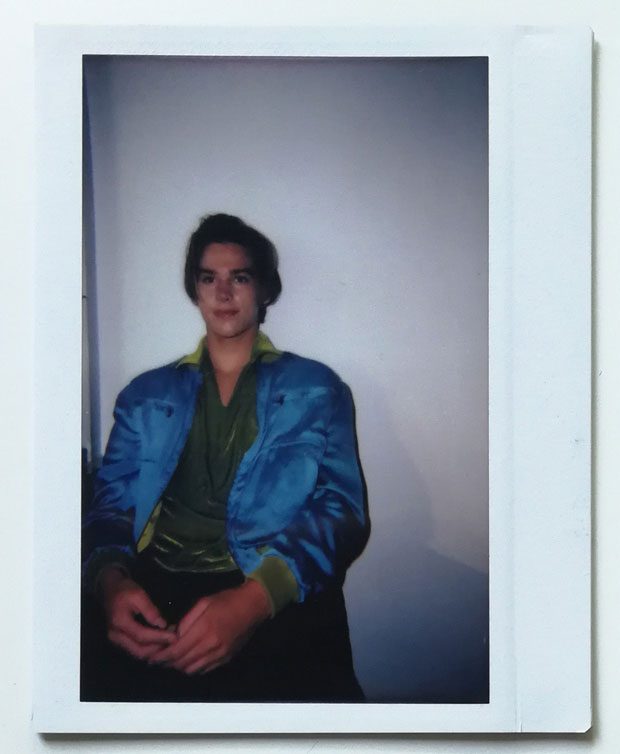 What is your favorite way of spending your downtime?
My favorite way of spending downtime is surfing and playing music.
Where is your favourite place in the world and what makes it so special?
My favorite place is Kauai, because of the natural beauty, amazing waves, cool people, and good vibes.
If you were stranded on a desert island, what 5 items would you take with you?
I would take a guitar, a surfboard, a machete, a canteen, as well as a striker and flint.
Who is on the guest list for your ideal dinner party?
Shane Borland, Alex Midler, Tyler Correll, Brandon and Dylan lee, Myles O' Neil, Christian Combs, and Nash Grier at my house in Malibu.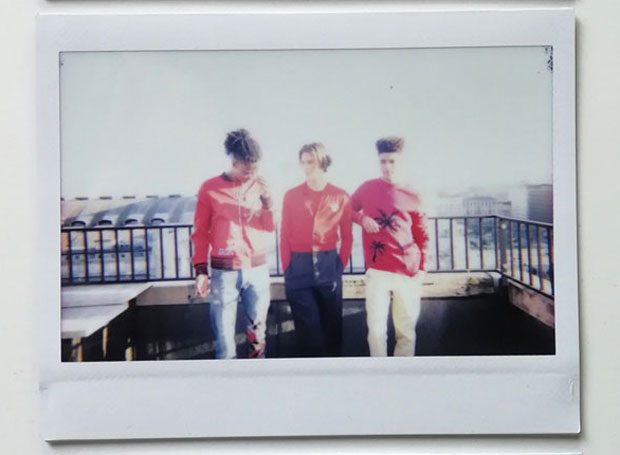 What's on your playlist?
Bob Marley, Peter Tosh, The Beatles, The Doors, Rolling Stones, A Tribe Called Quest, Slightly Stoopid, Big L, Chance the Rapper, Pac and Biggie, Nirvana, Steely Dan, The
Garden, Felly, Mac Demarco. I have a very wide variety of music taste. From classi vinyl's to SoundCloud.
What song or album could be the soundtrack to your life and why?
Soundtracks are so personal.
What three films could you watch over and over again?
Big Lebowski, Fight Club, A Clockwork Orange
What are your career plans this year?
My Career plans this year include working for a United States Senator and walking the runways.
Keep up with Paris on Instagram @paris.brosnan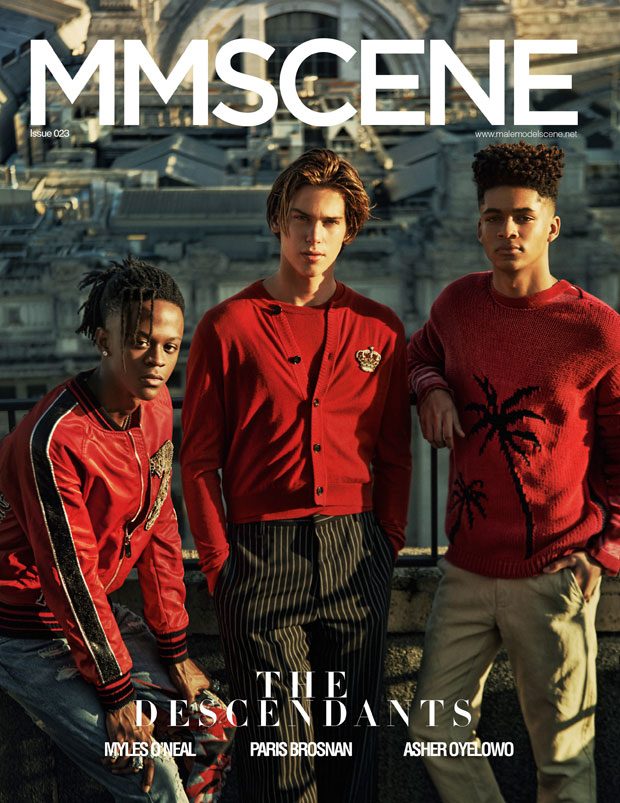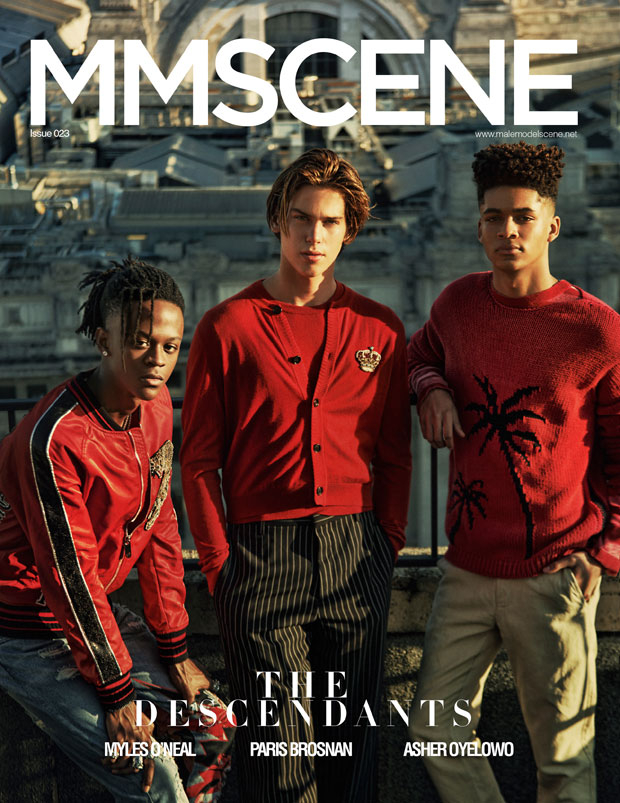 Available now in print & digital, find June 2018 and our previous issues in MMSCENE SHOP.