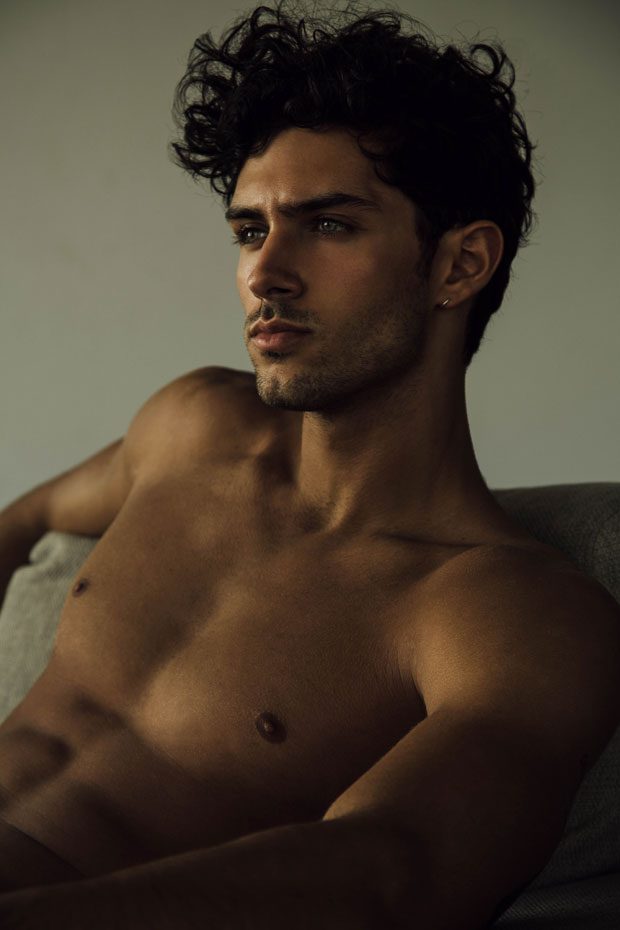 Top model STEVEN KELLY in an exclusive MMSCENE Portraits online exclusive by Jon Wong photographed in Los Angeles. Steven also sits for an exclusive interview with our Editor ANA MARKOVIC. Steven is represented by IMG Models worldwide.
Scroll down for more of the shoot and our interview with Steven: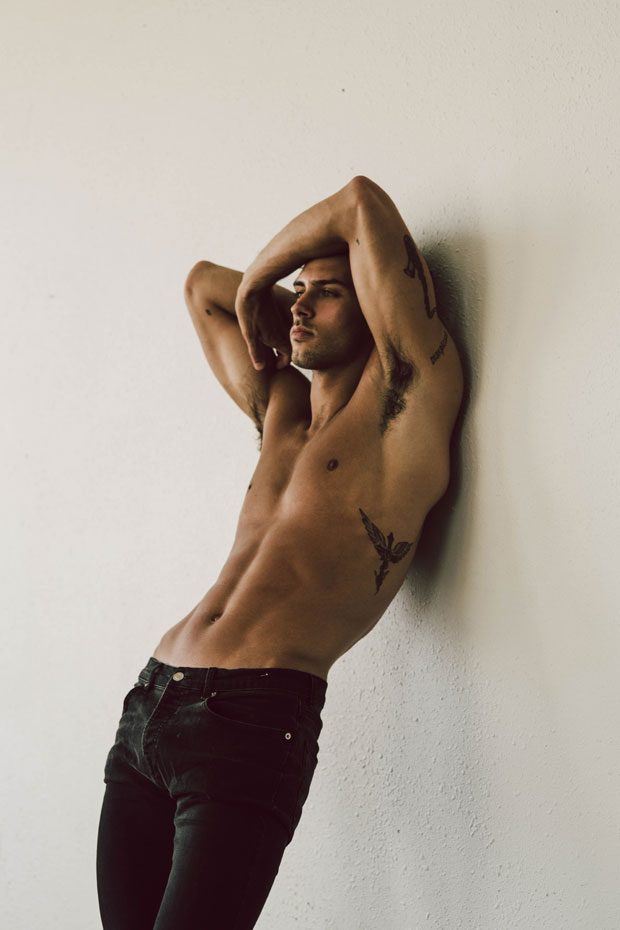 How did you start modeling?
I was scouted at a social media event in New York City when I was 17.
What is your favorite sport?
I am huge sports fan! Football would have to be my favorite- GO REDSKINS!
What exercise do you do to get a sculpted body?
Weight lifting 4-5 days a week and cardio on my off days.
What's the best exercise to get a six pack?
Plank, for sure.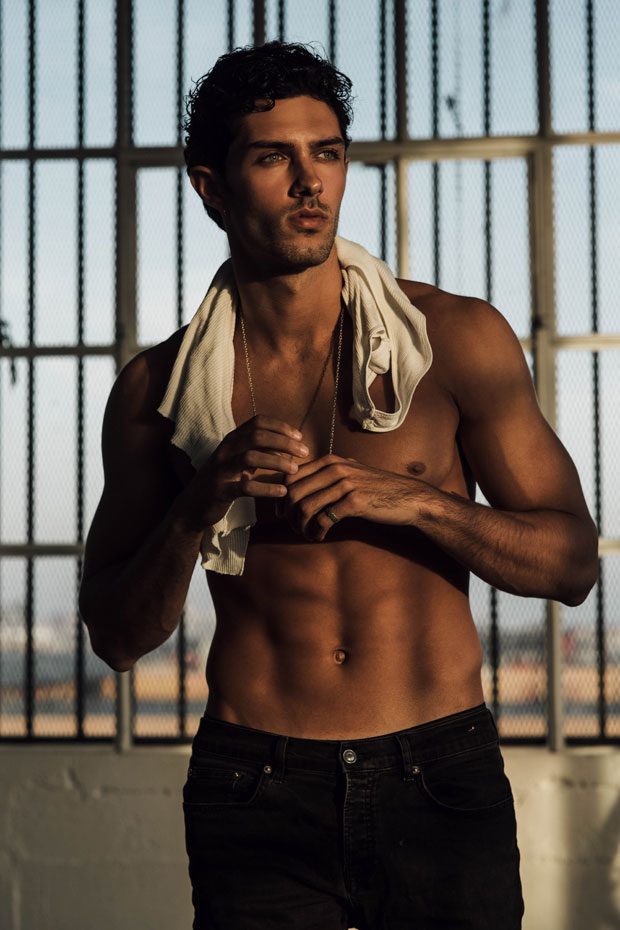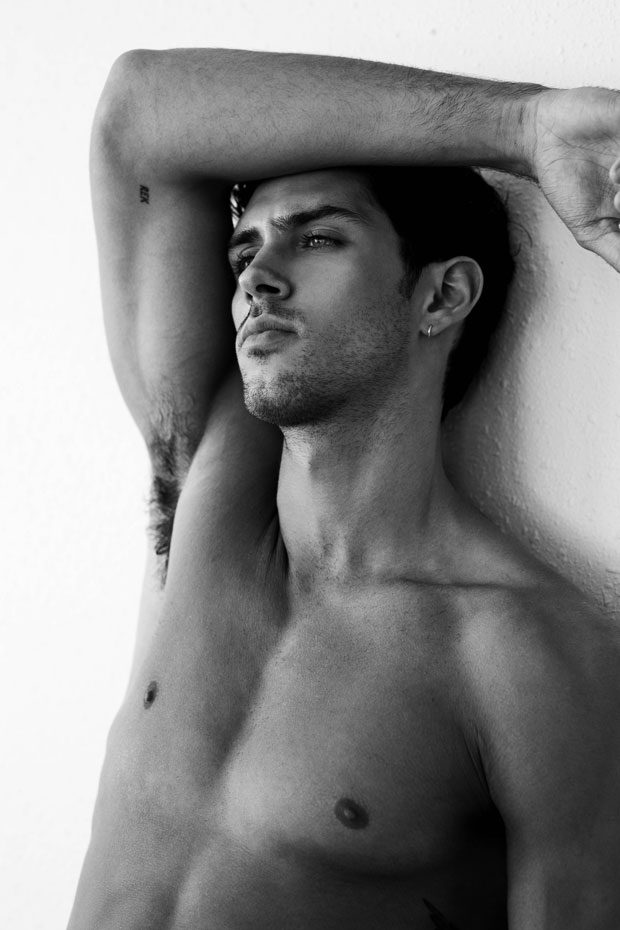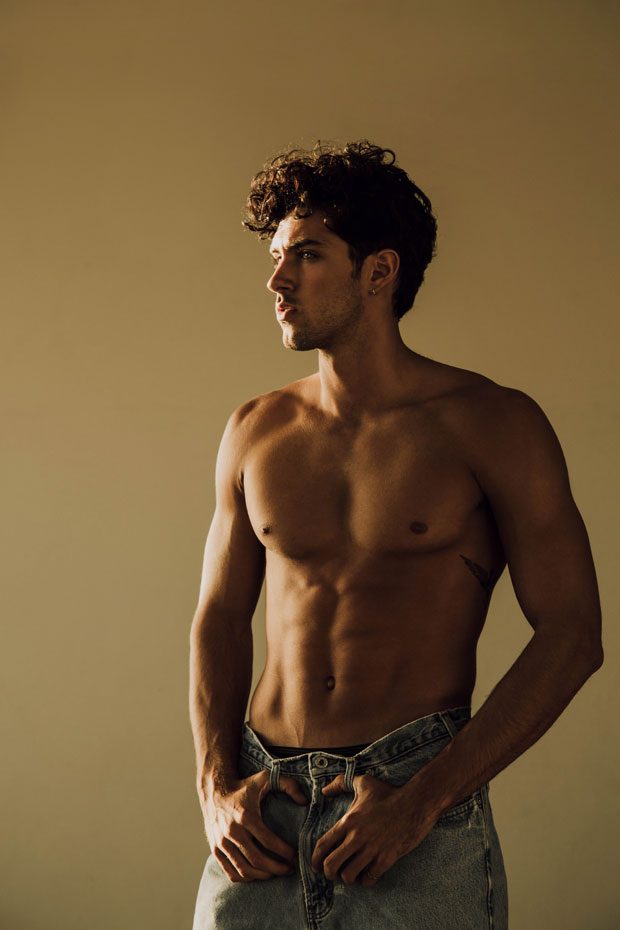 So, what's your tip for pushing yourself in a workout?
Making a great playlist with my favorite songs to pump me up and help me get through the workout.
What's the ideal diet?
I don't necessarily have an ideal diet, but I like to stay away from junk food and unhealthy snacks.  I like to kick the day off with a fruit and protein smoothie and eggs in the morning.
What's the best post-workout meal?
Chicken breast with greens on the side, maybe a protein shake if you're lacking daily nutrients.
Do you believe in dietary supplements?
No, I'm all natural. Definitely recommend daily vitamins, though.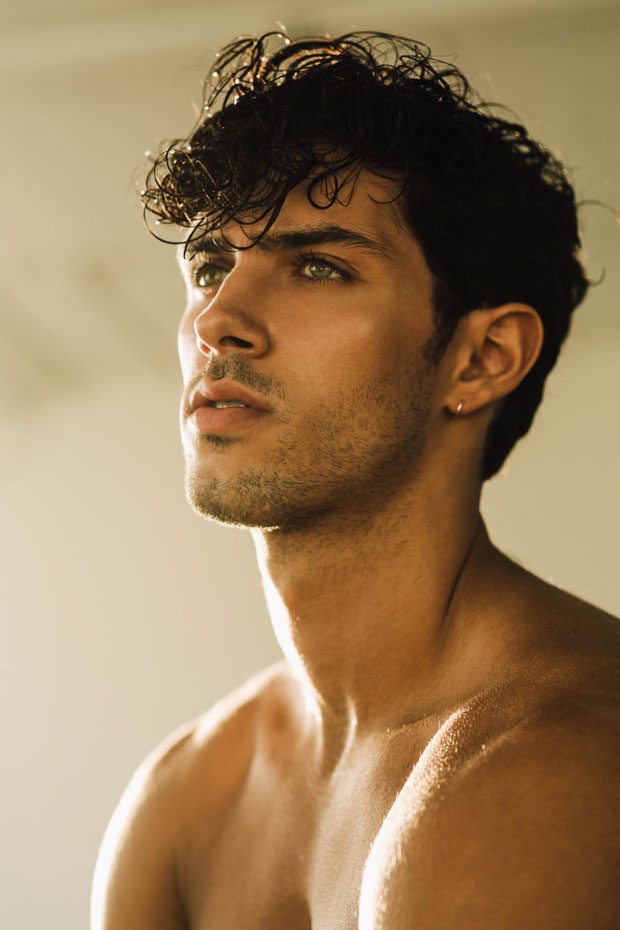 Overall what's your ritual for taking care of your body?
Drinking a gallon of water a day, staying consistent with exercising, never missing out on meals, and getting a great night of sleep.
Which three beauty products could you not live without?
Hyaluronic acid, Kiehl's face moisturizer, and a curl enhancing hair product.
What's your favorite perfume?
Le Labo, Santal.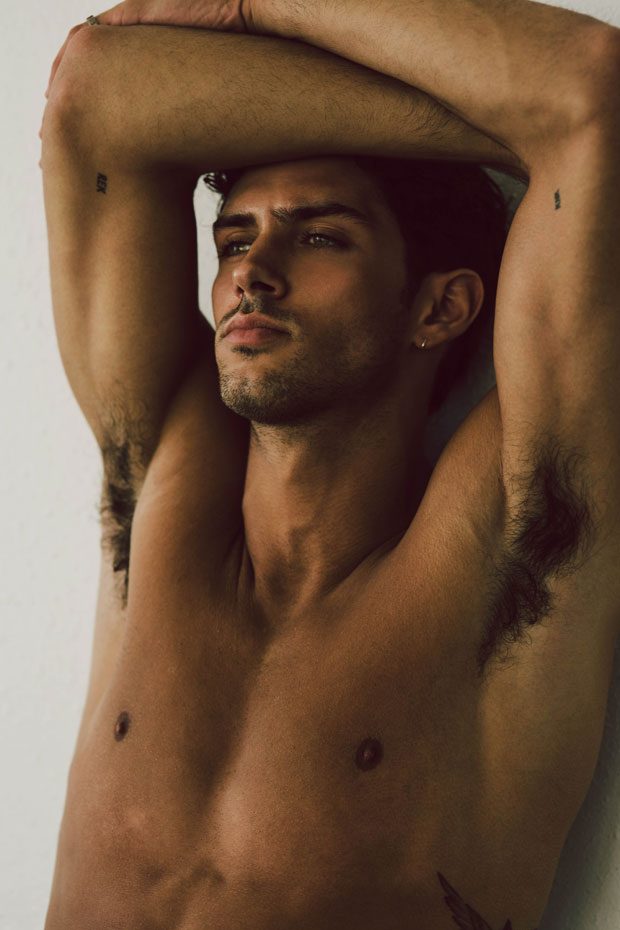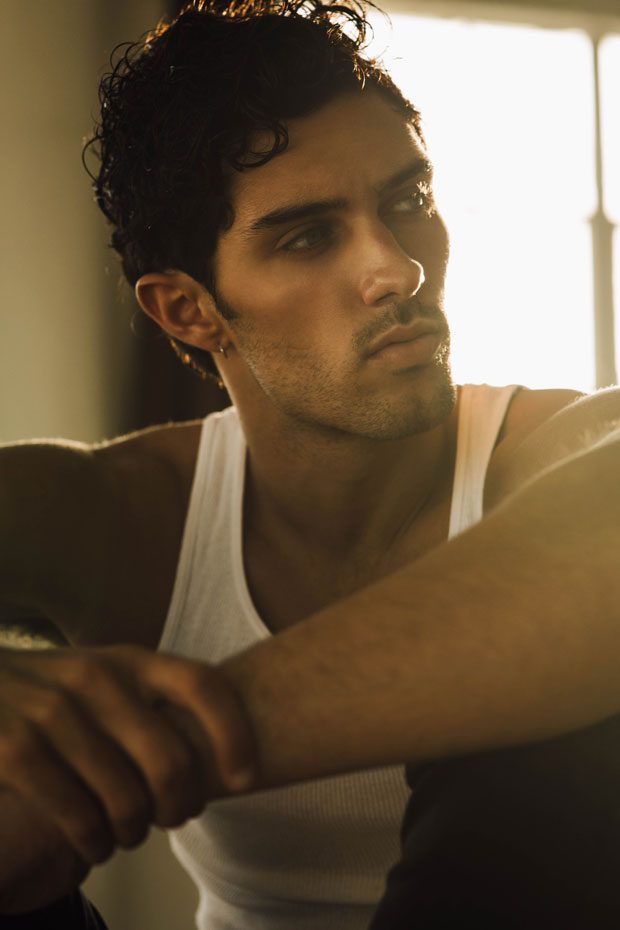 Any guilty pleasures? Something that no one knows about you?
Fortnite. Where we jumping?
Which Instagram accounts motivate you?
@awake_spiritual posts incredible and inspiring quotes daily and @purebodycoaching online trainer who always gives out tips and tricks to stay in shape.
Where do you see yourself in 10 years from today?
I see myself in my tiny home right on the water in Kauai, Hawaii, sipping on a cold one enjoying the beautiful sunset above the ocean, with my beautiful girlfriend by my side. Also, being able to continue modeling all over the world and having my happy place to come home to!
Keep up with Steven @stevenkelly for more of jon's photography visit @iamjonwong