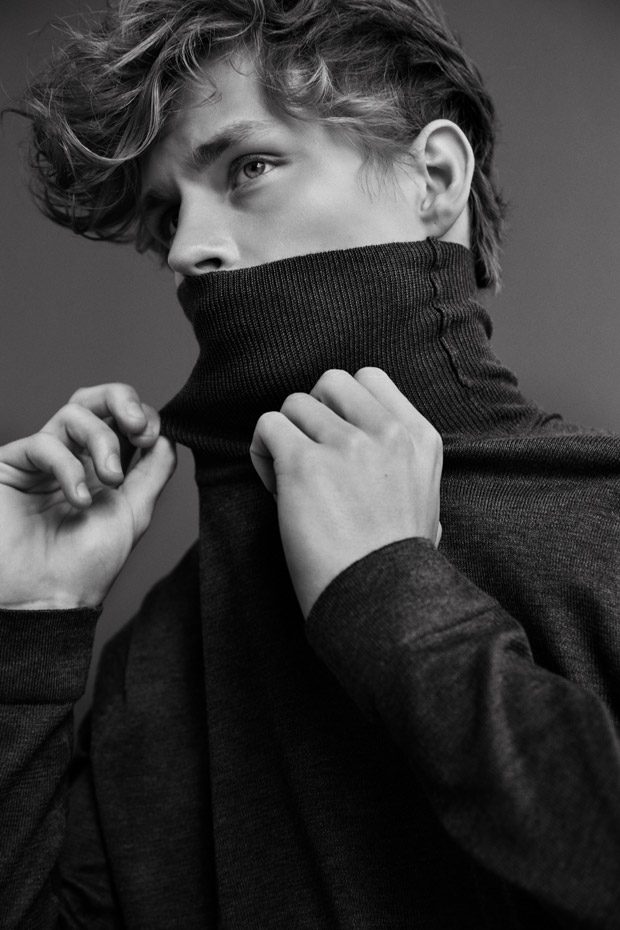 You already know that modeling isn't like every other 9-to-5 job. When the gigs add up, you're basically running on turbo trying to get from one place to the next. Last-minute callbacks mean dressing fast and packing smart. You not only need to look your best physically, but also dress appropriately for whatever you've got on your plate – go-sees, runway shows, photo shoots, and the list goes on. With so much on your mind, the last thing you need to stress over is what to wear before a big day. To take some of the weight off your shoulders, you can actually make your life easier by investing in urban clothing for men that'll work for more than one occasion.
Instead of stuffing your entire closet in your model bag, you should stick with men's trendy clothing that'll help you transition from place to place. Between morning workouts, afternoon photo shoots, and evening events, urban clothes for men are one of the most versatile clothing styles that can work for virtually any time and place. This is probably why men's urban streetwear is becoming a staple in not only every guy's wardrobe, but also a mainstay across both luxury streetwear brands and mens clothing online, like Differio. It's really the easiest way to look like you put some thought into your outfit, even if you didn't.
If you want to look your best without the stress of heavy luggage and uncomfortable commuting, here's the urban clothing for men that'll simplify your busy schedule.
Joggers
Traveling is an inevitable part of modeling, which means stocking up on pants that are trendy, flattering, and – of course – comfortable. This is really the beauty of men's joggers. They're cut like slim-fit jeans, but are twice as comfortable; especially for those gruelingly plane rides overseas. Since they're made with an elastic waist, jogger pants are also ideal for quick wardrobe changes.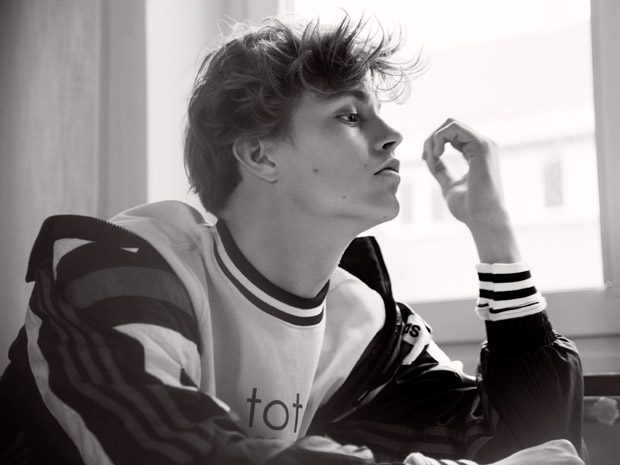 Jumpsuits & Rompers
We've all had those off days when we sleep past our alarm and just don't have time to put a decent outfit together. When you're in a rush or feeling off your game, men's jumpsuits and rompers will be your saving grace. Plus, it's really no secret that jumpsuits and rompers for men are what's trending in urban clothing for men. These one pieces are an easy way to throw on a last-minute outfit and still look good, regardless of where you're going. It might not be the best outfit for a casting call, but it'll definitely boost your model off-duty style.
Bomber Jackets
It's impossible to travel without a reliable jacket that's also going to keep you looking stylish as well. Among urban streetwear clothing, the bomber jacket is one of the most versatile jacket styles that looks trendy with everything from jogger sweats to leather pants. It's not as bulky as a puffer jacket so it won't take up as much space in your luggage either.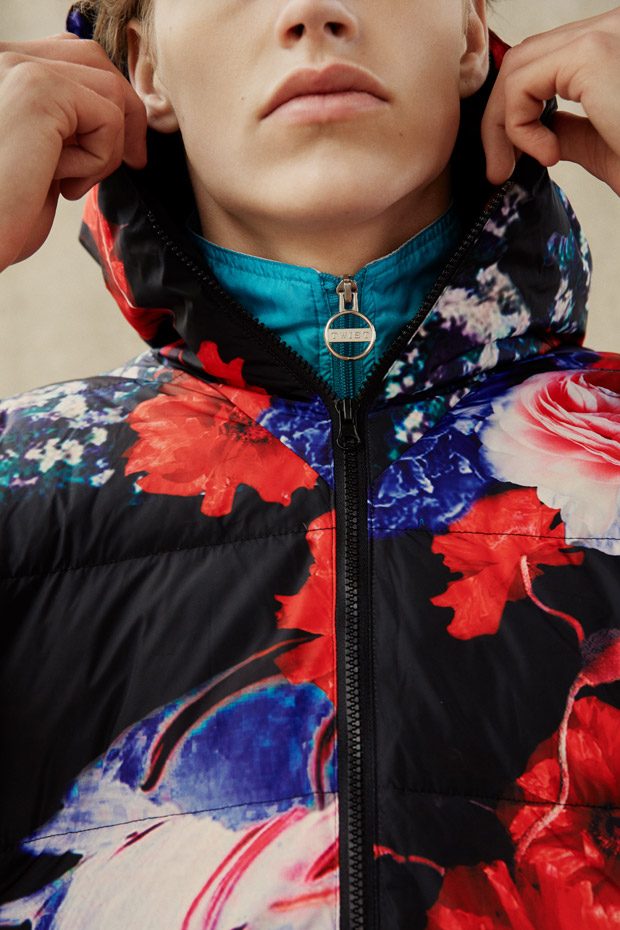 Fashion Sneakers
You're probably used to being on your feet all day. The last thing you need is an uncomfortable pair of shoes to slow down your schedule. This is why men's fashion sneakers make the best complement with urban clothing for men. Whether you're strictly into high tops or low tops, men's streetwear sneakers are slightly trendier than your average kicks. Plus, you don't need to worry about changing your sneakers for the gym.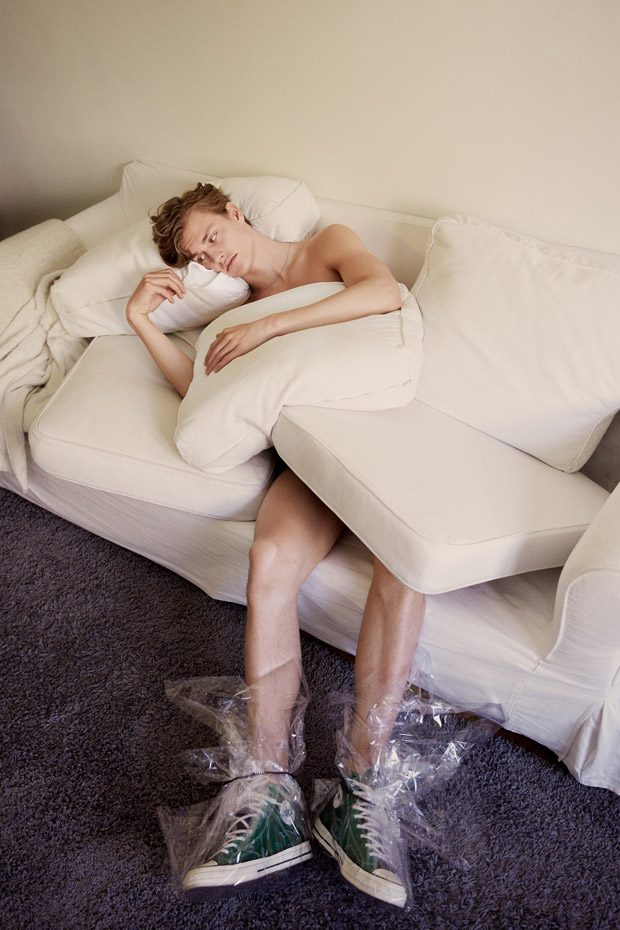 Meggings
At some point in your day, you're most likely going to hit the gym to stay lean and toned, right? Instead of packing bulky sweatpants, men's leggings are a much lighter alternative. Even better, you can actually find men's compression pants that help to soothe aching muscles so you get a quicker recovery time. Additionally, meggings can also be used as leg warmers or thermals on colder days when you're shooting outdoors.
All images from MMSCENE Style online exclusive starring Arvid photographed by Agnes Strand – discover the full shoot.