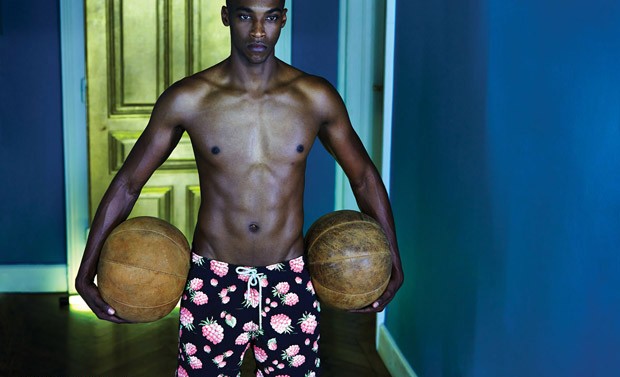 Junior by Bernd Mats
Fashion allows you to stand up from the crowd and make a stronger statement about your personality. But the key to wearing statement pieces is definitely being brave about your style. You want to find statement pieces you feel comfortable in and which don't look too out of place in your wardrobe.
So, if you are looking to add a bit more extravagance and elegance to your wardrobe this summer, check out these must-have statement pieces for the summer. We've even included tips on how to create the look without breaking the budget!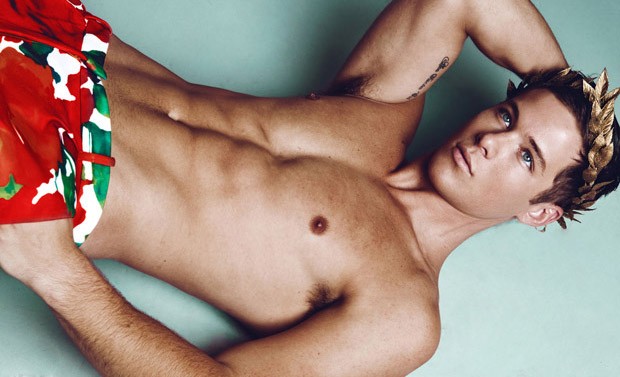 Scott Buker by JM Dayao
1.The Printed Short
Men's fashion has been very conservative and boring in terms of short colours in the recent years. Although you can find plenty of garishly printed swimming shorts, your average normal shorts have stayed plain and simple.
The 2015 summer fashion will luckily change all this with the printed shorts. Go all out and pick acid floral shorts for your wardrobe or if you want something a little less daring opt for abstract camo shorts.
You can find amazing number of printed shorts from retailers like H&M.
2.Statement Footwear
Shoes are a great, subtler way to make a daring fashion choice. If you aren't used to wearing very personal statement pieces, you can start with statement footwear this summer.
Suede is a great statement material – opt for suede shoes in bright colours and contrasting prints. If you are looking for something lighter on the budget, pick canvas shoes for a similar textured look. The VouchaCodes website has a selection of offers available on footwear brands to guarantee you find something.
3. Ripped Jeans
Ripped jeans have long been a bad fashion choice for men, but they are finding their way back with fashion houses like Prada and Tom Ford adding their take on ripped jeans.
Your ripped jeans can come in neutral, traditional colours or if you want something extra chic, pick white. The key is to find a relatively slim fit cut.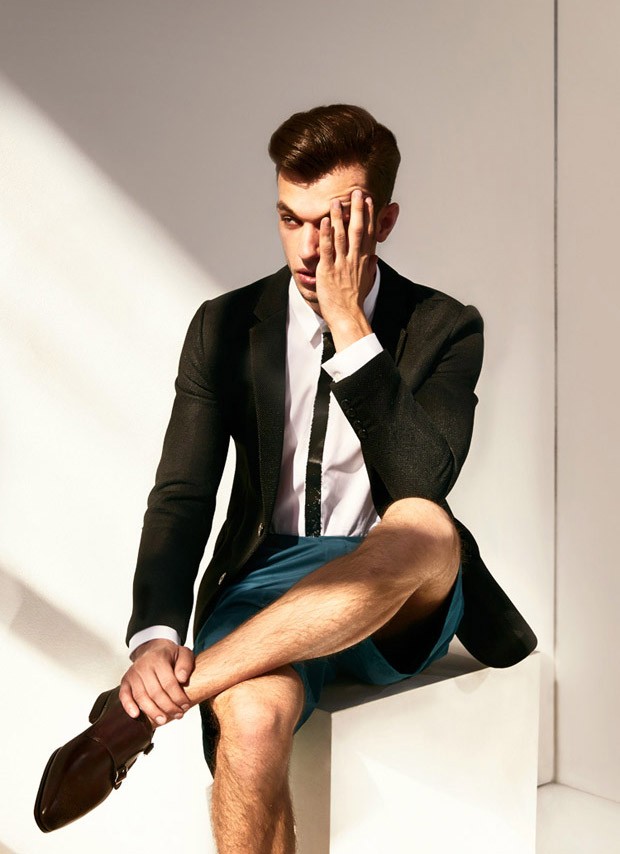 Sander van den Hurk by Martijn Senders

4. The Short Suit
The short suit is an essential addition to your summer wardrobe. Although it's not as big of a shock to people anymore than it was on the early days, you'll still turn heads in a well-tailored short suit. If you have summer weddings to attend, the short suit might be a great pick,depending on the dress code!
Check out TM Lewin for a great selection of fitted men's suits. They are even running some great discount campaigns to ensure you don't break the budget.
Make sure you opt for light summer colours like light blue and smoky grey. Pair your suit with simple shirts and suede Derbies.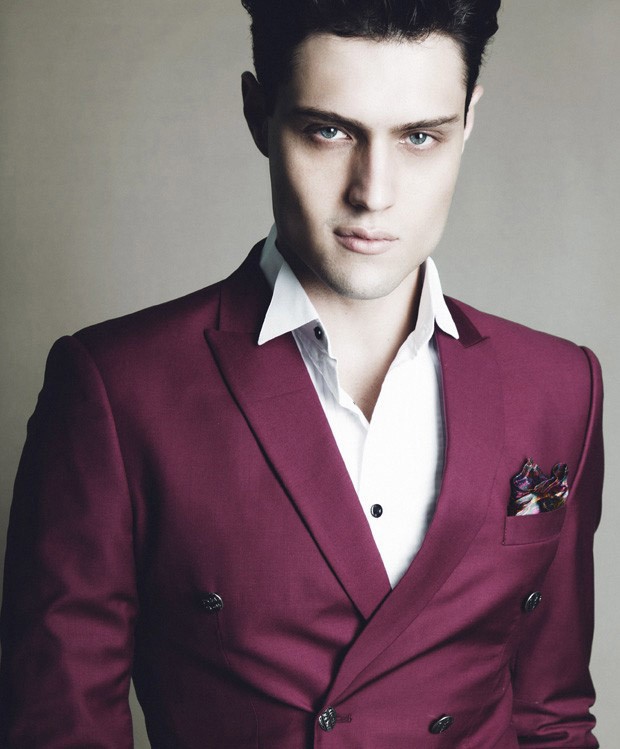 Danilo Martins by Dino Busch
5.The Bold Coloured Suit
If the short suit is not your thing or you must have a full-cut suit, then go with bold colours for a statement look. Just remember that you must have the confidence to pull this one off!
Again, you should definitely look at TM Lewin for some fantastic bright suits, but you can also find good ones at Mango. Petrol blue or cherry red are the hottest picks of the summer.
Which one of the statement pieces is your favourite? Let us know!