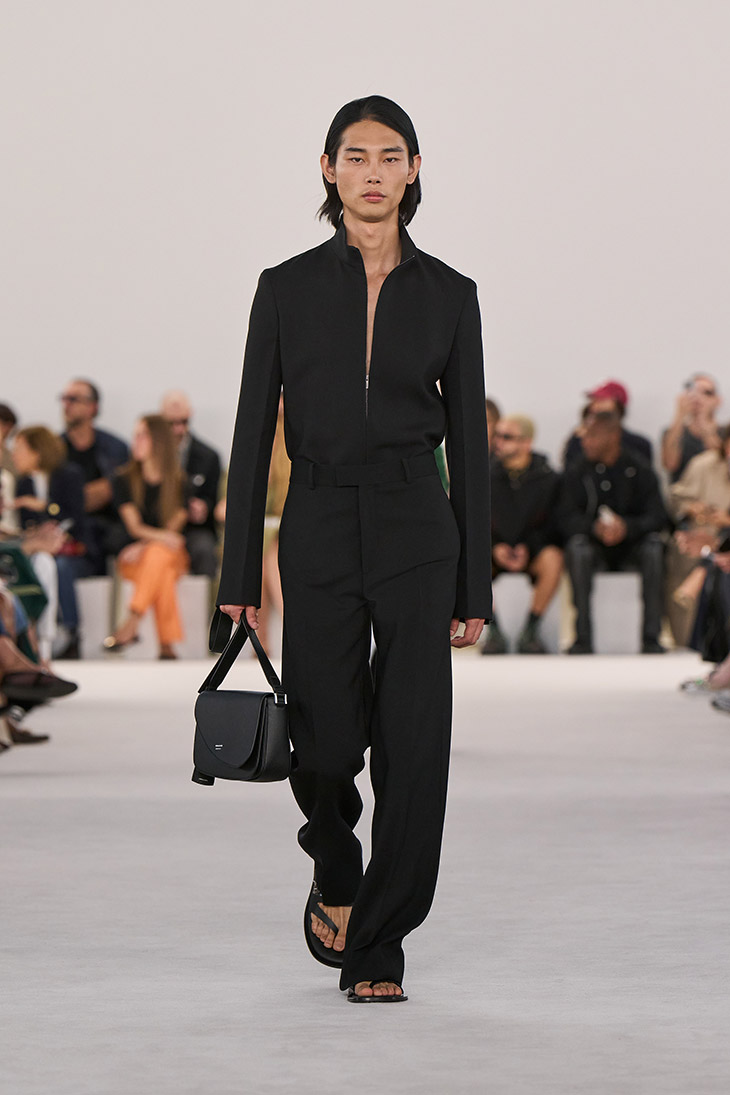 The Ferragamo Spring Summer 2024 Collection made its debut on Saturday, September 23rd, as part of the ongoing Milan Fashion Week. Designer Maximilian Davis, in his exploration of the Spring Summer 2024 collection at Ferragamo, continues to develop the unique design language he has cultivated. He infuses his distinctive aesthetic with a sense of organic ease, all while delving into the delicate equilibrium between balance and tension. Davis' vision for this collection is to create a feeling of lightness, not only in terms of fabric and construction but also in the way people approach dressing. He explains, "There's a familiarity I have found in the Italian way of dressing and living: an effortlessness which feels very Caribbean. The idea of doing everything at your own pace, on your own time."
SPRING SUMMER 2024 COLLECTIONS
While drawing parallels between Italian and Caribbean fashion sensibilities, the collection draws inspiration from the contrasts seen in Italy's Arte Povera movement. This artistic movement often juxtaposed natural materials with industrial elements, elevating everyday objects through thoughtful consideration. Humble materials like linen and cotton are treated with meticulous finesse. They are bonded onto satins for capes or transformed to mimic leather. The collection features sculptural wooden accessories and meticulously polished details, all within the context of precise silhouettes created from natural fabrics. Davis expresses, "I really wanted the pieces to feel very pure and honest; for the collection to be relatable within a wardrobe, but interesting in terms of the touch of the hand."
Throughout the collection, there's an intriguing interplay between restraint and freedom. Leather tailoring exudes a slouching nonchalance with its worn texture, while mid-century tailoring is sliced into fluid shapes. Viscose jersey drapery, rooted in Ferragamo's Florentine heritage and reminiscent of 18th-century Caribbean attire, is now juxtaposed with elements inspired by Renaissance armor. This includes molded spazzolato leather bodices and rigid, high-shine inserts.
Davis' subversive sensibility is subtly woven into the collection. Men's loungewear shorts are cropped high on the thigh, wile T-shirts are twisted as if hurriedly put on. Davis notes, "Fetishism is something that runs through the DNA of my work. There's something modern about incorporating that in your daily life and daily wardrobe."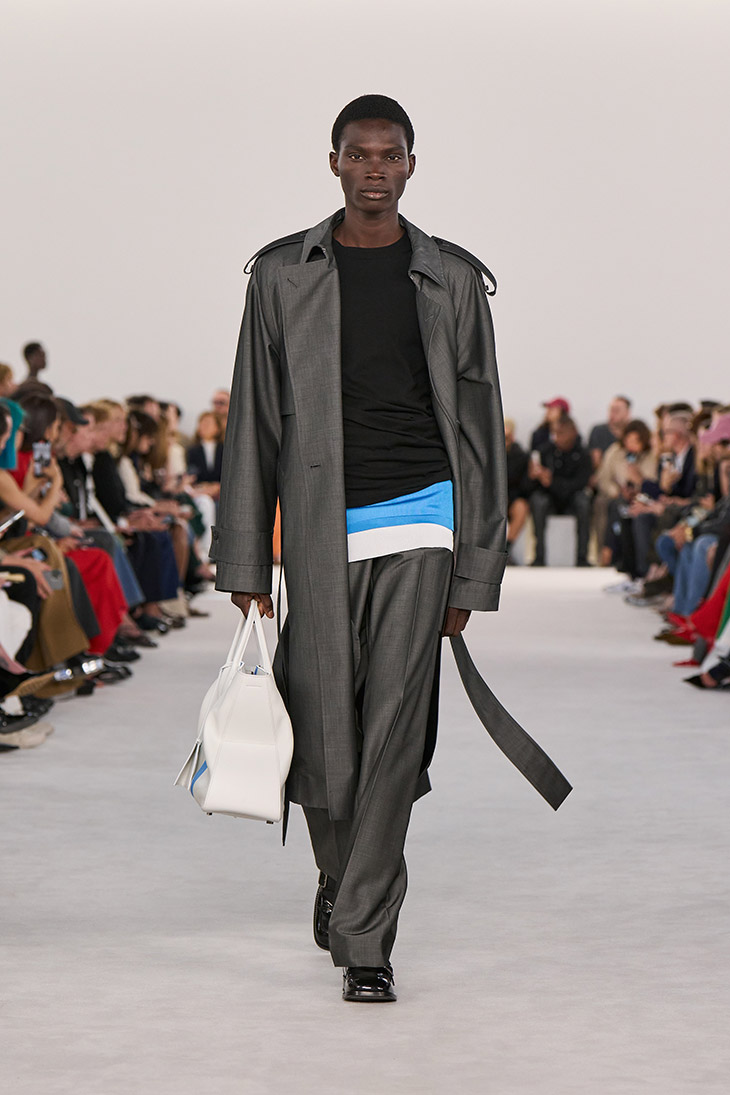 Footwear in the collection reflects Davis' aesthetic preferences while leveraging Ferragamo's craftsmanship for comfort and wearability. For men, Ferragamo's heritage classics like Oxfords, moccasins, and driver shoes undergo deconstruction or receive insets of contrasting vitello latex for a fresh take on timeless designs.
Handbags in the collection continue the graphic lines and geometric forms seen in earlier collections. The Star handbag is a standout with its understated purity, meticulous bonded construction, and absence of hardware, allowing for its softest and most lightweight form.