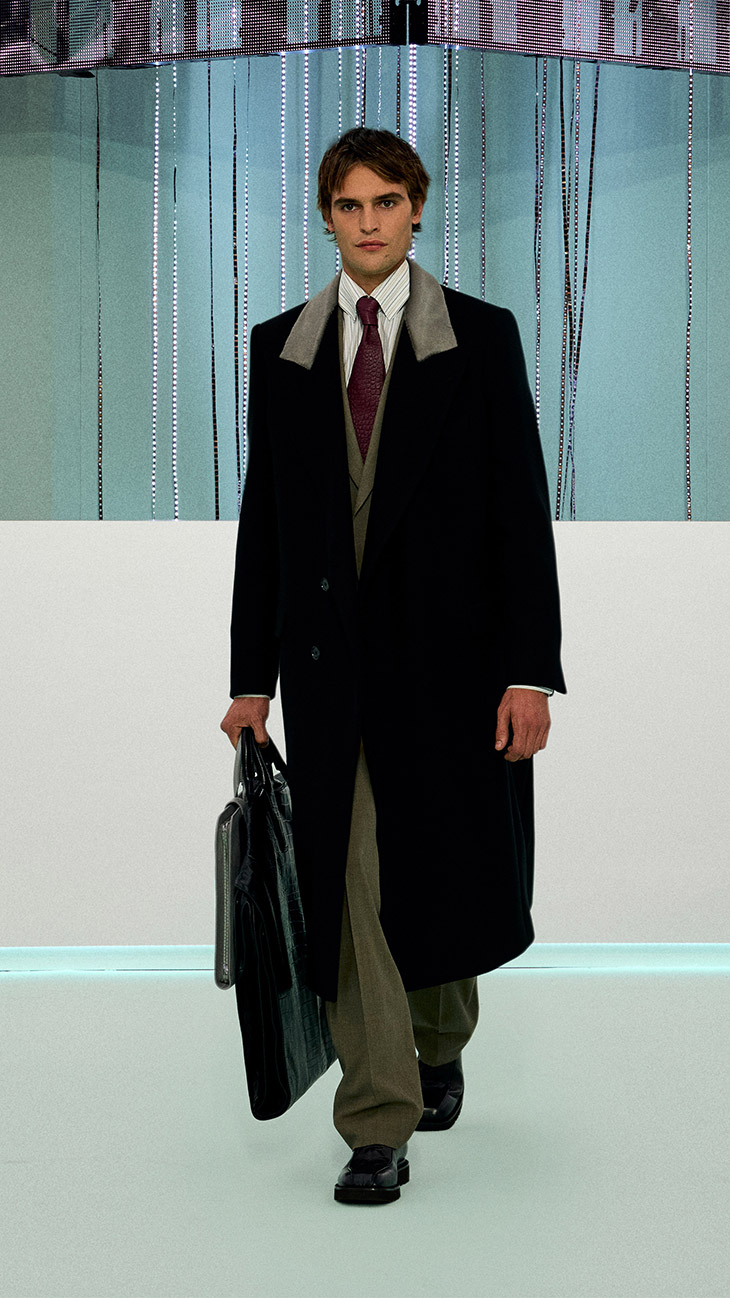 Fashion house BOSS unveiled its Fall Winter 2023 collection with a fashion show, which took place at Milan's Allianz MiCo conference center on September 22nd, with over 1,000 attendees, offered a modern reinterpretation of the brand's heritage. BOSS' design DNA has always revolved around tailoring, reflecting the brand's core motto, "Be Your Own BOSS."
The collection's theme, known as "CorpCore," saw the show venue transformed into BOSS Techtopia, a blend of a workplace and tranquil oasis featuring ergonomic design. This unique space seamlessly integrated the needs of both body and mind by combining cutting-edge technologies like robotics with lush green environments. BOSS Techtopia aimed to provide a calming atmosphere and an optimistic glimpse of the future.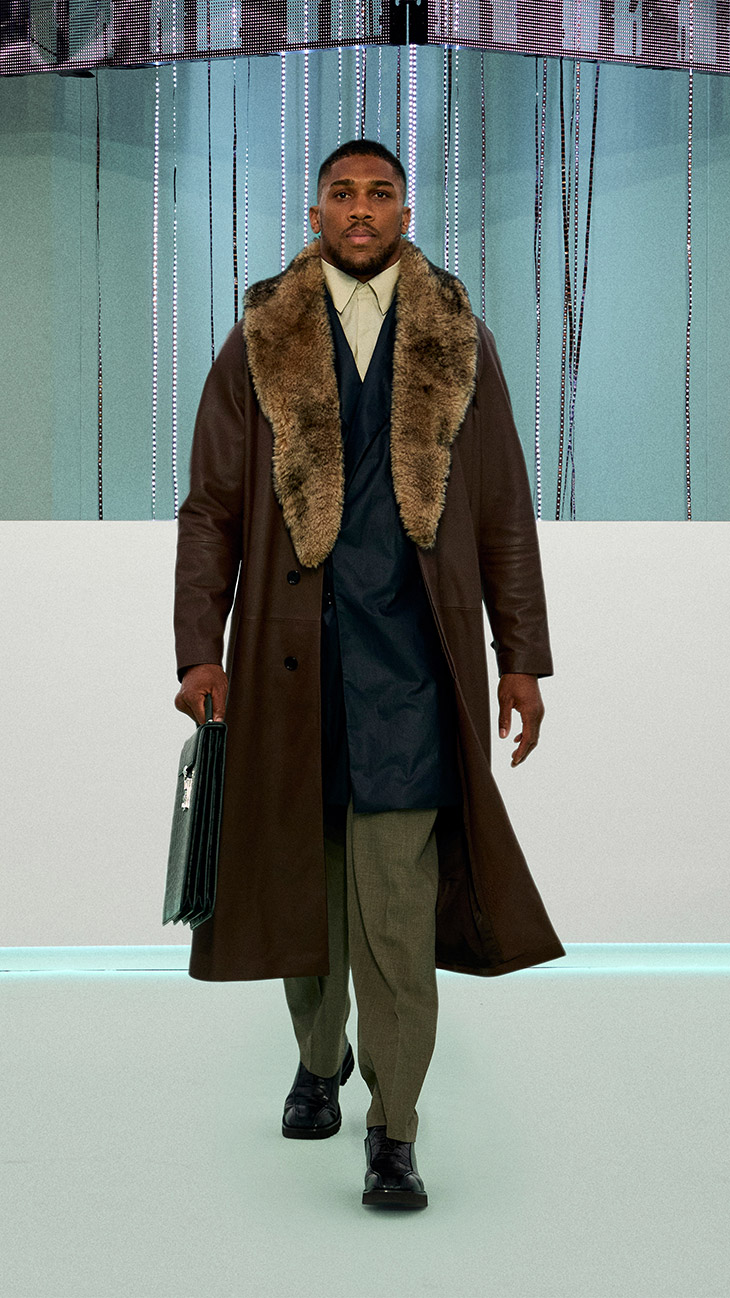 Sophia, a remarkable creation by Hanson Robotics based in Hong Kong, stood out as the centerpiece of BOSS Techtopia. Sophia, often regarded as one of the most advanced robotic technologies globally, greeted guests at the entrance with the ability to recognize faces, hand gestures, and even interpret human emotions during conversations. Surprisingly, Sophia was seated at the front row, observing the models as they walked the runway.
Guests experienced a surreal welcome from Sophia before entering BOSS Techtopia through tunnels adorned with life-sized holograms that offered greetings in multiple languages. This led to a mesmerizing, screen-filled lobby, and from there, attendees accessed the striking runway area. The runway space combined traditional office elements with futuristic tech-infused elements to create a visually captivating environment.
Within the runway loop, six themed rooms were overseen by the BOSS Techtopia Control Room. The HarmoniTech Space provided a haven of calm for yoga practice in the fast-paced corporate world. The Brainstorm Room featured "employees" wearing light-therapy headphones to stimulate collective creativity. Two other rooms served as serene, plant-filled meeting spaces. The AromaSynth Lab was dedicated to olfactory exploration, celebrating the classic BOSS scent, BOSS Bottled Eau de Toilette, and introducing BOSS Bottled Elixir for sampling.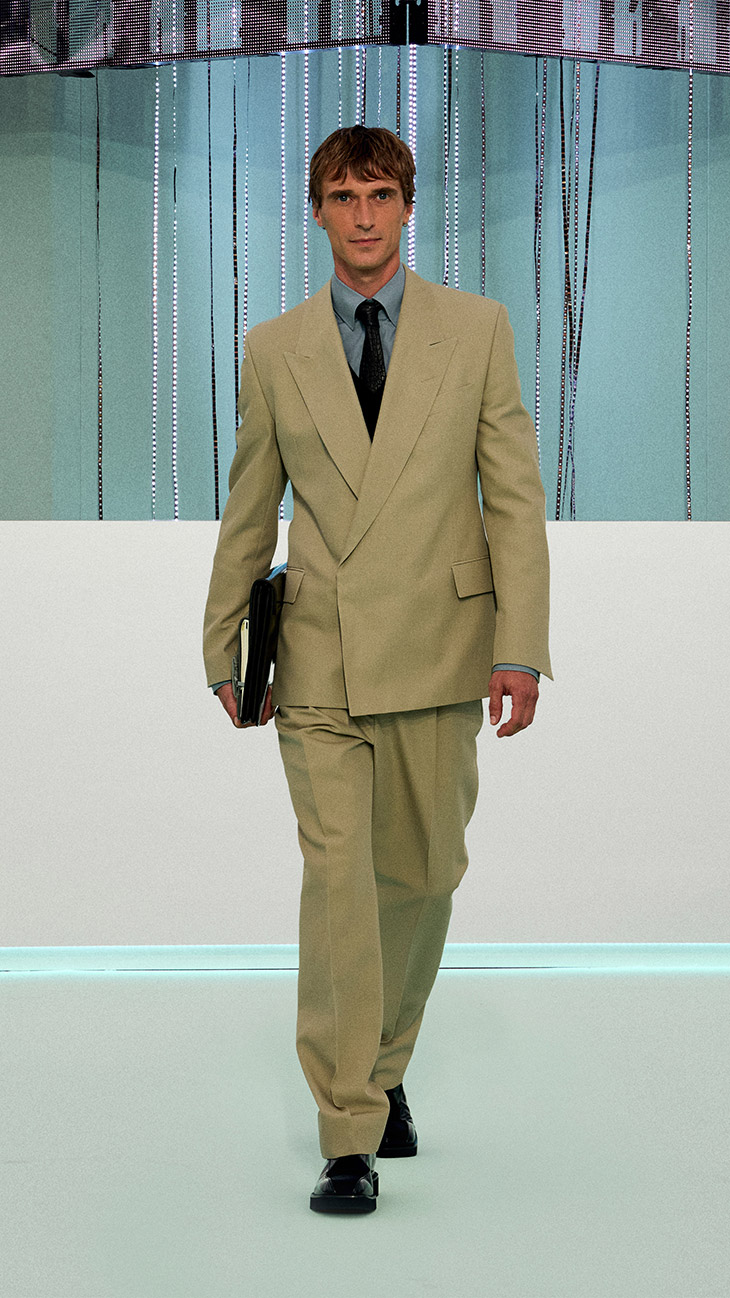 BOSS brand ambassador Lee Minho made a surprise appearance as the first model to enter BOSS Techtopia. The runway showcased a diverse cast of stars, including Gigi Hadid, Jay Alvarrez, Paulo André de Oliveira, and others, along with BOSS brand ambassadors and a VIP guest list that included Naomi Campbell, Burna Boy, and more.
The show concluded with an on-site after-party featuring live DJ sets by Nicola Mazzetti, The Martinez Brothers, and Ricardo Villalobos.
"The BOSS Fall/Winter 2023 collection is an evolution of our brand's tailoring heritage," explained Marco Falcioni, SVP of Creative Direction at HUGO BOSS. Falcioni described the theme as "CorpCore," which breaks traditional office attire codes by giving classic staples in men's and women's wardrobes, such as blazers and suits, a contemporary twist. The collection focuses on modern, super-stretch suiting crafted from the brand's bestselling performance fabric, incorporating traditional patterns and deconstructed designs.
The collection features structured fabrics, sharp silhouettes, and a clean, uninterrupted look. Buttons and zips are strategically removed to highlight the brand's tailoring expertise. The color palette includes neutral hues commonly associated with corporate workplaces, such as gray, white, brown, and green, along with the classic black seen in every BOSS collection.
Accessories playfully reference office objects like paper clips, pens, and folders in unexpected ways. Details like numerical locks on briefcases add a statement touch to bags and shoes.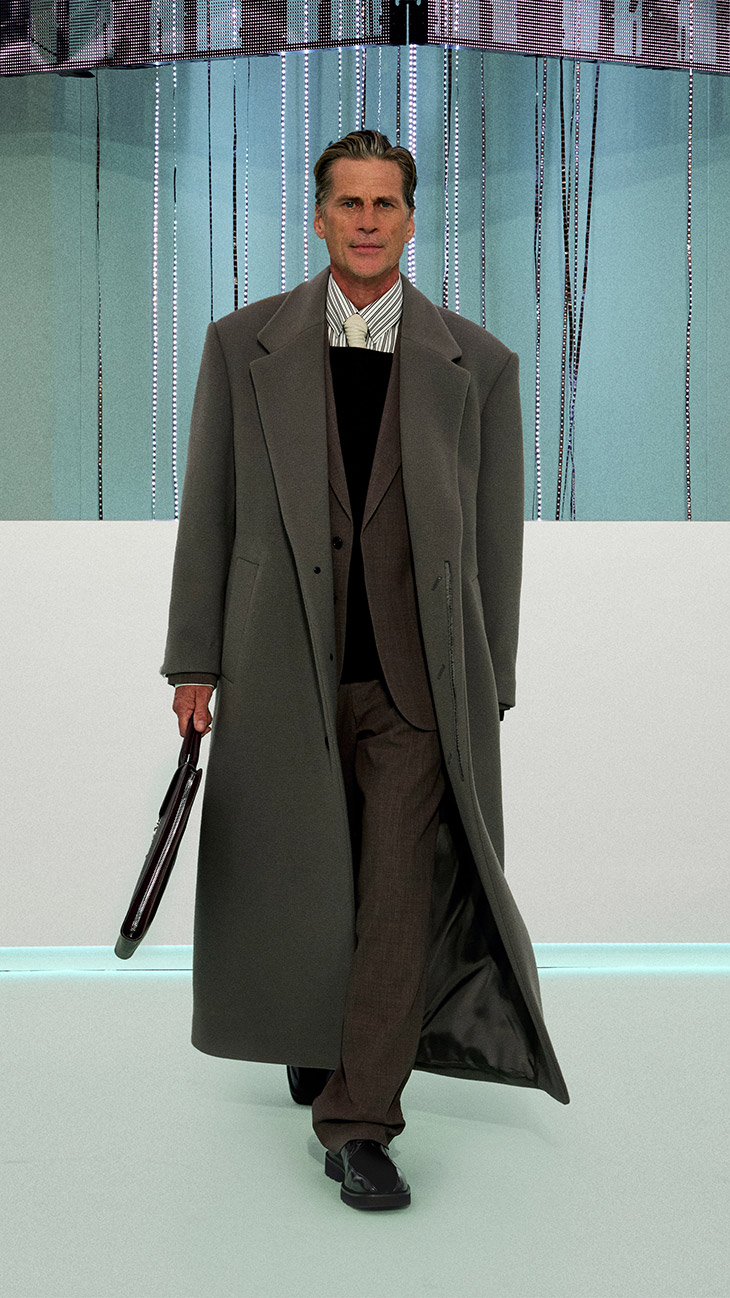 Continuing their "see now, buy now" approach, BOSS made select styles from the Fall Winter 2023 collection available for immediate online purchase, catering to their digital-first customers. Additionally, BOSS introduced three limited-edition outerwear styles in HeiQ AeoniQ™ fabric as part of their sustainable fashion initiative.
The fashion show was live-streamed and re-streamed in BOSS stores worldwide, with special screening events held in select locations. An exclusive collaboration between BOSS and TikTok allowed users to earn rewards and experiences through engagement tasks on a dedicated BOSS-branded page within the TikTok app.
The BOSS Fall Winter 2023 collection is now accessible online at boss.com and in BOSS retail stores worldwide.