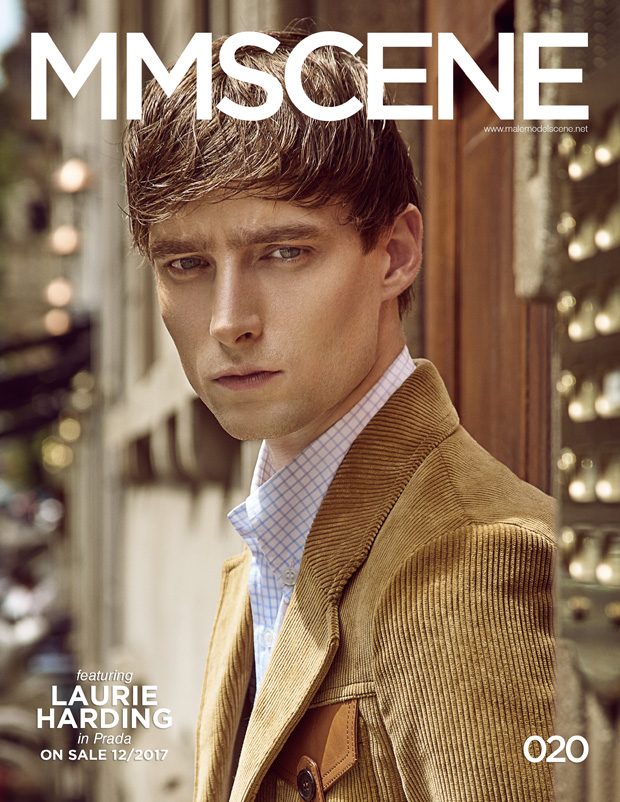 LAURIE HARDING catches up with our editor KATARINA DJORIC on the set of our Milan cover story shoot to talk about everything fashion industry, the memorable shoots and fashion week survival.
How did you become a model and what was your first big modeling job?
I got scouted a few years back on my way home from work in London. I didn't really know what to think of it at the time but I followed up with the agency and came to meet them a few days later.
Read more after the jump: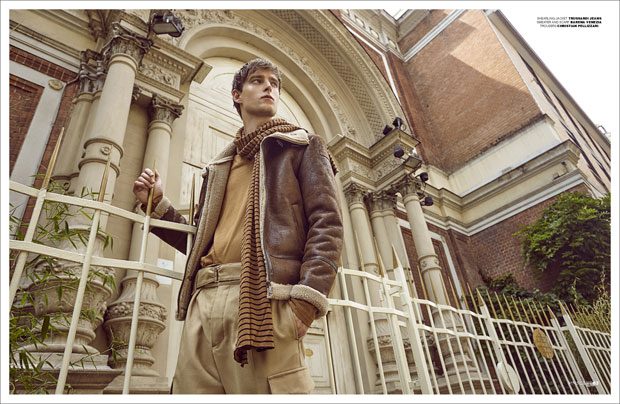 Were you interested in fashion before you started modelling?
Not particularly, it's an interesting industry to learn about though.
What do you think makes you successful as a male model?
I think for most part it's just having a good attitude, taking care of yourself and then the rest is down to the people who represent you.
How does it feel to be one of the top 50 male models in the industry?
Just thankful to everyone who helped me get there. Too many names to mention.
Editorial or runway?
Apples and pears.
What's your most memorable shoot?
Me doing my awkward uncle at a wedding dancing for a Gucci video last year was a pretty surreal experience.
What do you think about when you're on the runway?
Pizza, mainly.
What do you consider your biggest professional success so far?
Biggest success, getting to help out my mum a bit more.
What's the biggest misconception about the male modeling industry?
Probably that we're all stupid, what does misconception mean?
What's the craziest thing you've done in the name of fashion?
Had to do a show in heels once, new found respect for women everywhere.
Your best fashion week survival tips?
Comfy shoes and stay hydrated kids!
Which city do you consider your favorite?
Tokyo, it's another universe out there.
What are your other passions outside of modeling?
Family, friends, Travel.
What is your advice to aspiring models?
Just be yourself and remember you are you're on product, the only person who will take care of you is you.
What are your future goals, dreams and plans?
I want to go back to school and maybe start acting this year. I've wanted to for so long, but it's been really hard to find the time recently.
Keep up with Laurie @laurieharding_

Photographer Igor Cvoro
Stylist Stefano Guerrini
Production Katarina Djoric
Casting Zarko Davinic
Grooming Matteo Bartolini at Freelancer
Stylist assistants Cristina Florence Galati, Carmen Anna Romano, Paolo Santangelo
Model Laurie Harding at I Love Models Management
Retouching Luka Ukropina @lukau13retouch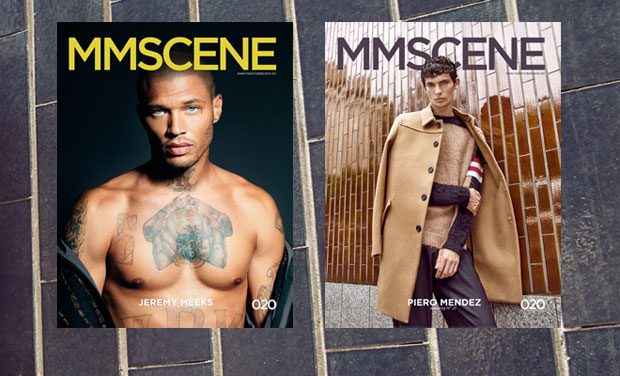 AVAILABLE NOW IN PRINT & $3.90 DIGITAL