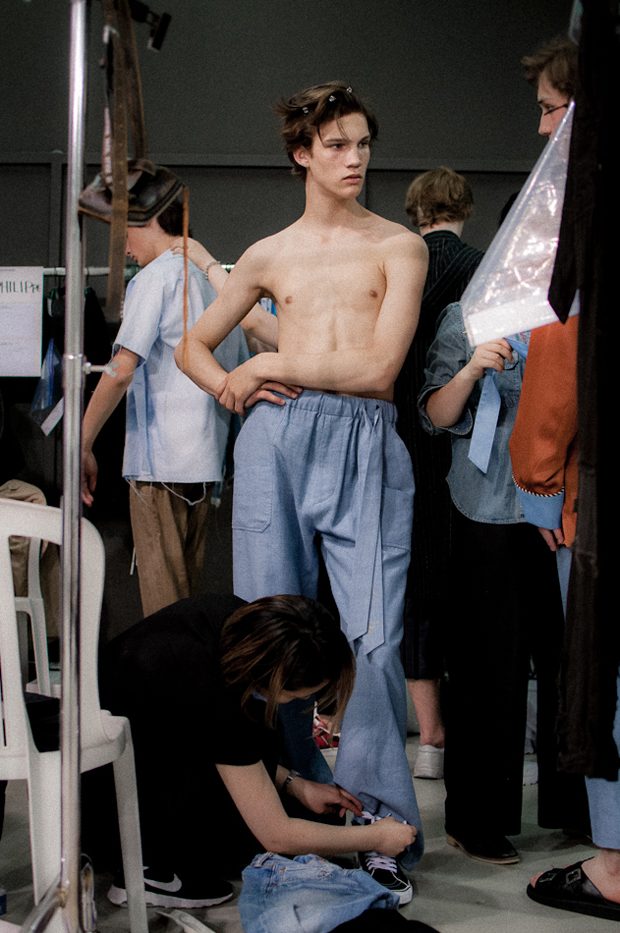 The true trailblazers of fashion industry have always been those who've gone against the grain, leaving a unique stamp that so often plagues the notion of mainstream. In the post fashion week contemporary reality it is easy to conclude that even the possibility of finding a new groundbreaking fashion mastermind is becoming less and less likely, with with anything new resulting from a mass of ideas, taken out of recycling bin and with some luck made relevant for new.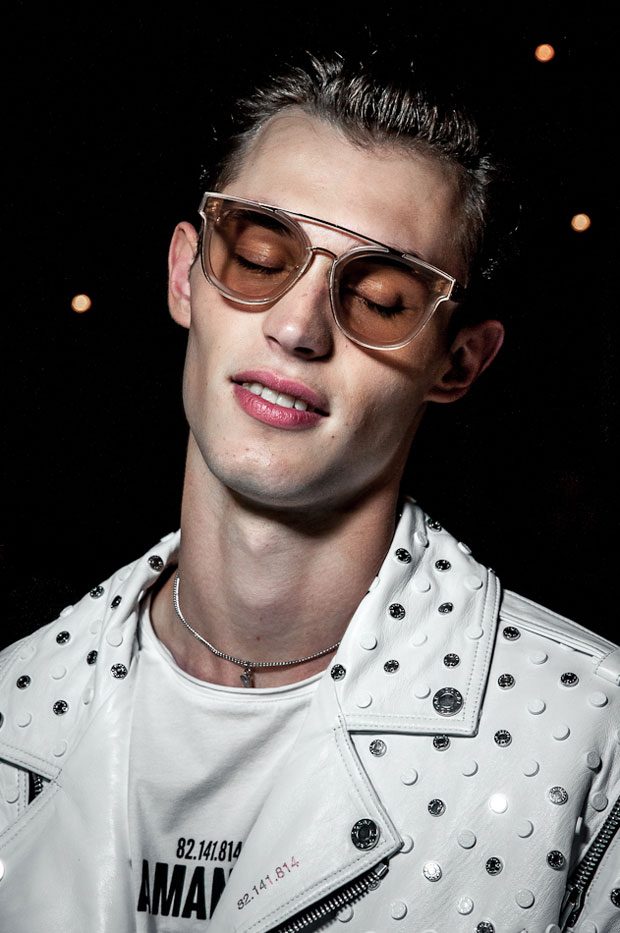 Ph Benoit Auguste, model Kit Butler at ICOSAE, photo above CHRISTIAN DADA SS18
While the classic menswear seems to have found its expanding niche in Milan during the ever shorter Milano Moda Uomo, the London designers can't shake the 'student' attachment in their eternal race speeding against fashion's own grain trying to seduce a new type of customer. But with the shifting market taken entirely by a new set of rules is Paris Fashion Week and it's balance of shockingly creative and impeccably sartorial the true making of delicious harmony the fashion industry is longing for?
While Milan is often the main reason to head for well made clothes, with it's fashion week turning into a weekend, editors and buyers alike are questioning if it's even worth a stop. Furthermore London itself is not exactly a dense subject matter as far as catwalk designers go, but no one is pretending anymore the British isle the birth place of a new Alexander McQueen-like designer phenomenon. While spring summer 2017 fashion show season in Paris is likely to be remembered as one of the hottest ever, thus to the French complete disapproval of air conditioning in a  a show space, the très chaud momentum spilled over the ideas thrown down the Parisian runways as well.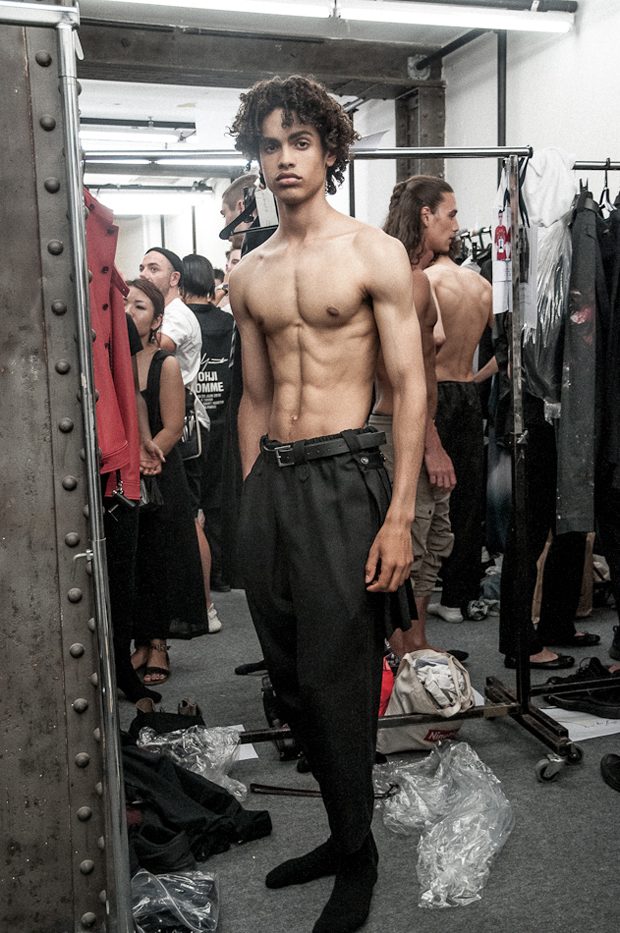 Backstage at Yohji Yamamoto
Paris remained a home this season to an international cast of designers, from the very French to the likes of Issey Miyake Men and Paul Smith, bringing a mix of worlds to the melting pot. While it remained a closure of the never ending fashion week month, for both designers and the press it resulted in some of the most inspiring collections to take the stage. From controversial, classic to up and coming the full week served everything press and buyers are on the lookout for.
American Designer Thom Browne chose this summer the French capital as the place to show it's latest menswear collection, Browne himself, had a gender-bending situation on it's mind. With high heels and even a wedding dress for the finale, the models had a lot to worry about it stomping down the runway in high heels, however the ever faithful Thome Browne fandom came to show full support, dressed head to toe in their Browne outfits. While fandom might not be as pandemic for the legendary Issey Miyake, while designing the men's collection Fashion Designer Yusuke Takahashi found a striking way to bring us the ever reacquiring theme of a fashion safari.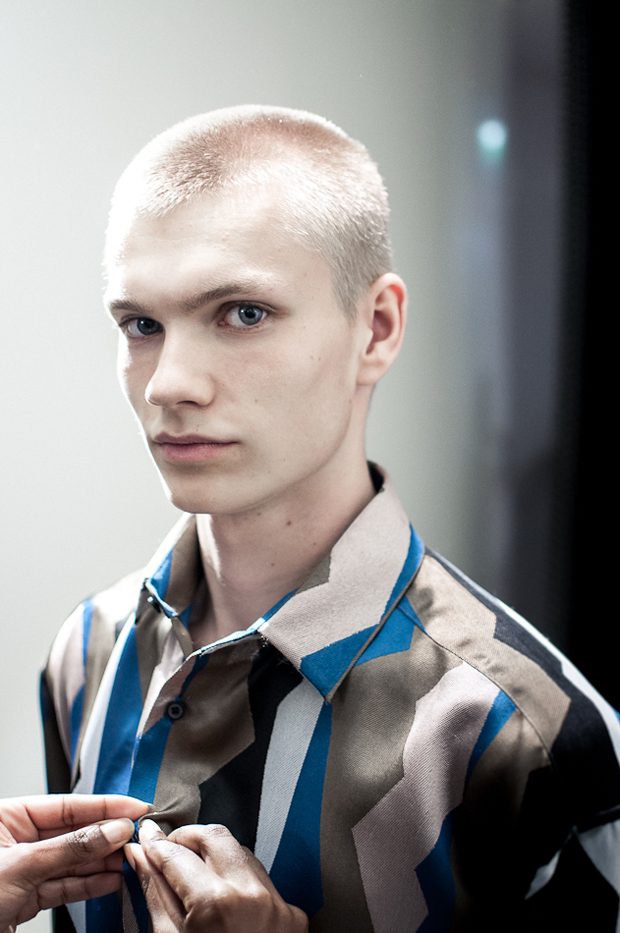 Sean Suen SS18 Paris
While Burberry has London in it's pocket, out of season or in season, the ever British designer PAUL SMITH once again chose Paris as the home of his menswear collection. A celebration of colour took the runway of Mr Smith's latest collection, along with season's new cartoon details and enough of fuchsia for everyone to take note. Not to forget the classic Paul Smith suits look as trendy as ever even for the year to come.
When it comes to the underground Paris has a legion of designers to be proud of, in a truly underground fashion ICOSAE, turning more heads with every season, chose an underground club while Sean Suen and Sankuanz are once again making the tops of 'designers to watch' countdown.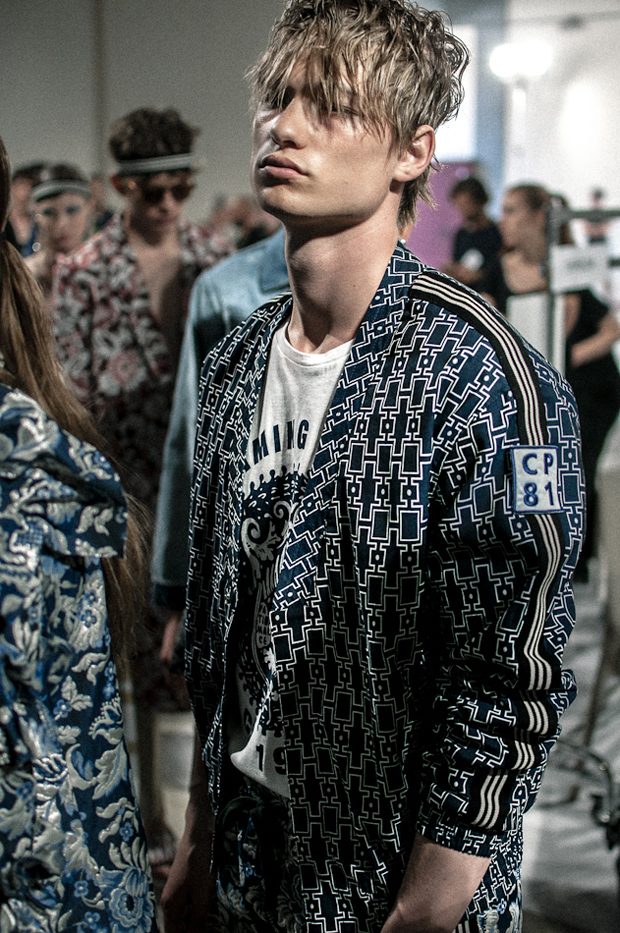 Christian Christian Pellizzari SS18 – Milan
While the end of Milan Fashion Week took us to the end of a city to a sort of a revival of Frankie Morello. Paris had a different idea in mind, a grand finale celebrating everything that Paris is, left in the hands of the savvy KENZO team and it's creative designers Carol Lim & Humberto Leon. The show taking place in a lycee, far from the city center, was most definitely worth the trip. A half hour spectacle which sadly due to it's limited editing is not even available on YouTube, had everything from live singing mid-break, infectious beats, to acrobats 'falling' jumping out of the school's windows. The massive spectacle to the side, Kenzo is yet another house to mix up the concept of men's women's fashion week, the ever growing Kenzo team has opted to present women's collection as well during 'men's fashion week'. The show which had two parts, with menswear collection opening, after audience got a break with an infatuating live singing performance from one of the gymnasiums windows, was followed by an uptempo and striking womenswear SS18 taking the runway.
Certainly with Kenzo wrapping up and finishing their womenswear homework before the September mark, a new trend is set for the ever over the deadline fashion industry.
Words by Zarko Davinic. Photo by Benoit Auguste for MMSCENE, originally published in Issue 016, get it now in print or digital.