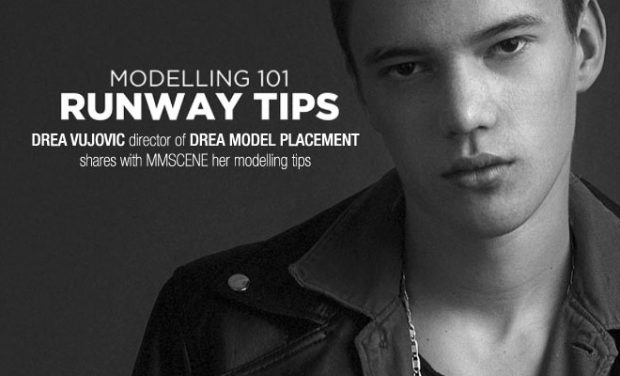 DREA VUJOVIC director of DREA MODEL PLACEMENT shares with us her modelling 101 tips for the March 2017 (#013) issue of MMSCENE Magazine (out now), including must-know essentials for every model getting ready to hit the runways. Drea who worked as a successful model herself is also a runway coach and has signed with her agency models today taking the campaigns of Diesel, Sisley, H&M, Saint Laurent and Hugo Boss among other. 
Having a strong and confident runway walk is one of the biggest factors in launching a model's career. Fashion week castings introduce models to the biggest casting directors in the world and can lead to a new face turning into a star overnight.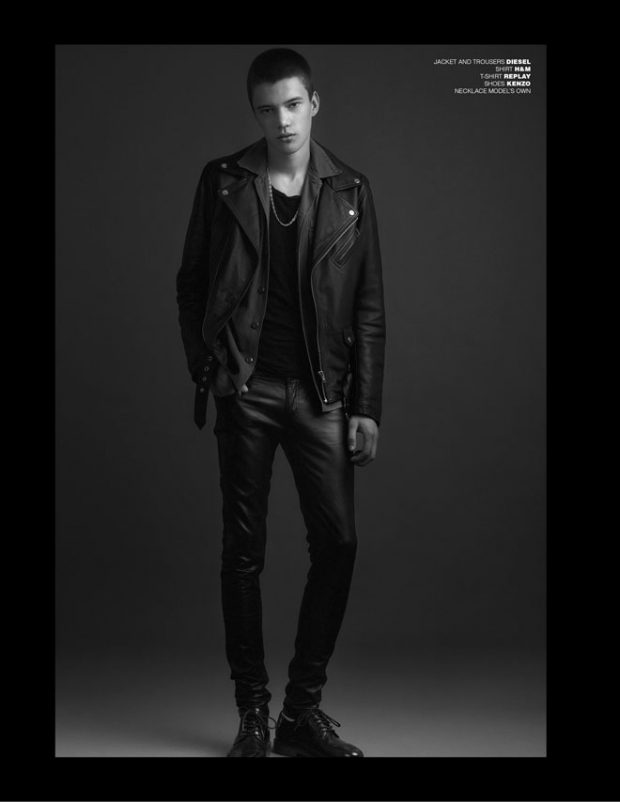 Dalibor at Drea Model Placement by Igor Cvoro

Common questions models always ask are:
What does a casting director look for? How should I walk? Where do I look when I'm walking? What should I wear? How far do I walk? Do I pose? For how long?
I have had the privilege of working as a runway and model coach for the past decade, answering all of the above questions and making sure that every model who leaves my classroom stands out at castings and on the runway with a walk that was designed just for them. I have coached some of the modeling world's newest rising runway stars who have walked for Prada, Balenciaga, Valentino, Givenchy and Dior… just to name a few! I have also worked with casting directors for several years where I learned everything from the casting procedure to running shows. Most recently I have started my own model placement agency and being able to prepare and share all of my knowledge with my own models is the best feeling, especially when they book that big job!
I want to share some of my best tips so you all feel ready and confident for the whole Fashion week experience.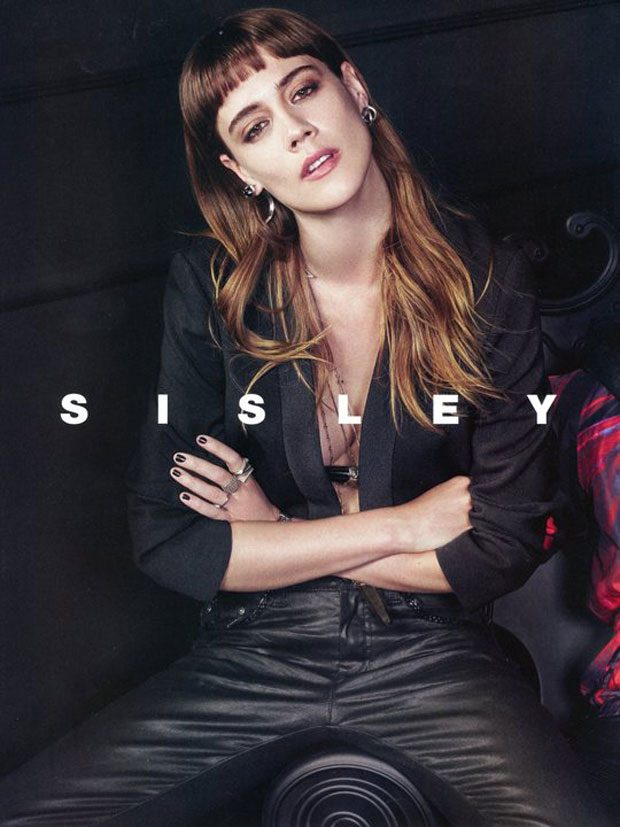 Martina Troni at Drea Model Placement for Sisley
BEFORE ANYTHING: DO YOUR RESEARCH
If you are serious about being a model, you have to be serious enough to study every aspect of the industry. Research designers, models, photographers, fashion magazines, trends and take a look at as many shows as you can, past and present. You wouldn't go to a job interview and not know anything about the company, right? So don't go into a casting without knowing even a little about about the designer you're casting for.
GETTING READY: WHAT TO WEAR
SHOES & COAT: Modeling, like most things in life, is an investment. I always tell my boys to invest in a fashionable pair of shoes and a nice model coat that they can wear for several seasons. Model shoes can be classic black boots or even cool sneakers. The model coat should be simple, one colour and fitted. You should always be dressed like a model even when you're not at castings because you never know who you can bump into!
OUTFIT: Your casting outfit should be cool and simple. No crazy patterns, wild colours and nothing too loose. The casting directors want to see you, your body and of course, your walk.Travel light, with two pairs of slim fit jeans and a bunch of the same t-shirt (you will find the one that looks the best on you! Buy 10 of them!) and sweaters in neutral colours. Once you have that WOW outfit put together, wear it to all of your castings. Yes, you read that right, ALL of your castings. No one will care or notice.Remember, the biggest investment goes towards your shoes and coat. Also, always wear boxer briefs and clean socks in case you are asked to try something on at a casting. Boxer briefs are ideal and the only kind of underwear male models should wear. Baggy boxers are a no no with slim fit pants because they will bunch and show.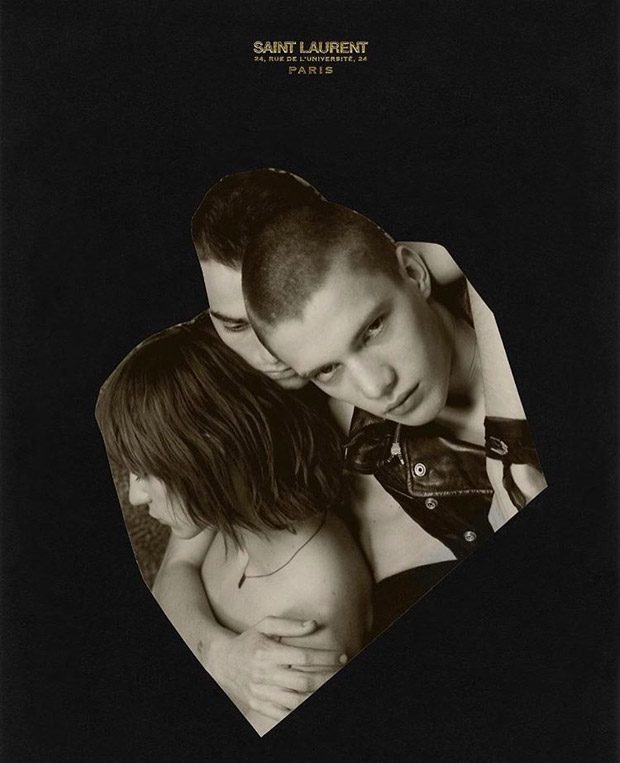 Dalibor at Drea Model Placement for SAINT LAURENT SS17 Campaign
DAY OF CASTING: BEING ON TIME AND INTRODUCTION
I can't stress how important it is to arrive on time. Plan your day out the night before and get to your first casting 20 minutes before it starts. This will set the pace for the entire day and you will be able to make it to all of your castings! Introduce yourself with a lot of energy and a big smile. Your first impression is the key to getting noticed.
You may get asked a few questions from the casting directors – ie: What's your name, how old are you, what agency are you with, how long have you been modeling for, who took this picture (know your photographers!) etc… Make sure you know all of these answers.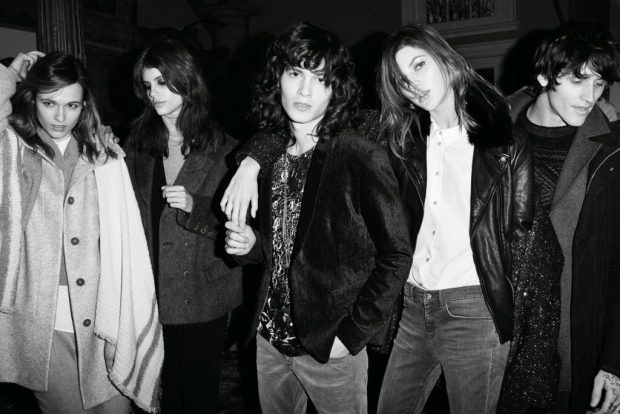 George for HUGO BOSS – BOSS ORANGE FW17 Campaign
THE CASTING
Casting directors are looking for: Confidence, personality, posture, rhythm and timing.
If you're not told where to stop, I suggest stopping at least 5 feet away from the casting team. They want to see what you will look like at the end of a runway, not what you will look like running them over. Pose for three seconds if you're not told otherwise. Three seconds will feel like three hours but this shows the casting directors that you want to be seen. You may get asked to walk again, to walk faster or slower, pose or not pose etc… Casting directors may be casting for more than one show and want to see different walks from you. Listen and be ready.
I always get asked, "where do I look?" Look straight ahead at eye level and keep your eyes there from start to finish. If the casting director is taking a video, look directly into the lens.
EYES, EYES, EYES
It is all in the eyes! When I coach my models, the eyes are the most important thing we work on. If the walk still needs some work, having confident eyes can make all the difference. Use your imagination and tell yourself you have laser beams shooting of your pupils. Your target is whatever is at your eye level.
BODY
Stand tall, chest out, tummy in, chin parallel to the ground, keep your shoulders back and and move your arms and legs as naturally as you would walking down the street. A runway walk is a normal walk with a little bit of edge. Take longer strides and imagine that you're on your way to settle a feud with someone. Relax your neck, arms and fingers and make sure you are breathing. As silly as that sounds, a lot of new models hold their breath down the runway. There is nothing worse than a runway shot of a model who is tense and holding their breath.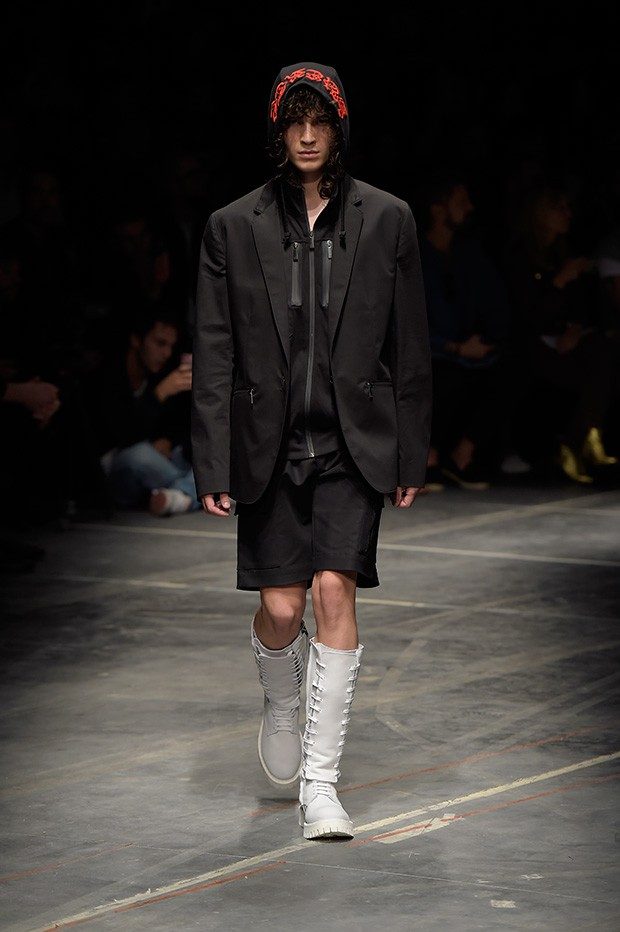 George Culafic at DREA MODEL PLACEMENT Walking MARCELO BURLON SS17
DAY OF SHOW
Your bookers will send you a schedule with call times for all of your shows. Do not be late!
MODEL BAG
Pack some healthy snacks and water! Have your phone with you and your charger so your agency can get a hold of you at all times. Also, respect the rules backstage and only take photos if given permission. Wear streak free deodorant, a shrt that can easily go over your head and never ever wear perfume!
BACKSTAGE HAIR AND MAKEUP
When you arrive, check in! Tell the person in charge your name and what agency you're with. Make sure your face is clean, hair is washed and that your nails are cut and nice. When you see a free seat, take it and let the make up and hair team work their magic!
When everyone is done – you will head backstage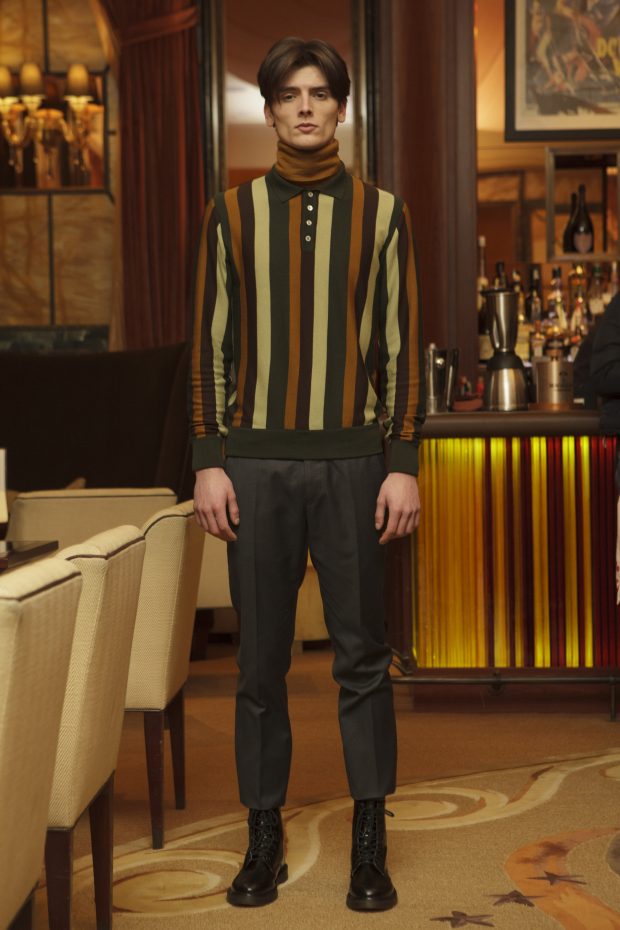 Nem at DREA Model Placement for LUCA LARENZA FW17 Show In Milan
REHEARSAL & BACKSTAGE
Pay attention to direction and be a professional. Coreography can sometimes be complicated so listen and deliver! Each model will have a dresser – this person is going to help you get in and out of your outfits. Remember their name and where your clothing rack is.
SHOWTIME
All of you will be lined up in your oder and told when to walk out by the backsatge team. Remember what was asked from you: pace, pose, mood etc… You don't want to be the only model who doesn't flow with the overall theme. As soon as you exit the runway, run to your dresser, get in your next look and get back in your line! Make sure you are listening and communicating in case there are last minute changes. Backstage can be very crazy and hectic!
If you are the model who is opening the show, this will be your one of the most important moments of your modeling career. This is the model who is usually the current face of the collection. If you are closing the show, you will walk down the middle and back up the middle of the runway. Stay in your last outfit, unless told otherwise, and get in line for the finale.
Congratulations! You just completed your first fashion show! Celebrate, make new friends and contacts and may you all take it to the top!
For more of Drea's work visit dreavu.com.
Originally published in MMSCENE Magazine March 2017 issue – OUT NOW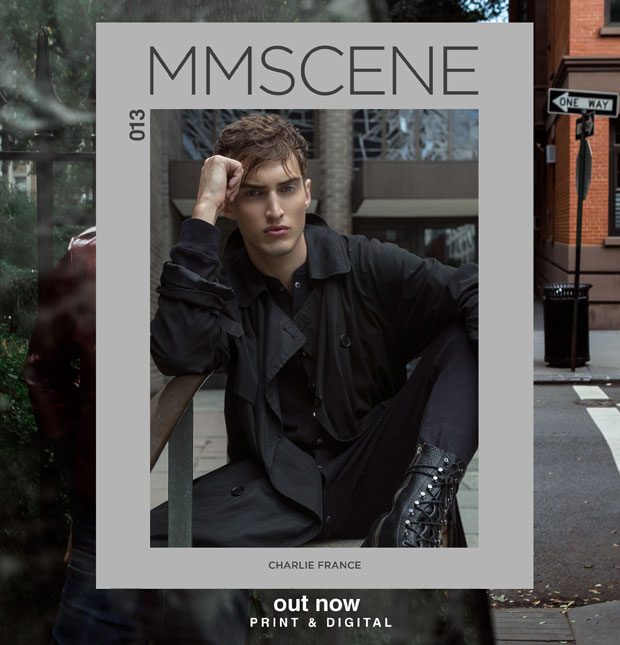 GET YOUR COPY IN PRINT $22.90 AND DIGITAL $3.90