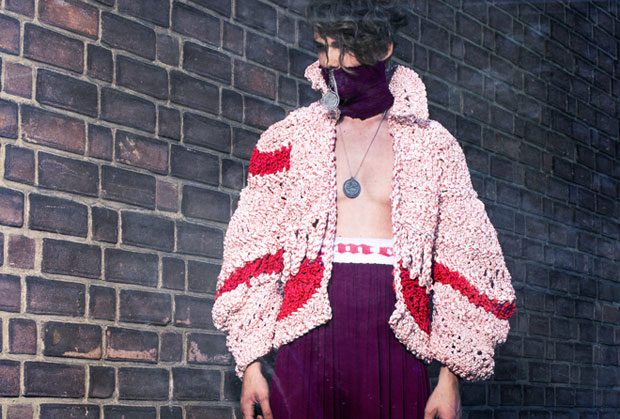 TEUN SEUREN fashion designer is the latest in our HKU graduate designer spotlights presented exclusively for MMSCENE Issue 017 by Armando Branco. Teun born in 1992 in the Netherlands. Graduated Cum Laude from HKU, "Specialist Mode Maatkleding" degree at Summa College. Teun is Nominated for Lichting 2017 (AFW) and the "HKU Gemeente Utrecht" award.
Read our interview from MMSCENE magazine's current issue with Teun. 
What does fashion mean to you ?
Fashion is the medium I use to express the annoyances and problems I see.
Can you tell us something about your current collection ?
My collection 'Schwalbe' draws inspiration from hooligans. The Lexi Alexander movie "Hooligans (2005)" is a huge source of inspiration. It showed me that hooligans as a group have an aggressive appearance, yet if they get singled out they are vulnerable individuals. I've tried to adapt this duality in my materials, for example working with very fragile fabrics that I developed myself or by manipulating an existing fabric to be more fragile.
There's still a lot of possibilities in the department of men's fashion. I am interested in experimenting with feminine elements in men's clothes. Trying to find a boundary between masculinity and femininity in men's fashion. I want to challenge the status quo in men's fashion.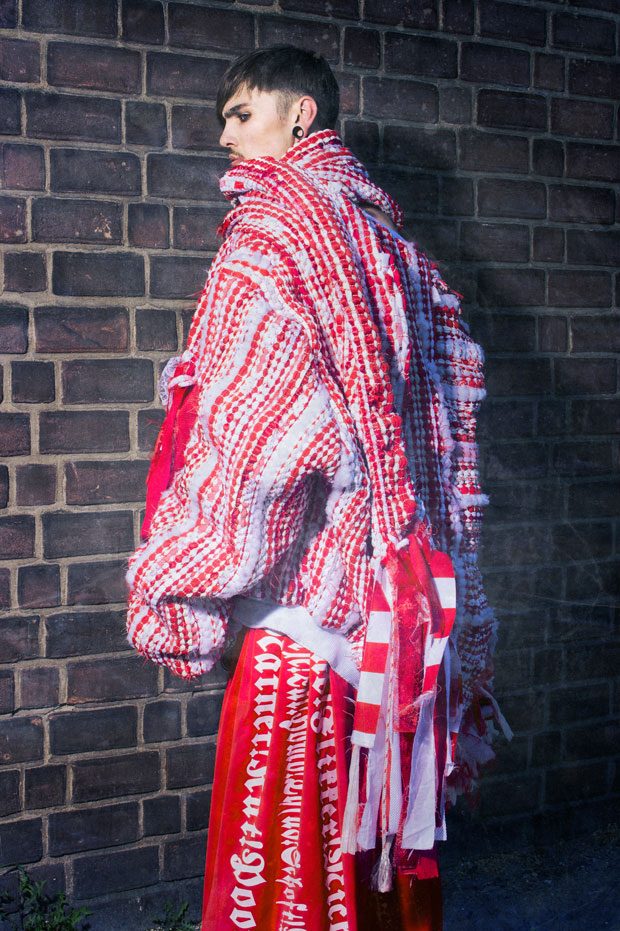 Which obstacles did you face regarding creating this collection ?
During the creation of this collection I had little to no obstacles. I was very motivated from the beginning and started working immediately. This gave me a lot of flexibility during crunch time, which allowed me to realize a more detailed collection. The finish of the collection could have been better. Had to make some compromises because of deadlines.
Which fashion 'faux pas' should belong to our history (regarding men's fashion) ?
Socks and sandals.
What should every man have in their closet as a fashionable basic ?
It is time for men to also have dresses in their wardrobes. I can tell you, it gives you a very liberating feeling.
What will the future hold for the fashion-industry?
We are going to see a lot of change in the men's fashion. There will be a time when a man in a skirt or dress will be completely normal again. You are already seeing a lot of diversity in men's fashion. People are also becoming more aware of fashion. I hope that the couture is not only intended for a show but also visible on the streets. And that we as human beings get more respect for clothes, and appreciate it.
What will the future hold for you?
Hope I can start my own label. A more realistic goal is to first work for a top fashion label. In addition, I would like to continue to make my own clothes.
For more of Teun's work visit www.teunseuren.nl, Instagram @teun_seuren.
Photography concept & interview by Armando Branco
Hair Stylist Patricia van Heumen for Aveda at Angelique Hoorn Management
Makeup Artist Marije Koelewijn for Ellis Faas Cosmetics at Angelique Hoorn management
Models by FIC Model Mngmt: Daa, Rutger, Jess, Tuyk, Ian, and Martin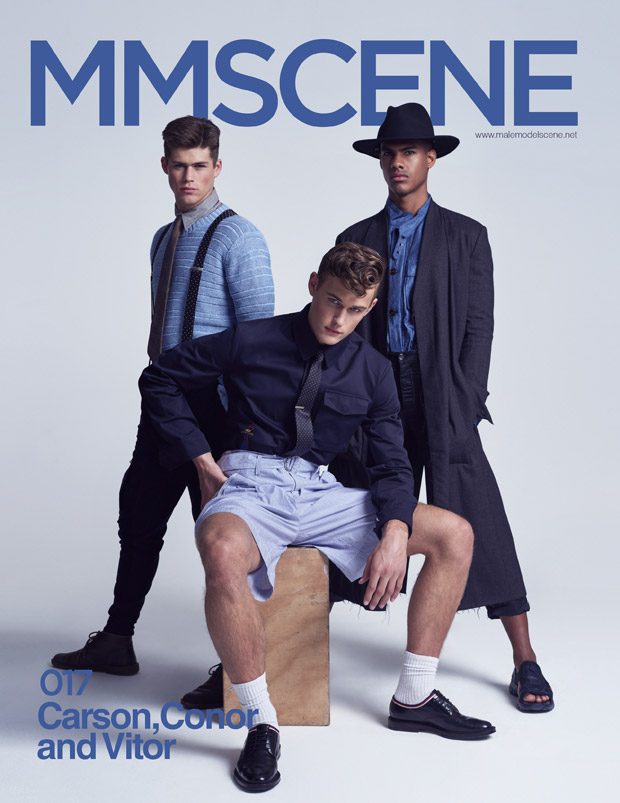 Originally published in MMSCENE Issue 017 – available now in print and digital.