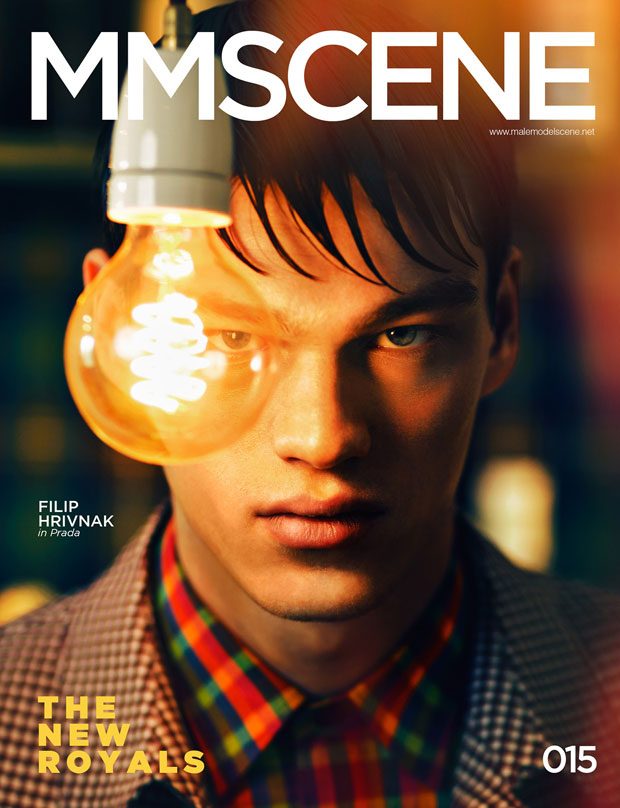 Filip Hrivnak has one of the most impressive model portfolios, through the years he has worked with countless high fashion brands and is still managing to book huge jobs. In this time of insta models, Filip is amongst the very few models in the industry that still represent the modelling profession as a craft, his hard work has kept him at the top of the modelling scene with none of his top model status being attributed to his social media following. Hrivnak's ability to suit any brand has booked him jobs for clients like DSquared2, Emporio Armani, Philipp Plein and Versace. It I only right that is titled as one of the leading male models in the industry, you could only imagine how excited we were to shoot with him for the Top 50 list.
GET MMSCENE 015 IN PRINT AND DIGITAL $3.90
When I got the chance to meet Filip on location for his shoot with the talented Igor Cvoro, it was during the chaos of the January Milan Men's Fashion Week. You could only imagine the high energy of fashion week but some that made the set atmosphere even more energetic. We were cooped up in The Savile Co.'s beautiful showroom type apartment near Arco Della Pace in Milano, where I got to experience the magic that is Filip Hrivnak in person. When I got a chance to pull him away for a quick model talk session, he was the complete opposite from how he appeared on camera. Where I had imagined this extremely confident, talkative guy, I discovered him to be quite shy, especially when he was talking about himself. I discovered that Filip is a man or very few words, which makes sense as his work already speaks for itself, but he still gave us the answers to some of the questions we all needed to know.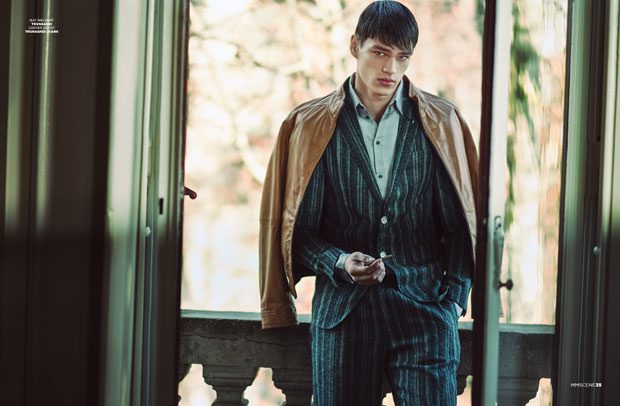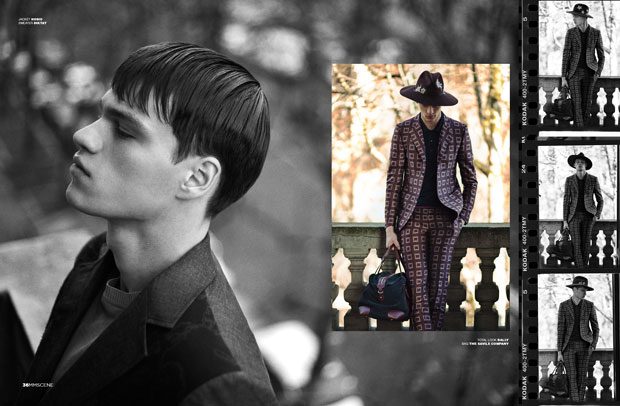 Hello Filip
Hi.
Where are you originally from?
I'm from Kosice, Slovakia.
What was your first job as a model?
Hmmm…I think that was show for local designers in Bratislava.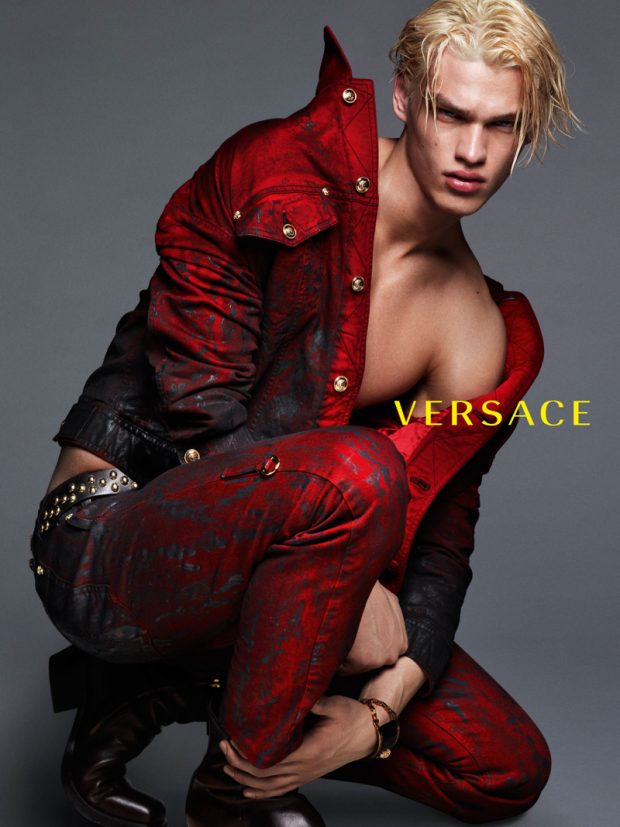 Filip for Versace by Mert & Marcus
If you weren't a model, name an occupation you feel you would do?
I'd be a student probably.
Do you get nervous doing fashion shows?
No. It is work like any other.
What moment did you realise that you had made it as a model?
When I saw my first cover of Vogue. That's when I realised that it was actually real.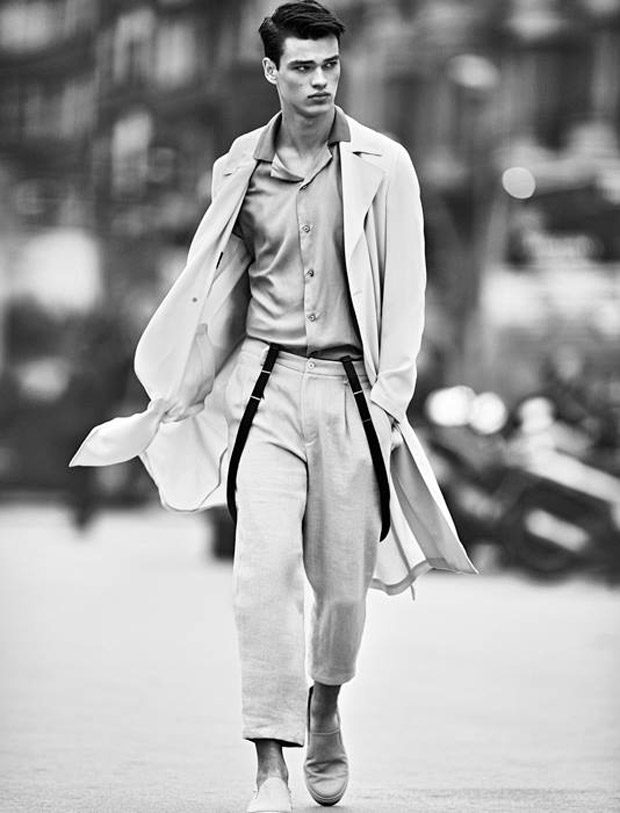 Filip Hrivnak for Emporio Armani by Lachlan Bailey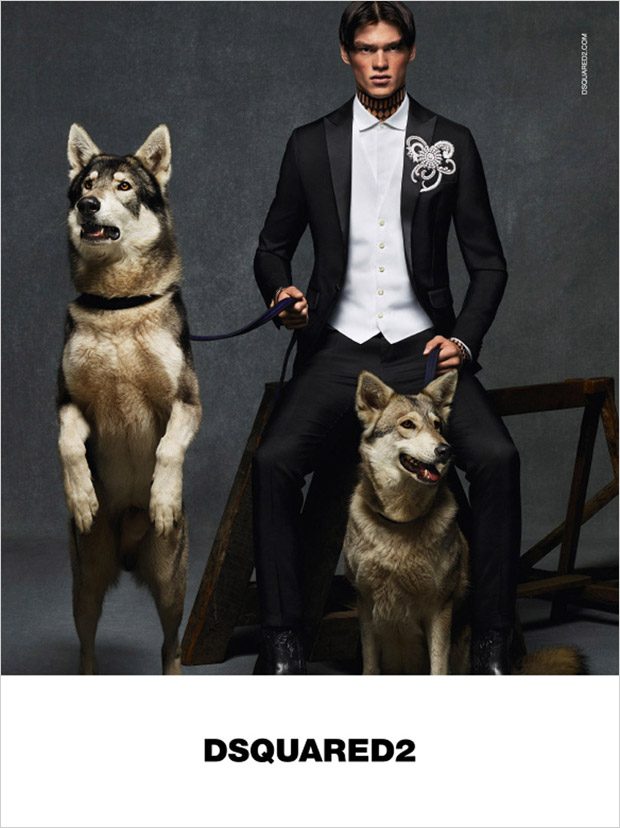 Filip for DSQUARED2 FW16

You've worked with a lot of big brands, do you still get excited when you book a big job e.g. Versace SS17 Campaign?
Every time I work with the big brands, I always think that it's the last time I do something big and when they book me again I am always happy.
Are you a going out or staying in kind of person?
I like to save my energy.
What's your favourite song right now?
I don't have just one.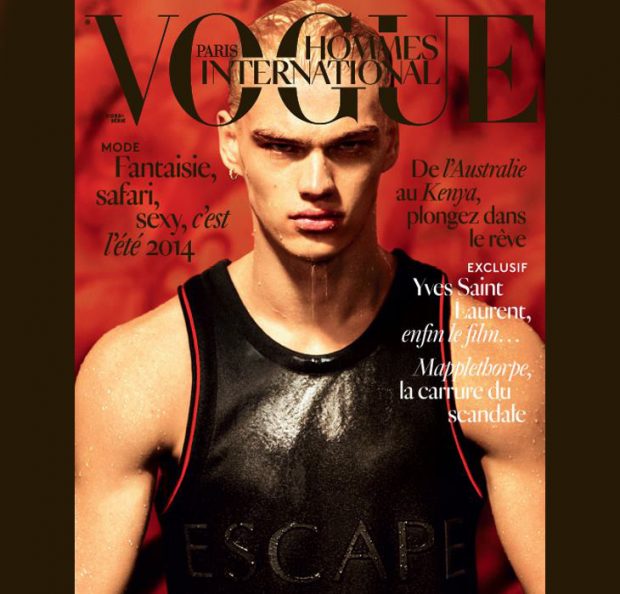 Filip Hrivnak for VOGUE HOMMES cover by Mert & Marcus
What's your favourite place/city to go, when you're not working?
My hometown Kosice.
What's your go-to brand, when you're in need of new clothes?
Most of my jeans and basic shirts are from Zara.
How does it feel to be one of the top 50 male models in the industry?
I am very happy [laughs].
Describe your modelling career with 3 highlights?
Givenchy and designer Riccardo Tisci, because it was my 1st show ever. Versace, because it was my 1st campaign and Mert & Marcus, because they really helped me in my career.
Keep up with Filip on his instagram @filiphrivnak, words and interview by Collen Tonderai Demerez @kaliforniabaeby,
Filip was photographed for MMSCENE in Milano by Igor Cvoro with styling from Stefano Guerrini, get our new MMSCENE magazine in PRINT or DIGITAL. 
Filip is represented by I LOVE Models Management in Milano, Soul Artist Management in New York, Sight Management in Barcelona, while his mother agency is EXIT Model Management in Bratislava.