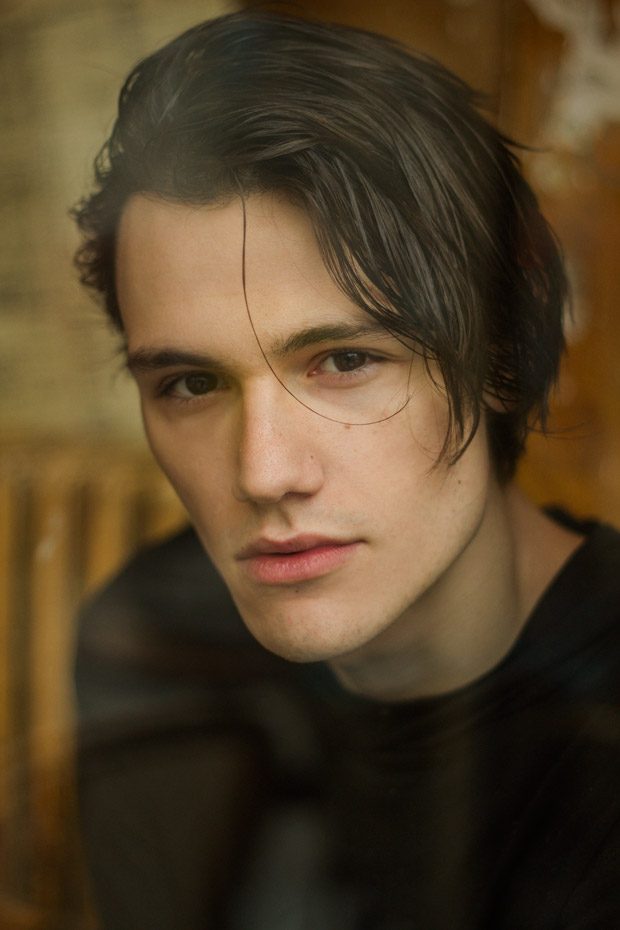 Have you seen those gorgeous well-groomed men sporting exquisite haircuts? If you did and always wondered what products they use to achieve sleek and magnificent hair, today we will discuss a handful of details regarding this topic. When it comes to making a difference between pomade, gel, and wax and choosing the best one, we need to factor in some essential criteria. Let us delve into the details and pick the best hair product for modern men!
Read more after the jump:
Pomade
Pomade comes in two versions: a water-based one and a petroleum-based one. The magic pomade creates on a man's hair is shine, luster, and thickness.
• Water-based pomade offers less shine and a stiffer finish, more comfortable to wash, healthier for the scalp and hair;
• Petroleum pomade provides more shine and stronger hold;
Given the fact that pomades are creamier than waxes, they go better for curly or thick hair. We recommend you do further reading on what is the best pomade for thick hair. You will understand in detail how the product works, what brands have the best products for your hair type, and how to use it to make the best of it. Moreover, if you check out the resources, you will also learn how various kinds of pomades dry and how to pick them according to your hair styling needs.
Pomade offers a slick finish to any hair type and works best with combed hairstyles. However, you can rock a pomade-based hairstyle if you sport a slick back, fade, side part, a pompadour, or a quiff haircut.
Pomade Best Features:
• Versatile: apply it on dry hair for a matt, smooth finish, or on wet hair for a sexy wet look;
• Durable: it will not go away or fade away throughout the day;
• Strong: you can pick a pomade ranging from medium hold or maximum hold, depending on your needs;
• Shine: offers you more shine than other products, but you can adjust it depending on what variety of product you use.
Pomades are rather expensive and exclusivist products,and we do not recommend them if you have oily skin, scalp, or hair, as it can exacerbate grease-induced dermatological problems.
Gel
The gel is the go-to choice for slick and all day-holding hair of most men (and women). Providing a firm hold with a wet look, hair gel will probably offer you the most reliablehold and shine among the three products under discussion today.
However, the gel is the one that offers you the least natural hairstyle among the three. Concerning counterarguments to gel styling, we can also add the fact that gel hardens your hair, creates flakiness, and leads to your inability of restyling your hair during the day. You will have to wash your hair thoroughly before restyling because if you want to restyle while still having gel stuck to your hair, you will create a mess.
Gel provides your hairstyle with shine and the sexy wet look that works great if you want to sport the look only for a few hours throughout the day. If a stiff hairstyle is what you want, then the gel is your must-have styling product from 9 a.m. to 9 p.m. and then some.
Gel Best Features:
• Versatile: you can style up any haircut you can imagine, although it works best for spikes, hawks, short curly cuts, and anything that needs stiffness to look great;
• Easy to wash;
• Maximum hold if you pick a gel with prolonged hold power;
• Extremely affordable, even for designer brands.
While gel comes with its downsides, probably all men have tried gel at least once in their lifetime. If you want to sport one of the trendiest haircuts of 2017 or 2018, you should finish this article, like a gel, despite its popularity, will not probably ensure you a place on the podium (as pomade usually does).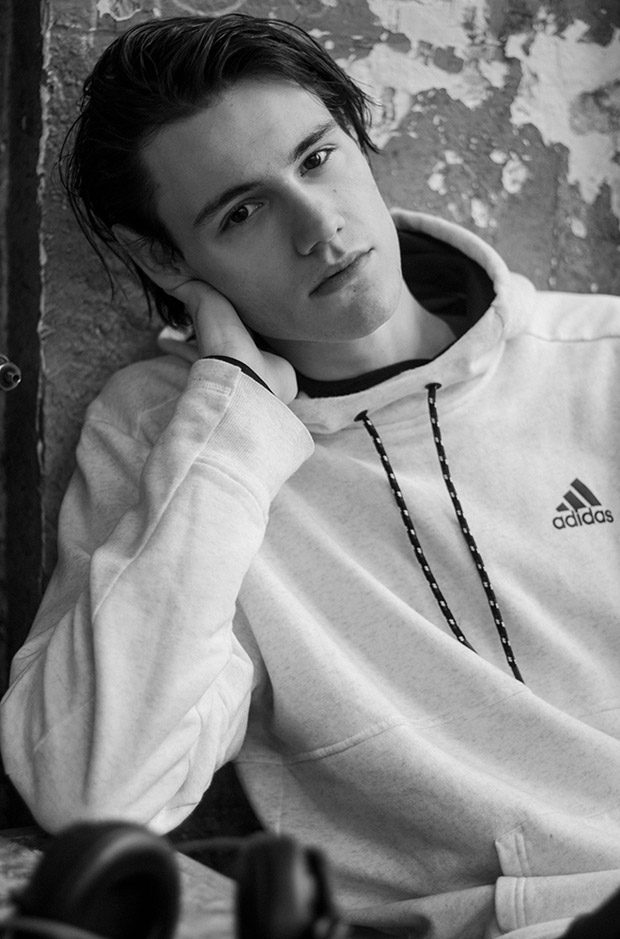 Wax
Before buying hair wax, make sure you read the label and understand the terms. If it says Lanolin wax and Beeswax, you are on the right path.
High-quality hair wax feels thicker than gel, but it does not harden the hair. On the contrary, it offers hair a smooth, natural finish, adding texture and thickness to it. For this reason, the wax is stylists' favorite product, as it works well with all types of hair – from thin to thick – and with all lengths – from short to long.
Wax is also excellent in offering versatility to the wearer: you can sport a messy, sexy "I just got out of bed" look during the day, while you can boast a jaw-dropping American hard-boiled detective-noir look during the evening.
Wax also tames frizz and odd ends, making it a perfect product for those with wavy, long, and thin hair. The matte finish looks manly and natural – and even if you need to wash it away, it will not damage the hair as the gel does.
Wax Best Features:
• Versatile, as it allows you to restyle your hair throughout the day with no effort;
• It varies depending on hair type so that you can use the perfect product for your hair type, hair style, and hair length;
• The matte appearance allows you to pass for a natural look, also allowing you the chance of opting for either messier looks or more structured looks, depending on the occasion;
• Easy to apply – but only on dry hair.
• Less greasy and uncomfortable for men with already oily skin and hair than pomade, and safer for hair than gel.
Granted, wax does not provide the same hold and strength, putting off many men. However, given the fact that it allows for your hair with unique textures and styles, it is a highly esteemed product by hairstylists and celebrities.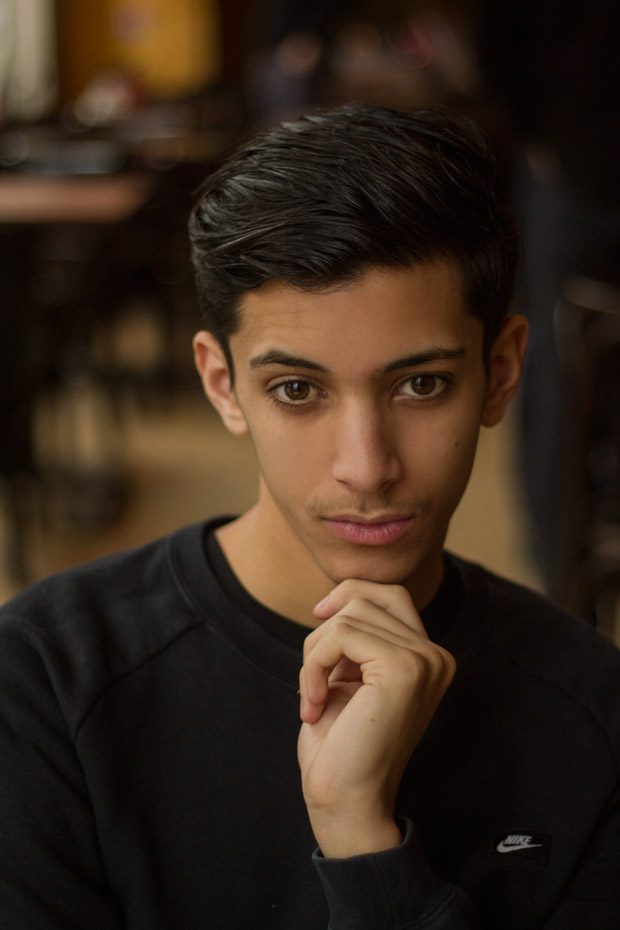 The Verdict
It seems that pomade is a year-round ideal hair product. It allows you to create any hairstyle you desire, no matter your hair type and length. Nevertheless, you may sport a hairstyle that does not work well with pomade, but with gel. Lastly, if you are a man loving natural looks and healthy hair, the wax will probably be your best friend.
Our advice is to try a few reputable brands and see which of these products and their varieties work best with your hair, scalp, and personal style. Each product comes with its set of features that no other product can replace. In other words, choose the one that helps you build self-confidence and look like the best version of yourself!
Images by Julia Romanovskaya for MMSCENE