In the lush embrace of verdant greenery, i-D Magazine's November 2023 edition presents a mesmerizing exploration of male beauty through the lens of Tyler Mitchell, the visionary photographer who has carved a niche for himself in the world of visual storytelling even when part of a fashion editorial. The cover story, aptly titled "A Playful Take on Male Beauty" is beautifully exploring the multi-faceted expressions of masculinity.
The cover  featuring brothers Paul and Peter Ohunyon is a striking beauty shot, their figures a portrait of both strength and vulnerability. It's an intimate showcase that challenges the viewers' perceptions, inviting a deeper understanding of beauty and brotherhood.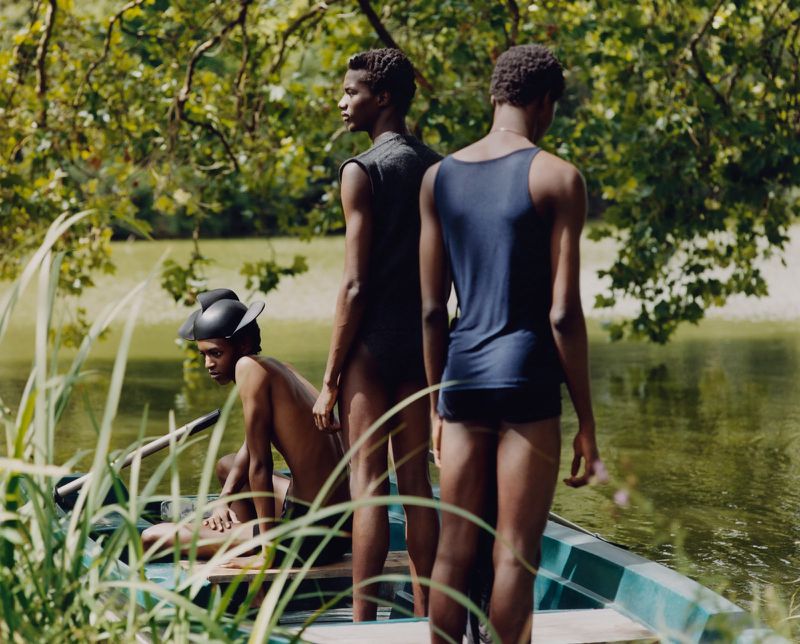 Alastair McKimm, i-D's Editor-in-Chief, leads the creative vision, ensuring the magazine's longstanding reputation for cutting-edge fashion and cultural commentary is well represented. Tyler Mitchell's photography captures more than mere images; his work is a dialogue with the subjects, revealing stories through his unique palette of color and composition.
Fashion Director Carlos Nazario's styling choices resonate with the theme, likely blending contemporary fashion sensibilities with a touch of the avant-garde. Cyndia Harvey's hair styling contributes to the narrative of natural beauty, and Ana Takahashi's makeup artistry subtly enhances features while respecting the authenticity of the subjects.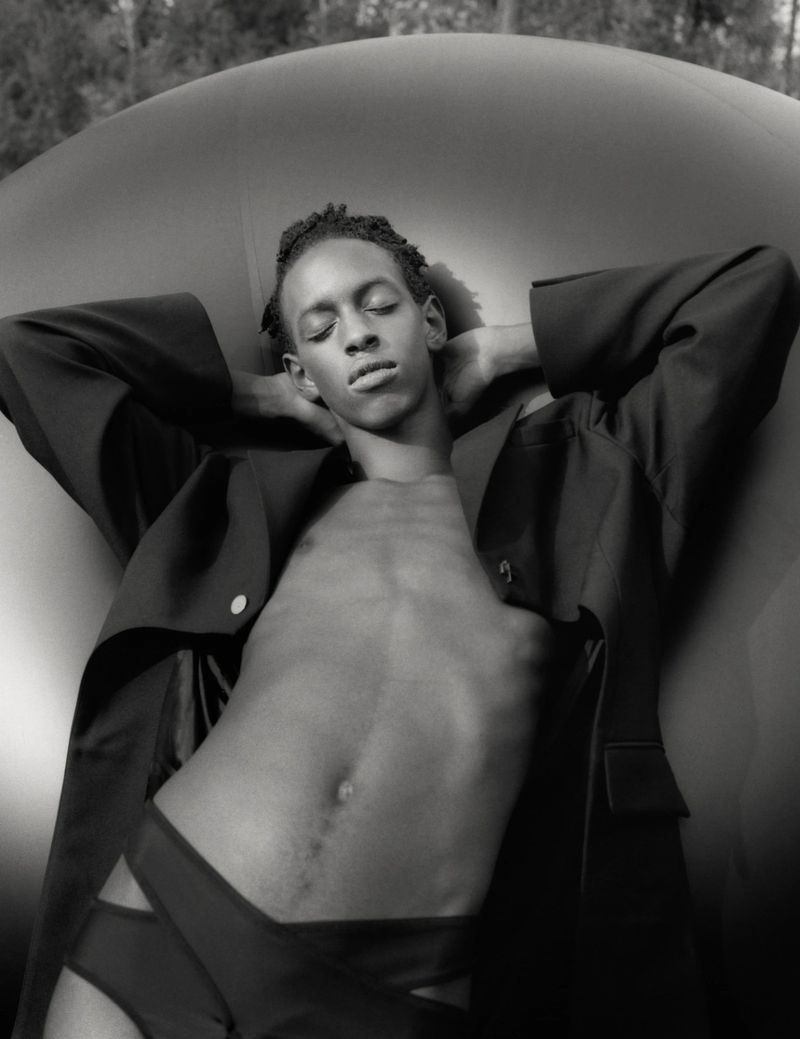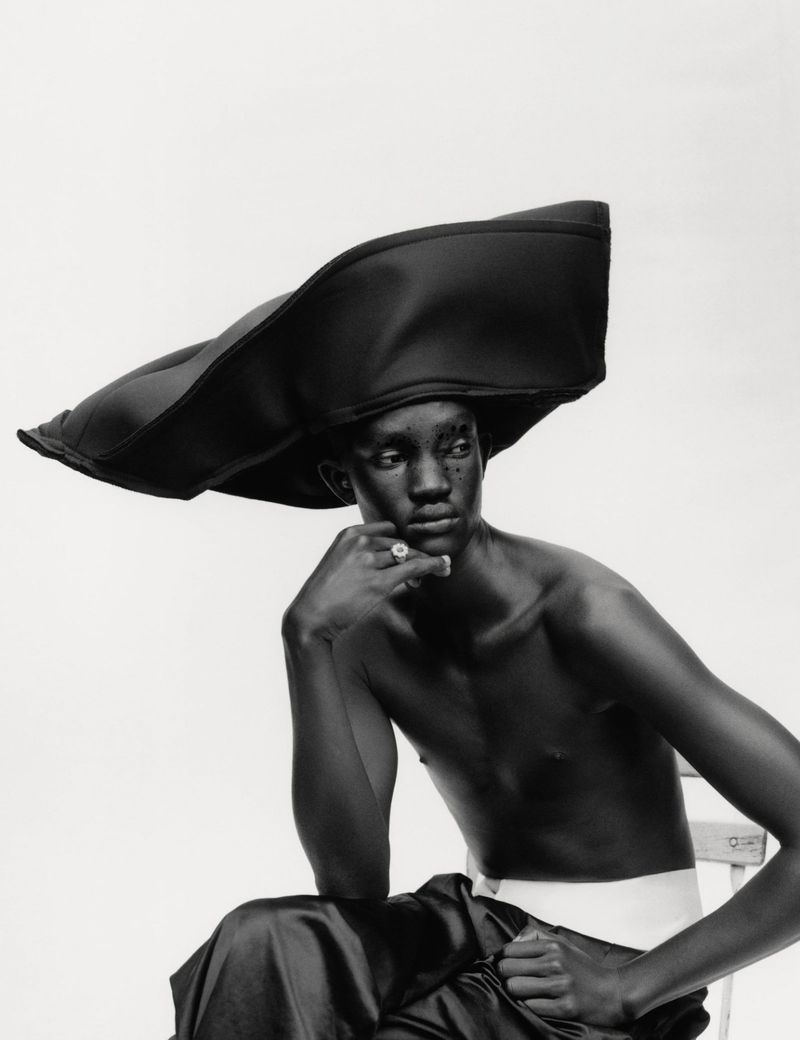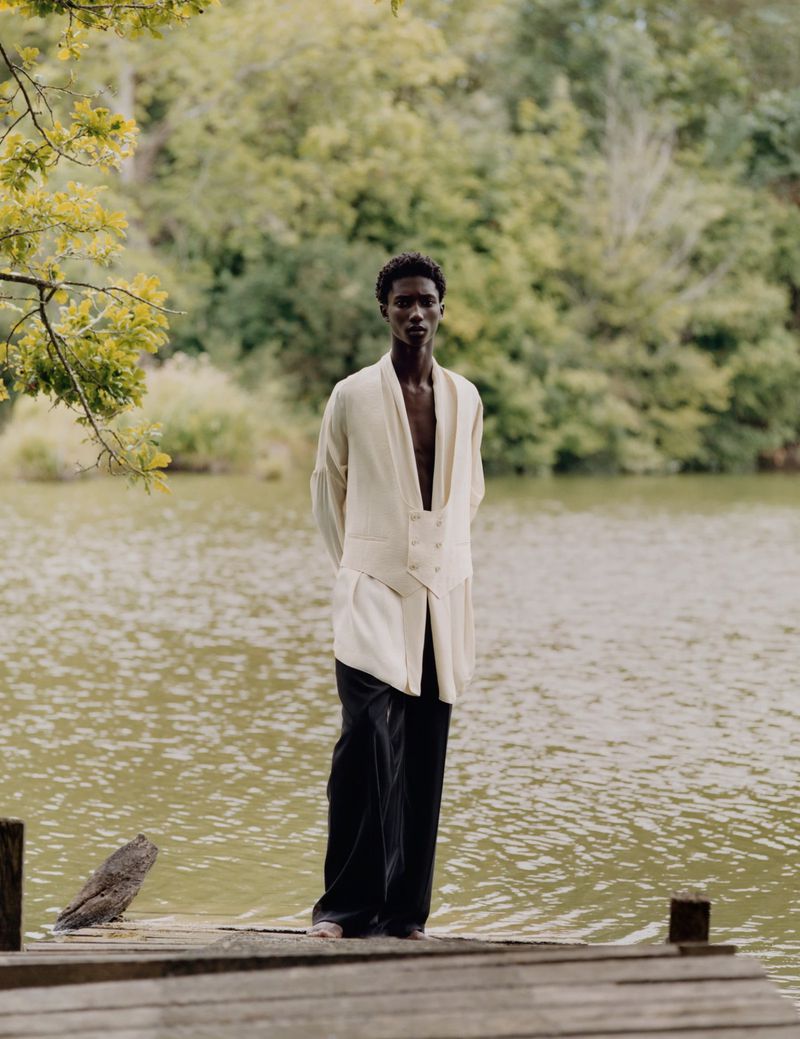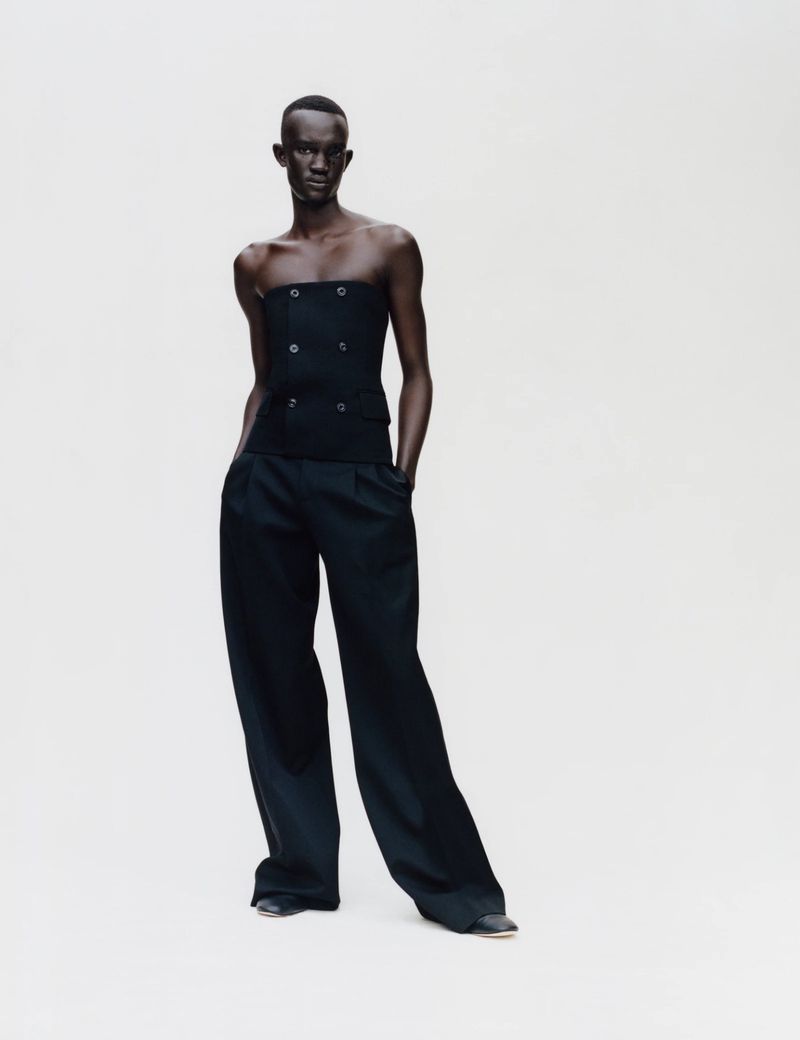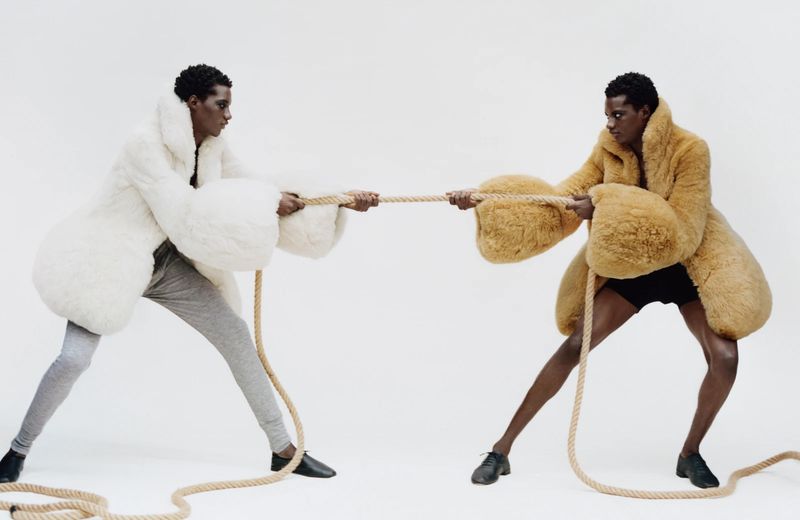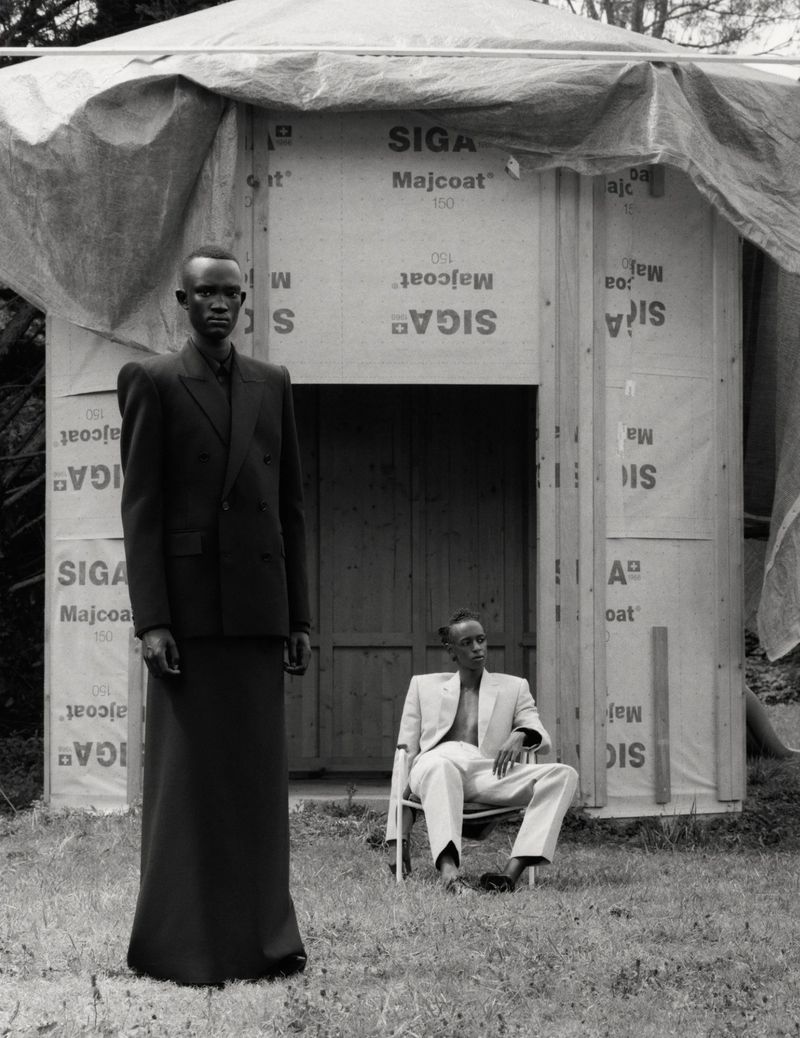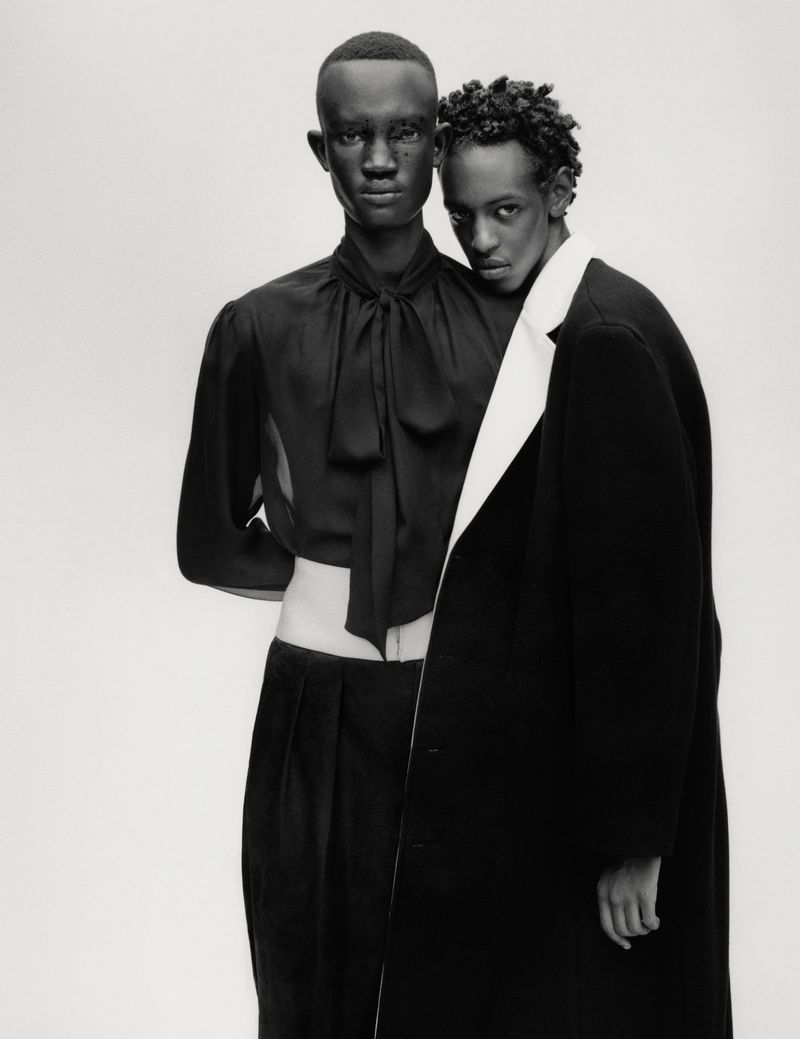 The selection of models, including Abs El Farjani, Craig Shimirimana, Douta Sidibe, Goy Michael, and Sisca Salifi, alongside the cover stars Ohunyon brothers, as orchestrated by Casting Director Samuel Ellis Scheinman, reflects a commitment to diversity and the presentation of a multifaceted masculine beauty.
Editor-in-Chief  Alastair McKimm
Photographer Tyler Mitchell
Fashion Director  Carlos Nazario
Hair Stylist  Cyndia Harvey
Makeup Artist  Ana Takahashi
Casting Director  Samuel Ellis Scheinman
Models  Abs El Farjani at FORD Models Paris and SUPA Models London, Craig Shimirimana at RAPTURE Management Antwerp, Douta Sidibe at THE CLAW Paris and Milan, Goy Michael at FUSION Models New York, UNO Models Barcelona and Brave Models Milan, Peter Ohunyon at The Claw Paris, Models 1 London and d'men Milano, Paul Ohunyon at The Claw Paris, Models 1 London and UNO Models Barcelona, Sisca Salifi at Select Model Management Paris and CREW Models Milan.
Discover the complete story on i-D magazine.