Brian Shimansky, Henrik Fallenius and John Kenney by ChuanDo and Frey for L'Officiel Hommes Singapore
|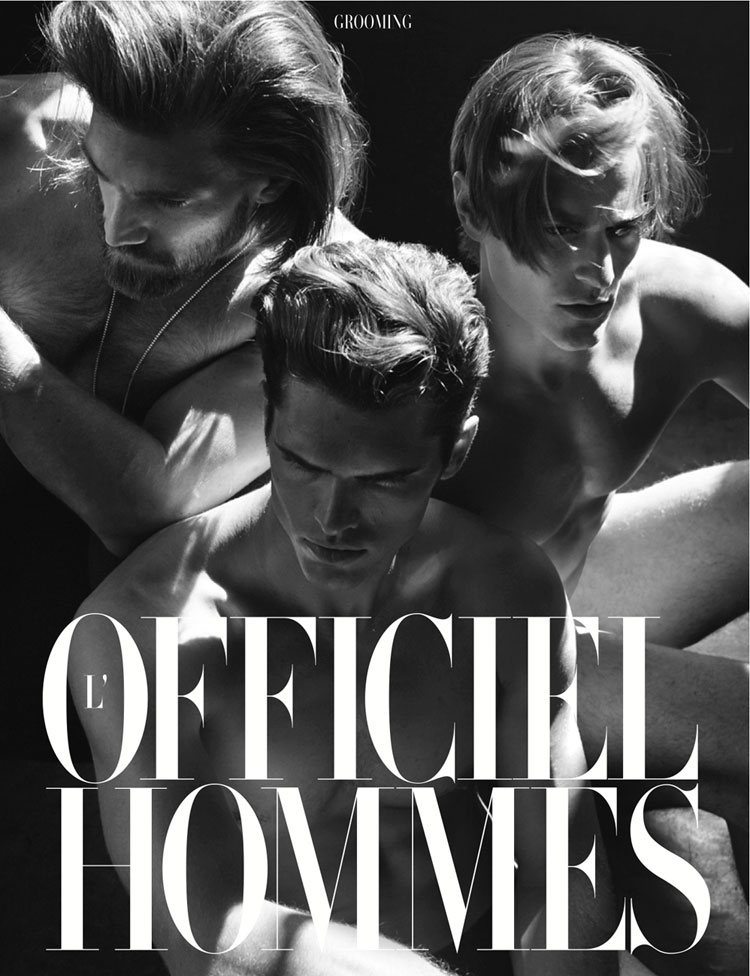 Brian Shimansky, Henrik Fallenius and John Kenney (all from Soul Artist Management) pose for a new session by photography duo ChuanDo and Frey for L'Officiel Hommes Singapore featuring styling from Jack Wang and Jumius Wong. Hair styling courtesy of Testsuya Yamakata at De Facto Inc using Oribe, grooming by Nigel Stanislaus at Artmix Creative NYS using YSL Beauty.
Production was handled by Ryan Morris, photography assistant Elise Gannett.
Web: chuandoandfrey.com + avemanagement.com.