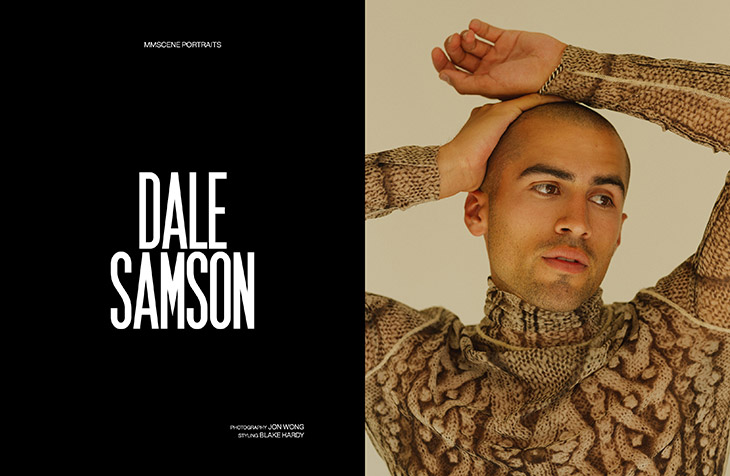 The handsome Dale Samson at Wilhelmina Models stars in the latest MMSCENE PORTRAITS exclusive feature captured by fashion photographer Jon Wong. In charge of styling was Blake Hardy, who for the session selected pieces from Edward Cuming, Dries van Noten, Jean Paul Gaultier, Bottega Veneta, Nike, Acne, Martine Rose, People of the Labyrinths, BTFL, Dior, and Fruit of the Loom.
Read our exclusive interview with Dale Samson below:
Tell us about yourself, Dale! What's your story?
Man… That's a tough one to keep brief. But I'm a kid from Arizona that was convinced by his folks that he could accomplish anything that he set his mind to. So I've set out to do just that. After I finished college I moved to Los Angeles to pursue a modeling/acting career. After things took a few turns, I went to Vietnam to teach English for a short bit. I then moved to Australia where I did a wide range of things, from building teepees in the forest, to practicing meditation for hours a day. Following a modeling opportunity that I scored while in Australia, I circled back to Los Angeles where I began a modeling career that I am so grateful for. Since then, I have been on the road more than I have been in LA, seeing the world and working with some of the most creative and unique people. It has turned into far more than I could have ever imagined.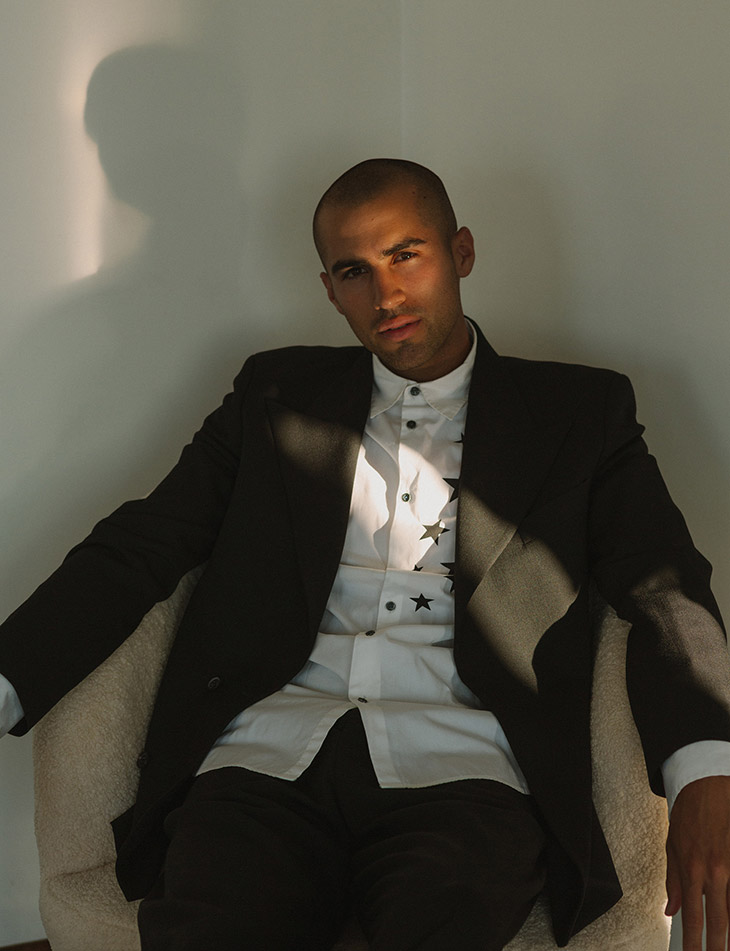 What are your biggest passions in life?
I'd say that my biggest passions in life would have to be traveling, nature and the outdoors, music, art, people, movement, and honestly anything that involves learning new things or being part of a new experience.
Describe your personal style to us.
My personal style is definitely comprised of mostly vintage clothing. I wear a lot of old beat up clothes, I just enjoy the idea of things having a story, or character. That's cool. There is a time to dress up, so I do have a handful of favorite designers. But I like to be comfortable, and unfortunately "fashion" isn't always the most functional.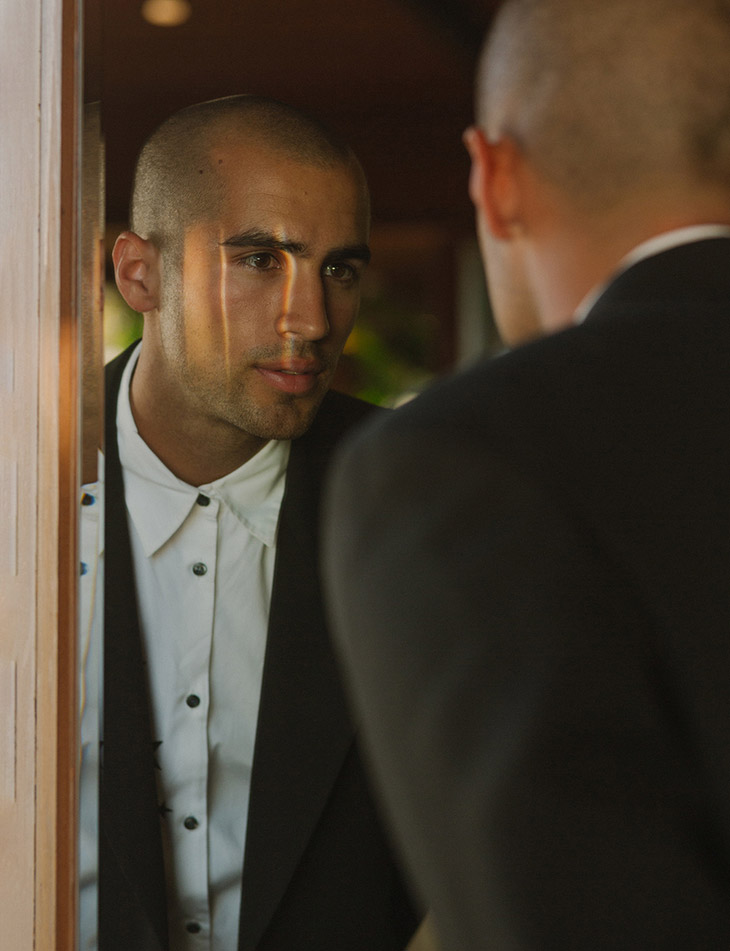 What's one thing about modeling that you thought would be different?
Hmm… I think I was told that the people in this business weren't great. But I've found that to be false, I've met some of the most amazing people in this business. Many many friends, as well as many people that I look up to in different ways. Whether that be photographers, models, or other creatives in the business, I learn from everyone.
How do you maintain your confidence and positivity in a highly competitive industry like modeling?
To be honest I think I've just tried to stay true to who I am, and always keep that as the ultimate goal. I've always focused on being the best version of myself, and that's sort of kept my head clear of all of the comparing/other thoughts that can become harmful. We're all on our own path and I believe that more comes from helping each other up, than anything else. I love to see the people around me doing well, it inspires me.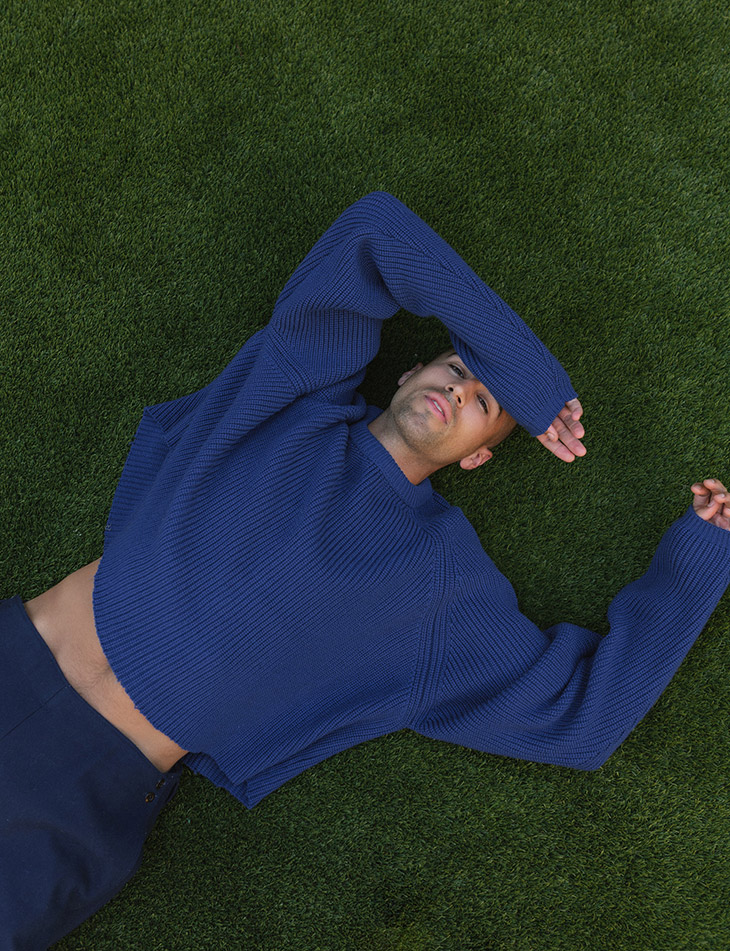 Any new and upcoming projects or shoots we can look forward to seeing?
This shoot was cool haha, with my boy Jon, who I've known since the very beginning of this whole deal. But other than that, really anything I work on, I'm excited about. So I'm sure there will be plenty of stuff coming. Next stop is London, so I'm very excited to see what kind of opportunity that I discover over there.
If you could describe yourself through a song, which one would it be?
This is super tough because I listen to so much music… But the first thing that came to mind is "Rich Spirit" by Kendrick Lamar. To be fair, I'm not quite sure that I even know what the song is about. But, to me it represents having a good attitude through everything. The bad things in life, the good things, all of it. It's easy to get down about things that are going on in our lives, or in the world for that matter… I think we all do it. But I like to try and challenge myself to see the light in every situation and find a way to learn from it. Because as we know, we are not here for a very long time, and the better we can make each others experience while here, the more peace I believe we find.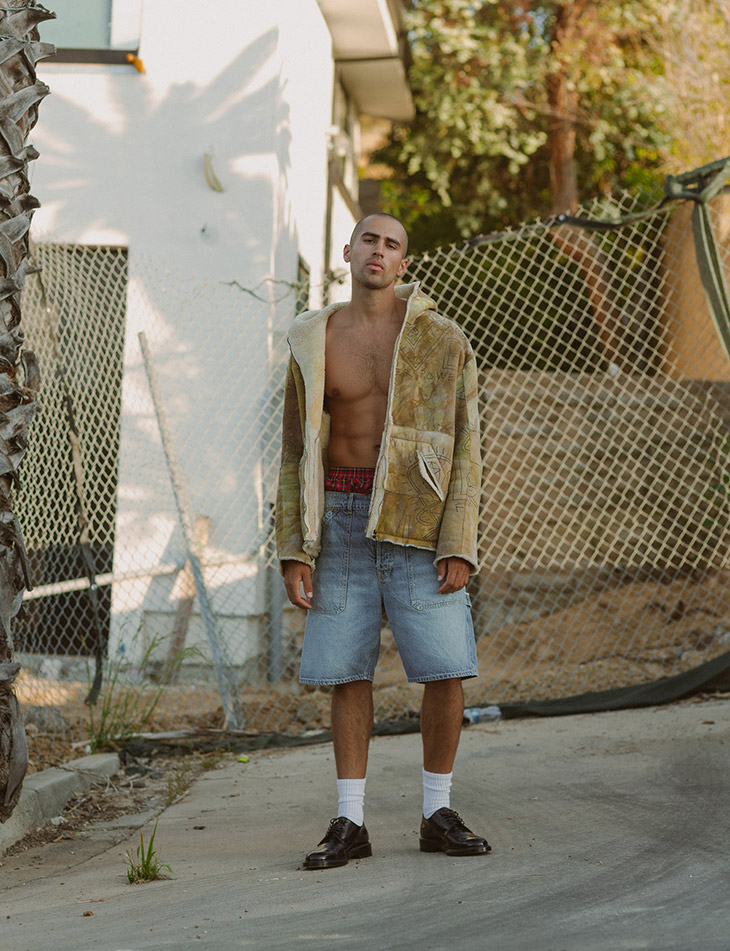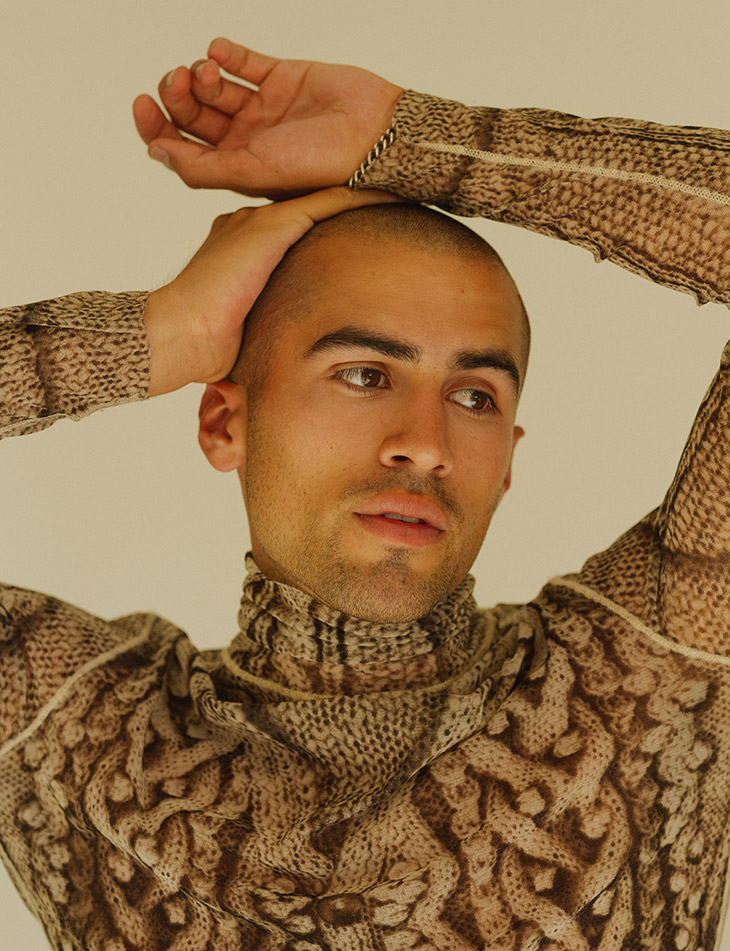 Photographer: Jon Wong – @iamjonwong
Styling: Blake Hardy  – @blakefromohio
Model: Dale Samson – @_dale_samson