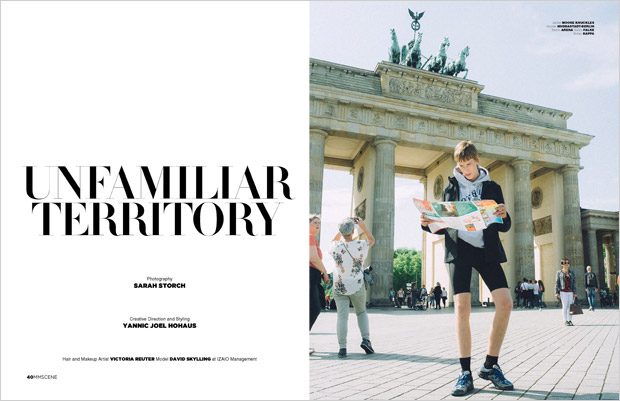 The handsome David Skylling at IZAIO Management stars in Unfamiliar Territory story captured by fashion photographer Sarah Storch for our MMSCENE Magazine's June 2018 edition. In charge of styling and creative direction was Yannic Joel Hohaus, with hair and makeup from beauty artist Victoria Reuter.
For the session captured in Berlin, David is wearing selected pieces from Moose Knuckles, Dimitri Arvanitis, Adidas, C.P. Company, Brioni, Prada, COS, Barton Perreira, Fjallraven, Aeance, Antony Morato, Falke, Kappa, Muddastadt-Berlin, Arena, and Converse. Discover more of the story below:
Model: David Skylling at IZAIO Management
Hair & Makeup Artist: Victoria Reuter – www.victoriareuter.de
Creative Director, Stylist: Yannic Joel Hohaus – www.yannicjoel.com
Retouching, Photographer: Sarah Storch – www.sarahstorch.com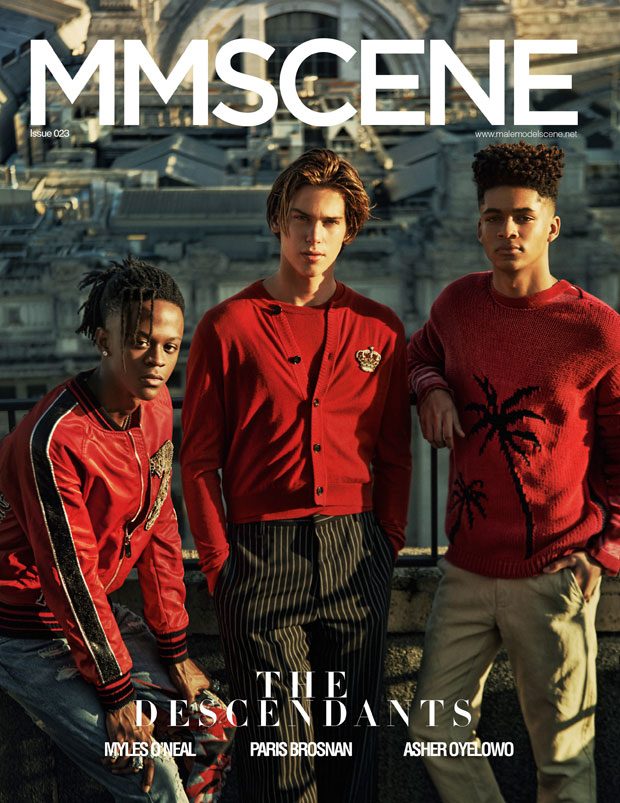 Available now in print & digital, find June 2018 and our previous issues in MMSCENE SHOP.