All images by©Tim Richardson for VMAN Magazine Issue 38.
Electronic smoking devices are so popular that the Oxford Dictionaries Word of the Year for 2014 was "vape." A 2016 US Surgeon General's Report revealed an astounding 900% rise of in e-cigarettes use among high school students between 2011 and 2015. Nowadays, more US teens are vaping than smoking cigarettes. Adult smokers all over the world are doing it to kick the habit.
Electronic cigarettes were initially marketed as a safer alternative to traditional cigarettes. But vaping has progressed well beyond a tobacco substitute.
Why Stylish People Take Up Vaping?
Electronic cigarettes haven't become trendy overnight. It's the result of the following situations:
⦁ Celebrities spotted vaping. Stars have a significant effect on modern culture development and marketing. Fans want to have the same clothes, makeup, hairstyles, and even habits.
⦁ Since many actors, singers, musicians, and fashion icons have picked up vaping, there's no wonder why it is widespread among young people. They saw Johnny Depp using a cig-a-like device in "The Tourist" and then in everyday life. They remember Leonardo DiCaprio vaping at SAG Awards. Other celebrity influencers were also spotted with vape mods on sets, vacations, and red-carpet events.
⦁ Appeals to the tech-savvy. These days, we are all hooked on electronics. Anyone who loves tech and gadgets will instead prefer an e-cig to a traditional cigarette. It's a way to catch up with advances in smoking technology. Vape gadgets are user-friendly and allow reaching an individual vaping experience.
⦁ Sophisticated designs. Being a technology creature, an e-cig can become instantly renewed and upgraded. The designers think out-of-the-box to give the devices a refined touch. For a beginner, the appearance of a product may be a decisive factor. As for experienced vapers, they usually look for a product that will show their personal style.
⦁ The sharp drop in tobacco smoking. Supporters of the vaping culture give electronic smoking devices credit for that. Nowadays, people are more health-conscious than ever. To be healthy, they start avoiding harmful habits. And many tobacco smokers managed to quit only after switching to vaping.
All images by©Tim Richardson for VMAN Magazine Issue 38.
What's So Special About Electronic Smoking Devices and Vaping?
It's pretty clear what made vaping so cool. However, these circumstances wouldn't help if the product was terrible. People won't keep doing something their favorite actor or singer does if they don't like it. A tech geek won't use an unappealing gadget even if it's the most advanced item. Consumers define several advantages of electronic smoking devices:
1. They are splurge-worthy and super affordable. The cost of vaping is much cheaper than smoking. Many sources cite $1,200 as the sum of annual savings. Such a perspective is especially tempting for teens who often have a tight budget.
2. The dizzying range of vapor flavor options is something that appeals to everyone. They come in natural, traditional tobacco taste or fun and unusual sweet tastes. Young people are fond of different enticing flavors.
3. They can be used discreetly. Some devices are very cig-a-like. And if a vaper doesn't use the high-voltage, sub-ohm gear that creates massive clouds, people may think it's a regular cigarette. That's the reason why vaping is becoming the cannabis consumer's favorite means to enjoy green stuff in public. Some devices resemble a USB drive or a pen, so it's easy for teens to slip past parents and school officials.
4. Vapor doesn't smell bad. Puffing on a vape box mod doesn't leave the nasty stink of tobacco. So, law enforcement, colleagues, parents, or school officials can't detect what is being vaped.
5. They are easy-to-get. A vape shop is nearly in every city. Even though the sales of e-cigarettes are prohibited for people under 18 years of age, that doesn't stop under-aged vapers from buying vape gear. The Internet is flooded with online shops. All they need to do is to click on "I'm older than 18" and then make their order.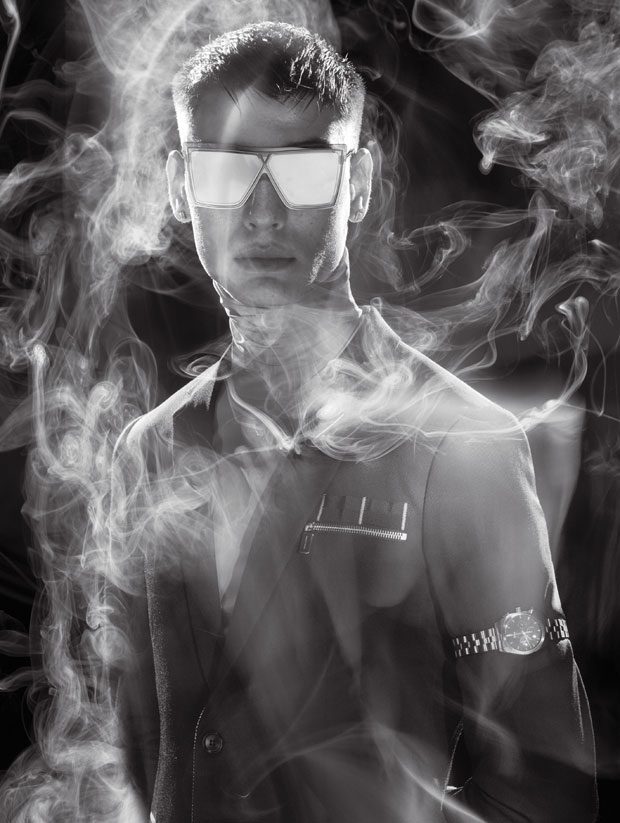 All images by©Tim Richardson for VMAN Magazine Issue 38.
Vaping as a Competitive Sport
With vaping becoming skyrocketing among people of all ages, it isn't a shock that a competitive side-shoot is growing. The contests gather "professional vapers", judges, sponsors, and spectators in one place. Contestants come to show off their skills in blowing big plumes of vaper that take various forms. The activity is called "cloud chasing." To get ready for the competition, a vaper buys the best vape mod with the most prominent tank and the e-liquid that produce the most vapor and spends hours learning new tricks.
The Wall Street Journal calls competitive vaping an "extreme sport". One of the most famous "athletes" in the sport of cloud chasing is Austin Lawrence. The vaping extraordinaire from New Brunswick, NJ, has spent the last four years mastering mind-blowing tricks. The 'Vape God' can create lassos, jellyfish, and triangles out of e-cig vapor. Drake was so impressed with his performance on Instagram that he invited him to his mansion in LA where they practiced vaping tricks. As many other vapers, Lawrence began his acquaintance with e-cigs in the process of quitting smoking. Now, it's not just a hobby for him. "It's about expressing yourself through the art form", he explains. The most famous tricker initially liked vaping because of the original flavors. By the way, his preferred oils are fried Oreo, citrus-passion fruit, and blueberry. Lawrence doesn't understand an almost hostile attitude some have towards his passion. People don't research the phenomenon. They jump at conclusions. Some think that if vapers blow out big clouds, it must be extremely harmful to their health. However, the vaper feels better after quitting cigarettes and mentions "a lot better breathing and mobility in general."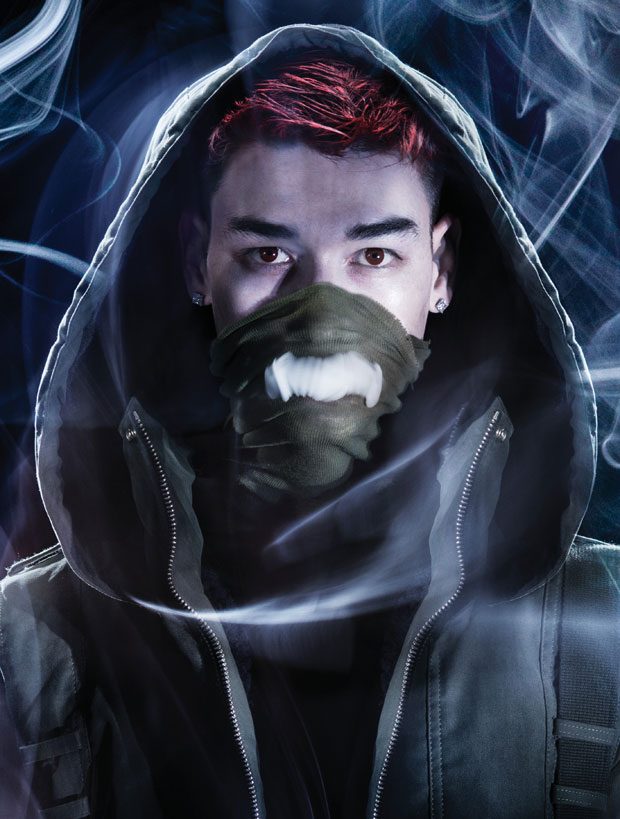 All images by©Tim Richardson for VMAN Magazine Issue 38.
Lawrence even got his spotlight in the prestigious menswear fashion magazine VMAN enlisted by Fashion Designer and guest editor of the issue Nicola Formichetti, to post for a shoot by Tim Richardson – who captured the images above.
E-cigarettes have become much more common. They have developed a close relationship with fashion. Vape is the new trend, and many want to be in style. And everyone wants to be healthy. So, it's expected that vape products will become more customizable in the future, further increasing their fashion credentials.
Words by Robert Mayers – bio is family oriented, ambitious man. His hobby is researching of modern and fashion worlds. His free time he usually spends with his family and friends. All images by©Tim Richardson for VMAN Magazine Issue 38.