The promising fresh face Dayton at Two Management stars in the latest MMSCENE PORTRAITS exclusive session captured by fashion photographer Ori Paul Levi. In our exclusive interview, Dayton talks about his modeling career, personal style, hidden talents, music, and much more.
Read the interview + see more of the story below: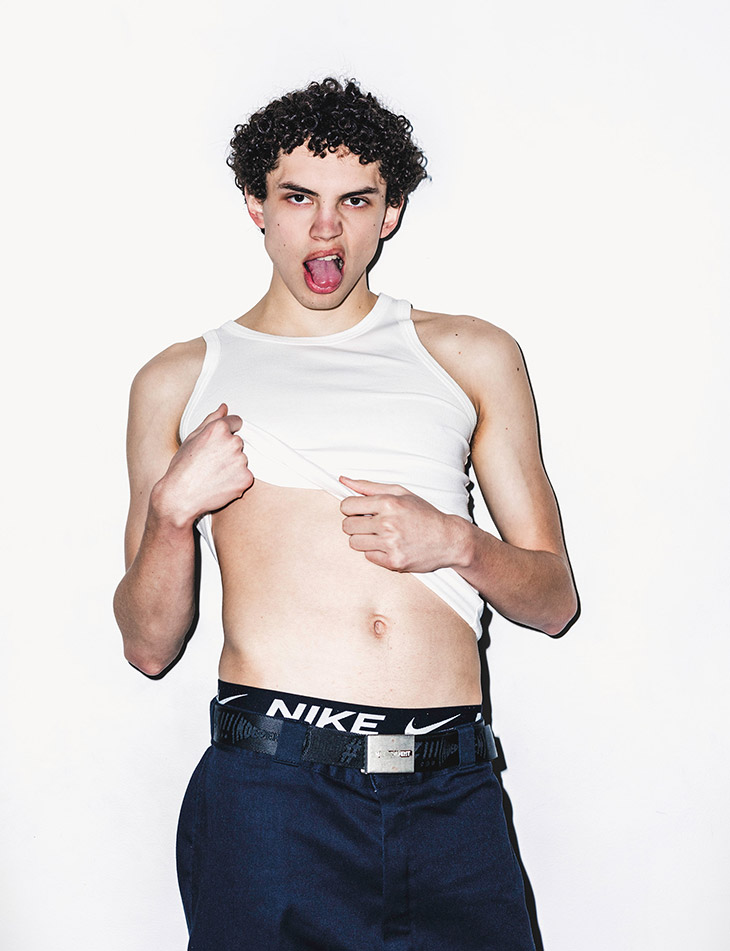 Hi Dayton. Happy to have you at MMSCENE. Tell us something about yourself. Who is Dayton?
Dayton is an outgoing, very spontaneous individual who loves to meet and talk to people. Along with always trying to push the limits of his own comfort zone by facing his biggest fears such as heights or spiders. He also likes to try to get people to do the same, such as taking his brother, who is deathly scared of heights, skydiving.
How were you discovered? And how long have you been modeling?
My Mother Agent just DMd me on Instagram back in July 2021 and offered to fly me out to NYC. After a day in The Big Apple I was signed with my New York agency and have been modeling since then.
Was modeling something you always wanted to do, or did it just kinda happen?
It just kind of happened. I never thought of it as something I wanted to pursue until I was in New York.
How did you experience the first job you did as a model?
My first job as a model I was a live mannequin for the CEO of this company. A designer would get me dressed in their most recent/upcoming articles of clothing and I would just stand there while she was on FaceTime with the CEO and was explaining the articles I was wearing.
What's the biggest misconception about the male modeling industry?
I don't really know, just because i was never into this industry until it happened I wasn't exposed to outside of the industry conceptions.
What does your career do for you?
It gives me a lot of new opportunities to meet people and make new friends and fun memories.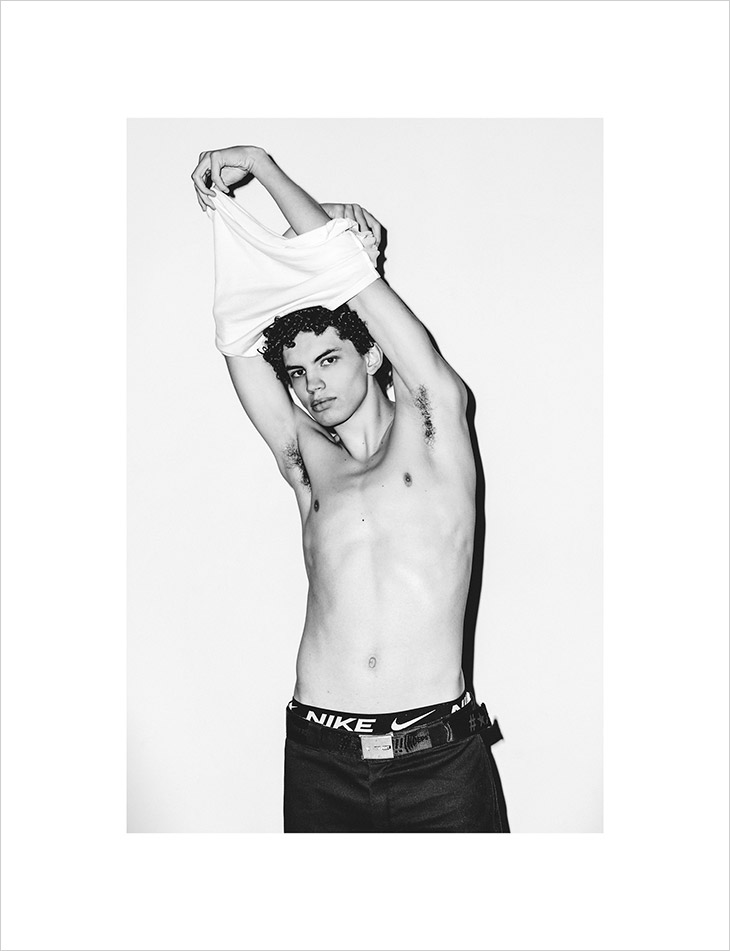 Shoots or shows?
I would rather do shoots, I enjoy the intimacy between the photographer and the model rather than just being another one of the 30 models at the show. I enjoy creating a relationship with the person I'm working with and that is harder to manage at a show.
What's your most memorable shoot?
My very first shoot will always be the most memorable to me because it was only my second day in New York and I was already working and it seemed so foreign and different to me.
Your dream modeling job?
Dior, Prada, or Gucci. There's absolutely no reason that I chose those three brands. I was just asked this question when I first became a model and I said those three randomly and stuck with them ever since.
What have you learned from the modeling industry?
To love myself. I'm constantly working with people that are just as attractive as me or even more and they get jobs over me so the industry has really forced me to love myself more and more and staying confident even if I'm not booking anything.
What do you like to do when you have time off?
When I have time off i play basketball, that's almost all i do, i just play basketball for around 8-10 hours a day.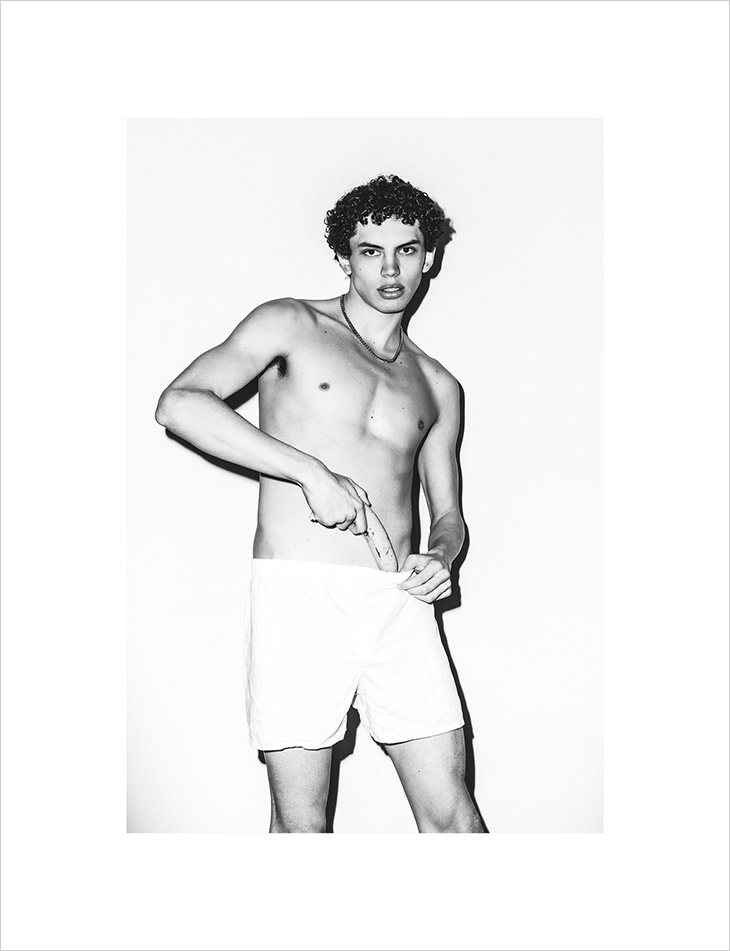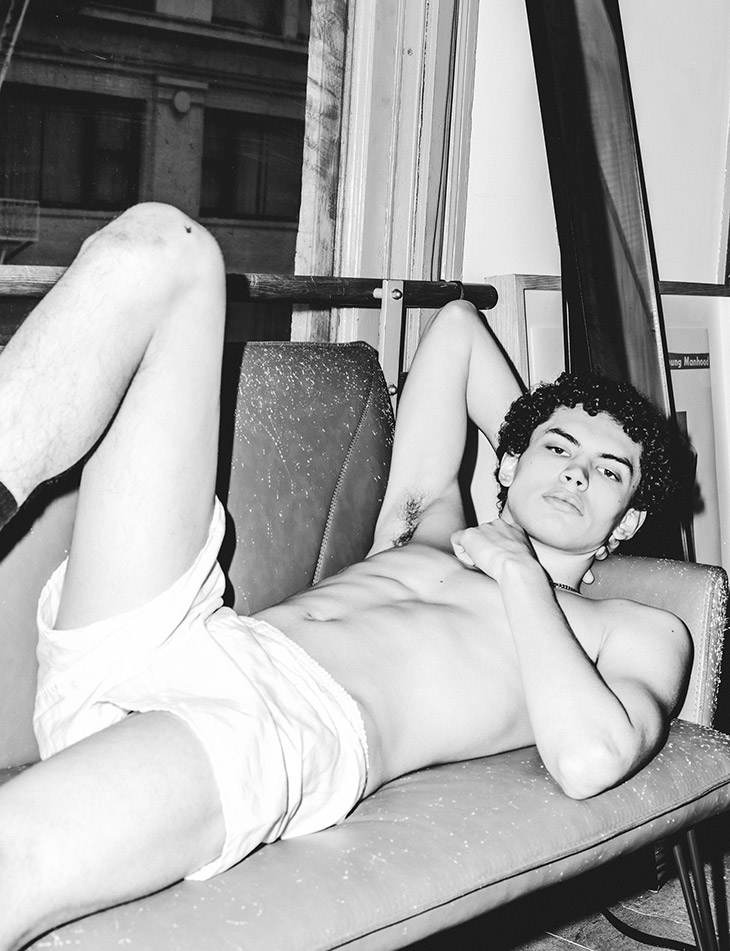 If you weren't a model what would you be?
I would want to pursue acting if I wasn't in the modeling industry right now.
What do you enjoy the most in life?
Hearing people's life stories and learning about them. I think human to human interaction is the most beautiful thing in this world.
Your personal passion or hidden talents?
Basketball is definitely a passion of mine but I wouldn't say I'm talented at it. I used to play video games semi-professionally when i was younger so video games are one of my hidden talents.
How would you describe your personal style and where do you get your inspiration from?
It's very heavily 90's based but I also just throw stuff together that I find cool because as long as I like it and feel confident in it I don't mind what it looks like.
What do you do to stay in shape?
I play Basketball everyday but I also go to the gym a few times a week.
Do you have any beauty routine you stick to daily?
Drinking lots of water and not eating a lot of junk foods are the only beauty based routines I stick to.
Which Instagram accounts motivate you?
It may sound cheesy but I'm super into anime and there's a bunch of anime accounts that I follow and when they post I just feel motivated to go out and enjoy the day. There's another account I follow called BlackDePerle and he posts random stuff but there's always a motivational theme behind the posts.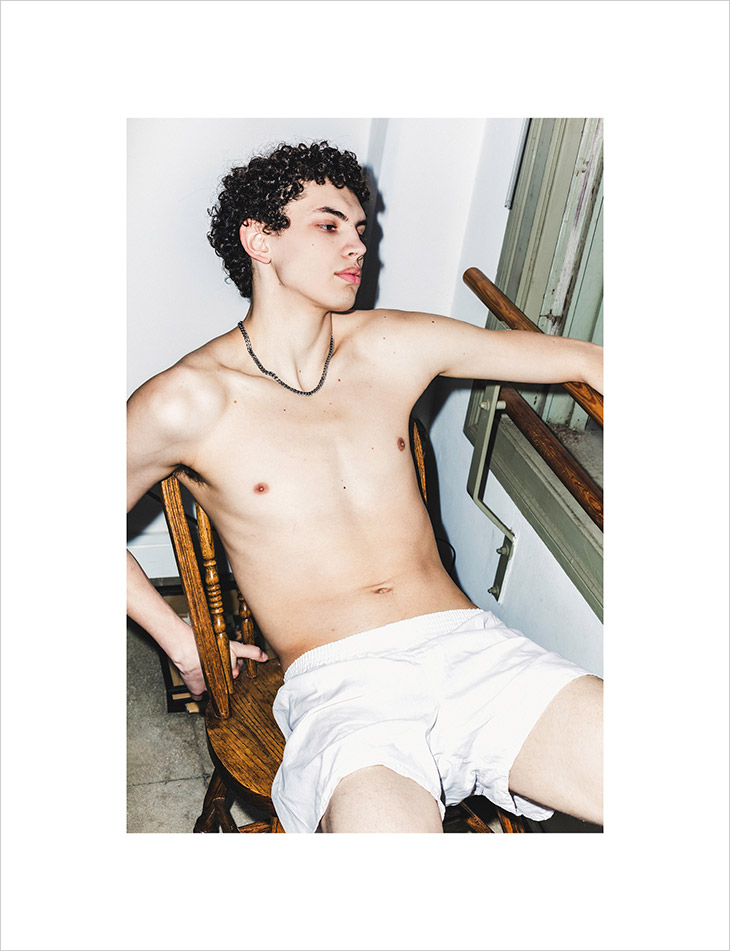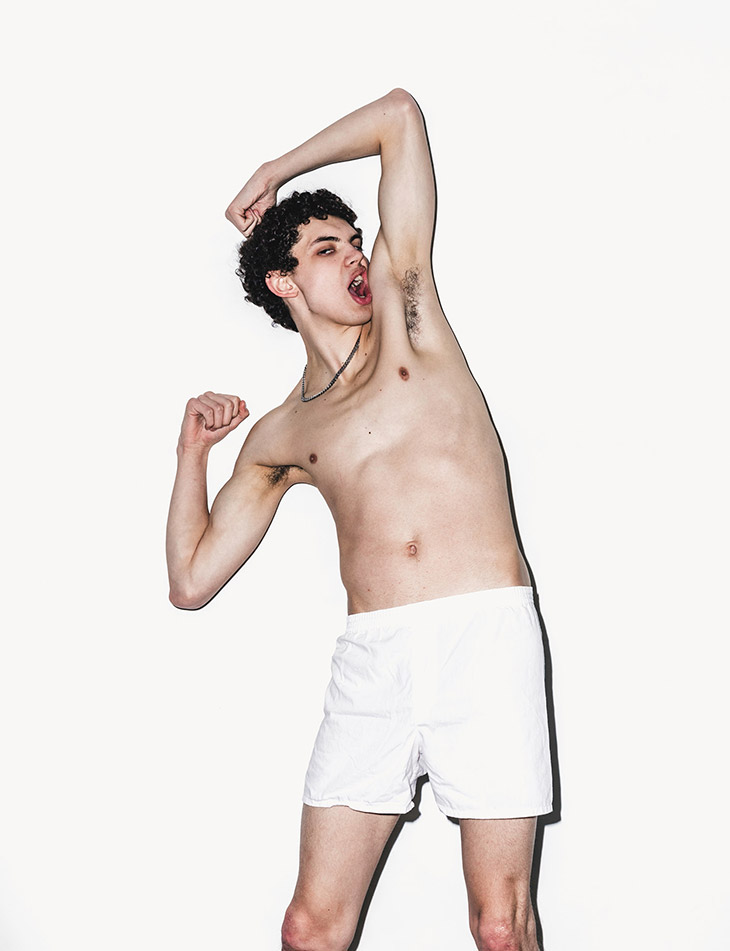 5 facts about you people may not know.
I was born in Montana. I boxed for six years. I was a semi-professional video gamer in middle school and high school. I like to do puzzles and then throw them away immediately after completion. I was supposed to compete in the State Championships in track my Junior year of High School but I skipped the meet to go to a girls volleyball game (regret).
Name three places that you want to travel to.
Italy because the nature and the people and the architecture and basically everything about it. Greece because of how beautiful the sea is there. Antarctica because I don't feel like many people have been there and I want to stand out.
What's on your current playlist?
I have been super into British Drill music for some reason it's just entertaining to listen to but I've also been expanding my, once very selective to just hiphop, discography to more vocalisms like Baby Keem and Rihanna.
What are your plans for the future?
I plan to model until I get wrinkly and then pursue a career in acting.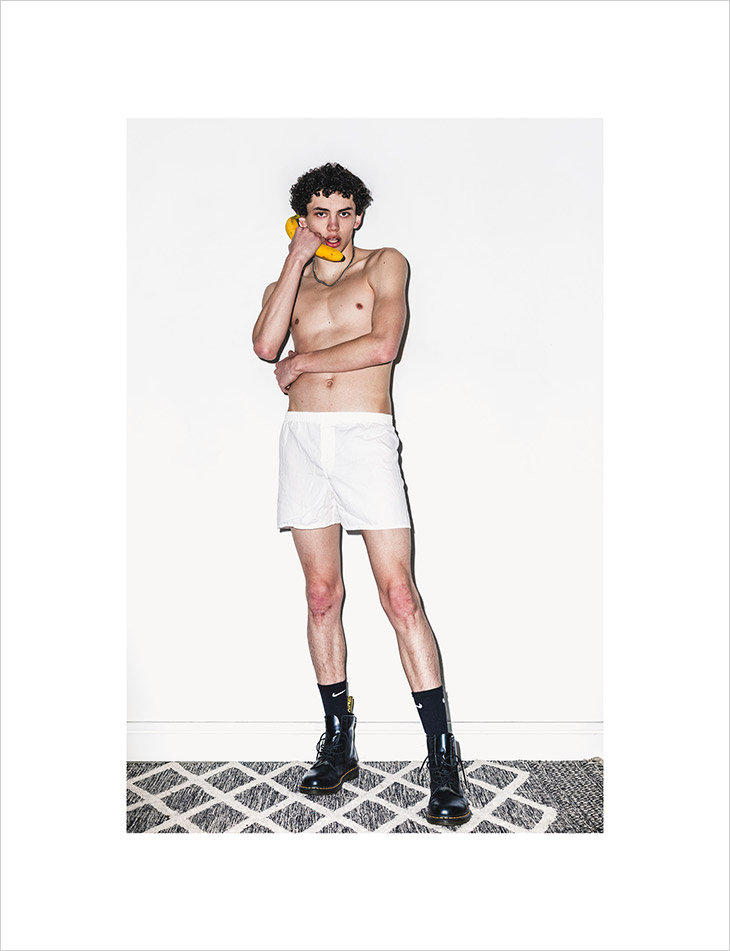 Photographer: Ori Paul Levi – @oriocreams
Model: Dayton at Two Management